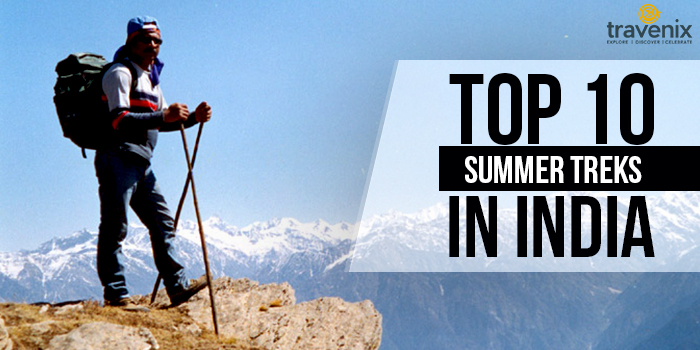 Top 10 Summer Treks In India
The hot summer months are not great for all the treks that you'd love to go on during monsoons or winters. However, these months open up the opportunity of traversing terrain which can't be normally trekked during other months. The Himalayas remain cool as ever even during summer, but most of the snow recedes during this time, which makes it possible to trek there with ease.
Track The Trek
While most of the summer-friendly treks remain in the northern reaches of the nation, there are a few that can still be done in the central and southern region of India. Let's take a tour and find out the best places to trek in summer!
1. Valley Of Flowers
As the name suggests, this is a valley full of blooming flowers of different colors and species. Situated at 12000 feet, this is a paradise for nature lovers. The trek is easy and can be undertaken by even novices. Thousands take this trek during the summer months to see the complete valley in different shades of the rainbow!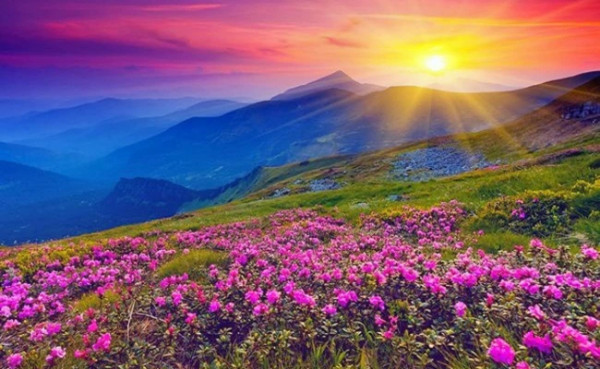 Best Time: July to September
Location: Uttarakhand
2. Rupin Pass Trek
If you love difficult treks, this is the one for you. Situated at 15000 feet above sea level, this trek takes about eight days. Starting from Dhaula in Uttarkashi, the journey takes you to Sangla in the Baspa Valley. You will get a chance to traverse the mountain ranges of Himalayas and see the changing landscapes of this region, from lush forests to river banks!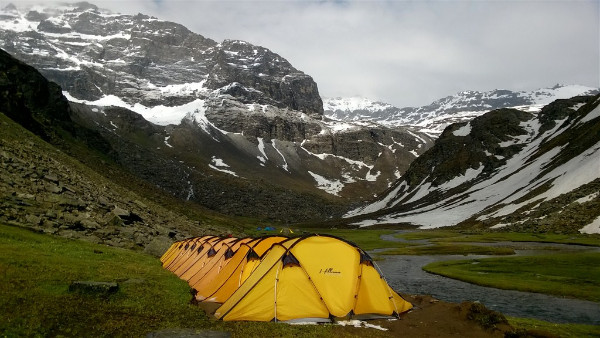 Best Time: May, June, September
Location: Himachal Pradesh
3. Roopkund Trek
This has to be on the bucket list of every trekker who wishes to see the beauty of Himalayas. From picturesque landscapes to tough stretches, this trek has it all. It ends at the glacial Roopkund Lake, which is mysterious for the numerous human skeletons on its edges. The total trek length is 59km and it gives you everything that you need for a perfect trek – river, forests, villages, and meadows.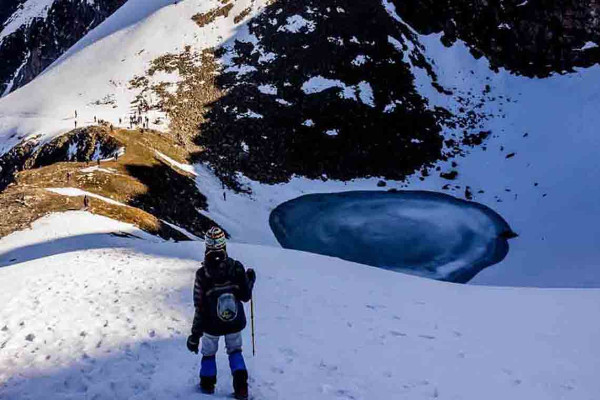 Best Time: May, June, September – November
Location: Uttarakhand
4. Rajmachi Trek
This trek in Maharashtra is an easy one; even those who have very little trekking experience can undertake it. One of the best monsoon trekking locations in Maharashtra, Rajmachi is located just 15km away from Lonavala, this place has two forts – Shrivardhan and Manaranjan. This short trek can be completed in less than a day if you're pretty quick or start early in the day. What makes it attractive during summers are the fireflies, which come here in thousands.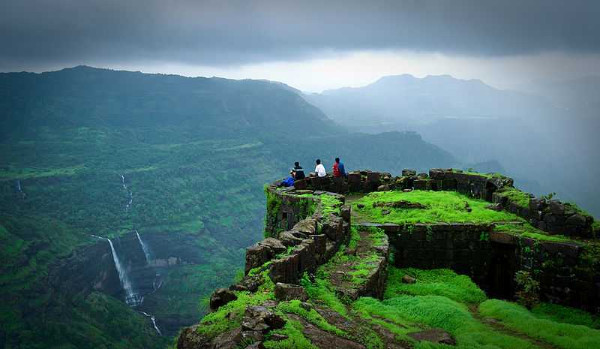 Best Time: June – September
Location: Maharashtra
5. Har Ki Doon
This valley in the Garhwal Himalayas is a treat to watch. Surrounded by alpine vegetation and mountains, this is definitely one destination that should be on your 'must-visit' list. The long and arduous 7-day trek is absolutely worth the effort. The valley will give you a chance to see orchids and rhododendrons in full bloom!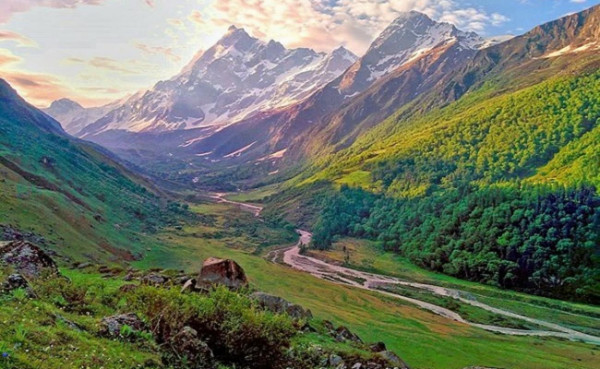 Best Time: May to June
Location: Uttarakhand
6. Goechala Trek
This trek starts from Yuksom and takes you through the Sachen Pass and later on joins the Dzongri-Goechala Trail. The scenery that you get to see in this trek is unparalleled; Kanchenjunga and Mount Kabru are two peaks you can see on this trek. Situated at a height of 16000 feet, this pass is the highest peak for reaching the Himalayas in Sikkim. This trek has loads of dangerous and rough terrains which are not for the faint-hearted.
Best Time: March – June, September – November
Location: Sikkim
7. Hampta Pass Trek
This trek is considered one of the best Himalayan treks due to the various contrasts that it offers. It starts off at Manali and then goes on to take you to the lush meadows of Jwara, and then into the deserts of Lahaul before returning back to Manali. The 26-kilometer trail takes about 5 days to be covered but the gradual ascents and descents make it an easy trail.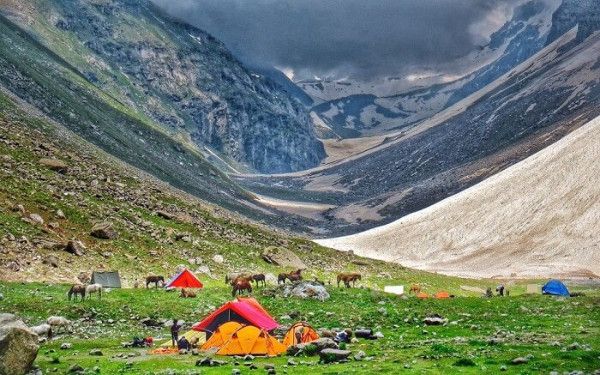 Best Time: July to October
Location: Himachal Pradesh
8. Pin Parvati Pass Trek
This trek starts off at the lush Parvati Valley and takes you all the way to Spiti Valley, which is famous for the beautiful Key Monastery that is located there. Situated at 17000 feet, this is one of the toughest summer treks due to intense snowfall even during summers. Lasting 11 days, this trek takes you to dense forests, grazing lands and even vast glaciers! You can spot many animals during your journey like the Himalayan Brown Bears. The trek culminates at Rudranath, which is famous for a temple of Lord Shiva.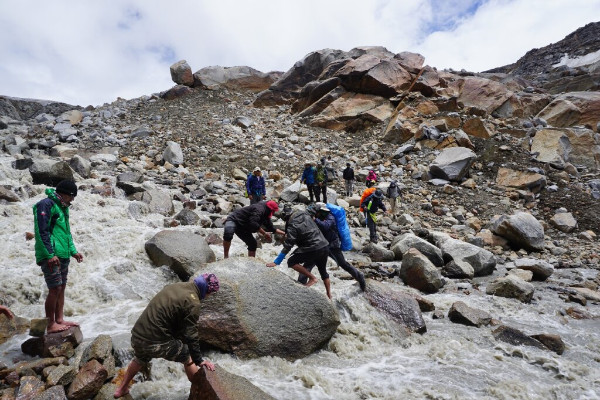 Best Time: July To September
Location: Himachal Pradesh
9. Stok Kangri Trek
Stok Kangri is the highest peak of Himalayas in Ladakh region, rising to an elevation of 20100 feet. Contrary to what one might expect, the trek to this peak is easy and it draws many novices and experienced trekkers alike. The 8-day long trek goes on for 40 km and demands good physical endurance. It also requires you to get acclimatized with the climate at this altitude. You can get some spectacular views of Karakoram, Indus Valley and Zanskar from here.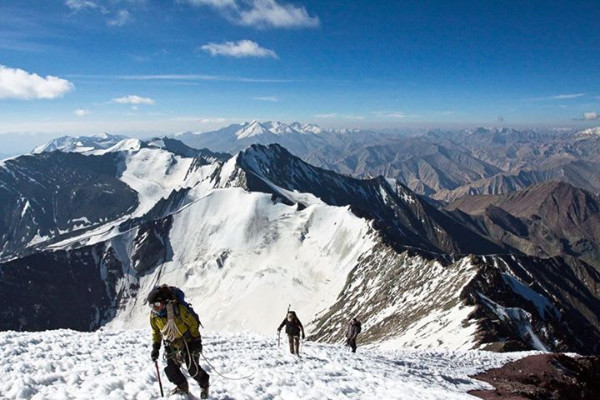 Best Time: July to August
Location: Jammu and Kashmir
10. Kedarkantha Trek
This trekking trail draws thousands of adventure lovers from all over the country. Located at 12500 feet, this trek is considered a great one for beginners to hone their skills. From the base camp, you can get stunning views of the Himalayan range and this 6-day long journey does require you to be fit. Photography enthusiasts will love the picturesque scenery around.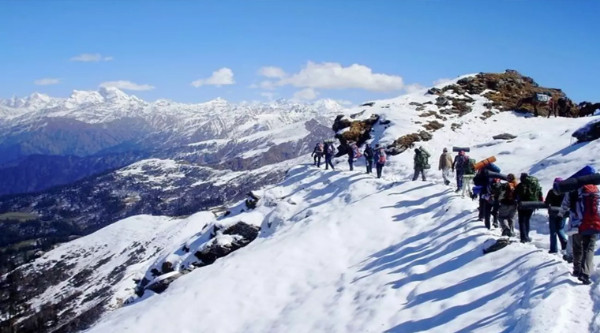 Best Time: Throughout the year except for monsoon
Location: Uttarakhand
Have been on any of the above treks before? If so, do let us know how your adventure was. If you haven't been to a trek during the summer months, do make the most of this summer and head to any of the above treks; we're sure that you'll have a gala time there!
Image Credits: Thrillophilia, India Hikes, Holidify, Weekend Thrill, Travel Triangle, Way to India, Goeventz, Himalayan Adventure Journey, India.com

Latest posts by Vibha Sharma
(see all)