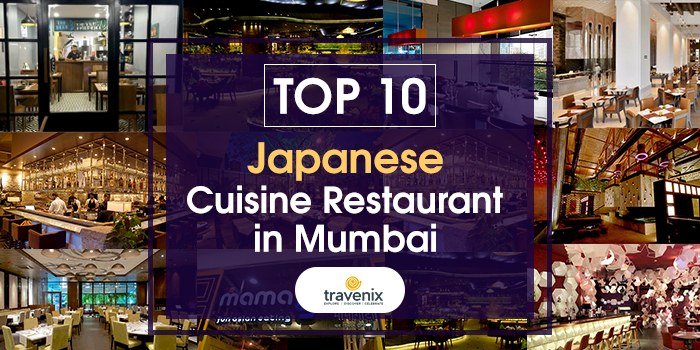 10 Best Japanese Cuisine Restaurants in Mumbai – Fine and Casual Dining
Mumbai is truly a heaven for all foodies. With thousands of restaurants dotting the city's landscape, you are spoiled for choice when choosing where to eat and what to eat. Mumbai has turned into a hub for Japanese cuisine and many food outlets that serve authentic Japanese food have opened up recently.
Mumbai's Mini Tokyo
Over the years, Mumbai has developed into a mega-city and so has the food scene in it. With such fierce competition, the quality of food offered has become better over the decades. Today, some of the finest Japanese cuisine is served in Mumbai and here are the places that you can find it in its original form.
1. Pa Pa Ya
With 2 outlets in town, Pa Pa Ya is nowhere related to the fruit with the same name but is indeed one of the best places to find some delightful Japanese cuisine. The Asparagus Sushi here had us drooling as we tried our hands at chopsticks to pick it up. The Pork Baos were delicately cooked and melted instantly on biting. Do not miss out on the desserts here!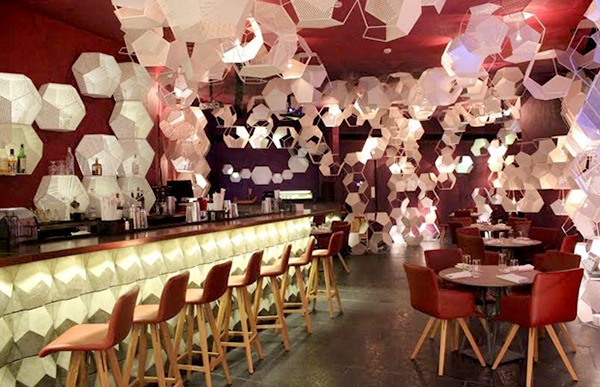 Location: Lower Parel, Colaba
Cost for 2: Rs. 2,000
2. Mamagoto
Known for its pan-Asian food, Mamagoto is the go-to place for delicious Japanese food. Whether you're a veggie or a non-veggie, the options here are sure to leave you spoiled for choice. We absolutely loved the Osaka Tube Station Bowl Ramen and got the authentic feeling of standing at the very station and slurping on the bowl of ramen.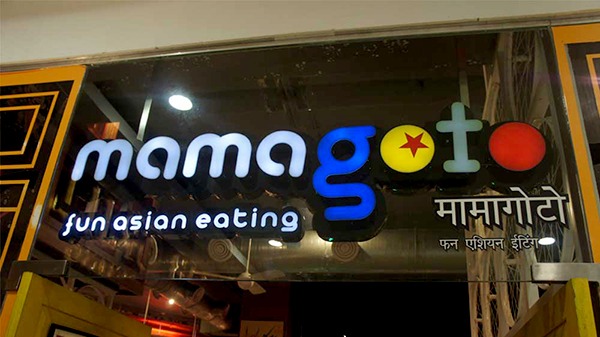 Location: Bandra, Fort
Cost for 2: Rs. 1500
3. Global Fusion
This place has a fusion of multiple cuisines and is a hit among everyone. From Chinese to Indian, every cuisine is made to perfection here and we were spellbound by the appearance of the Sushi here apart from the flavor, which made us fans instantly.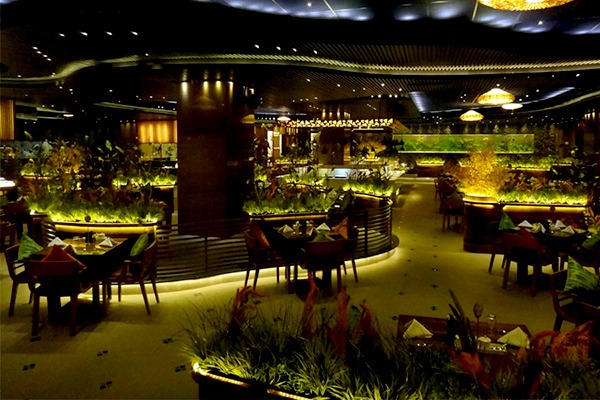 Location: Marol, Versova, Bandra
Cost for 2: Rs. 3500
4. Nom Nom
The sound that you make when eating at this place is exactly the name of this restaurant. These people really know how to make some delicious Japanese food. We absolutely loved the Wasabi Mushrooms, which were crisp and covered with Wasabi Sauce. The Silken Tofu Skewers were simply perfect with the teriyaki sauce.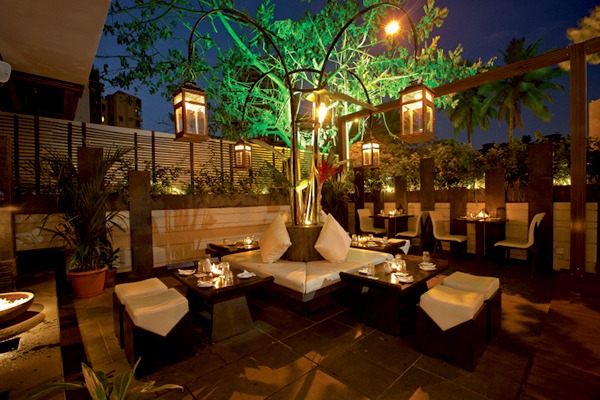 Location: Kandivali, Andheri
Cost for 2: Rs. 1100
5. Joss
This fine dining restaurant in Santacruz makes some of the finest Japanese dishes out there. With services that can rival 5 star hotels in Mumbai, we were in for a luxurious dining experience here. The Sushi Platter here took us on a food ride through Japan!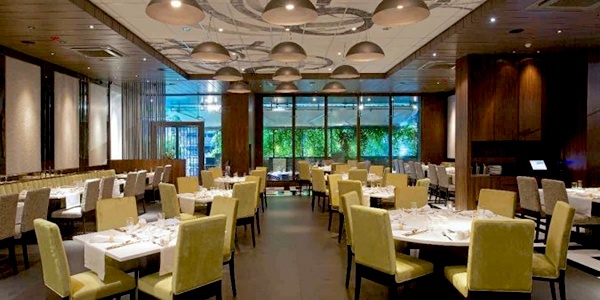 Location: Savoy Chambers, Next To Mini Cooper Showroom, Santacruz West, Mumbai Cost for 2: Rs. 2500
6. Shiro
On entering this grand restaurant, we found a tall statue welcoming us with a jar in hand. This fine dining restaurant has a very oriental feel to it and serves some of the most authentic Japanese dishes. From Salmon Sushi to Sashimi, we enjoyed each and every bite of the food here. They also have a Dim Sum festival every year too with more than 20 types of dim sums for those who love Chinese food.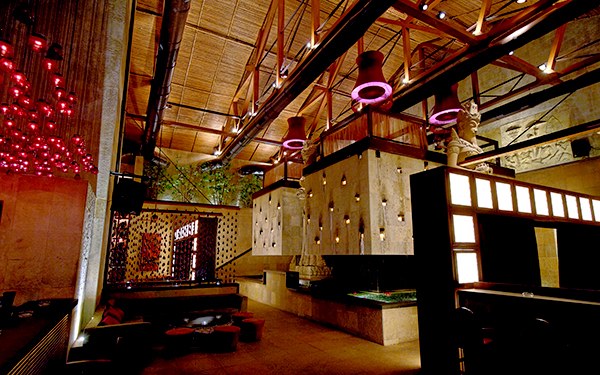 Location: Wadia International Center, Bombay Dyeing, Pandhurang Budhkar Marg, Worli, Mumbai
Cost for 2: Rs. 3000
7. KODE
KODE writes code with a K and manages to impress all. Located in Lower Parel, this place is known for its pizzas and European cuisine. However, it has a special sushi menu which is extremely popular. The Sushi Platter here is a must-try and we just could not stop ourselves from overeating! The prompt service and courteous staff were cherries on the icing.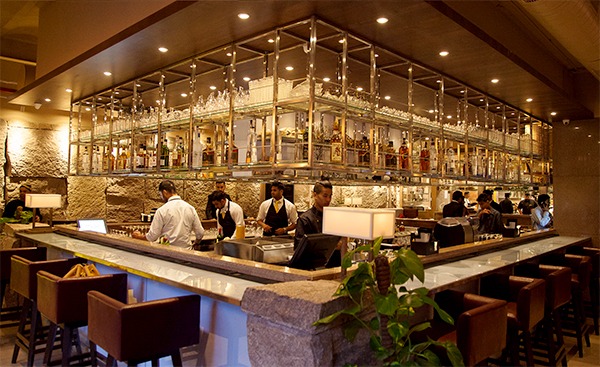 Location: Unit 11, Oasis City, Kamala Mills, Gate 4, Kamala Mills Compound, Lower Parel, Mumbai
Cost for 2: Rs. 2400
8. JW Café
Located in the JW Marriott Mumbai Sahar, the JW Café is known for its wide variety of cuisines. Open 24 hours a day, this café was the perfect place to satiate a midnight sushi craving. We were stumped by the lovely ambience and the rooftop seating arrangements here and they set the mood for some scrumptious food. The sushi here looked delicious and turned out to be one of the best we've ever tried. The other non-Japanese dishes went very well with it and the Strawberry Milkshake complemented it perfectly.

Location: JW Marriott Mumbai Sahar, IA Project Road, Chhatrapati Shivaji International Airport, Mumbai Sahar, Chakala, Mumbai
Cost for 2: Rs. 4000
9. POH
The name of this restaurant may be difficult to understand, but the food here is absolutely worth it. Known for the way they present the food, we headed over to this place and tried the Sushi Bar, where your dish is made to order. Yes! We got to choose what type of sushi we wanted. The ambience perfectly complemented the dishes and we loved it.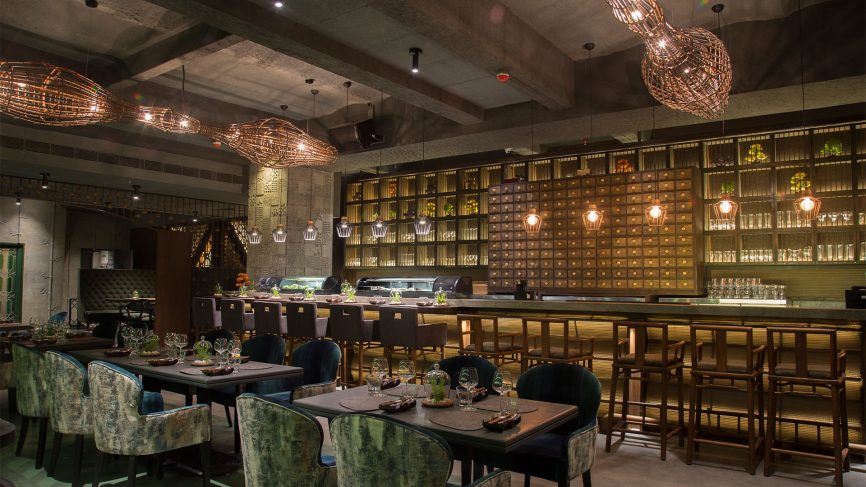 Location: Gate 4, Kamala Mills Compound, Lower Parel, Mumbai
Cost for 2: Rs. 2500
10. The Blue
We headed over to The Blue for trying out their Asian cuisines but ended up falling in love with the Japanese food there. The Papaya Salad served as the perfect starter and paved way for some mouthwatering Sushi. The Jasmine Rice gave off a strong aroma of jasmine and we dived into it as soon as it arrived on the table.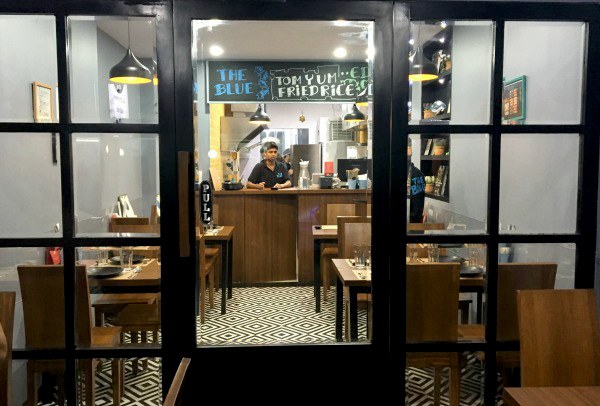 Location: Shop 1, Sai Pooja Building, 16th Road & 33rd Road Junction, Pali Hill, Bandra West
Cost for 2: Rs. 1500
With ample places to ensure that all your Japanese food cravings are satisfied, you can definitely get the true feel of Japan right here in Mumbai! If you've ever gone to any of the above mentioned places, do let us know in the comments below.
Image Credits: Onesoullife, Franchise India, China Gate Group, Youth Incorporated Magazine, Zomato, Khosla Associates, Mumbai Foodie, Hg2, The Daily Pao
Latest posts by Vibha Sharma
(see all)