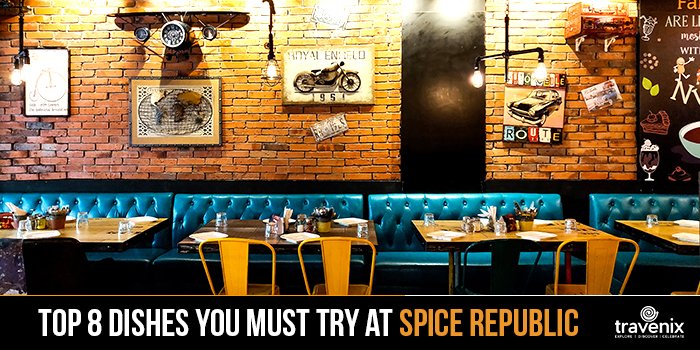 Top 8 Dishes You Must Try At Spice Republic
We love restaurants that go an extra mile to make their ambience lively. It adds a whole new dimension to your dining experience, doesn't it? If you are anything like us, you'll love Spice Republic for its dynamic vibe.
Sugar, Spice And Everything Nice
Spice Republic in Borivali impressed us with its food as much as it did with its fancy lights and funky posters. It's a restaurant where you'd like to take your foodie friends who love to experiment with food. Whether they're fans of Chinese cuisine or love Mexican and Mediterranean food, they'll have plenty of innovative food dishes to choose from. We tried some of their dishes, and here's what they we think about them:
1. Pink Lady
One of their most popular mocktails on the menu, The Pink Lady gets its gorgeous baby pink shade from strawberries, while coconut and pineapple balance out its sweetness. The top layer of the drink is covered with a thick froth of strawberry goodness, which gives it it's high visual appeal.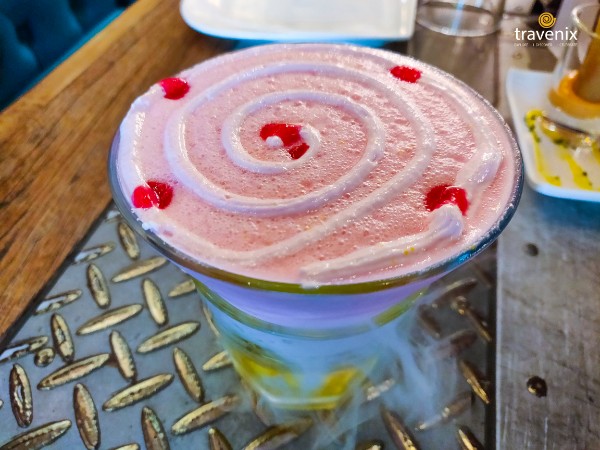 2. Fusion Confusion
This fusion dish really needs an image makeover; the name just doesn't do justice to the dish! We understand that Spice Republic might be treading on thin ice while trying to pair up paneer bhurji and salsa in a dish together, but it's hardly a confusion – the flavors work well together in the dish.
Crunchy nacho cups form the base of this dish, while paneer mixed with salsa, cheese and beans is the filling inside. It's an unusual combination and that's why we loved it even more!
3. Volcano Cheese Burger
Dig into this mighty volcano to experience a massive explosion of cheese on your plate. It's filled with a crunchy patty and loads of veggies, but it's all covered in a thick blanket of yellow cheddar melted cheese.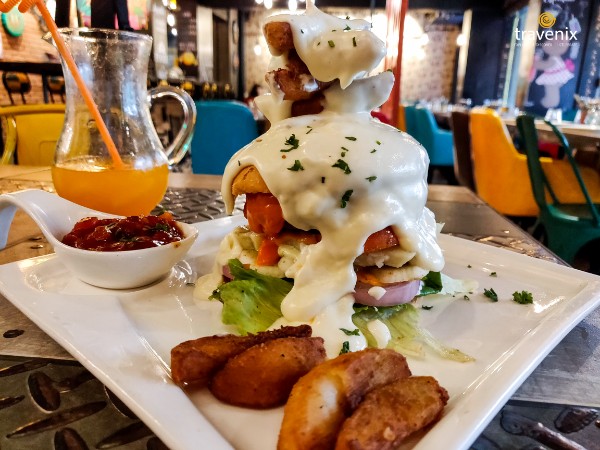 It's an indulgent burger that is difficult to finish all by yourself, so make sure you have your foodie friends around if you're ordering this dish.
4. Nachos With Cheese Sauce & Salsa
These nachos have everything that screams out Mexican: beans, salsa, jalapeno, olives and cheese. It comes with the house special nachos cheese sauce, which really is the secret element that transforms this dish. It's a subtle twist on the traditional nacho recipe, and we love it just as much as the original one.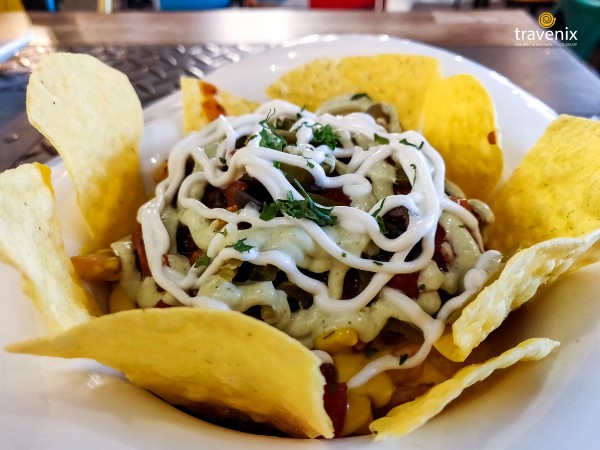 5. Nasi Goreng Paneer
Spice Republic's love for blending international cuisine with local foods is best represented with this fried rice dish. In its traditional Indonesian form, Nasi Goreng is prepared by stir frying rice and other ingredients which includes vegetables, meat or even seafood. (Modafinil online) This fusion dish incorporates soft paneer pieces to give it an Indian twist. It is served with a peanut butter sauce which gives the dish a rich, earthy flavor.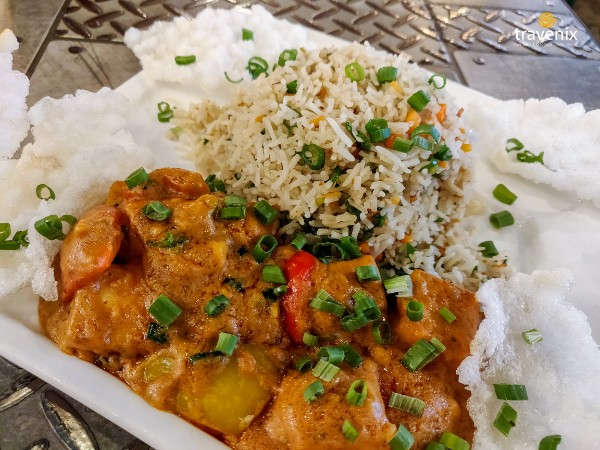 6. Hazelnut Frappe
Hazelnut Frappe calls out to all the coffee-lovers in Mumbai! Spice Republic strikes us as more of a place where we would love to come for lunch for its food varieties, but if you happen to head there on a hot sunny afternoon, let Hazelnut Frappe cool you.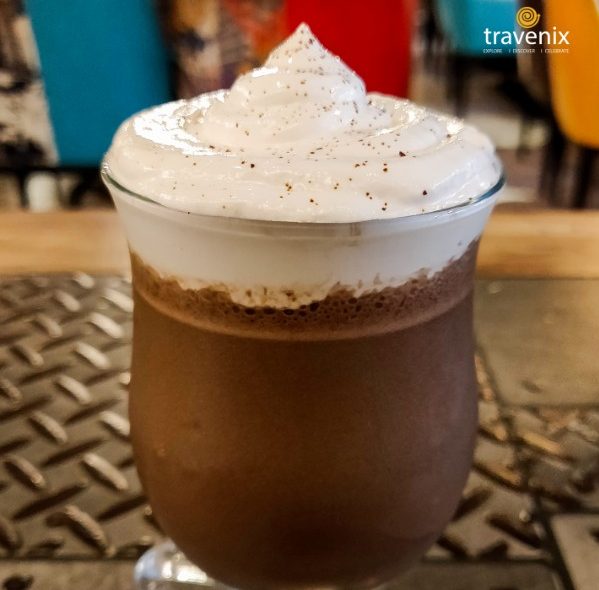 This delicious coffee drink has a creamy texture that is almost as smooth as velvet. If you like a mean and strong cup of coffee, you may find its sweetness off-putting, but otherwise, it's definitely gets a thumbs-up!
7. Cigar Rolls
Cigar Rolls are just the perfect snacks to get any party started. Spice Republic's take on this dish features spicy veggies rolled into filo and deep-fried to give it a crunchy twist. It is served with a tangy schezwan dip that adds a dollop of flavor to it. Not very unique, but definitely done to perfection.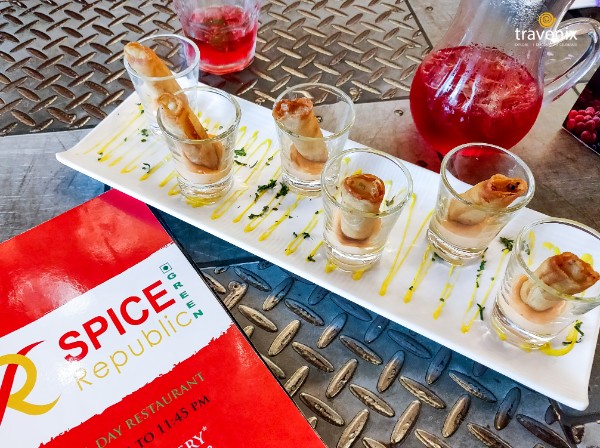 8. Orange Muddle
This refreshing drink combines the citrus-y freshness of orange with mint and lime. Needless to say, it goes high up on the scale of sourness, but they've even added Sprite to the mix for some fizz. So it's not very acidic for your taste buds,  just about enough to give your taste buds some stimulation.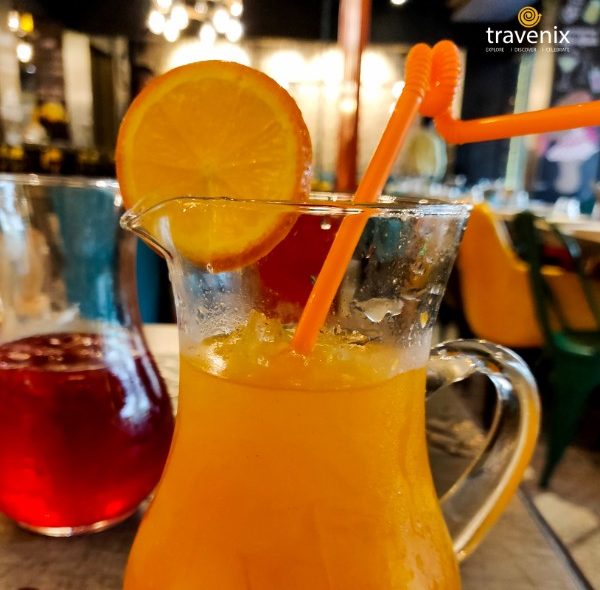 If you've been to Spice Republic before, do let us know about your experience there in the comments section below. If you haven't, check them out at Shop 5, Ajanta Estate, Market Road, Borivali West or Shop 9-12, Usuf Chambers, Dr. BA Road, Opposite Gloria Church, Byculla.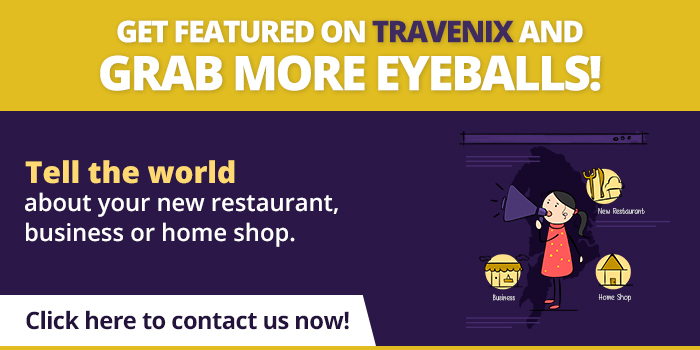 Latest posts by Vibha Sharma
(see all)