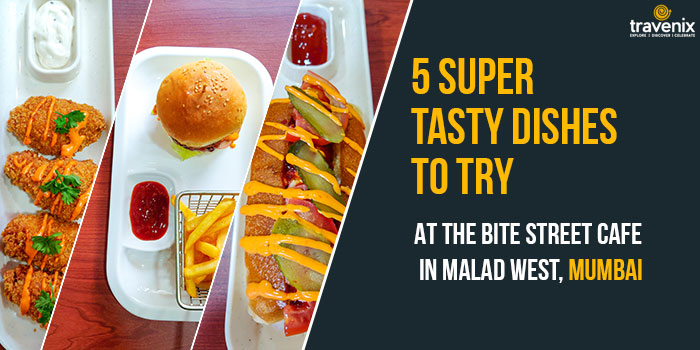 5 Delicious Treats To Try at Bite Street Cafe in Malad West, Mumbai
Bite Street Café, located in Malad, is a cozy place with a classic ambiance and stunning lights hanging by. As you step inside, you will see a bicycle wheel creatively hanging as a part of the décor along with several other frames, posters, guitar, and books. To keep you engaged during the waiting period, they also have several games to play. Our eyeballs are usually grabbed when we see something out-of-the-box or exclusive and guess what? We felt that here. Usually, we come across rectangle-shaped menus but this place has a menu in the shape of a pan.
Besides their elegant interior, they also serve a variety of vegetarian and non-vegetarian dishes. To make sure of your hygiene, they have placed hand sanitizers on every table. This place is perfect for hangouts, munchies and for sure, burgers. The tempting dishes on their menu will make you crave and hog.
Must try 5 dishes at Bite Street Café:
Taste these dishes to feel the essence of this place. 
1. BBQ Chicken Burger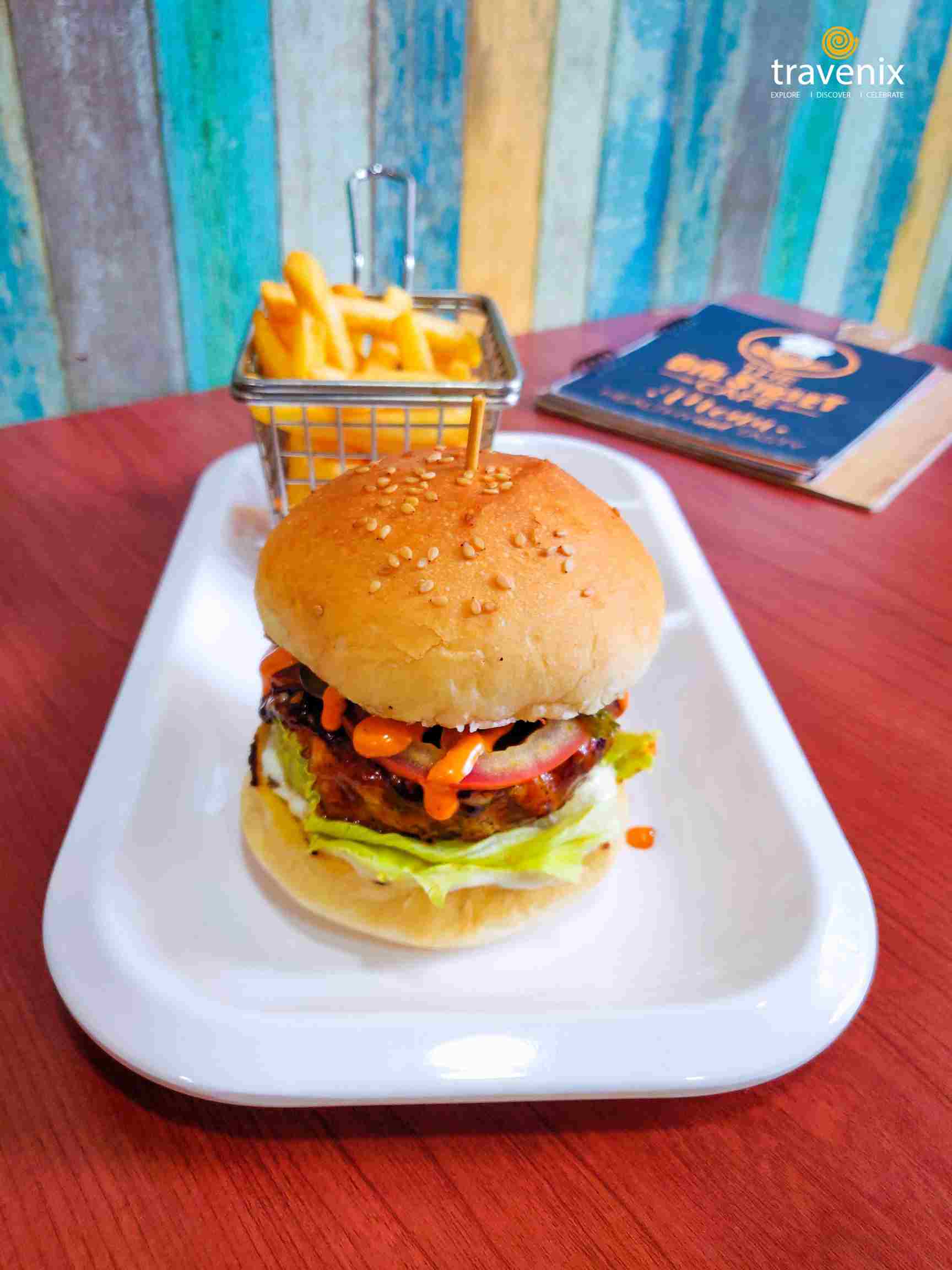 A juicy and tasty burger with just the right amount of BBQ sauce is all we need to make our palates dance along with some French fries on the side. A huge and grilled chicken patty drizzled with delectable sauce along with tomatoes, pickles, and lettuce. It's a burger you cannot keep your hands off! 
Travenix Rating – 4.5/5
Price – Rs.160/-
 2. Crispy Chicken Wings
Freshly served with Mayonnaise, these soft and tender chicken wings have a crispy coating with chili-mayo topped on it. We know you are craving for it already!
Travenix Rating – 4.5/5
Price – Rs.180/-
 3. Brown Bottle Cold Coffee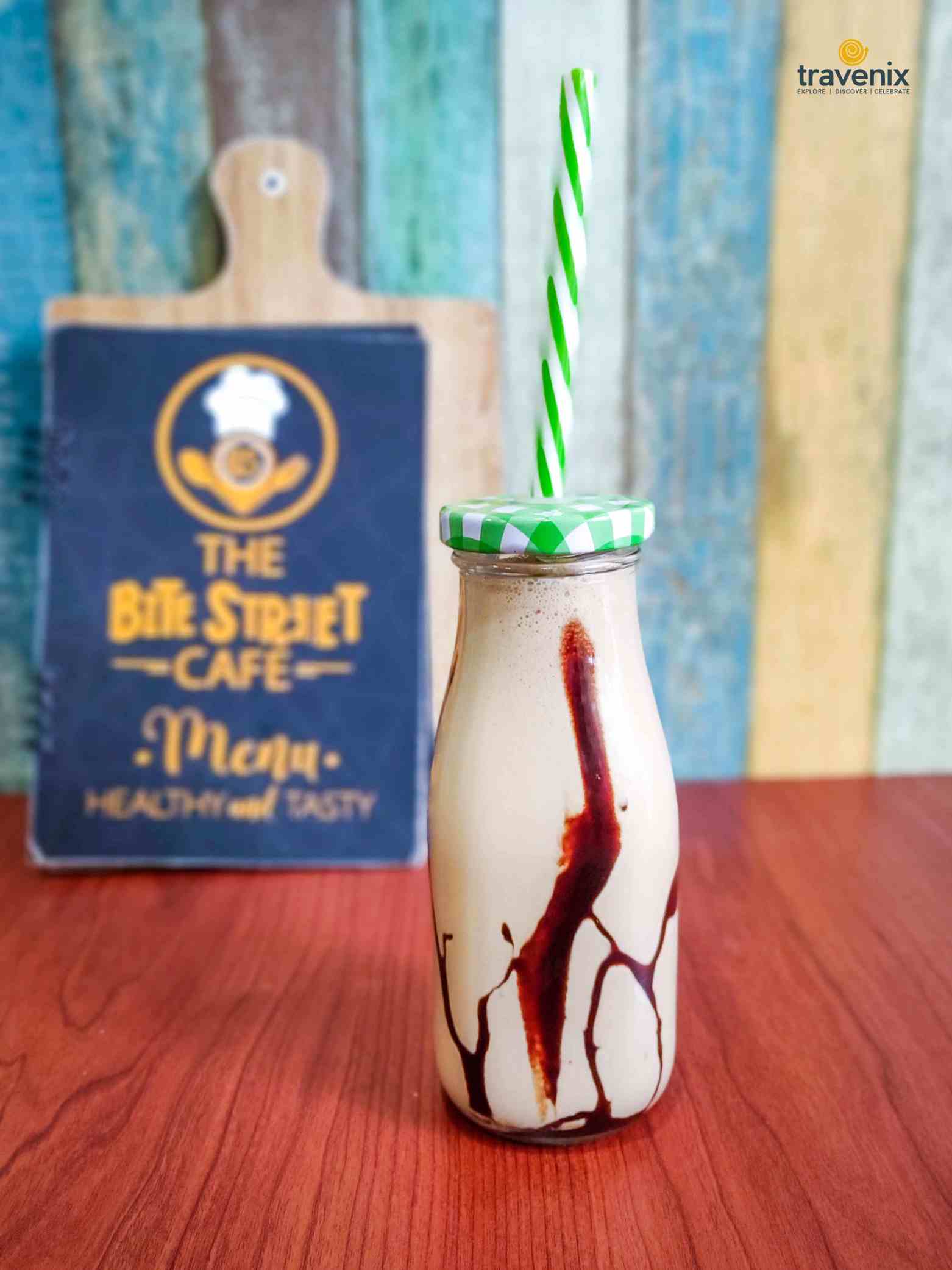 For those who cannot function without coffee, don't miss out on the classic combination of cold coffee with chocolate sauce. They serve it in a cute bottle jar.
Travenix Rating – 4/5
Price – Rs.125/-
4. Peri-Peri Cottage Cheese Hot Dog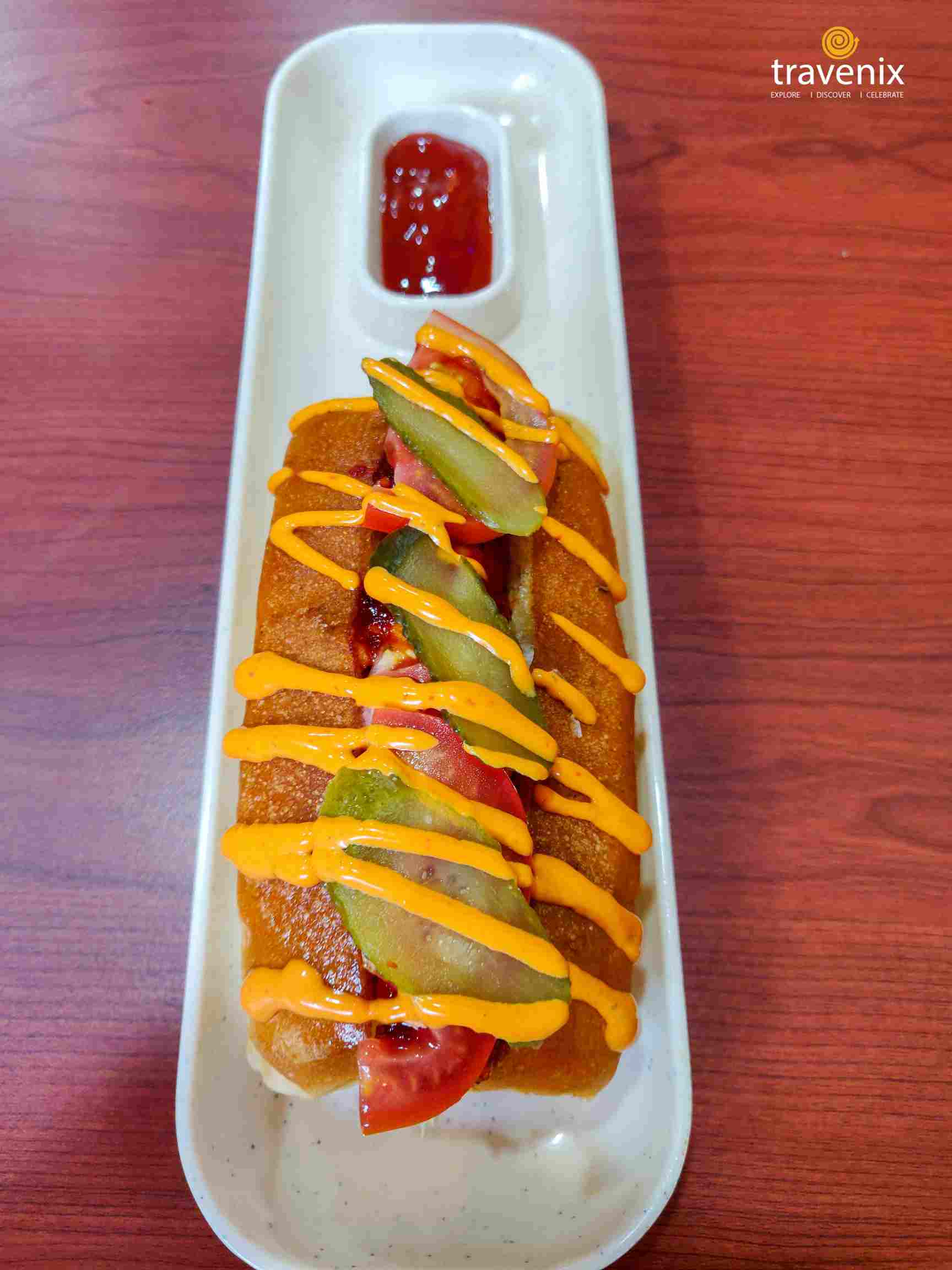 There are still not enough places that serve hot dogs, but maybe we just got lucky. The place serves some spicy hot dogs loaded with veggies, cottage cheese and topped with several other sauces. It is a must-try! 
Travenix Rating – 4/5
Price – Rs.160/-
5. Alfredo Pasta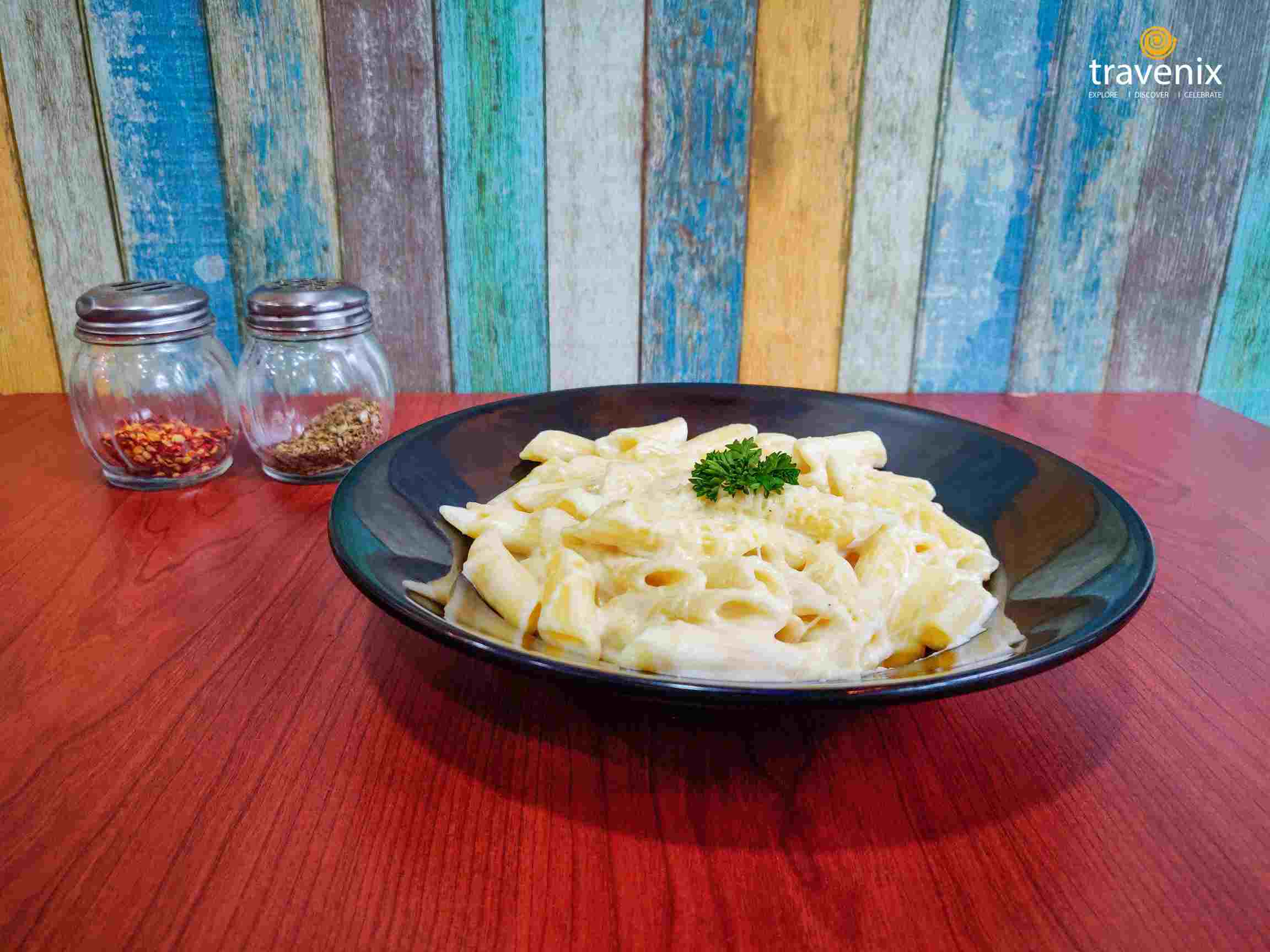 We believe in magic and pasta. Maybe the world would be a better place with lots of cream and cheese in it! This pasta is loaded with cheese and has a creamy texture, helping us make it through the day with its delicious taste. 
Travenix Rating – 3.5/5
Price – Rs.260/-
Conclusion 
Enjoy these sizzling hot dishes and slurp on cold coffee like nobody's watching. Visit this place with your family, friends and loved ones and do not forget to leave behind a lovely note on their wall of appreciation. 
Latest posts by Vibha Sharma
(see all)