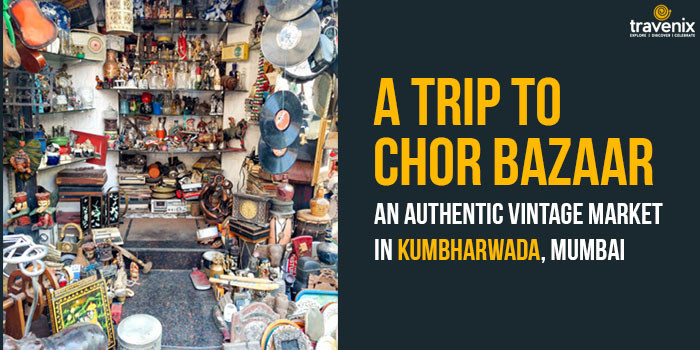 Why Visit Chor Bazaar in Kumbharwada, Mumbai – Antique And Collectibles Stores
Mumbai welcomes all! Be it a person with eyes full of dreams or a person flying in with a Swiss bank account, there is always a place for everyone. We find several such stories in the souks of Mumbai to inspire us fight for our fate every day and night. Such one story is what we are going to talk about the place – Chor Bazaar Market in Mumbai.

As soon as you step in the most famous treasures of Mumbai; The Chor Bazaar, meaning 'thieves market', your eyes are sure to lose their calm as you will be mesmerized by the availability of almost every kind of products in the market. The sellers, known as Chors, steal goods from temples, roads, lanes, houses and pickpocketing to earn their living. The place is famous for antiques, new-age furniture, technology, spare-parts, books, posters and much more at offbeat prices. It is their quickest mode of earning and surviving in the city in which they once walked in with honest and dreamy eyes. They believe in working for themselves by selling whatever they can get their hands on.
The MidNight Mystery Market For Bargain Hunters
The place is famous for second hand and stolen products at the prices we never thought they could be sold at. So, below are a few pieces of information which might give you a mini-tour before you walk into this souk and some mystery spill:
Why Should Chor Bazaar Be Visited?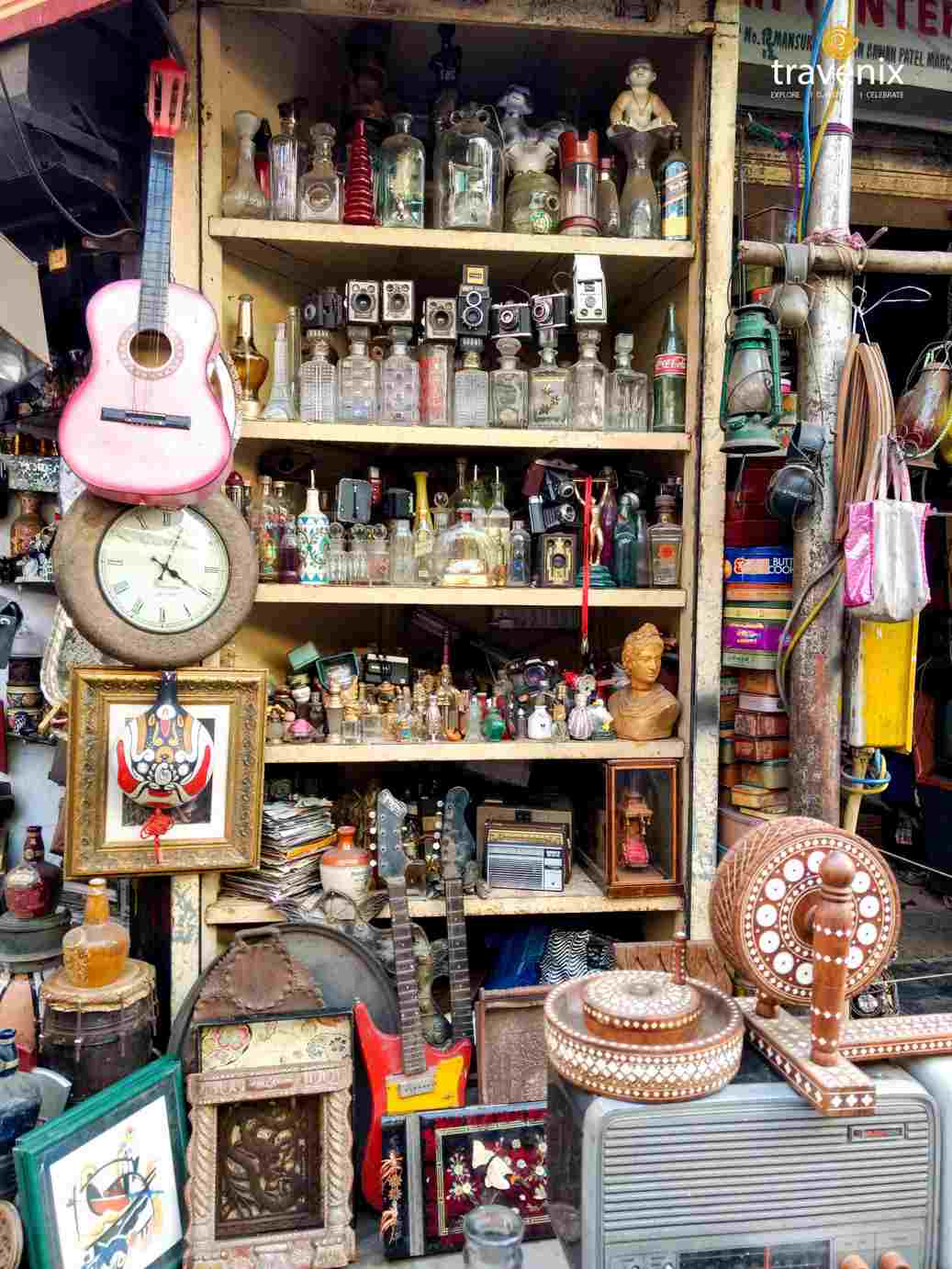 This Bazaar has existed for over 150 years. The place got its name due to the mispronunciation by Britishers for 'Shor Bazaar', meaning 'noisie bazaar'. The place eventually found started being called what it is now. Another famous myth behind its name is, the year when Queen Victoria was visiting India, she lost her valuable belongings which were later found in this market, renaming it to Chor Bazaar. From a pin to a piano, it has everything you can think of. The galli-nukkads (roads-lanes) of this market have been used in many movies and advertisements.
Once inside the market, though, it might take you hours of digging into the market to finally find your charm, don't forget to maintain your calm.  The market is divided into two sections, Mini market and Juma market. Mini market serves well to all the tourists in search of Bollywood related goods and Juma market consists of all the Vintage Items like Pianos and Guitars, Gymnasium Iron Dumbbells, Spare parts of Cars, Scooters, Bikes, Mopeds, Bronze Statues, Bollywood Posters, Footwear, latest electronic gadgets, Furniture,  and much more. The list is endless. However, let's not forget that if you are in the market, you are here to shop. Let's take a look at the qualities of this secret market:
 a) Shopper's Paradise 
Chor Bazaar is called shopper's paradise because of the pocket-friendly price and quality of goods which are sold there. From expensive gemstone rings to vintage items, household to technology items, you can literally find them at the cheapest rates. Here are a few items that you would actually love to buy.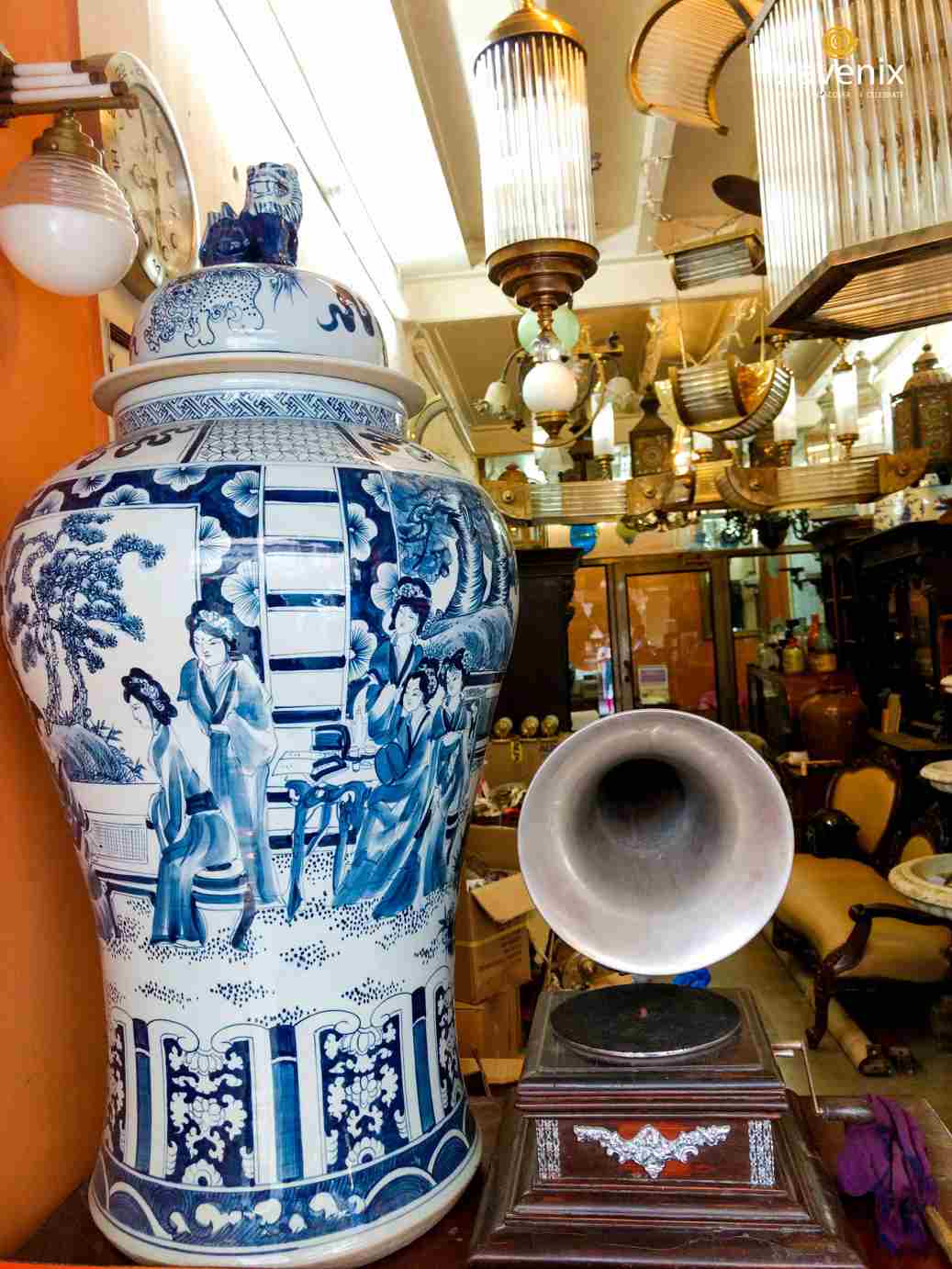 Talk about vintage, and there is so much this bazaar will offer you. The Gramophone was also known as phonograph, it was the very first device used for replaying and recording music. It can be easily spotted at the side tables of most of the classic music lovers. You must have surely heard of the Grammy Awards but can you recall its trophy? Yes, the gramophone inspired its trophy and thus the name Grammy awards.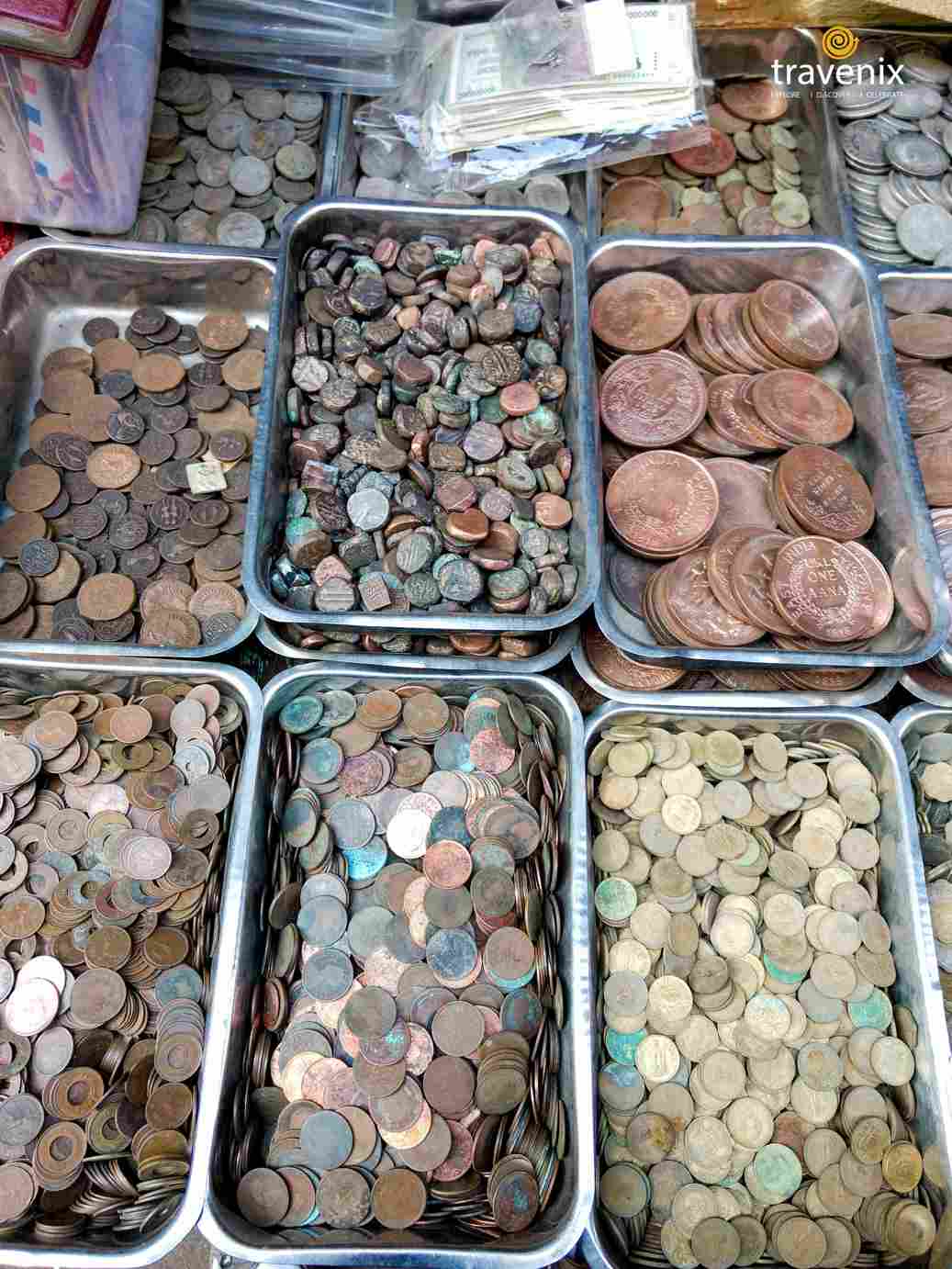 Taking us back in time, cowry shells were used in India as commodity money which later evolved and transformed. The coins were also made of silver, gold and other metals with their distinctive designs as per the era and need. Several of these coins have been preserved in many museums around the corner but surprisingly, you can find few in this bazaar as well.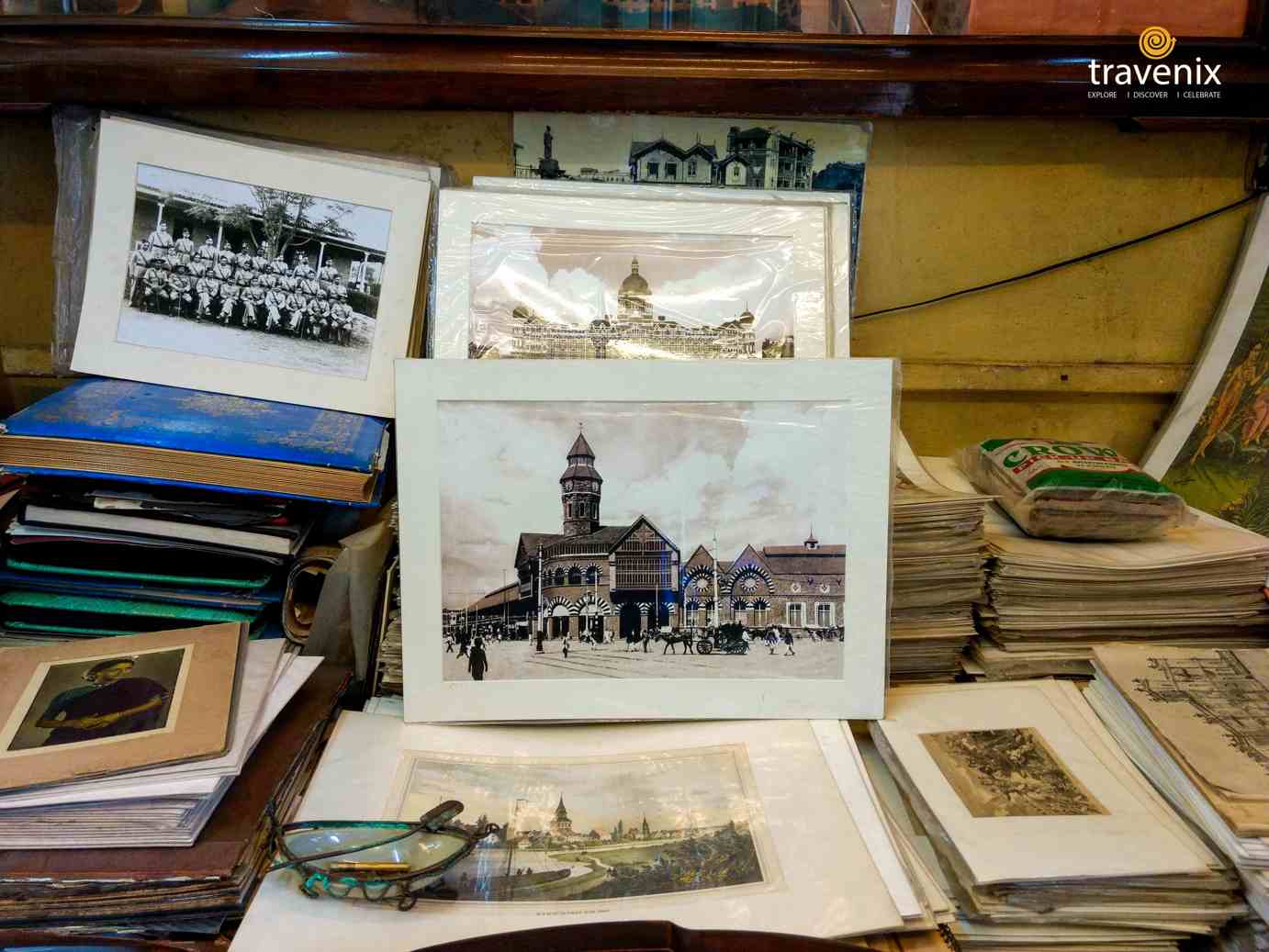 They are every photographers' and history lovers' mini heaven. The moments have passed, shutters have clicked and history has been captured. It is almost like time travel with these history narrating pictures in your hand. So, get your creative eyes ready to spot the best of vintage photographs of certain locations, ancient people at this place. Moreover, this is the place where you can spot vintage cameras or mini devices also.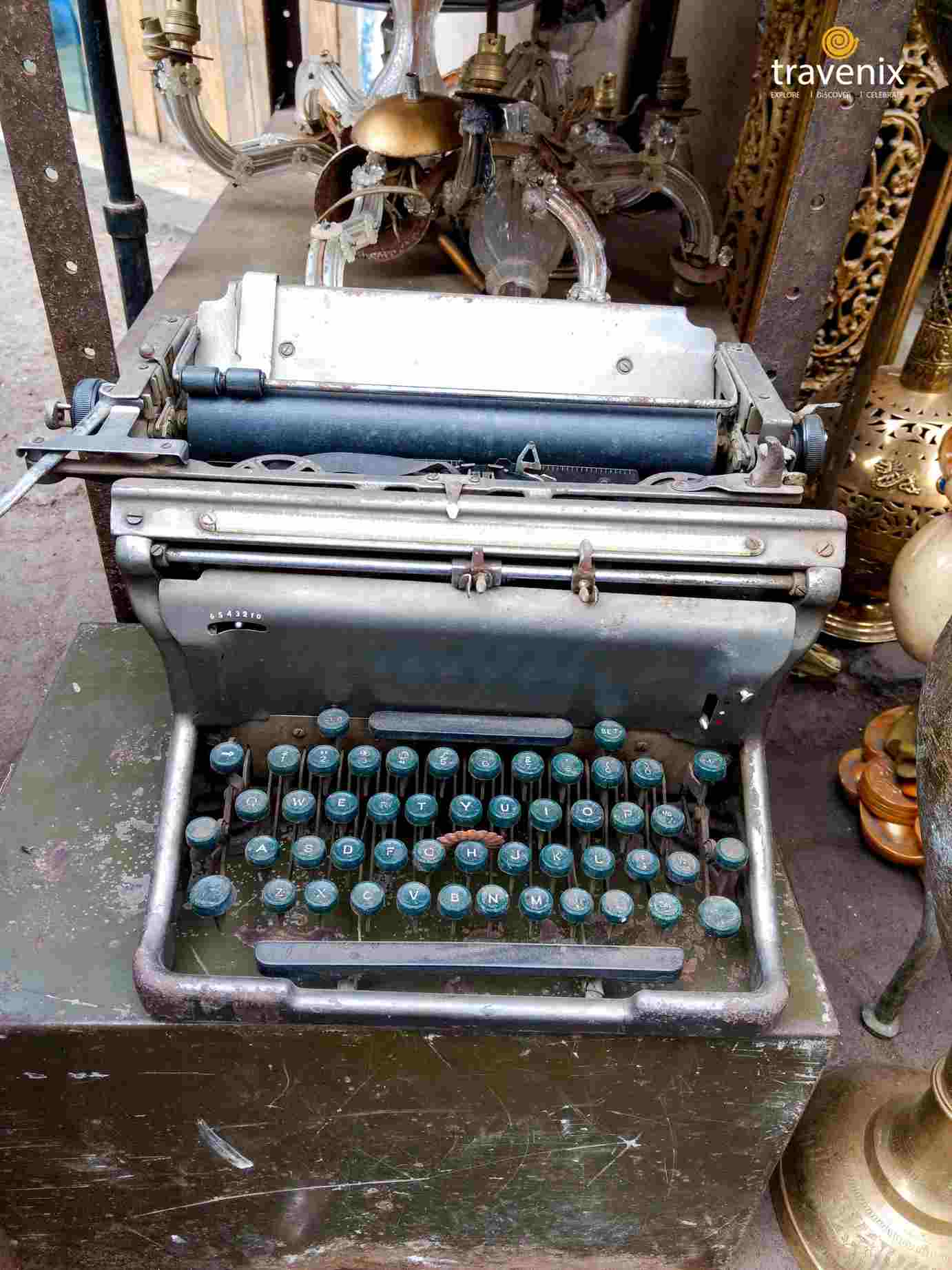 Typewriters did not become famous until the mid- 1880s but by the end of nineteenth century, they could be spotted in every office and home of business correspondence. With several industries introducing in India, the usage increased along with its importance. With time computers, laptops and keyboards were introduced, the typewriter became a thing of the past. To have one is now a dream of every writer. You can fulfill yours by visiting this bazaar and choosing the best one.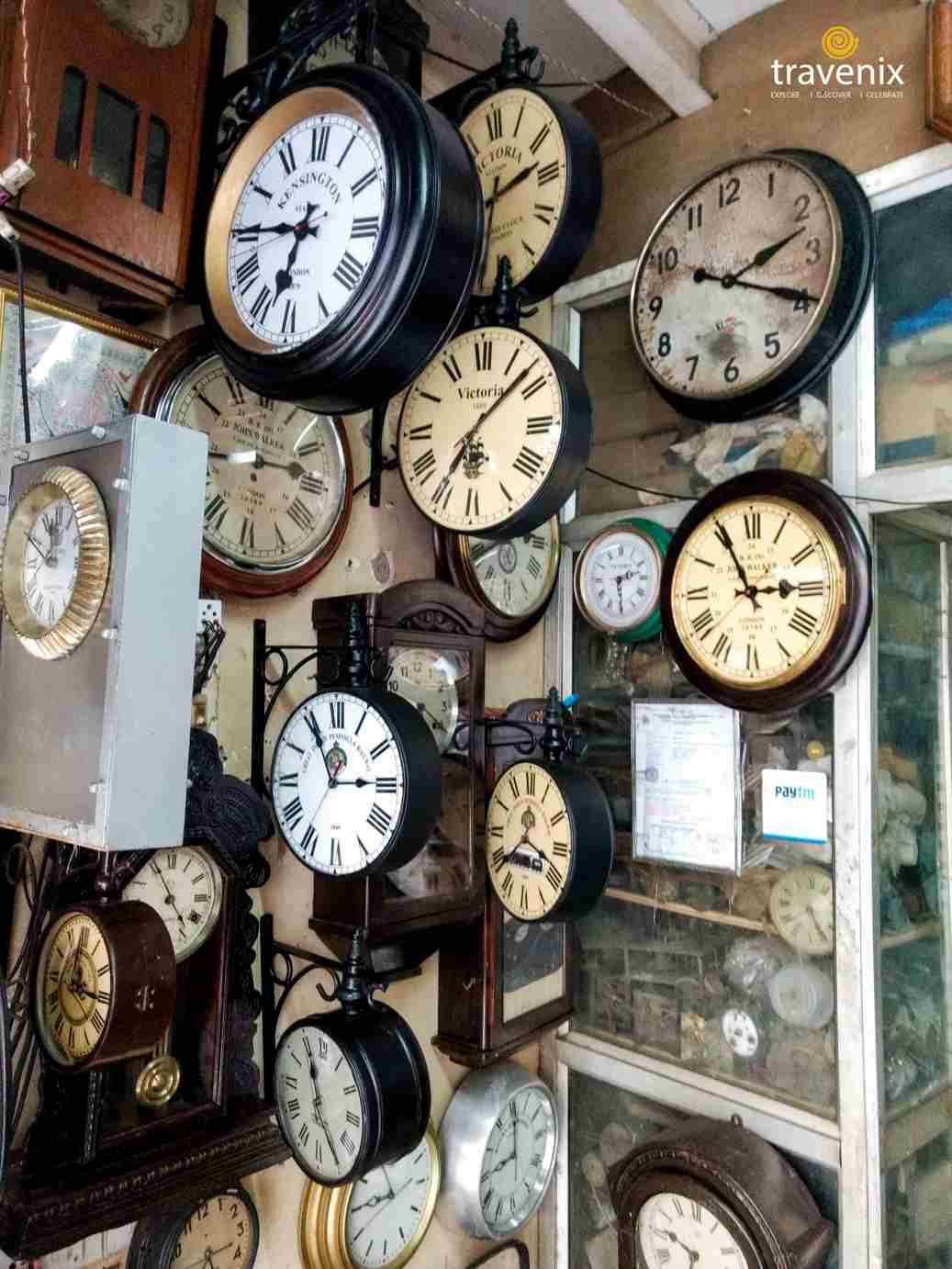 Clocks have been some of the oldest human inventions which have evolved over time. Grandfather clocks are also known as the vintage clocks due to being handcrafted. Their feel is very aesthetic and when placed anywhere in the room, it will take you back in time.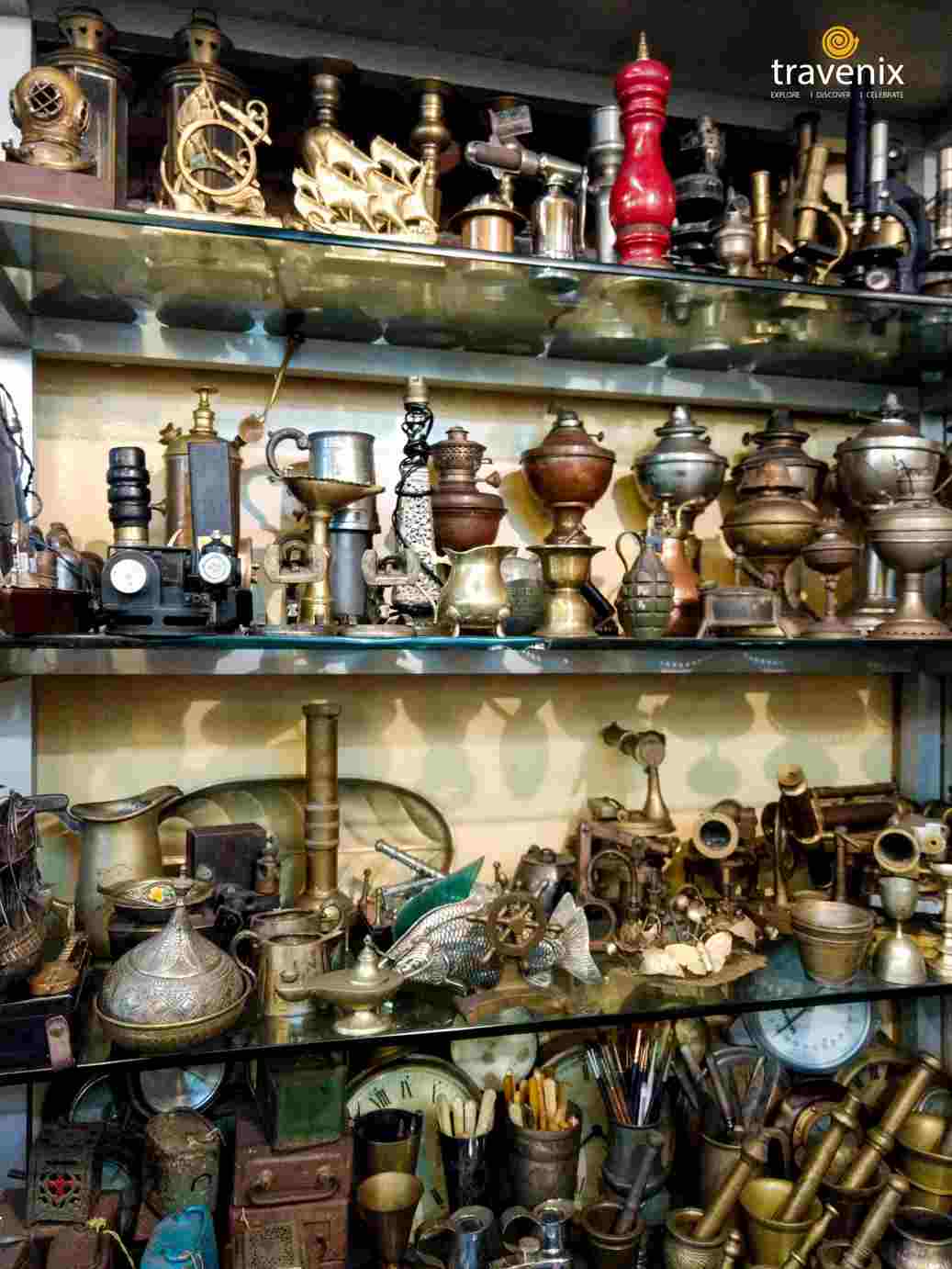 This metal was widely used in ancient times and is still used widely. Brass is believed to have several health benefits like improving strength and immunity, general skin conditions and hemoglobin, and helps in reducing burning sensations. It was also used in making coins, since it was easy to mold them into preferable shaped, designs and sized to run the economy of old empires. The best way to identify original brass is the matte finish, shiny ones are fake for sure. From bird cages, vessels, boxes and kettles to horns and bells, you can take home whatever you wish to at the best possible prices.
 b) Bargaining Benefits 
Bargaining means reducing the price of the claimed product as per your assumption; but try not to underestimate it. Do you pat yourself for your bargaining skills? This a place to test them. The shopkeepers here sell at double-triple prices. If you are up for it, do not claim for above half the price of the value being told to you. Your success here will only prove you as a great bargainer. The market will not disappoint you on value for money.
Designing your new house? Setting up an art room? Crazy for lamps? Want books in bulk? Love Bollywood posters? Searching for products to be used in film production? Searching for low-priced original shoes? This is your place.
When To Visit Chor Bazaar?
There is no restriction on timings. One can visit any time of the day or night and will always find shops open. It is suggested to visit after Sunrise because it is easy to break down the prices with shopkeepers.
How To Reach Chor Bazaar?
The best way to reach Chor Bazaar is by public transport. We wouldn't suggest you to take your own vehicle due to parking issues and the crowd. The nearest railway station is Grant Road, which lies on the Western line. Get down on the East side of the station to get a cab or walk from Maulana Shaukat Ali Road. If are not a travelling person, just book a cab till the location. You can also get down at Charni Road Railway Station, explore South Bombay and then move to Chor Bazaar. Suit Yourself!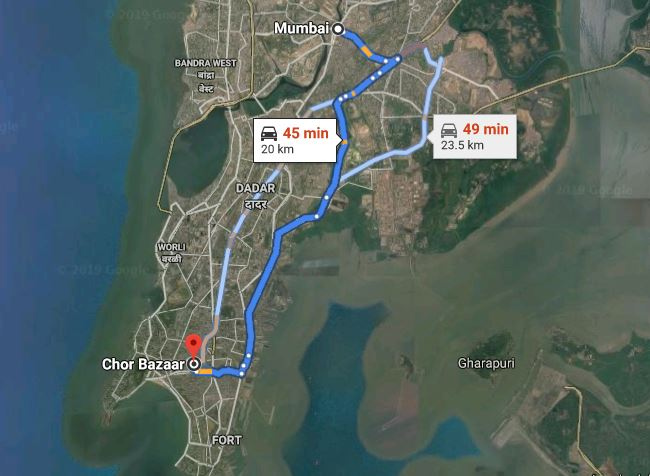 Location: Mutton Street, Ajmer, Kumbharwada, Mumbai, Maharashtra. 
Things To Take Care Of
We know you have been curious about this since the very start. So let us introduce the mystery night shopping along with a few safety tips:
  DO NOT carry any of your valuables.
  DO NOT wear gold chains and carry wallets.
  DO NOT get in any arguments or fights with the seller.
  Get your best bet and leave.
Add-on Tip
This specific subdivision only opens at night which consists of 40-50 shops selling first copy or original branded shoes and electronics. They open only once a week on Fridays from 4:30AM to 7AM. The sellers provide deals for Nike, Puma, Reebok and other branded shoes as well as iPhones, iPads, drones and much more. Pick up your desired product and exit without any mach-mach (Slang for fight in Mumbai language).
It invites people from not just across the country but the world. Youth, being the most risk taking and experimentative, are usually found walking around in search of something or the other at their best prices. You can also spot lots of upcoming photographers, bloggers, and writers trying to capture the colors of the market.
Conclusion
Wait though! The place awaits for hoggers as well. You can find several stalls of mouthwatering kebabs, tikkas, tandoori, bheja fry and every possible non-veg dish to be eaten. With Mohd. Ali road being so nearby, you have your snacks and dinner sorted. Mumbaikars wait every year to visit this road to experience food like never before. The place is full of spices, curries, vendors calling out, bargain chatter and camera clicks. 
We wouldn't suggest you to miss out on one of places straight out of Aladdin's Lamp.
Latest posts by Vibha Sharma
(see all)