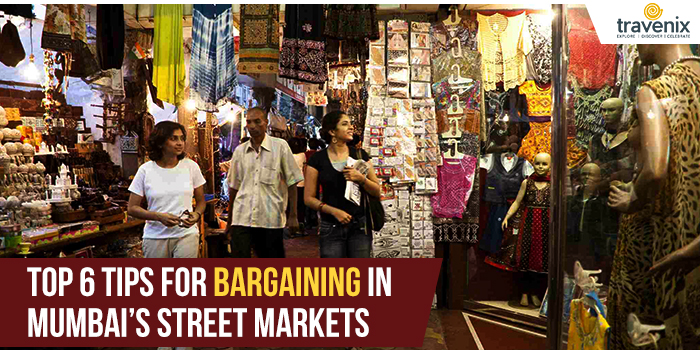 Top 6 Tips For Bargaining In Mumbai's Street Markets
Mumbai's street markets are a big draw for all the tourists visiting the city. From trendy clothes to latest footwear, bags, accessories, and more – these street markets have everything at the lowest prices. But to get the best deals, you'll have to polish your bargaining skills a bit.
Get The Best Bargain
Locals are used to haggling ferociously with shopkeepers to get a fair price, but if you're visiting Mumbai for the first time, you may want to take some notes. Bargaining is a skill that is learned best with practice. So, the next time you're out shopping, keep these tips in mind, and bargain away!
1. Check Out Multiple Shops And Stalls
Whether you're going to Colaba Causeway or Linking Road, first scan the market well. You'll see that most of the shops and stalls there have the same kinds of clothes and accessories. The patterns, prints, cuts, colors — all of it is only slightly different.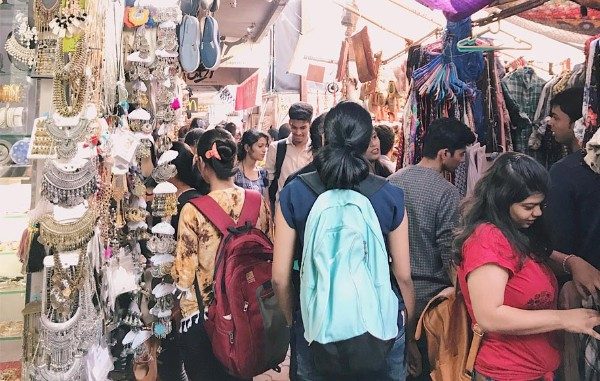 If you find something that you like, ask for its price in multiple shops. This will help you figure out if any particular shopkeeper was trying to inflate the price a little too much. In general, roadside stalls will have always have cheaper rates compared to small shops in the area. Quality may differ, of course.
2. Learn To Lie Smoothly
White lies are an integral part of streetside shopping experiences in Mumbai.
If you want the shopkeeper to take you seriously, you will have to show that you are familiar with the place and the prices. You can get away with saying that you are a frequent shopper in Mumbai's street markets and know how much the product actually costs.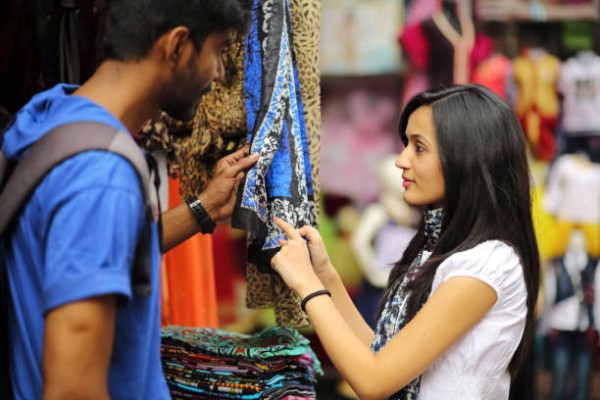 At other times, just saying that you found a similar product at a lower price in one of the nearby stalls works too. Shopkeepers know that their products are not exclusive and you can get the same product anywhere in the city. If you are quoting a reasonable rate, these phrases open the conversation for negotiation.
3. Look For Defects
A lot of clothes that you find in street markets in Mumbai are actually rejects from exported goods because they have some tiny defect. Maybe a button is loose or a stitch is not done well. Whenever you like a product, first make sure you scan every inch of it.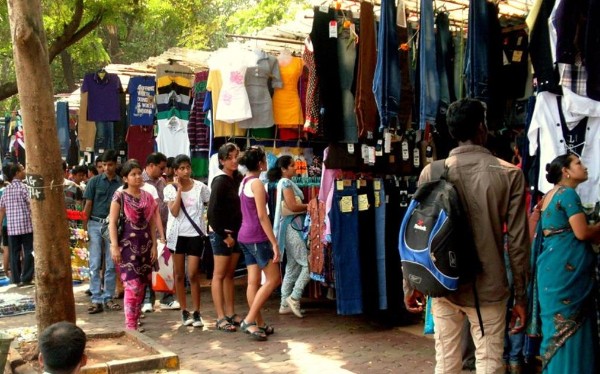 If the defect isn't a major one and you think you can fix it on your own, then it's a great idea to use defects for your bargaining strategy. Point out the defects to the shopkeeper and mention that you don't mind buying it only if he sells it at the price that you are quoting. There is a good chance that the shopkeeper will be happy to sell off the product for a lesser margin than to risk it being unsold.
4. Look Disinterested
You may have found the most trendy crop top out there and are already picturing yourself wearing it in a party. But it helps to keep the excitement from showing right away. Shopkeepers are the master of the bargaining game, so they know shoppers are willing to pay more for something that they instantly like.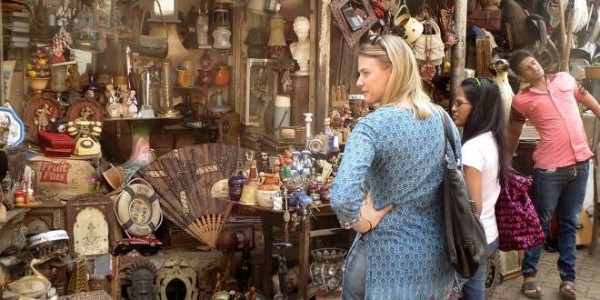 If you look like you are not dying to have those perfect pair of sandals, there is a better scope that they will bring down the prices for you. Walking away is another classic bargaining strategy that never seems to get too old. If you are done quoting your price and the shopkeeper doesn't seem to agree, start walking to the next store. If you've quoted a reasonable price, the shopkeeper is sure to call you back.
5. Quote Almost Half Of The Shopkeeper's Price
It may sound ridiculous and absurd in some cases, but quoting almost 50-60% of the price quoted by the shopkeeper gets you closer to the price that you'll eventually buy it for. Shopkeepers quote higher prices just out of wishful thinking. They'll inflate the prices if they see a foreigner around.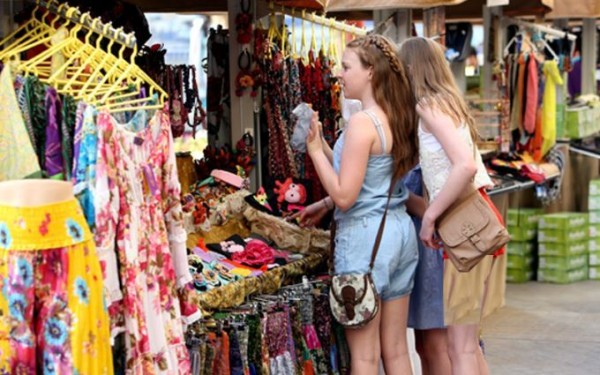 If the shopkeeper is being unreasonable with the price, you will need to do the same. For a plain cotton t-shirt, you shouldn't shell out Rs 700 even when the shopkeeper explains how the material is of great quality and it has the best design. Don't fall for their well-rehearsed speeches. Say firmly that you won't pay more than Rs 100 for it. Even you know it isn't a fair price, but that'll bring the shopkeeper closer to the negotiation table.
6. Be Polite
Saying please goes a long way in every area of life. Shopkeepers are not immune to its power. For the most part of the day, they are used to customers bargaining with them while some of even get rude.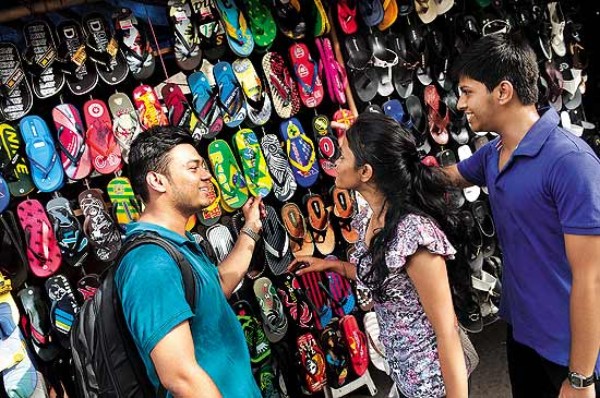 To strike the right chord with your seller, be polite. Once you have quoted your price, stay firm and push for it keeping your manners intact. Sometimes shopkeepers also say that they get awkward if someone pleads a little too much and end up selling the product at the customers' quoted price.
What other strategies do you think can help shoppers while they are shopping in street markets in Mumbai? Do share your stories and suggestions in the comments section below.
Image Credits: iStock, Mumbai My Love, Vicinto, MouthShut.com, Unnati Silks, The Indian Express
Latest posts by Vibha Sharma
(see all)