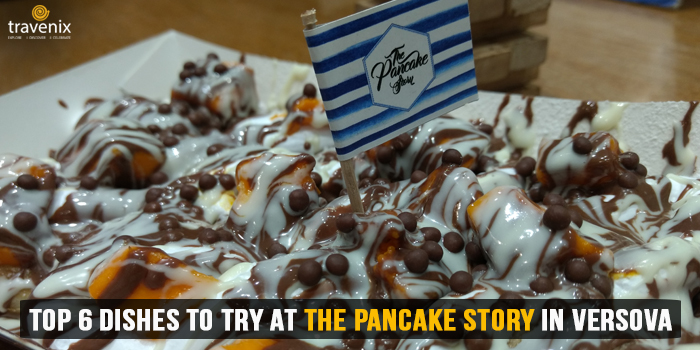 Top 6 Dishes To Try At The Pancake Story In Versova
Tucked away in a neat lane in Versova near the Metro station lies one of the latest outlets of The Pancake Story. A cozy outdoor seating area welcomes you into the shop where you will get engulfed in the flurry of scents of freshly baked waffles and pancakes.
The Story Of The Pancake Story
This place has an upbeat vibe with cool and comfy seating arrangements that make it a great place to hang out with your friends, be it during the day or night. Peppy music is played throughout the day and they also have Jenga blocks to give you a fun time with your friends! Let's check out this amazing place in Versova and what unique dishes they've to offer!
1. Signature Nutties Crepe
If you love sweet crepes, you'll go nuts for this one. The crepe is freshly made and is then filled with loads of chocolate sauce. It is even topped with two types of chocolate sauces. It is then topped with nutties and a scoop of ice cream! The nutties add to the crunch element while the ice cream gives it the cool twist. An extremely delightful combo for chocolate lovers!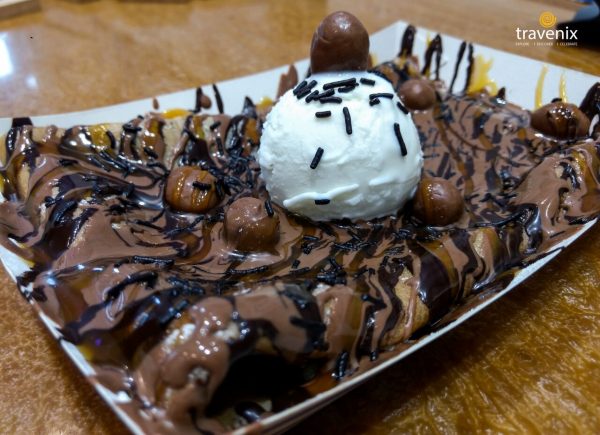 2. Nutella Waffle
Nutella lovers will go all gaga over this dish. The waffles are freshly made and are topped with not just a generous serving of Nutella but are overloaded with it! The soft and spongy waffles go perfectly with the Nutella's chocolaty and sweet flavor. If you're in the mood for Nutella, this is the dish you should go for.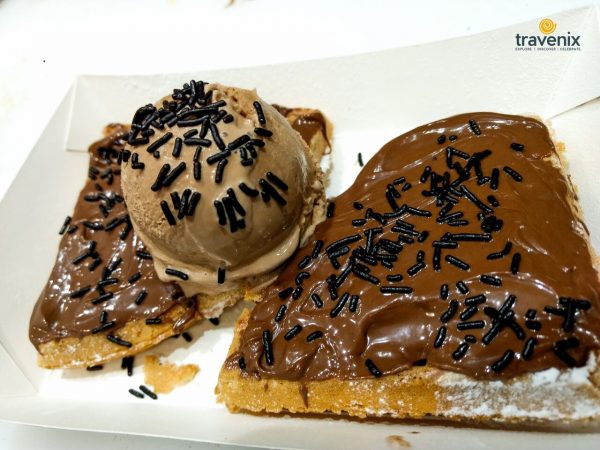 3. Speckled Berries Waffle
This waffle is freshly baked and is then topped with berry compote. The berry compote gives tiny bursts of flavor with every bite. Moreover, loads of cream cheese is loaded on the waffle before finally topping it all off with white chocolate drizzles. The sweet flavor of chocolate and berry compote along with cream cheese combine to give you an outworldly experience.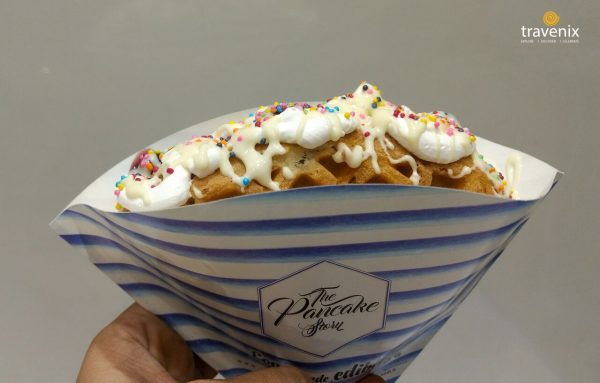 4. Mango Magic Pancake
It MANGO season and The Pancake Story has whipped out its very own mango-special dish. One of the best summer desserts in Mumbai, this pancake is indeed magical. You're served tiny circular pancakes that loads of fresh mango pieces on them! White chocolate sauce is then poured generously on them before topping off with whipped cream and white chocolate chips. This dish is definitely one which you must not miss when visiting here.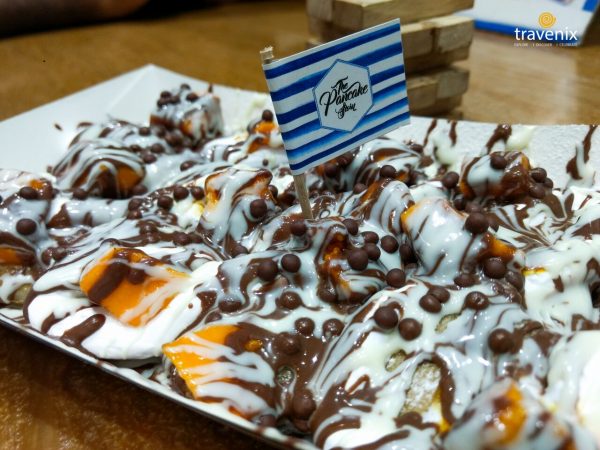 5. Chocolate Bomb
This dish will cause a chocolate explosion in your mouth. A layer of waffle nachos is topped with bananas on which dark chocolate and milk chocolate sauces are poured generously. Similarly, another such layer is made on top of the first one. For toppings, a scoop of ice cream is placed and brownie chunks are scattered on the top along with sprinkles. A truly chocolaty delight, this dish makes you crave for more of it. The best way to have it is to combine all the elements in each bite; it is heavenly.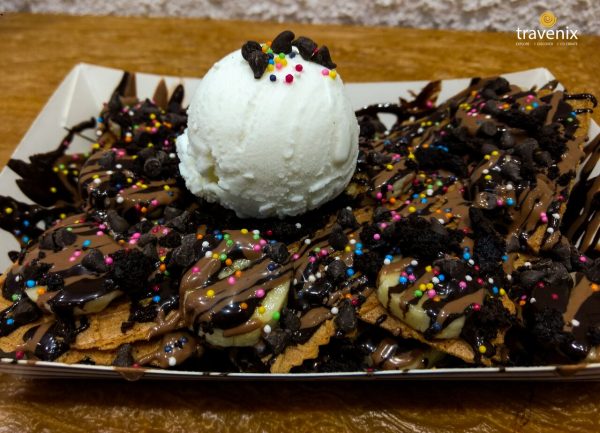 6. Snickers Shake
The perfect cooler for summer, this shake is a great accompaniment to all the dishes that are served here. Snickers chocolate is mixed with milk and chocolate to give you the true hazelnut flavor with small chunks of the chocolate to chew with the shake. It is served in a cute glass bottle that you can take home with you!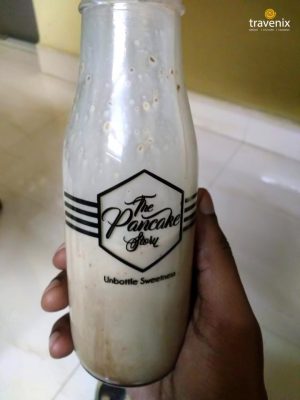 Have you visited The Pancake Story in Versova before? If so, do let us know your favorite dishes and experience in the comments section below. If you haven't, go there the next time you're planning to go out for some desserts!
The Pancake Story, Versova is located at Shop No 8, Fantasy CHS, Aram Nagar Part 1, Aram Nagar, Versova, Andheri West, Mumbai, Maharashtra 400047
Latest posts by Vibha Sharma
(see all)