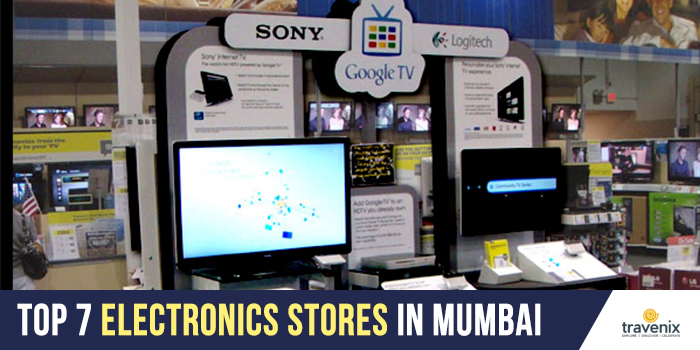 Top 7 Electronics Stores In Mumbai
Electronics started out as modes of assisting humans in doing work and later on as instruments for entertainment. However, in the past few years, the value of these devices has increased so much that they have become an integral part of our lives today. It is extremely rare, if not impossible, to find someone who's living without electronics in today's world.
The Power Of Electrons
Electronics have proliferated so much today that we can find some huge stores that sell them in every major city across the world. Mumbai too has some great places where you can purchase your favorite electronics. Let us go around the city and find them!
1. EZone
EZone is the one-stop-shop for all your electronics needs. With stores spread out all across the city, you can be assured that an EZone store will always be at a stone's throw distance from you. Whether you're looking for televisions, air conditioners or even mobiles, they have it all. Moreover, you can shop online on their website and get the products delivered at your doorstep!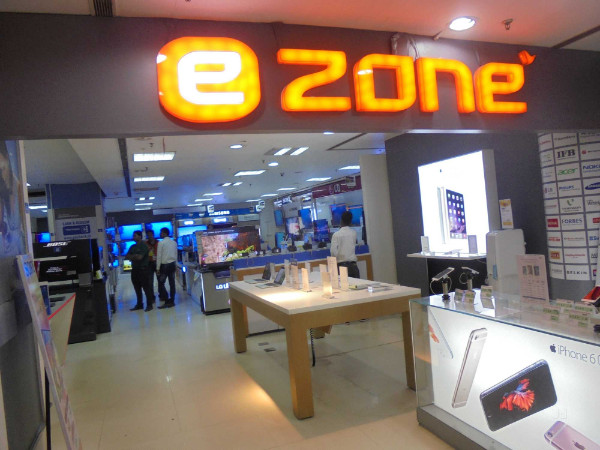 Where: Powai, Ghatkopar, Thane, Kurla, Matunga, Vikhroli, Grant Road, Malad
2. Croma
Probably the most well-known electronics store chain in India, Croma has multiple branches in Mumbai too. From computing to entertainment and hygiene, they have everything that you need for your electronic needs. The best part about this chain is that they have both online shopping as well as mobile shopping options apart from in-store shopping.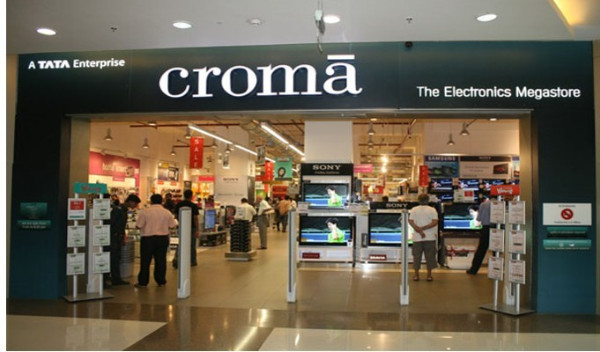 Where: Bhandup, Ghatkopar, Thane, Bandra, Andheri, Goregaon, Kurla, Kandivali, Sion, Malad, Juhu, Lower Parel, Fort, Prabhadevi
3. Vijay Sales
Yet another popular chain of electronics stores in India, Vijay Sales has many branches in the city. It started out as a small TV showroom in Mahim in 1967 and is today dealing in laptops, televisions, printers, appliances, mobiles and what not! You name it and they have it.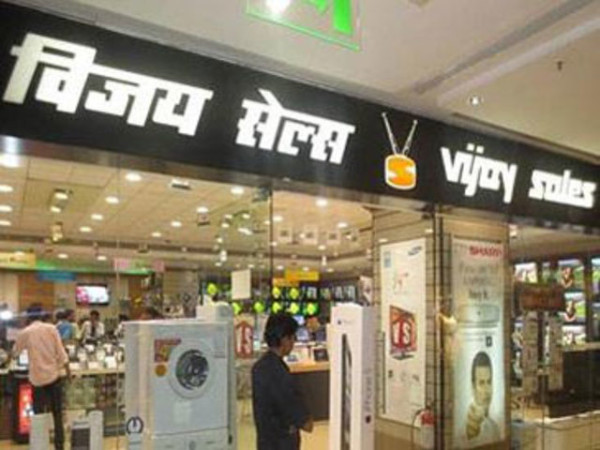 Where: Goregaon, Thane, Mahim, Ghatkopar, Chembur, Prabhadevi, Santacruz, Andheri, Mira Road, Borivali, Sion, Khar, Bhandup
4. Kohinoor Televideo
This place deals in air conditioners, mobile phones, DTH TV broadcast services, CCTV cameras and more. Whether your requirement is for home use or for commercial purposes, they have something that will always suit your requirements. If you're looking for Hi-Fi music systems too, they have some great options for you.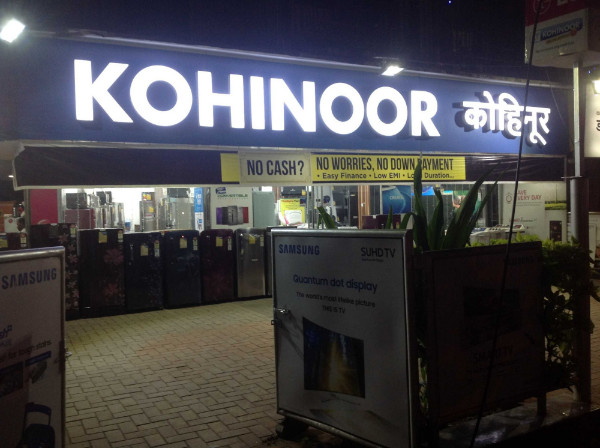 Where: Dadar, Thane, Chembur
5. Reliance Digital
Reliance Digital is well-known for its vast electronics collections in its stores that are spread out across more than 100 cities in India. Mumbai has many branches of this chain and you can find some great deals on televisions, smartphones, ACs and other items here. They also have an online store where you can purchase your favorite electronic goods with the click of a button.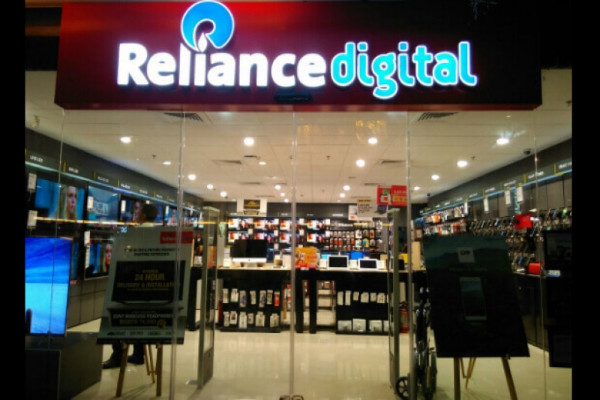 Where: Mulund, Ghatkopar, Kurla, Thane, Mira Road, Lower Parel, Dadar, Fort, Grant Road, Charni Road and more.
6. Snehanjali Electronics
This store started off in 2005 and since then it has provided high-quality electronic products to thousands of customers. From mobile phones to ACs, they have a wide range of brands in their state-of-the-art showroom in Mumbai. If you're looking for a reliable place to buy your electronics, it is this one.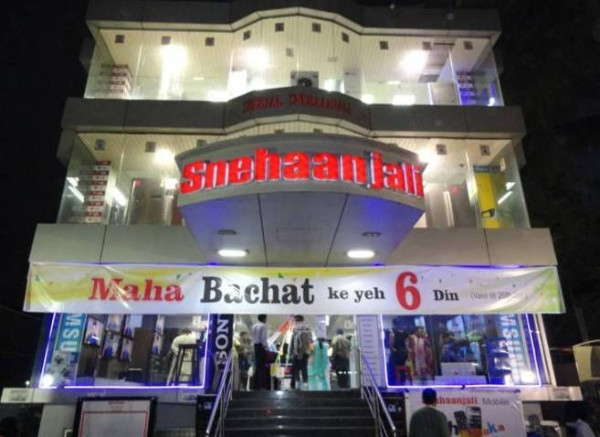 Where: Thane, Kandivali
7. Nandi Electronics
This store may not be that fancy looking on the outside but with more than 27 years of experience in the field of electronics retail, they have set themselves up as a formidable force in Mumbai's electronics stores scene. From televisions to laptops and microwave ovens, you can find it all right here!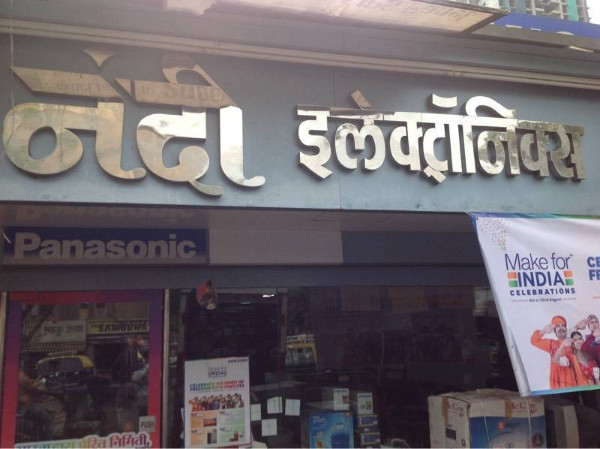 Where: 9.10, Modi Chawl, Ambewadi, P.T. Road, Kalachowki, Cotton Green, Mumbai, Maharashtra 400033
If you've purchased your household or commercial electronics from any of the above stores, do let us know your experiences in the comments below. If you are new to the city and are looking for a great place to buy electronic goods, you can check out any of the above-mentioned stores; we assure you that you will not be disappointed. Do check out our best home decor stores in Mumbai too when setting up your home.
Image Credits: India Retailing, Just Dial, The Economic Times, Lemme search, 
Latest posts by Vibha Sharma
(see all)