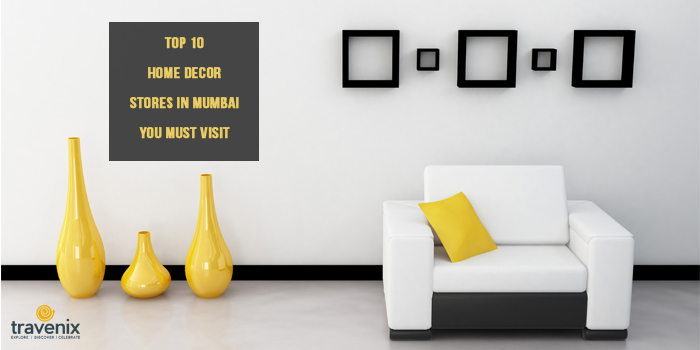 Top 10 Home Decor Stores in Mumbai You Must Visit
While finding a home in Mumbai is an arduous task, it takes even more energy if you want your home to be finished with smart décor and interesting artifacts. Living spaces are just reflections of our own unique style, so make sure your home stands out.
Home Is Where The Art Is
A neat abode that captures attention because of its minimal décor, or a grand setting which makes you feel like royalty yourself — whatever it is that you want, finding the right furnishings, colors and patterns is integral to pulling off the whole look. The sheer variety available may seem overwhelming at first; so we've listed down the best home décor stores in Mumbai to begin your search.
1) Sarita Handa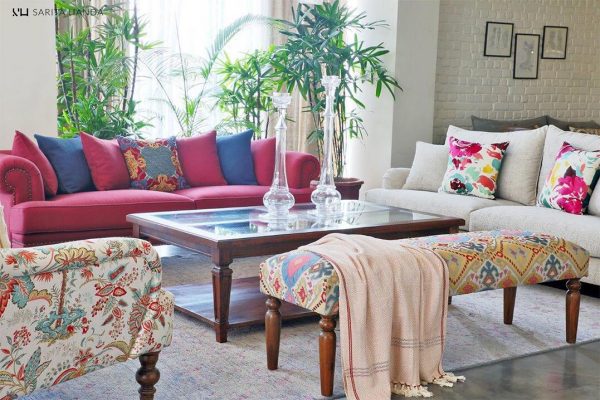 At Sarita Handa's home décor studio, you can find an eclectic mix of fabrics that you can get creative with. From drapes,upholstery and furniture to decorative accessories,rugs,bath range, and beddings; you can put their diverse range of fabrics to many uses. At this studio, every item is treated like a piece of art — the designs and colors draw inspiration from the textiles used in 18th century France, but they have been fused with modern designs to appeal to the urban crowd.
Where: SaritaHanda , 36, Ground Floor, Laxmi Woolen Mill Estate, Shakti Mill Lane, Off Dr. E. Moses Road, Mahalaxmi
2) The White Window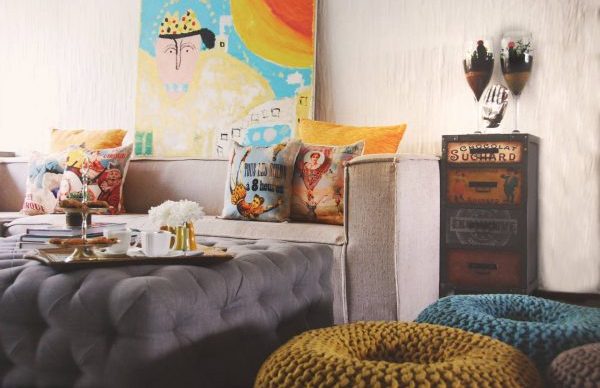 Actress turned interior designer Twinkle Khanna's home décor and lifestyle venture, The White Window has created waves in Mumbai for its chic collection. While sofa sets, beds, tables, curtains, linen and home accessories in general are the highlight of the store, you can also find some trendy glassware, paintings, coffee mugs, beachwear, flip flops and lot of other unique home decor.
Where: 330, Palatial Building, Ground Floor, 21st Ambedkar Road, Bandra
3) Good Earth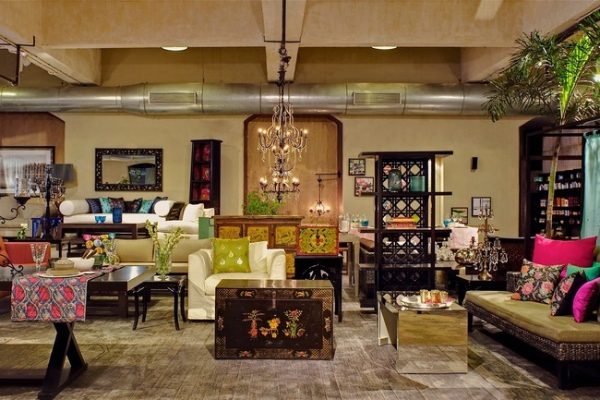 A well-known brand in luxury retail, Good Earth prides itself in promoting Indian heritage through its designs. Be it their intricately carved lanterns, fanciful bath towels, delicate crockery or floral wall covers, you can see a little bit of Indian-ness in all of it. Good Earth is one of the best luxury furniture stores in Mumbai, so its price tags are heavy. Their products are only for those who do not mind splurging on making sure their home looks classy.
Where: Juhu, Colaba, Lower Parel
4) Anemos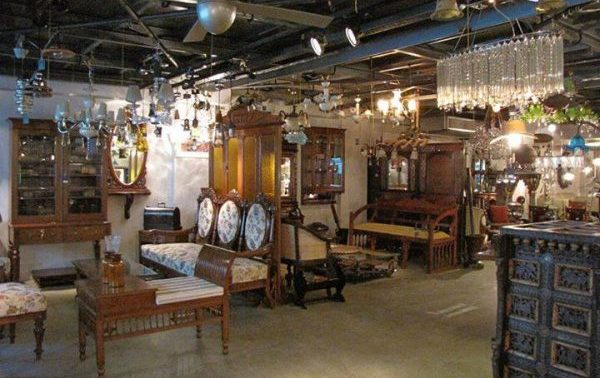 Anemos is for those who admire rare artifacts and antique décor. From furniture that is reminiscent of the old times to quirky lamps, from cascading chandeliers to unique wall clocks, from distinctive ceiling fansto accessories to jazz up your room; they have it all. To add to the old world charm, they also have an exquisite range of gramophones, jukeboxes and brass lamps.
Where: Krishna House, Block No. 11, Ground Floor, Raghuvanshi Mills Compound, Senapati Bapat Marg
5) Cocoon Fine Rugs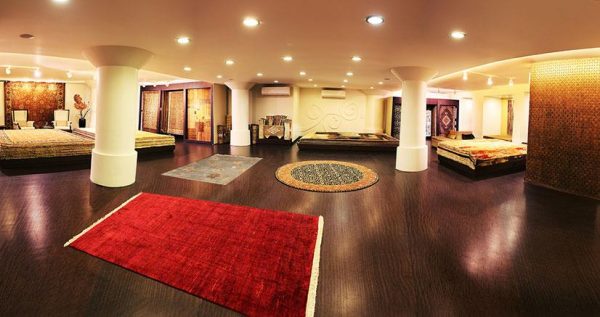 Focusing only on rugs, Cocoon Fine Rugs offers a signature range of fine oriental rugs and contemporary carpets that can instantly enhance your room's look. Modern, transitional, classic or tribal — you can pick from a wide range of designs to suit your room's theme. If you can't find something that matches your needs, let them know; they will be happy to customize designs for you.
Where: A – Block Basement, Shiv Sagar Estate, Dr. A. B. Road, Worli
6) Tresorie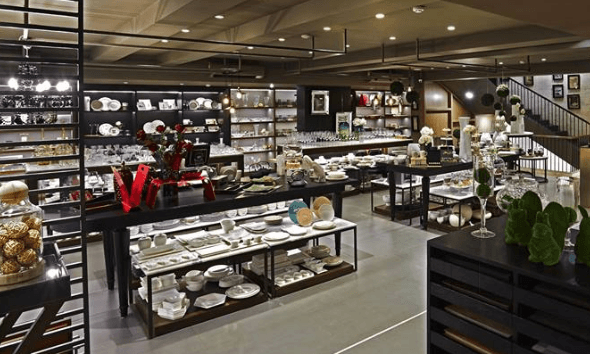 Tresorie's five storeyed studio brings you the best of art and culture from across the world. They have an extensive range of products — bath and bed linen, candles, rugs, artifacts and so much more. From traditional geometric designs to your classic floral prints, you'll find everything you can think of, all under one roof.
Where: 60A, Linking Road, Near Arya Samaj, Santacruz (W)
7) The Bombay Store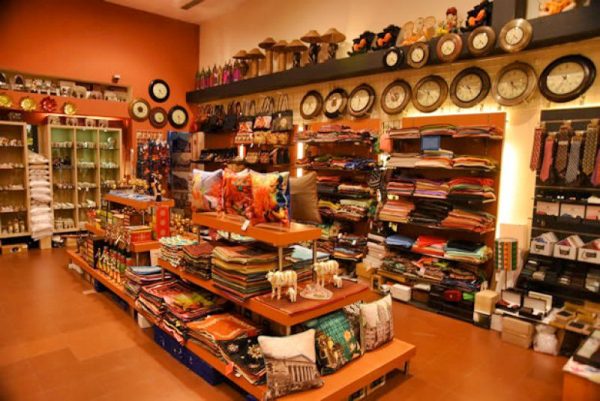 The 100-year old Bombay Store is your go-to destination to find the best handicrafts in India.Their eclectic mix of traditional and contemporary handicraft items includes artifacts, bedroom furnishings, home décor, accessories, tableware, fashion accessories — basically everything you need while decorating your home. They also do custom designs, so you can put on the designer's hat and take the lead to make sure your room turns out exactly the way you want it to be.
Where: Fort, Lower Parel
8) Viya Home
Blurring the line between furniture and art, Viya Home is known for its bold designs that can add drama to your room. Find a spectacular gold wall scone for a plain wall or create an art corner in your room with their fancy console tables — their range of products is for those who like things larger than life. To add a regal touch to your home, their modern Indian cocktail tables and hanging lamps are perfect.
Where: No 1/31, Floor 2, Kamal Mansion, Arthur Bunder Road, Colaba
9) Contemporary Arts and Crafts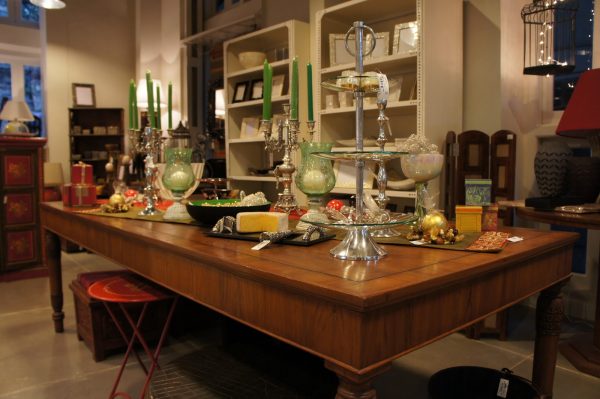 Showcasing the best of Indian craftsmanship, Contemporary Arts and Crafts is a treasure trove for those who love to decorate their home with unique crafts. You don't need to travel to remote places to find the best of art from across the country; they have studio pottery from Auroville, glassware from Moradabad and ceramic dinnerware from Aligarh along with brightly colored recycled moorah's and stools, traditional Ikat bedcovers and Dokrah pieces, from Orissa among other things.
Where: 210, Taj building, D N Road, Fort, Mumbai
10) The Peacock Life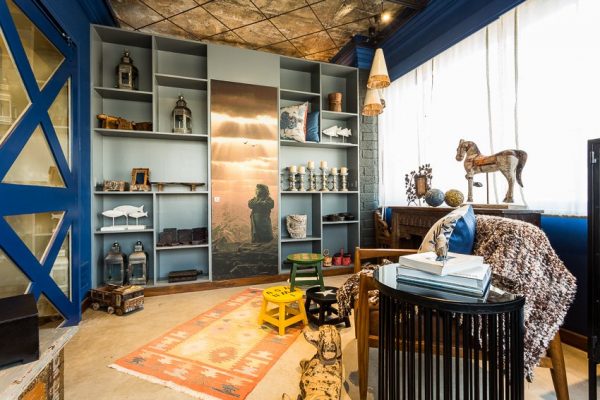 The Peacock Life symbolizes vibrancy and an earthly charm, which shows in their trendy and playful designs. From wonderful light fixes and playful accessories to colorful wall hangings, you'll find a range of unique items that can spruce up your home.Their range of designs give a modern twist to traditional Indian designs, and are environment friendly.
Where: 31N, New Link Road, Laxmi Industrial Estate, Andheri West
Decorating your home may be a long and time-consuming process, but we assure you, the end result will be supremely satisfying. If we have missed out on your favorite home décor studio in Mumbai in this list, do let us know about it in the comments section below!
Image Credits: Sarita Handa, The White Window, Happy Trips, Anemos,Artiser, The Peacock Life, Viya Home, Bombay Jules, Trip Savvy, Just Dial, schaffenkomfort
Latest posts by Vibha Sharma
(see all)