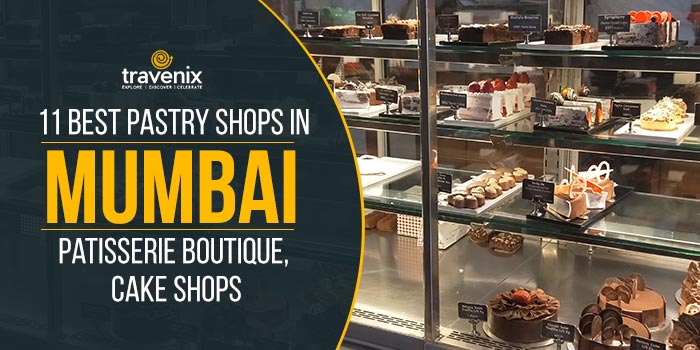 11 Finest Pastry Shops in Mumbai To Satisfy Your Cravings
Have you ever given a thought of how dull the world would be without pastries and cakes? There would be no cakes to celebrate Birthdays, Christmas or New Year! Can you imagine how incomplete a celebration would be without a cake? Or any special date or anniversary celebration without gorgeous pastries?
Something very difficult to imagine, right? But, you don't always need a reason to indulge into some tempting pastries and cakes, a craving is just enough to devour yourself into those sinful sugary treats.
Finest Patisseries  in Mumbai To Satisfy Your Sweet-Tooth
We have curated a list of best Patisseries in Mumbai to help you satisfy your cravings for some mouth-watering pastries and cakes. From some scrumptious cheesecake, chocolaty brownies or soft Red Velvet Cakes, these Patisseries have a lot more to offer. 
1. Le 15 Patisserie
There can be no other better in Mumbai place than Le 15 Patisserie to satisfy the cravings for some scrumptious pastries and cakes. The colourful and lovely little creations of Le 15 Patisserie will not just melt in your mouth but also melt your heart to brighten your mood. The elaborate menu will make it difficult to pick a few items from it. An assorted variety of cupcakes, tarts, macaroons, eclairs and cakes makes Le 15 Patisserie nothing short of a patisserie heaven.
The small cozy room with comfortable ambience makes Le 15 Patisserie an ideal place to enjoy some 'Me Time'. The Lemon Raspberry Cupcake, Red Velvet Cupcake, and Oreo Cupcake are the heroes of Le 15 Patisserie.
The other outlets of Le 15 Patisserie are in Parel East, Goregaon and Bandra.
Location:  Pavillion, Shop No. 18, Lansdowne House, MB Marg, Near Apollo Hotel, Opposite Lings, Colaba, Mumbai.
Timings: 9 AM to 11PM
Cost: Approximately ₹1200 for two people.
Travenix Ratings: 4.8/5
2. Country of Origin
It's places like Country of Origin that can satisfy your ultimate sugar-cravings. Ease your eyes with the spectacular range of cakes and pastries, that consists of lip-smacking brownies, cookies, muffins, eclairs, pies, cheesecake and much more.
The smell of freshly baked sugary treats and the beautiful decorations on them would compel anyone to indulge into these sinful pastries and cakes. Dessert Jars is the signature items of Country of Origin and it is worth every penny. Red Velvet, Eclairs, Lava Cake and brownies are some of the highly recommended items of Country of Origin.
Country of Origin's outlet can also be found in Bandra and Juhu.
Location: 69A, Maneesha Building, Opp. Urvashi Bldg. Petit Hall, Nepean Sea Road, Mumbai.
Timings: 10AM to 10PM.
Cost: Approximately ₹700 for two people.
Travenix Ratings: 4.5/5
3. La Folie Patisserie
This place has etched a name for itself in the world of patisseries in Mumbai. With an exquisite variety of pastries and cakes, one is spoilt for choice. Indulge in the little yet tempting desserts that can bring a smile to your face with just one bite. Enjoy the wide variety of beverages to complement your sugary creations.
The ambience of this quaint little Patisserie along with delicious creations will make you visit this place once again. Rocher Caramel, Caramel Fleur de Sel and Hot Chocolate are some of the popular items in La Folie Patisserie. Macaroons are the stars of La Folie Patisserie. If you are a Macaroon lover, then this place is perfect for you.
Location: No. 16, Commerce House, Rope Walk Lane Next to Trishna Restaurant, Kala Ghoda, Fort, Mumbai.
Timings: 9AM to 11 PM.
Cost: Approximately ₹800 for two people.
Travenix Ratings: 4.3/5
4. Poetry By Love and Cheesecake
As impressive as the name of the cafe, the artistic skills of the chefs here will mesmerize you, after you taste their scrumptious selection of pastries and cakes. The menu offers a wide variety of cheesecakes, waffles, doughnuts, tarts and brownies to choose from. In addition to patisseries, breakfast and snack items are also available to satisfy your appetite.
The quaint ambience and delicious food will make you visit Poetry By Love and Cheesecake again. Spend a lazy afternoon with some amazing cheesecakes and good friends, and I assure you that won't regret it. Red Velvet Cheesecake, Mango Cheesecake, Brownie Baked Cheesecake, Watermelon and Basil Tea and Oreo Cheesecake are some of the popular items of Poetry By Love and Cheesecake.
The other outlets of Poetry By Love and Cheesecake are in Lower Parel and Fort Mumbai.
Location:  Shop 6, Ground Floor, Pali Darshan, 33rd Road, Opposite Mini Punjab, Bandra West, Mumbai.
Timings: 8AM to 12AM.
Cost:  Approximately ₹800 for two people.
Travenix Ratings: 4.0/5
5. Love Sugar & Dough
The succulent pastries and cakes from  Love Sugar & Dough have a remarkable taste that will remain on your taste buds for a while. The attractive cakes and pastries will tempt you to have just one more bite of those delicious devils. Those with a sweet tooth will be delighted to find such a wide variety of pastries and cakes at such affordable prices.
The small patisseries have a seating capacity of a maximum of ten people. Red Velvet Cheesecake,Choco Lava Cake, Rainbow Pastry and Tiramisu from Love Sugar & Dough are highly recommended. 
There are many outlets of Love Sugar & Dough across Mumbai in Khar, Andheri West, Mumbai Central, Chembur and Vashi.
Location: Shop no 7 , Rupali Cooperative Housing Society, Near Jharna Restaurant, Evershine Nagar, Malad West, Mumbai.
Timings: 10:30AM to 12AM.
Cost: Approximately ₹500 for two people.
Travenix Ratings: 3.8/5
6. Daniel Patisserie at Jim-Me's Kitchen
Another gem located in Bandra that won't disappoint pastry and cake lovers. An interesting assortments of pastries, cookies, cupcakes, cheesecakes, biscuits, cakes and macaroons will surely impress you. These wonderful creations will mesmerise you and hook you onto them.
Japanese Cheesecake and Cake Pops are some of the specialties of Daniel Patissier. A visit to Daniel Patissier is incomplete without having a bite of their luscious macaroons.
Another outlet of Daniel Patissier is located at Andheri.
Location: Jim-me's Kitchen, 12B St. Peter Road, off Hill Road, Bandra West, Mumbai.
Timings: 11AM to 11PM.
Cost: Approximately ₹400 for two people.
Travenix Ratings: 3.6 /5
7. The Rolling Pin
This quaint little adorable cafe has something for everyone to satisfy their sweet cravings. The freshly baked pastries and cakes will be a delightful experience for your taste buds. In addition to pastries and cakes, you can find a wide variety of sizzlers, pizzas and wraps if you are yearning for a light meal.
The delectable pastries and cakes, cosy ambience and minimalistic interiors with the aroma of freshly baked goodies tantalizes your senses. Sizzling Brownie Platter, Chocolate Fondue, Nutella Cookie Pan and Exotic Tea are some of the items that you must indulge in when you visit The Rolling Pin.
For all the The Rolling Pin addicts, you can find an outlet in Chennai.
Location: 12, Janta Industrial Estate, Tulsi Pipe Rd, opposite Phoenix, Lower, Parel, Mumbai.
Timings: 11AM to 12AM.
Cost: Approximately ₹800 for two people.
Travenix Ratings: 3.4/5
8. Yazdani Bakery
Located in the heart of cosmopolitan Mumbai, Yazdani Bakery has been serving some delectable baked goods to the people of Mumbai for over three generations. Once you step into the Yazdani Bakery you are transported to a bygone era of Bombay. This place boasts of the age-old traditional baking techniques that makes it a special place.
It is renowned for its Iranian delicacies like the bun maska and Irani chai. Enjoy a cup of Iranian tea with some modest tea cakes and biscuits, which are perfect pair with the tea. A visit to the Yazdani Bakery is incomplete without tasting the Apple Pie.
Location:  Kandewadi, Charni Road East, Ambewadi, Girgaon, Mumbai.
Timings: 7AM to 7PM.
Cost: Approximately ₹200 for two people.
Travenix Ratings: 3.1/5
9. Candies
The Portuguese style villa and beautifully decorated interiors will instantly catch your attention. This is one of the few places in Mumbai that will never disappoint you with any of their dishes. The luxurious menu with an ample of variety of pastries and cakes is like a dreamland for foodies.
In addition to the cakes and pastries; the light meals, snacks and beverages from across the globe are equally delicious. Choco Lava, Chocolate Mousse, Marble Cheesecake and Cinnamon Tea Cake are some of the highly recommended items from Candies.
Location:  5AA Pali Hill, Next to Learners Academy School, Bandra West, Mumbai.
Timings: 8:30AM to 10:30AM from Tuesday to Sunday. Closed on Mondays.
Cost: Approximately ₹700 for two people.
Travenix Ratings: 2.9/5
10. The Patisserie Lab
Another new addition to the list of Patisseries in Mumbai slowly winning the hearts of the people is The Patisserie Lab. The well-curated menu is categorised into cheesecakes, cakes, brownies, mousse cups and cupcakes. The soft and creamy pastries and cakes are delightful and can easily make you indulge in some more of the sugary treats. The beautiful decorations on the cakes and the succulent taste makes The Patisserie Lab one of the most addictive places to visit in the city.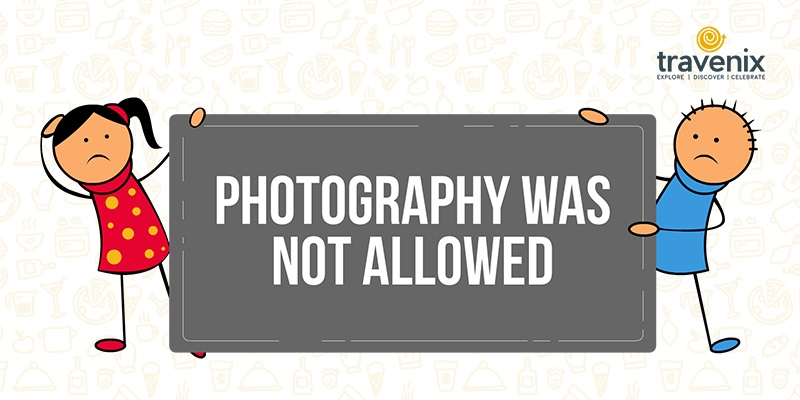 This place is well-known for its creative patisserie and the customizable options available make it a very distinct place to visit. Dutch Truffle Cake, Kitkat Cake and Black Current Cake and Red Velvet Cake are some of the very successful items of The Patisserie Lab.
Location:  Ground Floor, 324/2587, Motilal Nagar II Opposite Goregaon Central Mall, Goregaon (W), Mumbai.
Timings: 12PM to 12AM.
Cost: Approximately ₹500 for two people.
Travenix Ratings: 2.6 /5
11. Theobroma
This cafe rules the hearts of sweet-toothed people who visited this place even once. The energetic vibe of the place and the delicious pastries and cakes please the eyes as well as the taste buds. The lavish menu options make you spoilt for choice. The assorted varieties of cakes, pastries, brownies, cookies, tarts, pies, mousse, macaroons, croissants available here are staggering. Light meals that complement the beverages are also available.
There is also a wide variety of eggless desserts that are equally delicious as their non-vegetarian counterparts.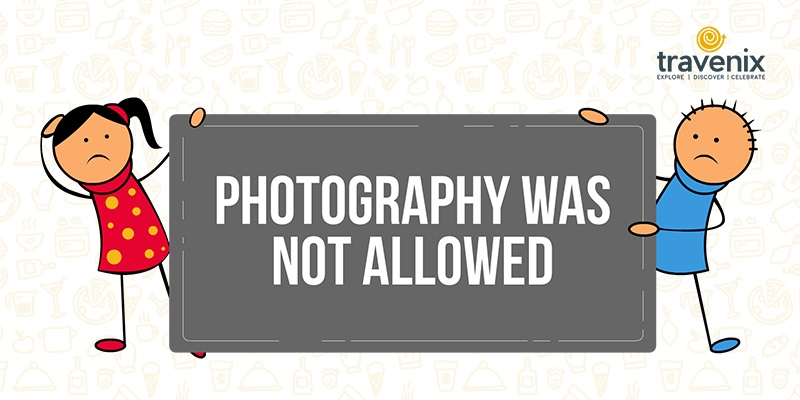 Brownie, Millionaire Brownie, Blueberry Cheesecake, Red Velvet Pastry and the colourful macaroons are some of the hot-selling items of Theobroma.
There are many outlets of Theobroma across Mumbai in Colaba, Fort, Pedder Road, Prabhadevi, Lower Parel, Kings Circle, Bandra Kurla Complex, Chembur, Ghatkopar, Powai, Andheri East, Goregaon, Malad, Thane and Vashi.
Location:  29, Ground Link Square Mall, Off Linking Road, 30, 33rd Rd, Near KFC, Bandra West, Mumbai.
Timings: 8AM to 12AM.
Cost: Approximately ₹600 for two people.
Travenix Ratings: 2.3/5
CONCLUSION
There is something so special about patisseries; they never fail to brighten up your mood. Whether you love pastries and cakes or not, you cannot deny the charm of these sinful delicacies. Are you already drooling after reading about these gorgeous pastries and cakes? Then what are you waiting for? Walk into any of the above patisseries to relish each bite of the amazing goodies that they have to offer. I hope that this article will help you locate the best patisserie near you in Mumbai when you are craving for some delicious cakes and pastries.
If you know any other great places that serve some delectable pastries and cakes that has not been included in the above list, then do let us know by commenting below. Moreover, if you have visited any of the above places then please share with us your experience and feedback.
Latest posts by Fateha Firdaus Barbhuiya
(see all)