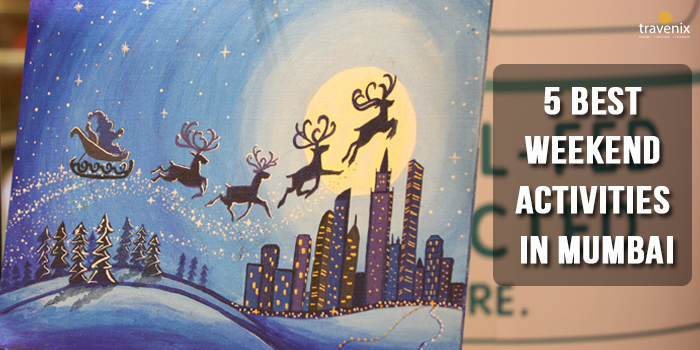 5 Best Weekend Activities In Mumbai
You've slogged it out for a long week, and are looking forward to doing something fun on the weekend. So, what are some things you can do in Mumbai over a weekend? There's plenty! We've listed down some weekend activities in Mumbai to help you fix a fun weekend plan.
Things To Do In Mumbai On Weekends
Clubbing and bar hopping are already popular choices for weekend plans for a lot of people. So, we've decided to skip those on our list and explore the other weekend activities you can opt for. Here is what you can do to make your weekends in Mumbai more interesting:
1. Join A Paint Party
Join a weekend painting party in Mumbai and let your creativity run wild as you paint bold strokes to create your own masterpiece. Conducted in popular cafes and pubs  on weekends, these paint parties don't require you to have any prior painting experience. Over some food and drinks, you can try your hand at knife painting, oil painting and other art forms. Paint, mingle, and munch — it's a formula to make your weekend a lot more stimulating.
We joined artist Kamalrukh Gotla for her Christmas Paint Party at CR2, Inox, Nariman Point last month and it was a blast of fun and colors! Here is a sneak peek into her painting party:
2. Go For A Trek
Want to get away from the hustle and bustle of the city? Feed the adventure junkie in you with some trekking. Mumbai is surrounded by some beautiful hill stations that can offer a quick escapade for you. Put on your trekking shoes and get set to conquer some peaks and fort around Mumbai. Rajmachi, Prabalmachi, Karnala, Garbett Point, Sandhan Valley, Harishchandragad are some of the popular trekking spots near Mumbai.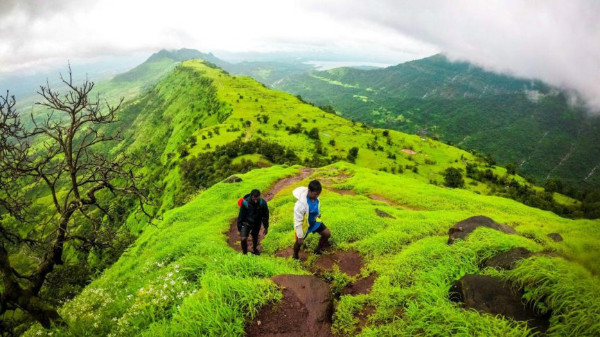 On most weekends, there are multiple tour operators who organize a weekend trek to these places. If you're confident of your own trekking skills, you could even go there on your own.
3. Delve Into Poetry
From spoken word performances to simplistic haikus, poetry clubs in Mumbai welcomes anyone who loves poems. Whether you're a beginner or an avid poetry lover, everyone is taken in with open arms. On weekends, these poetry clubs organize meetups and events to keep the community of poetry-lovers engaged.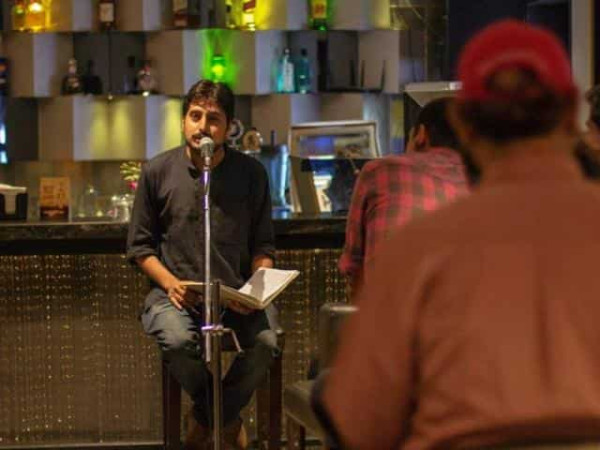 4. Take A Pottery Class
If the prospect of turning the wheel and getting your hands dirty excites you, enroll yourself in a pottery class to get yourself a new hobby. It could even be an unconventional choice of a date for couples who want to try something new. You get to learn a new skill and take back the fruit of your labor — all the pretty clay and ceramic ware that you make in the class.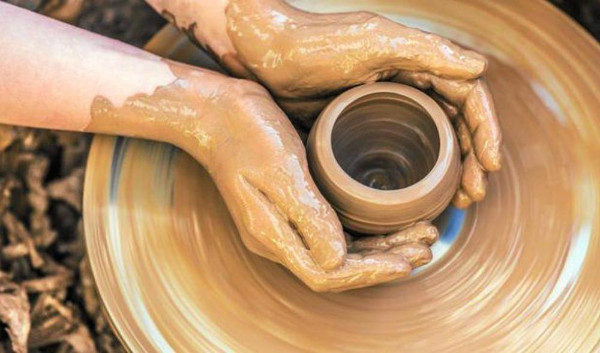 For those who are interested in delving deeper into the subject, can also opt for month-long courses. Find your pick in our article on the best pottery classes in Mumbai.
5. Watch A Play
Home to Bollywood, India's biggest film industry, Mumbai has an old connection with movies and plays. It's home to some of the finest actors, writers, and directors in the country. Explore the art of good story-telling and immerse yourself in stories by watching a play in Mumbai.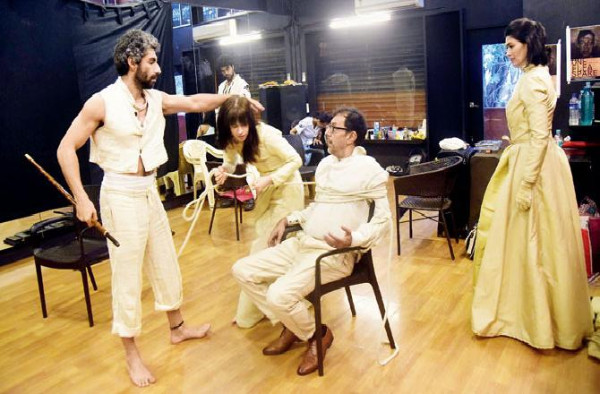 From Juhu's Prithvi Theatre to Nariman Point's NCPA and Bandra's Bal Gandharva Rang Mandir, there are a lot of theatres in Mumbai who regularly host plays in English, Hindi, Marathi, and Gujarati.
With so much happening around the city, you can never really have a dull weekend. Which are some of the other fun activities that you can do in Mumbai on a weekend? Please share with us your views in the comments section below.
Image Credits:
Latest posts by Vibha Sharma
(see all)