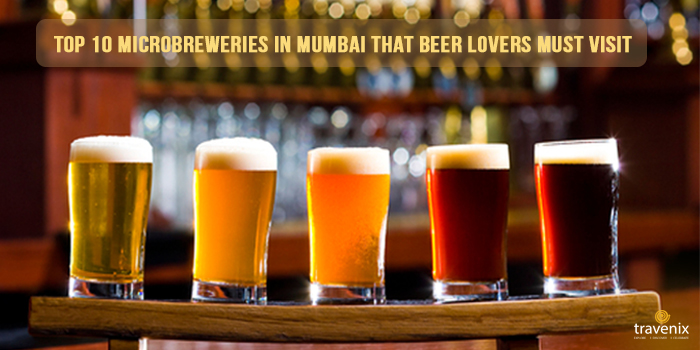 Top 10 Microbreweries In Mumbai That Beer Lovers Must Visit
Mumbai's dazzling nightlife is following the footsteps of Pune and Bangalore. It's good news for beer-lovers; there are a number of microbreweries cropping up in the city. You don't have to stick to going from Kingfisher to Bira; you can experiment with a whole lot of new flavors with craft beer.
Beer Craft Is The New Trend
For those who are unfamiliar with the buzz around it, we've got a quick cheat sheet for you. Craft beer is actually a beer brewed by small, traditional, independent breweries. While it is commonly thought that craft beer is stronger than your regular pint, it is a myth. It depends mainly on the brewery, but it mostly will have a more distinctive flavor. Now that you know what to expect, go and check out some of the best breweries in Mumbai.
1) The Barking Deer Brewpub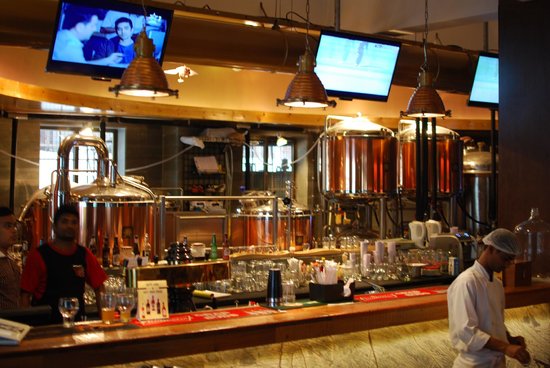 For beginners who are still going with the trial and error method, The Barking Deer is a great option. While the menu explicitly describes each of the varieties available at the brewery, you don't have to go with their word alone; you can actually taste their beer before you zero in on your favorite one. They also have a kickass menu full of amazing burgers and great finger food to accompany your brew.
Where: Mathuradas Mill Compound, Senapati Bapat Marg, Lower Parel
2) Toit Brewery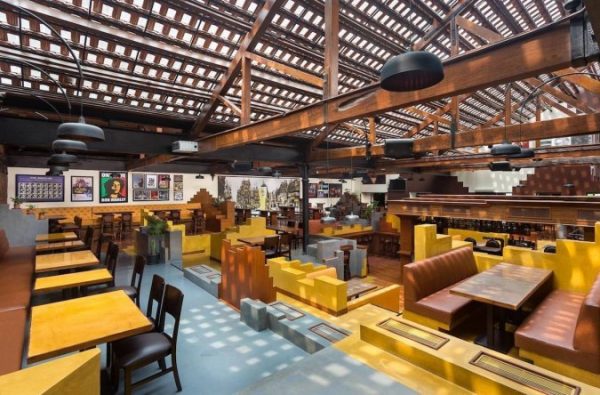 Toit Brewery has long been Bangalore's favorite; so it obviously created waves when it recently opened in Todi Mills. The best thing about Toit Brewery is that you can get a sample of six different types at the price of one, so it is a great place to give your tongue a taste of all the variety that's around. While the craft beers are the highlight, the brewery has a fun, easy-going vibe with its cozy interiors. And if you're lucky, you might also get to see some live performances.
Where: Mathuradas Mill Compound, Senapati Bapat Marg, Lower Parel
3) The White Owl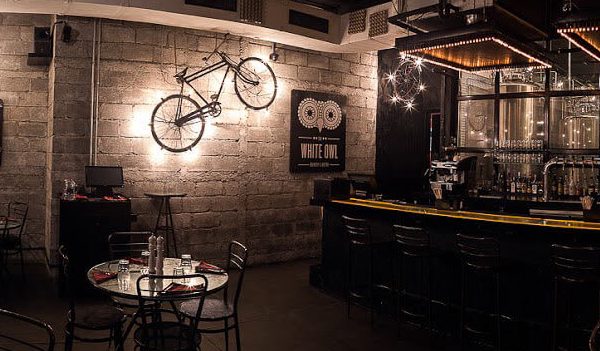 Located in a plush building that is otherwise filled with office spaces, The White Owl is one of the best pubs in Mumbai for office-goers to wash down a tiring day, and chill post office hours. The White Owl itself describes their brewery as being obsessed with handcrafted beers; so you can expect the best of quality here. While their Ace beer, Diablo beer, and Apple Ciders stand out among the drinks menu, you absolutely shouldn't miss out their unique dessert, the craft beer popsicle. We promise you won't be disappointed.
Where: Lobby, Tower 2 B, One Indiabulls Center, Senapati Bapat Marg, Lower Parel
4) Doolally Taproom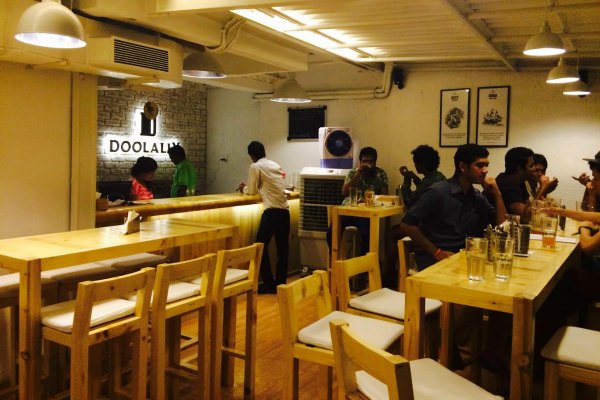 Known for its artisanal beers, Doolally Taproom's many breweries across the city provide a great space to have some fun with your friends too; they have a lot of board games up for grabs. All their beers are quite smooth, but be sure you know what you're ordering before you go for it or their strong, sour Apple Cider will leave you pucker-faced.
Where: Bandra, Kemp's Corner, Andheri, Khar
5) Gateway Taproom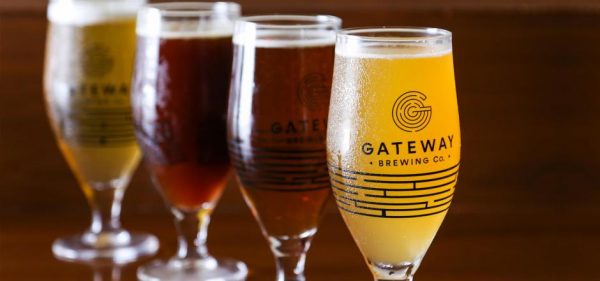 A cross between a microbrewery and a commercial beer brand, the Gateway Brewing Company is changing the way we perceive the brewery business. While their BKC outlet has a great ambience, you don't necessarily have to go there to try out their craft beers. From the upscale restaurants Olive Bistro and the Bombay Canteen to sprawling outlets of The Beer Cafes and many other places, you can get all their varieties there. Check out their collection during the Oktoberfest; you'll be stunned by the choices.
Where: Godrej BKC, Unit 3, Plot C – 68, G Block, Bandra Kurla Complex
6) BrewBot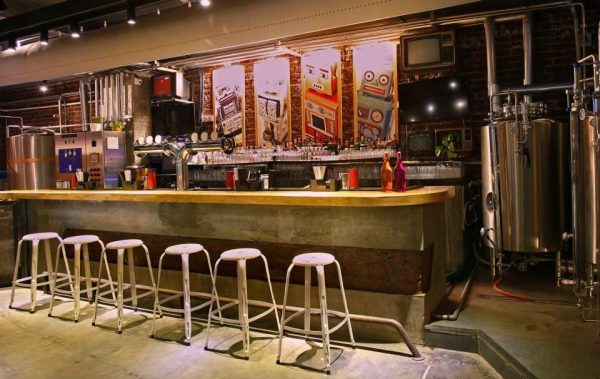 If you're looking for a pocket-friendly place to guzzle down some beer, head to BrewBot; their Happy Hour and the Sunday Brunch menu have some great options that won't be too heavy on your pocket. BrewBot's Draft Punk and Black Mamba are some interesting beers that we recommend if you like a strong punch; if you're looking for something smooth and light, try their Botwork orange or Skywalker.
Where: G 01 & 101, Morya Landmark 1, Off New Link Road, Veera Desai Area, Veera Desai Area
7) Independence Brewing Co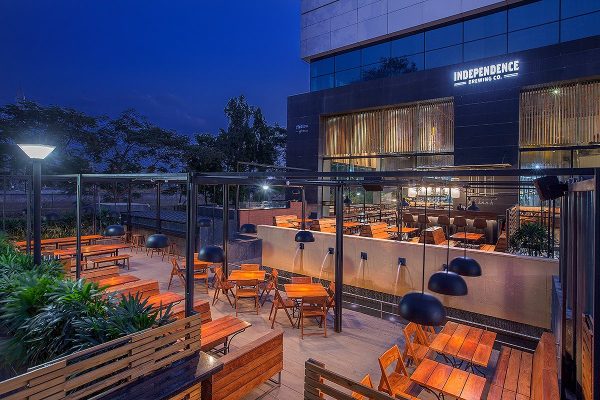 Independence Brewing Co's all-taster, Beer Flight gives you a sneak peek of all that's on offer. With just 45 ml for each type; it's a good one to start with. Whether you're a fan of the sweetish taste of Honey Blonde Ale or love a mean Belgian Wit, the craft beers are of top-notch quality here, so you're sure to enjoy all of them.
Where: B 41, Unit 001 & 101, Boolani Estate Owners Premises Co-Op Society, New Link Road, Opposite City Mall, Veera Desai Area
8) Kaitlyn's Beer Garden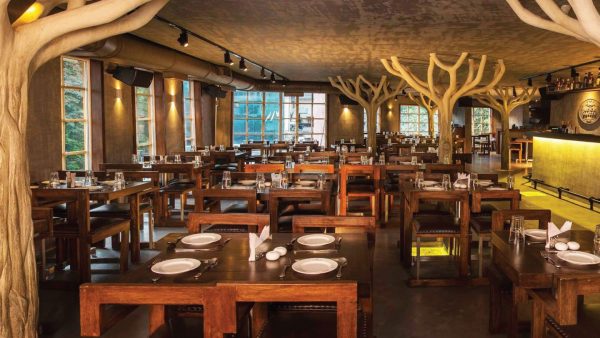 Though the name suggests that it's only a place for beer lovers, one look at their extensive drinks menu will make you reconsider your opinion. From the usual whiskeys, wines and liquors to fun beer shakes and some craft beers, their diverse menu is a heaven for those looking for good alcohol.
Where: No. 201, 202, Khan House, Hill Road, Above McDonald's, Bandra West
While we've listed down some of the places that brew beer, you can also find some of the best craft beers available at other restaurants too. Do let us know about your happy beer high and how you liked your craft beers, in the comments section below.
Image Credits: Zomato, Trip Advisor, The White Owl, The Daily Pao, Cityslicker, Le Quirk, Eye on South Florida
Latest posts by Vibha Sharma
(see all)