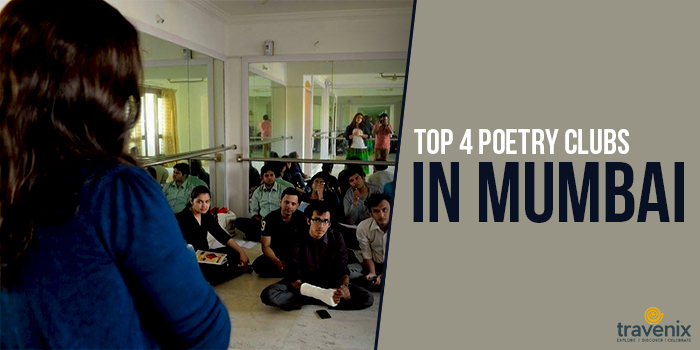 Top 4 Poetry Clubs In Mumbai
For long, poetry was regarded as a hobby that was extremely personal. While poets continue to hold emotions and expressions in their poems close to their heart, they are now bonding over their passion for poetry through various poetry clubs in Mumbai.
Poets' Society, Dead No More!
From spoken word performances to simplistic haikus, these poetry clubs welcome all sorts of poets with open arms. Whether you're only a beginner looking for some inspiration or an avid poetry lover, these clubs have a lot of events to keep you hooked. They are quite accepting too, so even if you're new to poetry, give it a shot there!
1. The Poetry Club
The Poetry Club is a platform that aims to inspire budding poets to share their talent and learn from others. It stays away from the usual path that most poetry clubs end up taking — hold competitions and grab more eyeballs. Trupthi Shetty and Ankita Shah, two poetry lovers, started this club to bring a sense of community within poets from different backgrounds, rather than pitting them against each other for a competition.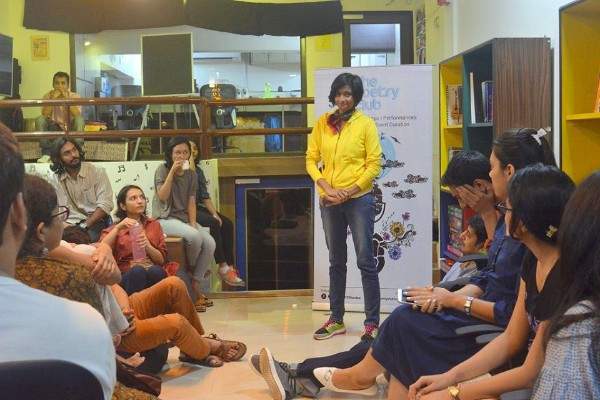 They believe that their platform is perfect for those poets who write but are always reluctant to share their poems and always feel like they need to improve. All their events are free, but there is only one condition for you to step in; you should bring along a poem that you've penned down. At the end of each session, you can get constructive feedback from others. There are no restrictions on language too; so you can bring the poems you have written in regional languages too. They conduct sessions regularly in association with various NGO's and colleges.
2. Words Tell Stories
Words Tell Stories has managed to gain a loyal audience base who religiously attend their open mic night every month, which is usually held at The Barking Deer. It was started by author Rochello D'silva when he began to get interested in spoken word poetry. Their gatherings feature performances from local as well as international artists.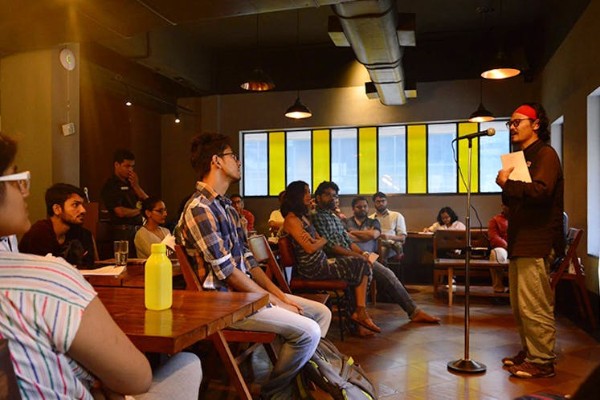 In their previous editions, Indian rapper MC Kaur and African songwriter Kafayat Quadri had taken the lead and let the poet inside them out. While their monthly gatherings are mostly for entertainment, they also hold workshops regularly for budding poets across the city. If you can't make it to their gatherings, check out their social media page; it has snippets of the most amazing performances from these shows.
3. Poetry Couture
Poetry Couture wants to foster the art of poetry writing in today's youth and wants to ensure that poetry readings stay an integral part of our culture. It is one of the largest initiatives in India which is striving to promote performing arts, and simultaneously pushing for the creation of more free art spaces.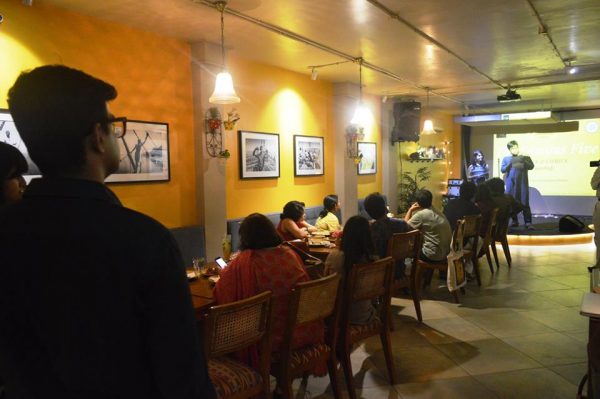 Since its inception in 2014, it has conducted more than a hundred events, some of which have also seen participation from senior poets. They've also collaborated with various art groups to experiment with poetry. One such initiative was their campaign for Shaadi.com to spread awareness about dowry and domestic violence. They are also quite open when it comes to experimenting with format and language; you can use any language and form to express yourself.
4. Open Sky
Open Sky brings poets, musicians, singers, stand-up comics and everyone else who is interested in performing arts together under one roof. It's really a platform for anyone with a creative mind. They want to create a friendly atmosphere where performers encourage and uplift each other, and there is no fear of being judged by others.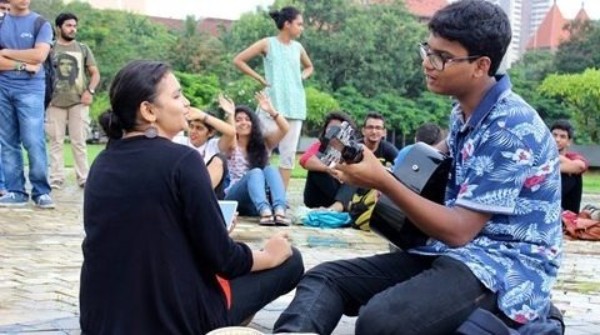 The Open Sky Slam, which started with a bunch of enthusiastic poets, has grown in number and now attracts more than a hundred people. These slams are also a great place to meet like-minded people, and their unique 'socialization rule' makes it more interesting. During each slam, everyone has to talk to at least three strangers! Even to keep their funds flowing, they have a unique model — they circulate a donation box in the audience, and everyone contributes according to their own capacity.
With such unique initiatives being taken, there is a lot of optimism regarding the future of performing arts in Mumbai and elsewhere around the city. Do you know of any other poetry clubs that are doing such amazing work? Share with us your suggestions, recommendations as well as experiences in the comments section below.
Image Credits: LBB, NearFox, The Better India, NSPA Blog, Whats Hot Delhi NCR
Latest posts by Vibha Sharma
(see all)