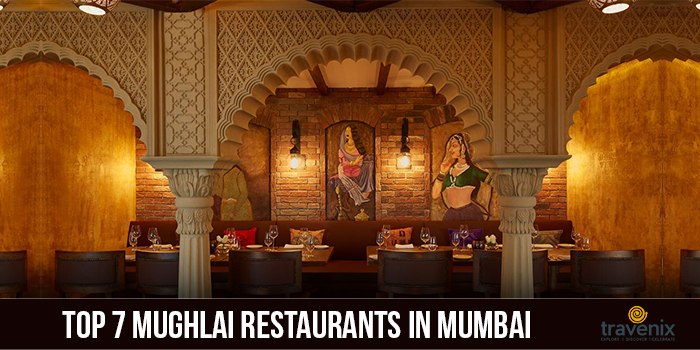 Top 7 Mughlai Restaurants In Mumbai
Mughals had an eye for all the fine things. From architectural gems to inspiring music, there is a lot that we're thankful to them for. Even when it comes to food, Mughals can take the credit for introducing us to the goodness of kebabs, biryanis, parathas and some delightful desserts.
Dine Like A King!
Mughlai cuisine has seeped into our culture since centuries and has remained to be at the forefront of the food scene even today. If you're giving yourself a royal food treat, check out these restaurants which serve the best Mughlai food in Mumbai.
1. Khyber
Khyber leaves no stone unturned in matching up to the grandiose of the Mughal emperors — its dining hall boasts of marble arches, intricately carved screens, pillars and colorful paintings. The ambience is as much regal as it is contemporary.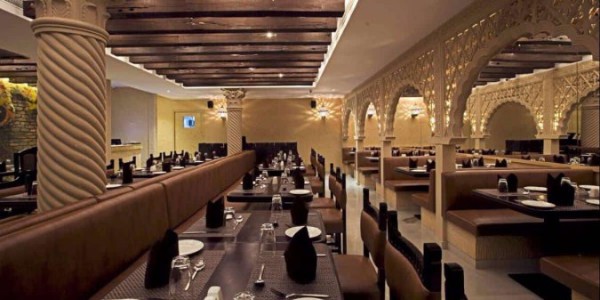 Khyber has been a favorite for Mughlai cuisine lovers for more than 15 years, and because of its popularity, it tends to stay crowded. So, before you head there, make sure you've got a table reserved! Khyber is known for its succulent chicken and mutton kebabs, and their Butter Chicken, Paya Shorba, and Khyberi Raan are strongly recommended.
Where: 145, MG Road, Kala Ghoda, Fort
2. Zaffran
Zaffran's outlets across the city have a reputation for keeping their standards high when it comes to the decor as well as food. For this reason, they draw in packed houses on all days of the week, so it can be a bummer if you are looking for a quiet lunch.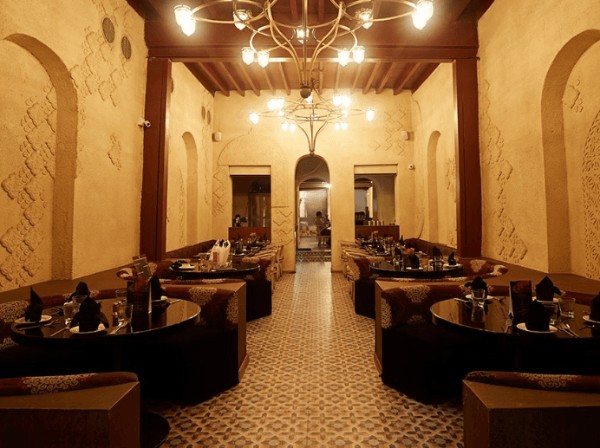 But rest assured, the food makes up for the queue. Murg Biryani, Zafran Murg Musallam, and Murgh Banjara Kebab are their special dishes which patrons have vouched for long. Some of their branches also give a special discount to ladies on Thursdays; so make sure you make plans with your gang of gal pals on that day.
Where: Ghatkopar, Lower Parel, Malad, Andheri, Kandivali, Bandra, Vashi
3. Jyran – Sofitel
Jyran at Sofitel dazzles you with its gleaming bar area that is adorned with colorful glass bottles, hukkas, and antique glasswares. Inside, there are huge chandeliers and brightly colored curtains lifting up the mood at the restaurant.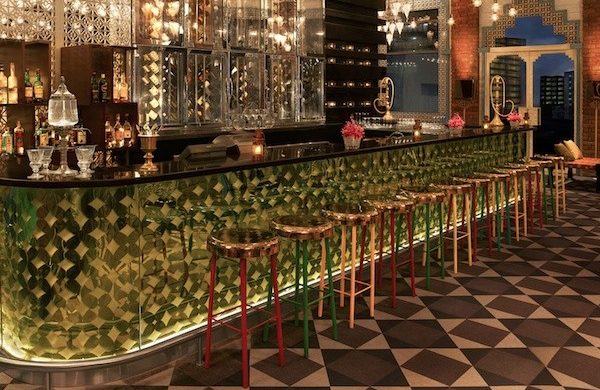 Their Onion Kulcha, Mutton Awadhi Biryani, and Afghani Tangdi Kebab are the recommended food items from their regular menu, but keep an eye out for special seasonal offerings as well. Their recent Amritsari Food Festival drew a lot of accolades for its lip-smacking varieties.
Where: Sofitel Hotel, C 57, Bandra Kurla Complex
4. Bagdadi
In contrast to the other fancy places in this list, Bagdadi's interiors are quite humble. It is like a simple lunch home, where tables are placed right next to each other. It's a no-fuss place where you should go when you are in a mood for authentic Mughlai food that isn't too heavy on your pocket.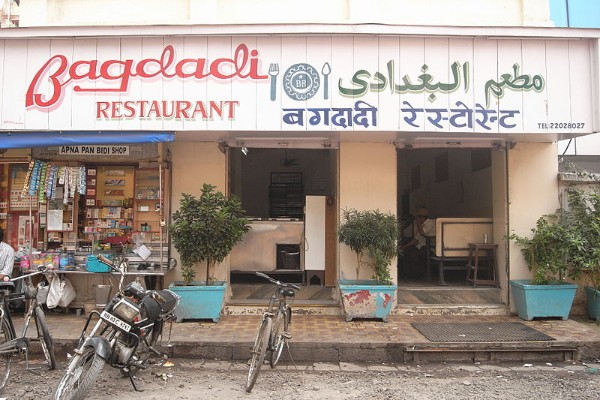 Whenever you're going there, make sure you have an empty stomach. There is just so much to try! Butter Chicken is a common favorite that anyone who gets too overwhelmed with the choices goes with. Other than that, Mutton Korma and Beef Fry are also recommended.
Where: 11, Tulloch Road, Behind Taj Mahal Hotel, Colaba
5. Persian Darbar
Persian Darbar has been there in Mumbai for over 40 years, and since then has Punjabi, Chinese and Sea Food dishes along with Mughlai specialties. Their raans are a specialty that has drawn people from across the country.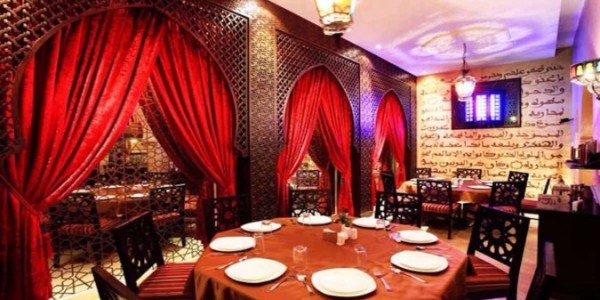 The meat is so tenderly cooked that it melts right in your mouth. They have more than 10 different varieties of raan, so there is something for every kind of palate. Their frozen delights are a summer favorite that you should definitely try out!
Where: Byculla, Marol, Kurla, Bandra
6. Jai Jawan
Jai Jawan is a favorite among college students and shoppers who frequent Linking Road in Bandra. Jai Jawan opens only at 7 pm, but even if you go half an hour after that, chances are, you might not find a table.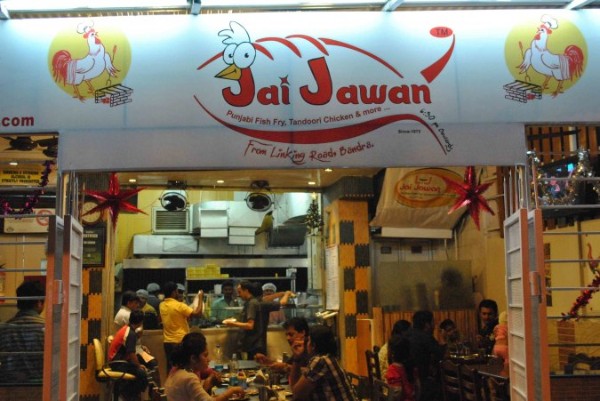 This small joint is famous for its Kebabs, Lachcha Paratha, Chicken Tikka and Tandoori Chicken. Their portion sizes are huge, so you might want to order only a few items at once.
Where: Bandra West, Khar
7. Pritam Da Dhaba
Pritam Da Dhaba is one of the oldest dhabas in town, and there is a lot of hype around its decor as well as food. To add more peppiness to its colorful interiors, they also play Punjabi music round the clock!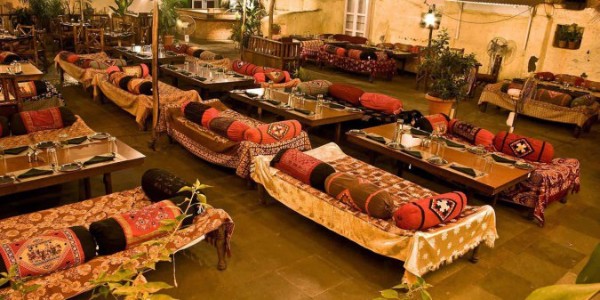 Foodies swear by its Kalmi Kebab and Paneer Tikka, but if you're in the mood for some street-style chaat, don't miss out on their Chowkwali Aloo Tikki. It's a great place for the times when you want to gorge on tasty food at affordable rates.
Where: Hotel Midtown Pritam, Pritam Estates, Dadar East
If you know of any other restaurants that serve amazing Mughlai delicacies, do let us know in the comments section below.
Image Credits: Sofitel, Ekabhishek/Wikipedia, Zomato, JustDial, The National
Latest posts by Vibha Sharma
(see all)