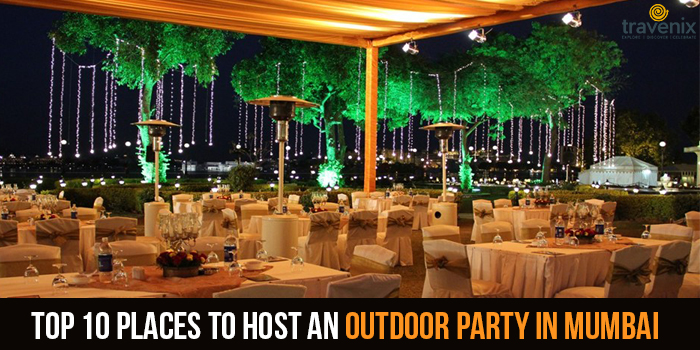 Top 10 Places To Host An Outdoor Party In Mumbai
Every special occasion calls for a celebration and every celebration requires a large space where you can carry it out. While many people choose to do their parties indoors, having a large-scale party outdoors in the fresh air is a great idea. For this, outdoor party plots come into the picture.
It's Party Time!
In a huge city like Mumbai, parties are a common thing and for this reason, there are hundreds of outdoor party venues throughout the city. However, some of them stand out from the others. Let's start our search for the best party venues in the city!
1. Tote On The Turf
This party venue of Tote On The Turf in the famed Mahalaxmi Race Course is an architectural masterpiece and can host up to 600 people. It's a great place for parties and you can actually rent both indoor and outdoor area for your function. The cost per head starts as low as Rs. 1500 per person; pretty good deal for the ambience, right?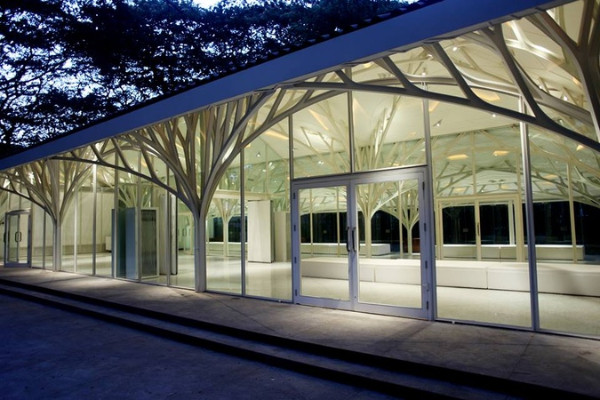 Where: Mahalaxmi Race Course, Gate 5 and 6, Keshva Rao Khadye Marg, Mahalaxmi
2. Beach Front Terrace
This venue is located on the premises of Sun N Sand Hotel at Juhu and it serves as an amazing spot for hosting cool parties. They also have a swimming pool right next to the venue and you can see the beautiful Juhu Beach from here as well. With a capacity of over 1000, you are assured a gala time at this place. If you wish to host a destination wedding, they have great accommodation options too.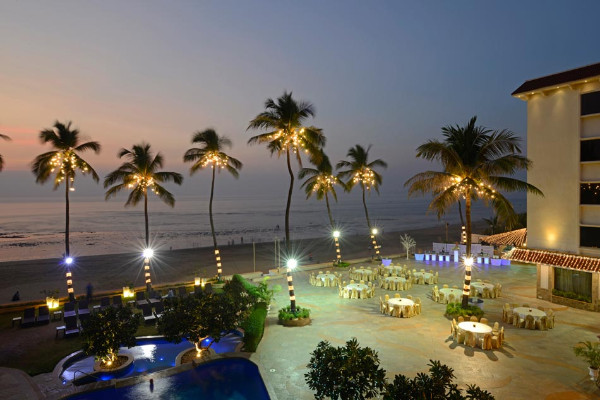 Where: 39, Juhu Beach, Mumbai, Maharashtra 400049
3. Estella
This place in Juhu is positioned right next to the beach and with a vast deck that is available for hosting parties, you are assured that your party here will be nothing short of grand. From the sunset to the moon shining over the Arabian Sea, you will be able to feast on some splendid sea views while devouring delicious food!

Where: Nichani Kutir, Juhu Tara Road, Juhu
4. Breach Candy Club
This venue in Breach Candy is a fancy place to throw a party. The swimming pool here is said to be India's largest outdoor swimming pool and you'll be able to have some amazing cocktails here. Moreover, it also has a splendid sea view to give your party that added 'oomph!' factor.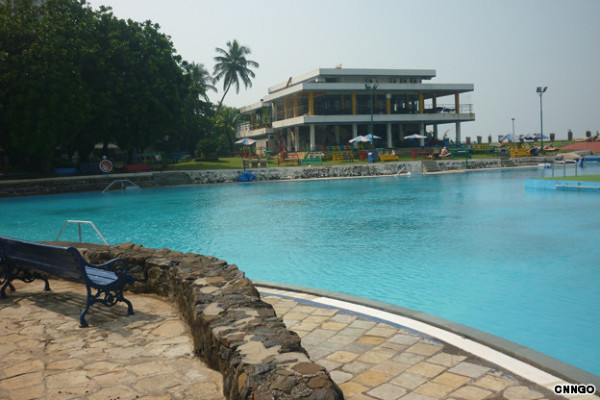 Where: Breach Candy Swimming Bath Trust, 66 Bhulabhai Desai Road
5. Renaissance Mumbai
This hotel overlooking the Powai Lake is a great place to host some kickass parties too! It has a convention center on its terrace that features an executive lounge and a sun-deck terrace. From here, you can get some spellbinding views of the lake and get pampered by their services while gorging down the delicious food prepared here!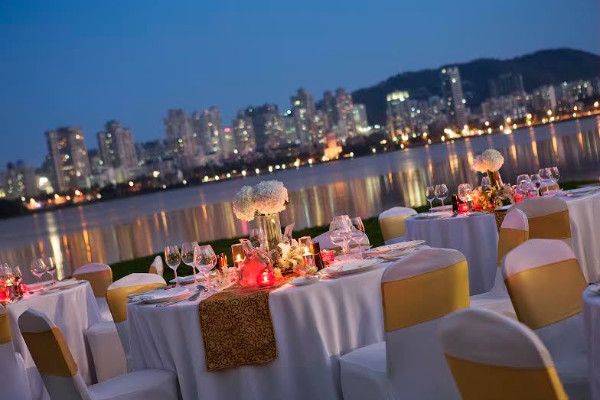 Where: #2 & 3B, Near Chinmayanand Ashram, Powai, Mumbai, Maharashtra 400087
6. Exotica
This exotic location is tucked away in the lush Yeoor Hills of Thane and it serves as a great place to host parties and other functions like weddings. The banquet lawns here perfect for all sorts of celebrations and with natural surroundings all around you, you can be sure that your party or function will be nothing short of amazing.
Where: Parnakuti Resorts, Bendipada, Yeoor Hills, Thane West, Thane, Maharashtra 400606
7. GCC Lawns
GCC Lawns are spread out across 90000 sq. ft. and have restaurants that serve Indian, Continental, Chinese and Thai cuisines. With the food scene totally sorted, this place has gained a reputation among Mumbaikars and NRIs alike who love their 'Residential Weddings' concept where they even provide comfortable accommodation for the people.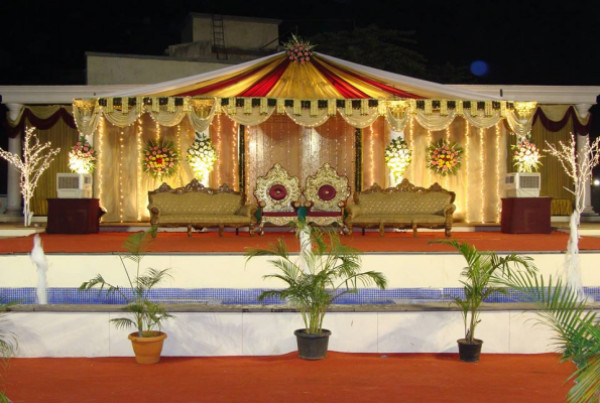 Where: Off, Mira Bhayandar Rd, Phase 1, Gaurav Sankalp, Mira Road East, Mira Bhayandar, Maharashtra 401107
8. Ramada Plaza Palm Grove
If you want to host a party in a 5-star hotel, there is no better place than Ramada Plaza Palm Grove in Juhu. They have a dedicated rooftop party venue which can accommodate up to 700 guests. You could choose to have your party by the poolside as well and enjoy the cool sea breeze. Seeing the sunset on Juhu is the cherry on the icing.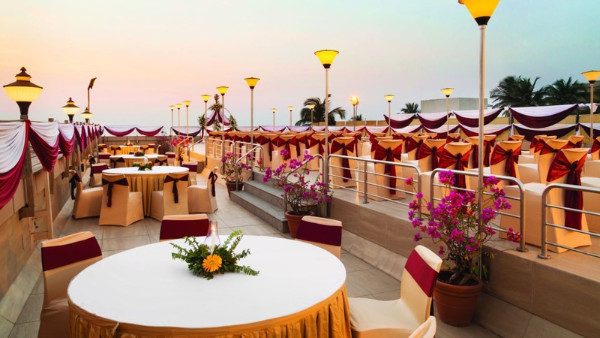 Where: Juhu Road, Juhu, Mumbai, Maharashtra 400049
9. Novotel
Novotel Hotel in Juhu is yet another popular place for hosting parties by the pool and the beach. They have a spectacular poolside venue where you can have your very own pool party or a function and can enjoy the natural beauty of the Juhu Beach and Arabian Sea while enjoying the hotel's services and mouthwatering delicacies.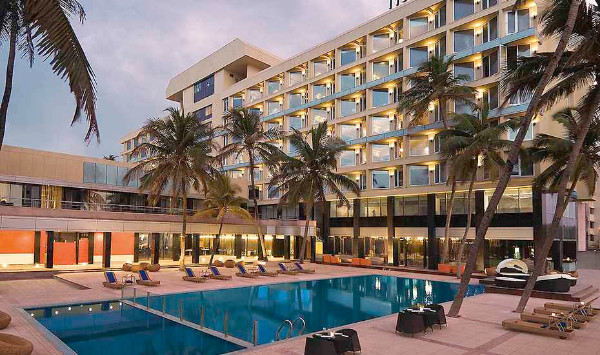 Where: Balraj Sahni Rd, Juhu Beach, Juhu, Mumbai, Maharashtra 400049
10. Courtyard Marriott
If you're hosting a party or an event at Courtyard Marriott, be assured that you'll be treated royally during your event here. This venue on the lawns can accommodate a hundred guests and it also has a swimming pool right next to it. Whether you're looking for a wedding ceremony or a casual party, they will do their best to make it a grand success.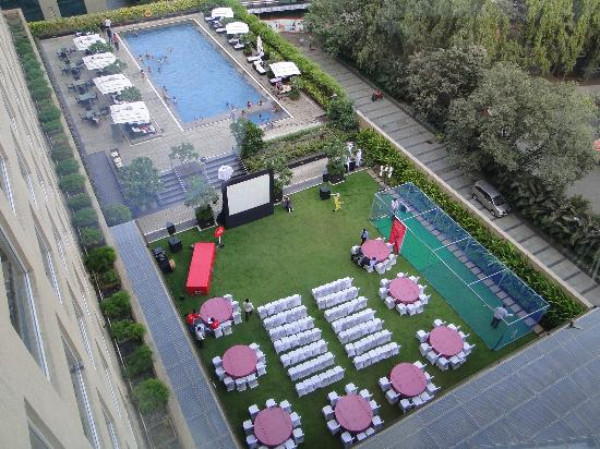 Where: CTS 215 Opp. Carnival Cinemas, Andheri – Kurla Rd, Andheri East, Mumbai, Maharashtra 400059
Have you thrown a party or hosted an event at any of the above-mentioned outdoor venues? If so, do let us know your reviews in the comments section below. If you haven't do consider these places; they really do a great job at making your event an all-out hit! Do check out our picks of best places to buy party supplies in Mumbai so that you can have the perfect decoration in your party!
Image Credits: Sun N Sand Hotel, Zomato, Weddingz, CNN Travel, WedMeGood, VenueLook, Yatra, manasicaje/TripAdvisor

Latest posts by Vibha Sharma
(see all)