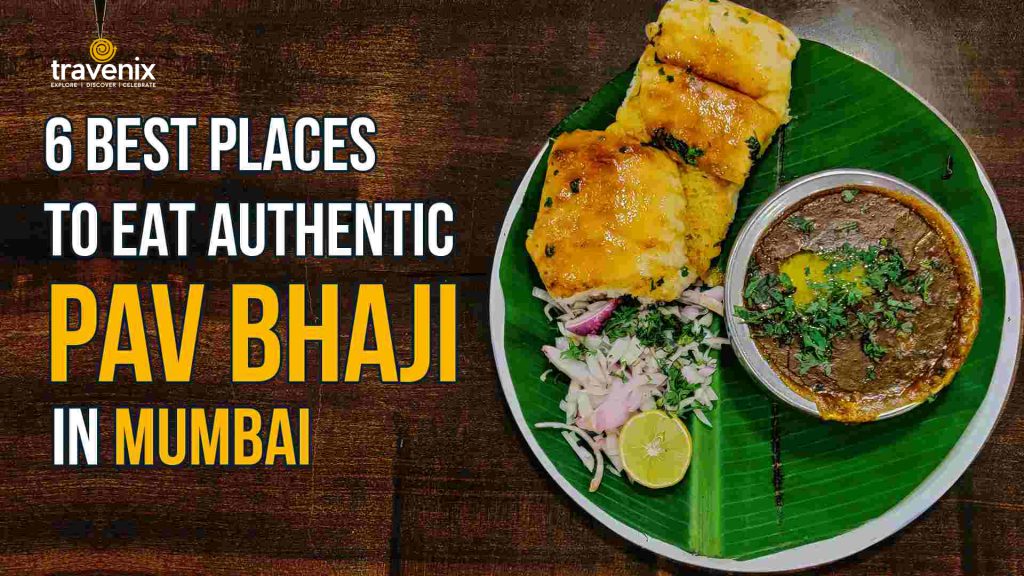 6 Best Pav Bhaji Joints In Mumbai For Your Buttery Cravings
If there is one dish that Mumbaikars love other than mouth-watering Vada Pav, it's Pav Bhaji. This dish personifies Mumbai in a way that's hard to recreate. The sentimental value that is attached to Pav Bhaji is something that's hard to comprehend. After all, the dish finds its origin in Mumbai.
Originally made to serve as a fast lunchtime dish to the textile workers of the yesteryears in Mumbai, Pav Bhaji has been around since the 1850s. It soon found its way into the restaurants of Mumbai and as the saying goes, the rest is history.
6 Best Pav Bhaji Places in Mumbai
Since its humble beginnings, Pav Bhaji is now an integral part of Mumbai's food culture. These 6 restaurants are proof of the rich and buttery history of Pav Bhaji and how it continues to shape Mumbai's food scene.
1. Sardar Pav Bhaji
If you ask someone where can you find good pav bhaji in Mumbai, chances are they'll point to Sardar Pav Bhaji. They have been around for over 53 years and are said to be the first restaurant to serve Pav Bhaji in Mumbai. Today, they dish out some of the most lip-smacking pav bhajis that you'll ever come across. What has made Sardar Pav Bhaji stand out is their generous use of butter in both the bhaji and while toasting the pav. This gives you a one of a kind experience. They are open until 2 am as well, so if you're out and about in the city or just get some late-night cravings, you know where to go.
Location: 166-A, Tardeo Road, Junction, Janata Nagar, Tardeo, Mumbai, Maharashtra 400034
Cost for two: Rs.250
Timings: 12 pm to 2 am
2. Cannon Pav Bhaji
Cannon Pav Bhaji is an institute in itself. Situated right next to CSMT and the BMC headquarters, they aren't easy to miss. Being one of the oldest pav bhaji places in Mumbai, their name has been deemed synonymous with the dish. Apart from traditional pav bhaji, they also serve a spicier, black pav bhaji which is a must-have during your visit.
Location:  Mahapalika Marg, Opposite Chhatrapati Shivaji Terminus, Hazarimal Somani Road, Fort, Mumbai, Maharashtra 400001
Cost for two: Rs.200
Timings: 7 am to 10 pm
3. Maa Anjani Pav Bhaji Centre
While Maa Anjani Pav Bhaji Centre is a new entrant, it hasn't shied away from making a mark in Mumbai. This Borivali restaurant is famous for its Black Pav Bhaji and a no-frills approach to cooking and food service. If you find yourself in Borivali, though there are many famous restaurants, these pav bhaji places aren't to be missed.
Location: Shop no 1&2 Shree Avanti CHS Ltd Shimpoli Road Haridas Nagar Kalpana Chawla Chowk, Borivali West, Maharashtra 400092
Cost for two: Rs.300
Timings: 2 pm to 11.30 pm
4. Shiv Sagar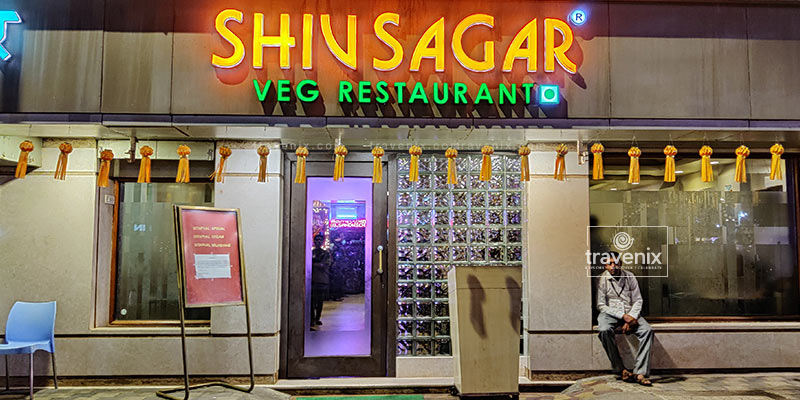 Anyone who lives in Mumbai has probably heard of Shiv Sagar, this restaurant serves some of the most delicious and authentic pav bhaji in Mumbai. They have multiple locations but their original one is located in Kemps Corner. From Mulund to Mira Road, you are never too far away from a Shiv Sagar outlet, which is all the more reason to try their Pav Bhaji.
Location: Shop No 7 A, Marshal Apartments, Near, August Kranti Marg, Kemps Corner, Tardeo, Mumbai, Maharashtra 400036
Cost for two: Rs.750
Timings: 8 am to 4 pm, 7 pm to 12 am
5. SpiceKlub
SpiceKlub, Lower Parel is famous for its experiments with food. Their molecular gastronomy and their unique take on Indian food have brought them to the top of Mumbai's fine dining scene. One such dish is the Pav Bhaji Fondue. Piping hot Pav Bhaji and cheese served in a fondue pot along with skewered bread gives you a contemporary pav bhaji experience which is something everyone should try at least once! It is recommended that you make a reservation before visiting as the restaurant is always full to capacity.
Location: 7, Tulsi Pipe Rd, Opposite Phoenix Mills Janta Industrial Estate, Lower Parel, Mumbai, Maharashtra 400013
Cost for two: 2,000
Timings: 12 pm to 4 pm, 6.30 pm to 12 am
6. Juhu Beach
An outing to Juhu Beach is incomplete without gorging on some delicious street food especially Pav Bhaji. The experience of breezy sea waves and glistening sand along with the tempting aroma of pav bhaji is enough to draw you in.  There are many stalls in Juhu beach that serve good Pav Bhaji and it is recommended that you go there in the evenings.
Location: Juhu Beach, Juhu
Cost for two: Rs.350
Timings: All Day 
Do let us know if you know any authentic Pav Bhaji places in and around Mumbai. Our team will cover these famous place featuring your suggestions (you will be in the video too) to our entire network.
Latest posts by Fateha Firdaus Barbhuiya
(see all)