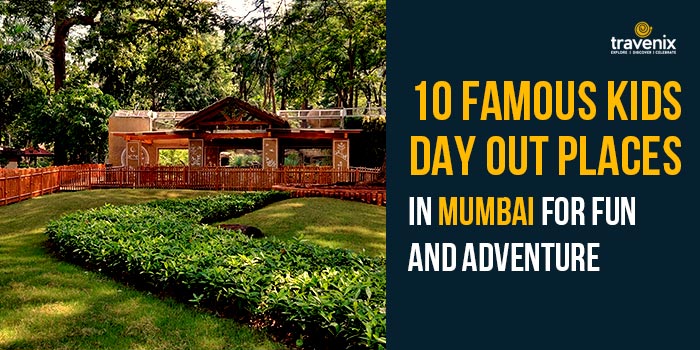 10 Best Places to Take Your Kid Out in Mumbai – Fun Places Near Me
Today on the day of Children's Day, let's take you back to your childhood! What is your most adored memory? It's probably something to do with swings, slides, family gatherings or a visit to a zoo. Mine was; running like a cheetah on seeing giraffes. Well, you can laugh it off! Few of you must be nature enthusiasts while few just prefer staying indoors. So, our today's article is for the lazy tired beings along with nature lovers who are always on the go.
Can you recall how you feel while looking at the moon? Or how you feel when you see a sunset/sunrise? Or how you feel when you can interact with nature one-on-one? Nature has a healing property; it helps you get motivated, recharge and forget this world for the best period of your life.
Here are the top 10 places for kids day out in Mumbai. 
Experiencing wildlife in the middle of an urban settlement is difficult. To ensure that we still value nature, zoos are the best place to stick to as they remind us of our roots.
1. Nehru Planetarium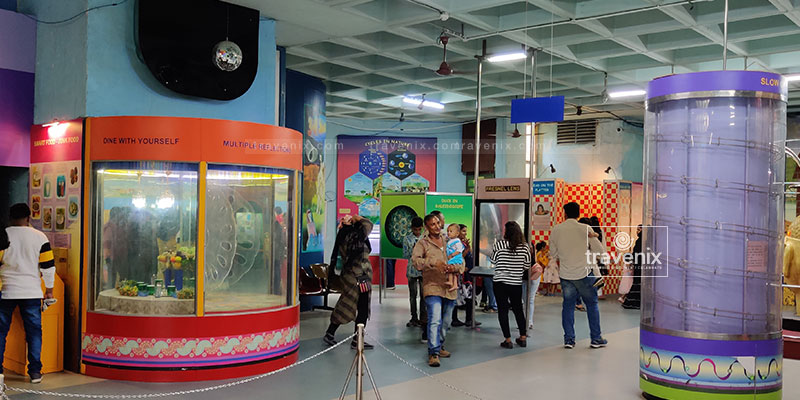 Location: Nehru Centre, Dr Annie Besant Rd, Lotus Colony, Worli, Mumbai, Maharashtra 400018
Kids love science, especially when it's fun. Nehru Planetarium and Nehru Science Center are among the best places you can take your kids to for a fun learning experience. Whether it is learning about the stars, history or watching a short documentary in their dome cinema for an immersive experience, it is the perfect opportunity for you and your kids to have a fun day out.
Timings: 12 PM to 4.30 PM
Entry Fee: Rs.40 for children and Rs.60 for adults
Nearest Station: Mumbai Central, Mahalaxmi, Dadar and Byculla
Parking: When going by road, there is sufficient parking for all.
Outside Food: Only water bottles allowed
2. Essel World Bird Park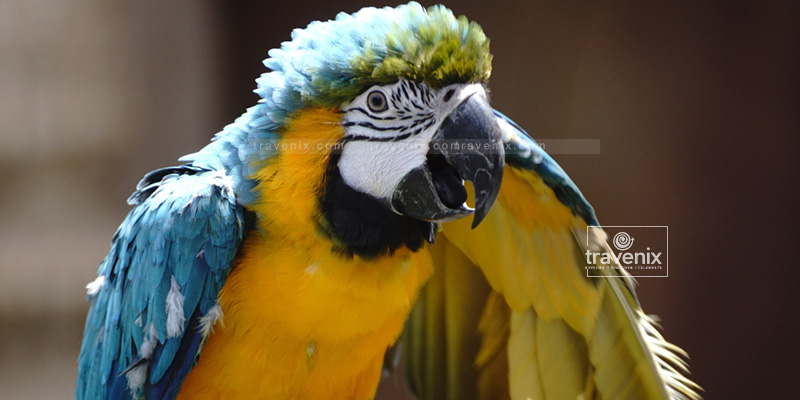 Location: Essel world Amusement Park, Gorai, Mumbai, Maharashtra 400092
Swoop down on the incredible journey of bird watching like never before! Experience bird watching like in a commercial. Unlike other zoos, this place allows birds to develop their natural skills by making them live in a developed rainforest habitat. They make sure to cater to their special specific needs and save them. As you walk by, you will come across tree ferns from the Jurassic-era, 3 meter long leaves, a desert-like habitat with several cacti for Ostriches and so much more. Don't sit at home this season, discover nature and inspire to preserve it.
Timings: 10AM – 6PM
Every day of the week
Entry Fee: Child: Rs.290/- per child
Adult: Rs390/- per person
Senior Citizen: Rs.190/- per person
Nearest Station: Borivali railway station- to Gorai by bus/auto- by ferry to Essel World
Parking: When going by road from Bhayander, there is sufficient parking for all.
Outside Food: Only water bottles allowed
 3. Jijamata Udaan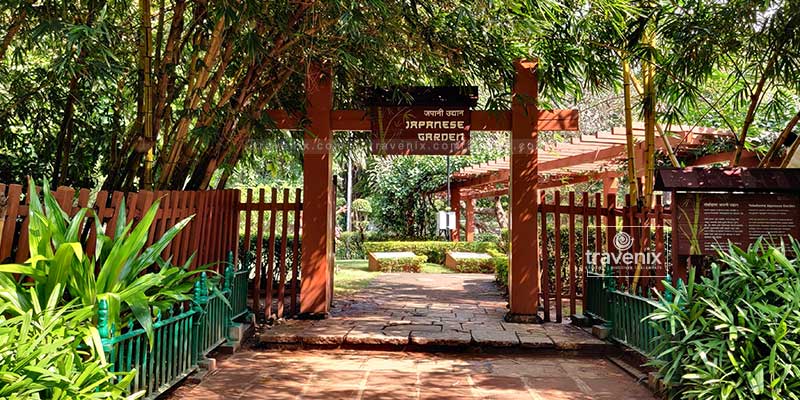 Location: A/91, Lalbaug Flyover, Near Byculla Railway Station, Byculla East, Mazgaon, Mumbai 40002
Famously known as Byculla Zoo, it holds a strong history since the British era. It consists of various flora and fauna, wild animals and birds, but its latest addition is Humboldt Penguins. This place is home to many endangered and rare species of animals and birds. To name a few, you'll find Asiatic lion, jungle cat, palm civet cat, porcupine, gaur, mouse deer, leopard and other common animals too. It comprises of small parks and a museum which consists of a 3D theatre. Perfectly designed by a London architect, it presents its most valuable collection of work of art and Indian architecture.
Timings: 9 AM to 5:30 PM
On Every Wednesday, the zoo is closed
Entry Fees: For Adults- Rs.100/- per person, For Kids: Rs.50/- per child
Nearest station: Byculla Railway station which lies on Central line and Mumbai Central railway station which lies on Western Railway station.
Parking: Limited parking available
Outside Food: Only water bottles allowed
 4. Sanjay Gandhi National Park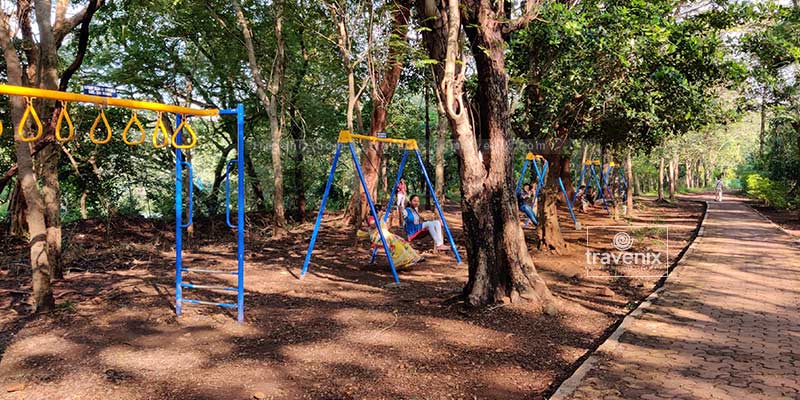 Location: Borivali East, Mumbai, Maharashtra – 400066
Most of us consider this as a park instead of a zoo, but as you move around and enquire, you will come across a tiger safari in the midst of the forest along with deer, cheetahs, leopards, macaques, bears, lions, flying foxes, kingfishers, sunbirds and so many more species ready to please our eyes. Come across natural caves and greenery in the middle of a loud crowded city. Millions of people visit this every year and it just keeps getting better and better. Now, you don't have to visit nearby cities for a zoo picnic, we have found one right in the middle!
Timings: 7:30AM – 6:30PM
Every day of the week
Entry fees: Rs.36/- per person
Entry fees for Tiger & Lion safaris: Rs.61/- for 30 minutes per person
Other required fees: Boat rides- Rs.30 for 15 minutes per person
Bus Journey fee to Kanheri caves: Rs.5/- per person
Fee for shuttle bus runs from the park entrance to the caves: Rs.36/- per person
Nearest station: Borivali railway station and Dahisar railway station
Parking: Available
You are also allowed to take your car inside
Outside food: Allowed
 5. Taraporewala Aquarium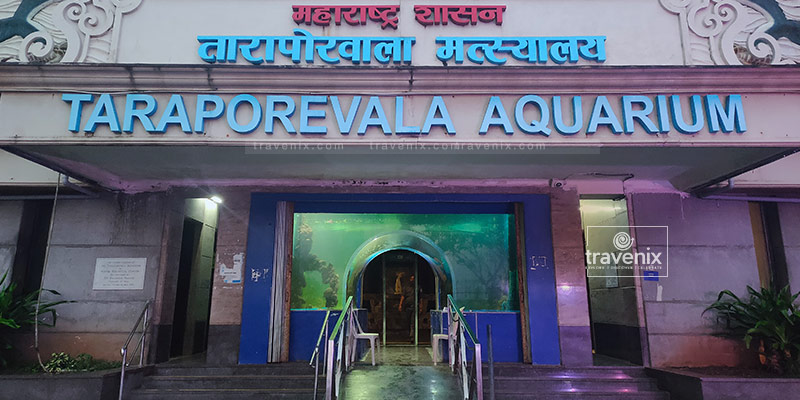 Location: Netaji Subhash Chandra Bose Road, Marine Drive, Near Charni Road Railway Station, Mumbai, Maharashtra 400002
Experience marine life at the oldest aquarium in the city. After its renovation, there were a large number of exotic species of marine and freshwater added to it. As per the sources, these varieties are picked up from the Lakshadweep islands. They include Red Devil, Jaguar, Electric Blue Jack Dempsey, Helicopter, Arowana, Grouper, yellow-striped tang, blue-spotted stingray, White Tail Trigger, Clown Triggerfish and so many more. The place also has an amphitheater that screens documentaries on marine species, a touch pool to experience fish up close and personal, and a fish spa. This attraction has been inviting visitors from all over India and take back home its experience like before!
Timings: 10AM- 8PM
Closed on Wednesdays
Ticket validity for an hour
Entry fees: For Adults: Rs.40/- per person
For Students: Rs.20/- per person
For kids below age 16: Rs.30/- per person
Nearest Station: Charni Road railway station, Marine Lines railway station and Chhatrapati Shivaji Terminus station
Parking: Available
Outside Food: Only water bottles allowed
 6. Smaaash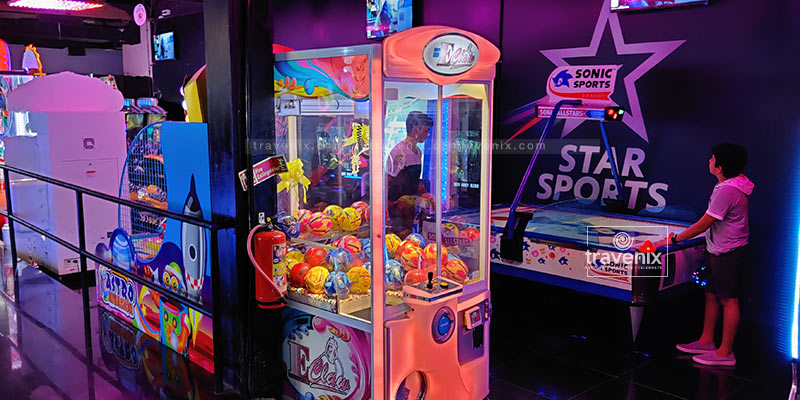 Location: Kamala Mills Compound, Gate No 4, Trade View Building, Utopia City, Pandurang Budhkar Marg, Lower Parel, Mumbai, Maharashtra 400013
Smaaash brings gaming to the next level. This gaming arcade is everything that a parent could ask for. From bowling and virtual reality gaming to adventure gaming, Smaaash has it all. For parents, you can kick back and relax with a glass of beer while your kids are having a good time or you could join them too, there is no stopping anyone.
Cost: Rs.700+
Timings: 1 PM to 1 AM
Nearest Station: Parel Railway Station, Dadar Railway Station
Parking: Available
Outside Food: Not Allowed
7. Chhatrapati Shivaji Maharaj Vastu Sangrahalaya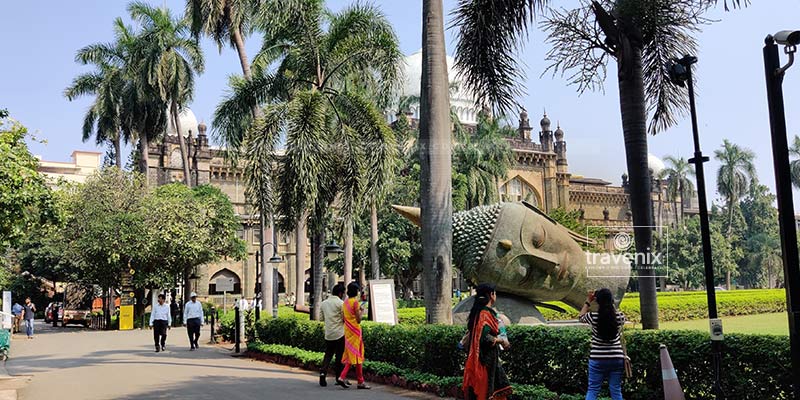 Location: 159-161, Mahatma Gandhi Road, Kala Ghoda, Fort, Mumbai, Maharashtra 400023
Chhatrapati Shivaji Maharaj Vastu Sangrahalaya is perhaps one of the biggest and most cherished museums in Mumbai. It houses many-valued artefacts and pieces that have historical importance. It has around 50,000 artefacts from all over the world. If your kids like history and you want to have a fun historical day out with them, this is the place to visit.
Timings: 10.15 AM to 6 PM
Cost: Rs.40 to Rs.500
Nearest Railway Station: Churchgate Railway Station
Parking: Parking is available in the pay and park lots at Hutatma Chowk and Kala Ghoda
Outside Food: Not Allowed
8. Elephanta Caves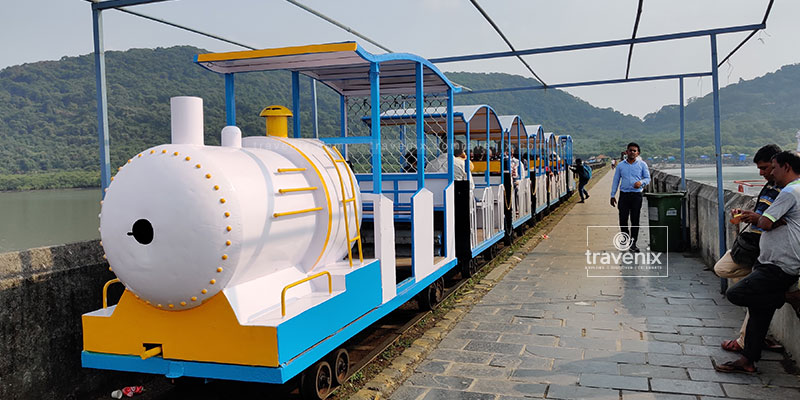 Location: Gharapuri, Maharashtra 400094
Elephanta Caves are ancient rock-cut caves situated near Mumbai. Only a ferry ride away from the Gateway Of India, a visit to these caves is a full-day excursion for your family and a terrific adventure for your kids. Feed seagulls on the way and explore ancient caves while you and your kids create memories that last for a lifetime. What more could one ask for?
Timings: Ferries leave every 30 minutes from Mumbai from 9 AM to 2 PM
Cost: Rs.120 – Rs.150 for return ferry
Nearest Station: Churchgate Railway Station
Parking: Available near Gateway Of India
Outside Food: Not Allowed
9. Beaches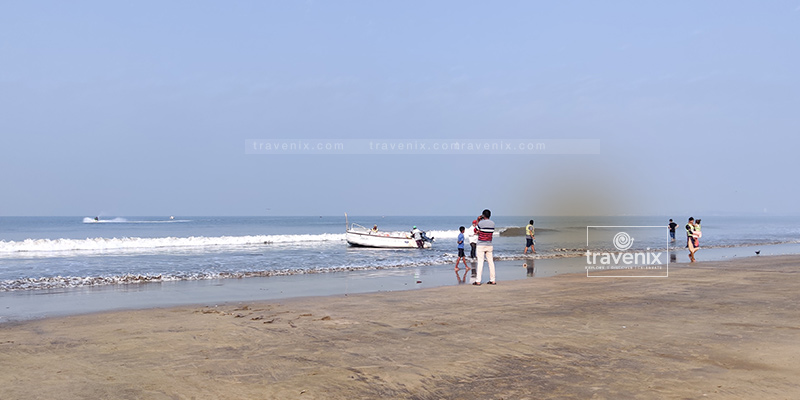 Location: Juhu Beach
One can never go wrong with a day out on the beach. Whether it is Girgaum or Juhu, the beaches in Mumbai make for a memorable experience with your kids. With lots of things to do or just simply take a walk, your kid will surely have a good time. Not to forget the delicious street food that is there for your family to enjoy.
Timings: No Time Restrictions
Entry Fee: Free
Nearest Station: Santacruz, Ville Parle or Andheri
Parking: Available near Gateway Of India
Outside Food: Allowed
Several food stalls available
10. Karnala Bird Sanctuary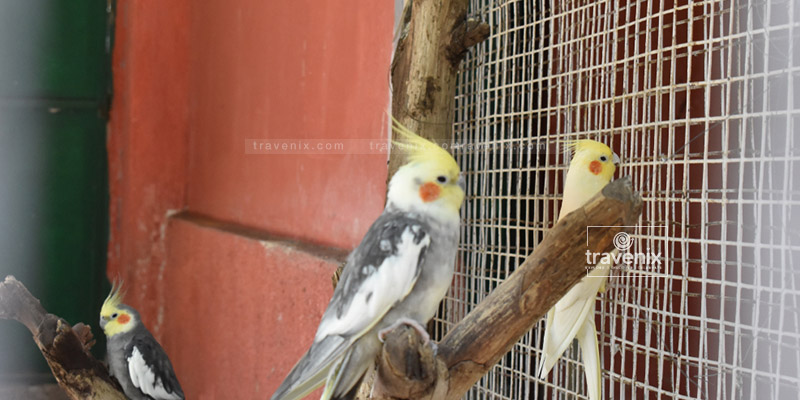 Location: NH 66, Karnala, Maharashtra 410206
Enter a paradise for birds by escaping from the city. From the peregrine falcon, king vulture and crested serpent eagle to the four-horned antelope, wild boar, common langur, African monkey, barking deer and even a leopard on a few days, you're sure to see some amazing species here. It is also a place for hikers and nature enthusiasts who wish to experience nature on their vacations. The zoo has taken an initiative to take care of the birds and animals who are orphaned and injured; and later, release them in the wild. We would recommend you visit this park in the month of October to April. Skip monsoon months due to high chances of animals roaming in the wild.
Timings: 6:30 AM to 6:30 PM
Closed on Saturdays and Sundays
Entry fees: For Adults: Rs.35/-
For children: Rs.50/- 
Nearest station: Panvel railway station
Parking: Limited parking available
Outside food: Carry water bottles
Several food stalls available inside
Conclusion
I hope our hard work pays off and motivates you to step out of your house. If not, we have other posts planned for you. Say hello to the monsoon and wash away your fears. Walk in to discover your undiscovered love for nature. Visit these places with your family and friends and we guarantee you that you will not forget that day. 
Latest posts by Vibha Sharma
(see all)