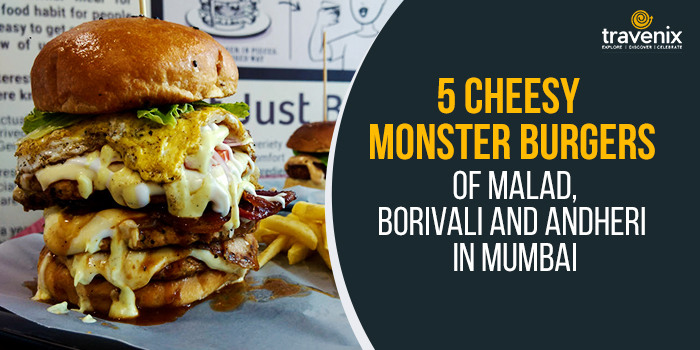 5 Cheesy Monster Burgers of Mumbai – Best Budget Burgers Under Rs.600
Today, we talk about the flavor of every season, every age group and every occasion; Burgers. Feeling hungry already? The feelings are mutual. We have talked about several cuisines and restaurants, but we completely forgot about our everyday go-to food. Mom is not home? Order McDonalds, Having friends over? Order McDonalds, Can't decide what to eat? Order McDonalds; it never ends. Don't worry, we are not here to talk about McDonalds but to talk about several other burger branches and burgers which we have been missing out on.
Ever wondered how these restaurants make jaw dropping burgers and still keep it under your budget? Check out these 5 amazing places in Mumbai you can visit for a jaw dropping experience of your own!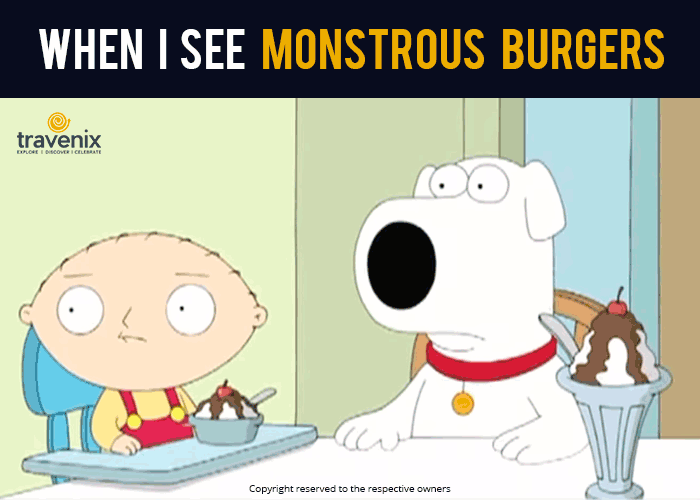 5 Jaw Dropping Burgers of Mumbai
Explore these secret burger superstars and we know you that even if your stomach gets full, your heart will still crave for some more.
1. Jawbreaker at Jimis Burger, Malad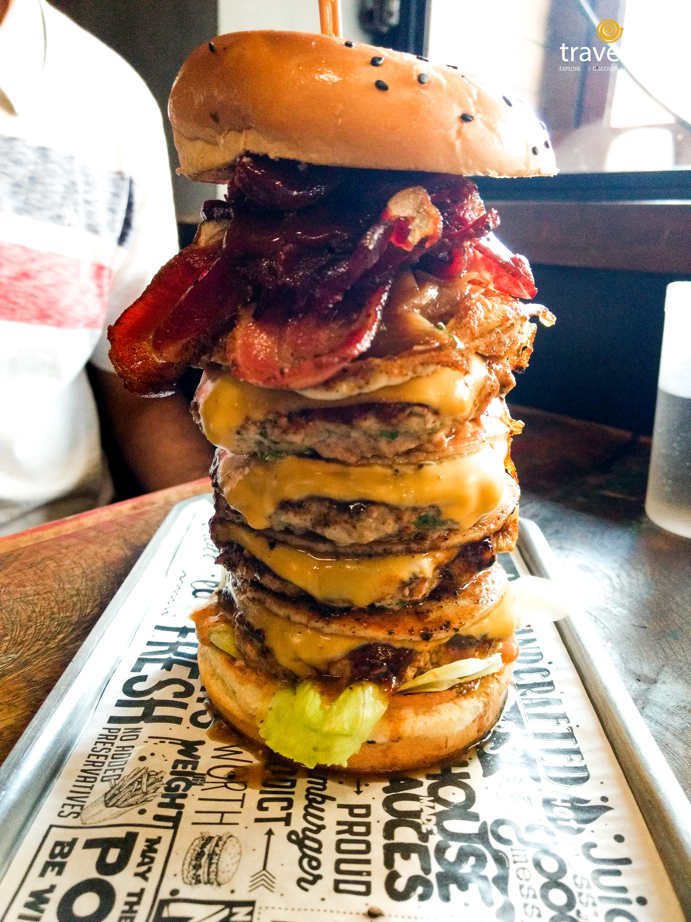 For all the burger lovers residing in Malad, hurry and add this venue to your hog-on list. You will easily be able to spot this place because of its bright lighting and crowd. As you enter this place, you will definitely see a 7-inch burger on some table or the other which will make your mouth water. We know your next question is; what is the name of that burger? It is the Jawbreaker Burger! With double chicken patties, double salami, bacon, fried egg and double cheese, The Jawbreaker is also available in mutton, pork and buff; so the price varies as per your choice of patty. Don't worry about getting all messy while eating because we believe in 'the messier, the tastier.' There are several other classic and crunchy burgers served as per your taste.
Location: Pleasant Park CHS, 13 & 14, Off Link Road, Evershine Nagar, Malad West, Mumbai
Travenix Rating: 4.5/5
Price: ₹399 – ₹529
 2. Triple Threat Burger at Mad About Burgers, Borivali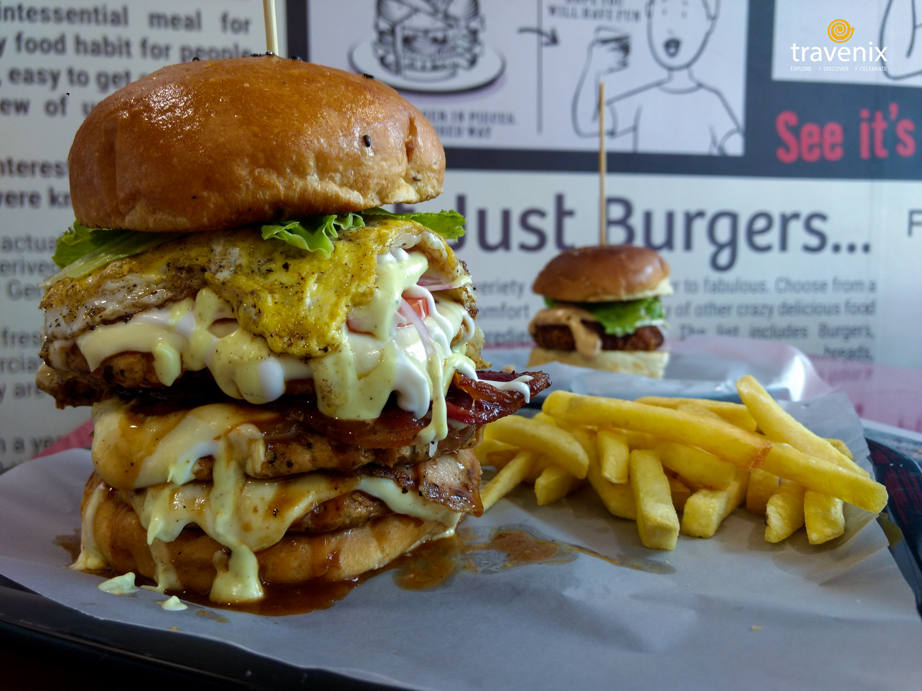 We can see your mouth watering already! This burger is overloaded with triple cheese, triple patties and triple add-ons of your choice. It is famous for its other kickass burgers as well. The place is cozy and smells of delicious burgers till late nights. If you are around Borivali, we suggest you to drop by and get a taste of some melting cheese and saucy burgers. Forget your gym and work on your guilty pleasures. You have a chance to come across several varieties of burgers to choose your favorite.
Location: Shop 12, Avirahi Homes, New Link Road, IC Colony, Near Sardar Vallabhbhai Patel College, Borivali West, Mumbai
Travenix Rating: 4.5/5
Price: ₹370
 3. Jawbreaker Burger at Brunch n Munch, Malad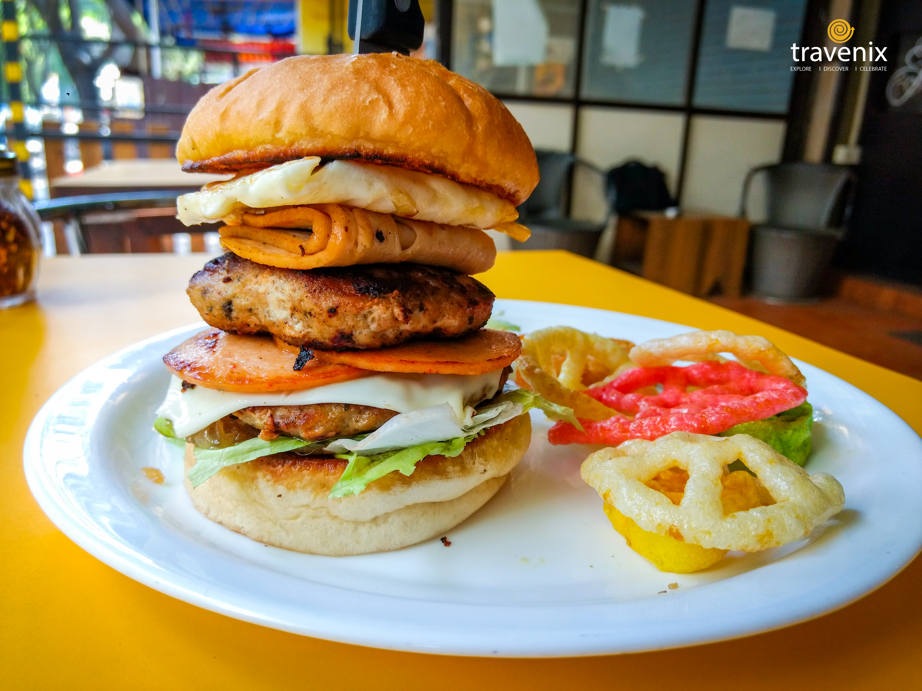 As the name suggests, the place is perfect for every hour of the day but also every odd hour of the day, like an early morning breakfast at 8:00AM. If you have been dreaming of an English breakfast, crepe, chicken, bacon and a very meaty burger, rush here in your pajamas, we'll understand. The place puts together a perfect jawbreaker burger with double patty of chicken, tenderloin or both with egg, cheese, lettuce, caramelized onions and their special house sauce. The price varies as per your patty choice by INR 20-40. They also serve several other burgers as well. Play some board games, chill with your friends and enjoy every bite at this place. Though the place is not huge and quirky, they make sure to settle all without any hustle.
Location: 12 Costa Gravas, Sunderlane, Orlem, Malad West, Mumbai
Travenix Rating: 4.5/5
Price: ₹500 – ₹540
 4. Jamaican Gold Burger at Frisbees, Andheri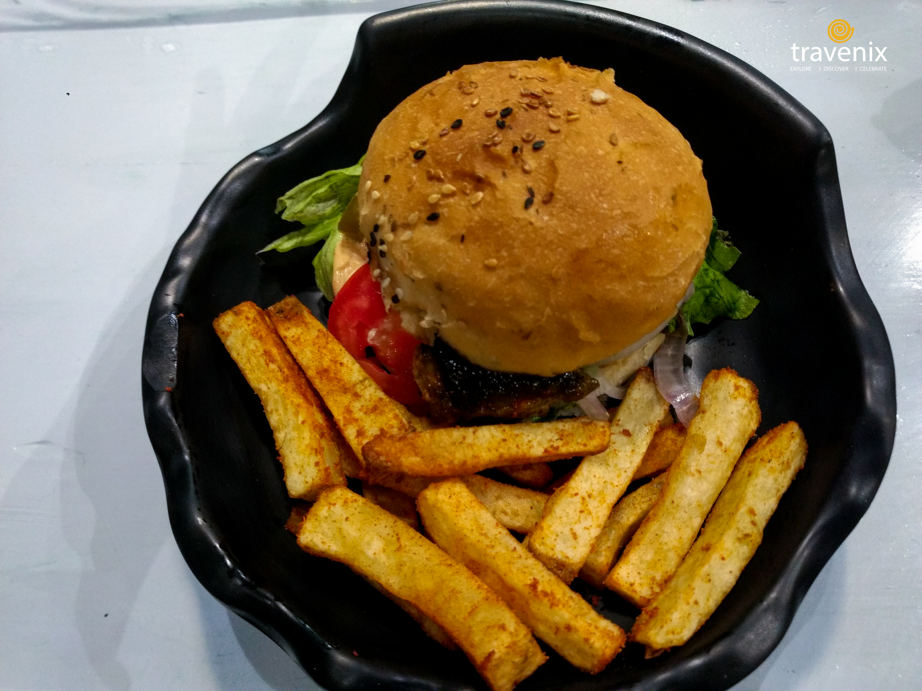 This burger with its unique name grabbed our attention the most.  Filled with Jamaican flavored grilled chicken, jalapenos, pickled mushrooms, onions, tomatoes, lettuce and chipotle mayo, this burger did not just fill our stomach, it satisfied our soul! There are not many restaurants which rope in eggplants and beetroots to serve you some unexpectedly good combinations but this place is an exception. Their creative tastes and delicious menu dishes already have our mouth watering. Also, they do not comprise on meal sizes and dishes. Are you worried about the price? Don't be! They give some amazing discounts and offers to make your day. It is a must visit place for people who love trying new dishes and flavors. There are few classic burgers and dishes as well for those who love sticking to their kind of taste.
Location: Shop 5, Rendezvous Building, Sab TV Road, Shastri Nagar, Andheri Lokhandwala, Andheri West, Mumbai
Travenix Rating: 4.5/5
Price: ₹165- ₹320
5. Crazy Mother Clucker Burger at BYOB, Andheri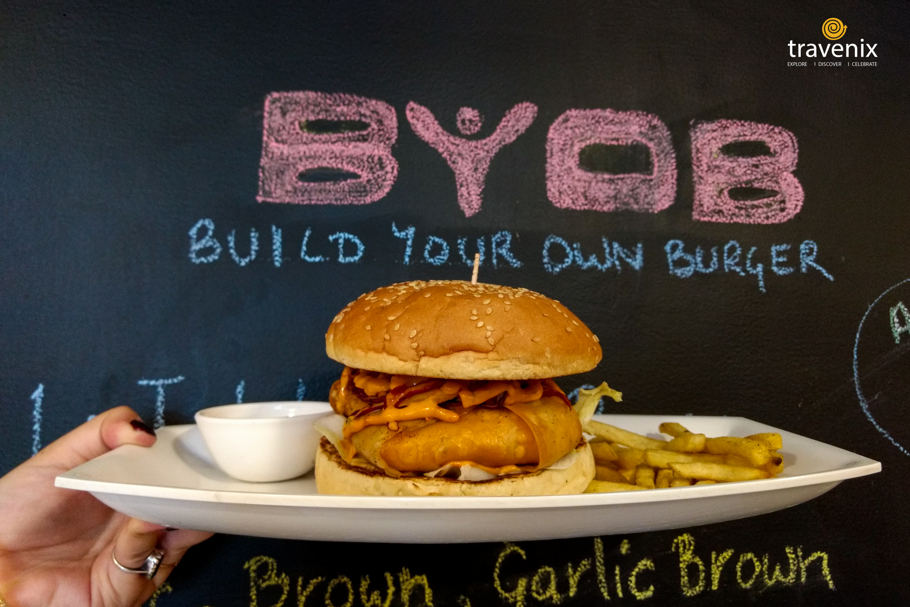 Just like several other cafes and restaurants, this place also tried its hands on a Build Your Own Burger to serve their customers to the fullest. Wear your chef hat and gloves, squeeze some extra sauces, add more meat and vegetables, melt the cheese and voila! Create your own combinations or just stick to the existing ones, it is your choice. One such must try existing burger is the Crazy Mother Clucker, with herb minced chicken patty, smoked salami, melting cheese, onion jam and a fried egg. It drove us crazy and we are here, waiting for you to join us in this crazy. Fall in love with your hand made creation, ready-made menus, beautiful cozy lights and visit this place again.
Location: Shop 1, Opposite Lotus Grandeur Building, Next to Country Club, Veera Desai Area, Andheri, Mumbai
Travenix Rating: 4/5
Price: ₹239
Visit these places with your food partner and make food memories like never before. Discover a little, hog a little and burp a little! 
Latest posts by Vibha Sharma
(see all)