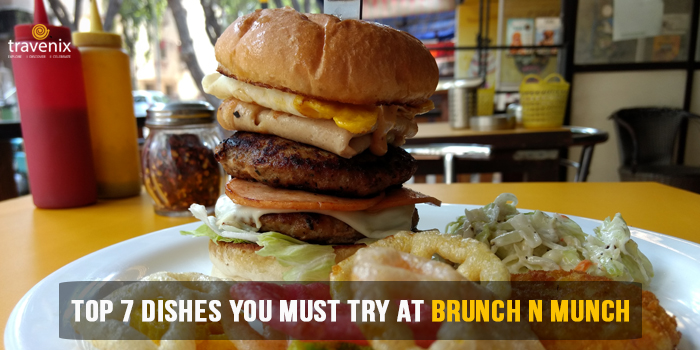 Top 7 Dishes You Must Try At Brunch N Munch
Nutritionists, dietitians and even our moms have stressed this point for long – Breakfast is the most important meal of the day. A nutritious breakfast sets the tone for the rest of your day and influences how efficiently you'll be able to perform your activities.
Breakfast All Day Long!
We've always struggled with finding a balance when it comes to breakfast food items. Either the food is too bland, but extremely healthy or something that's only going to please our tongues but load on the calorie meter. But if you're anywhere near Malad, your problem is sorted.
Brunch N Munch has an all-day breakfast menu that has everything from fluffy omelets to a whole English breakfast spread. We tasted some of their best dishes and especially loved some dishes from their menu.
1. Spanish Omelette
Brunch N Munch's Spanish Omelette is like a breath of fresh air in a time when most restaurants resort to using just chilies to add more flavor to food.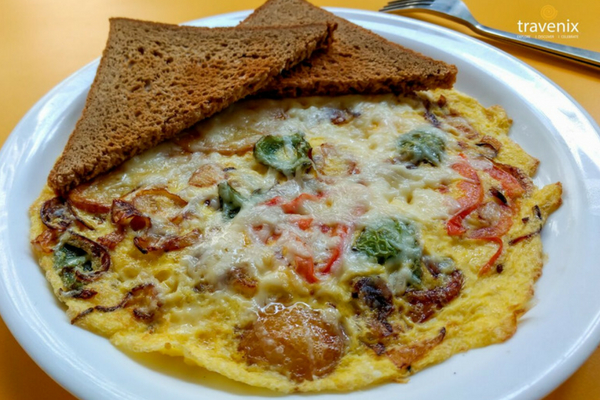 This Spanish Omelette, which is stuffed with sliced potatoes, tomatoes and cheese, wins because of its subtle flavors. Its soft and fluffy base is an added plus.
2. Frittata
Frittata is a cross between your normal omlet, crust less quiche and scrambled eggs. A fried variety, it's served along side bell peppers and some extra veggies.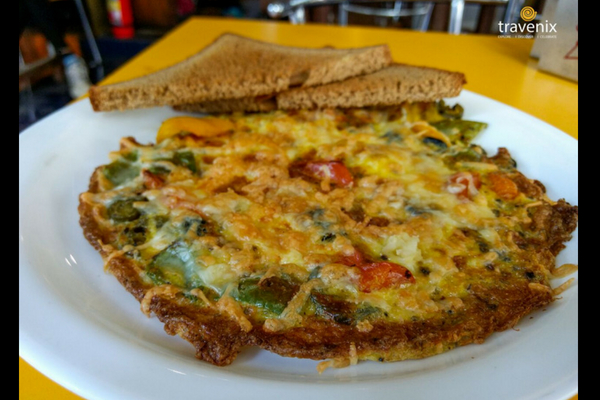 It's a simple dish but one that makes for a wholesome meal. This dish, which is full of proteins and vitamins, is best paired with some mustard sauce and chili sauce.
3. Jaw Breaker Burger
The Jaw Breaker Burger's specialty lies in its juiciness. This double patty whopper is loaded with sauces, caramelized onions, egg cheese, bacon and lettuce.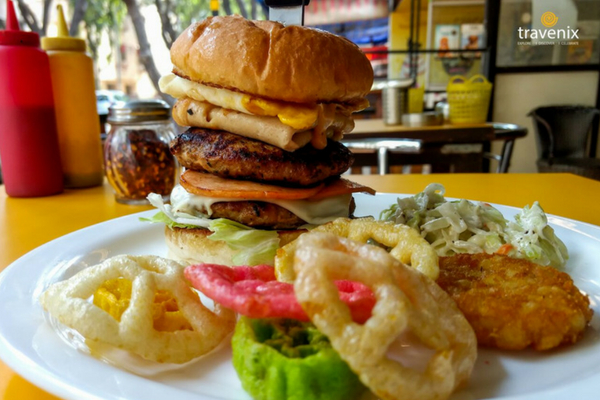 The best part is that you have the ultimate say in what goes in your burger. Chicken or pork, choose whichever suits your mood.
4. One Pounder Burger
This one is a mighty mountain that only someone with a giant appetite can conquer alone. It has five crunchy patties sandwich between a tower of cheese, salami, half fry, sauces and some veggies.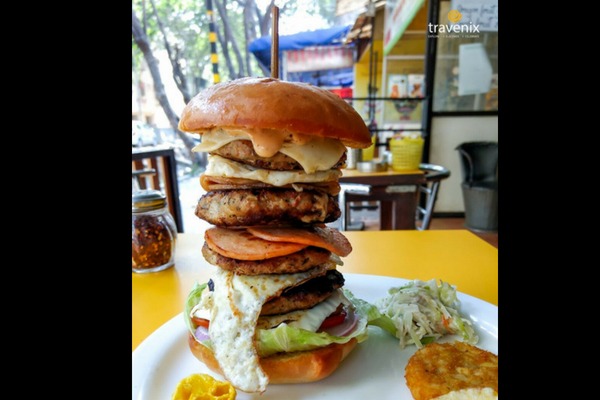 Try challenging your friends to finish this mammoth in their soon-to-be announced burger competition!
5. Oreo Shake
There is a never a bad time to have Oreo Shake! It is especially a great accompaniment with all the burgers at Brunch N Munch.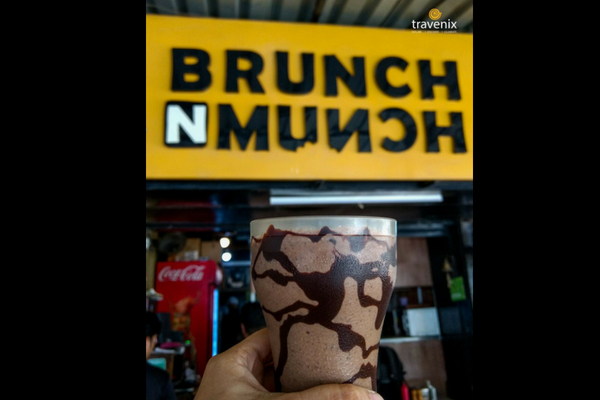 This shake has a generous amount of chocolate sauce in it; so be prepared for a sweet treat with every sip.
6. Blue Phantom
If a milkshake is too heavy an accompaniment with your food, opt for this wonderful drink. It's easy to mistake the gorgeous aqua color of this drink with that of a sparkling Blue Lagoon.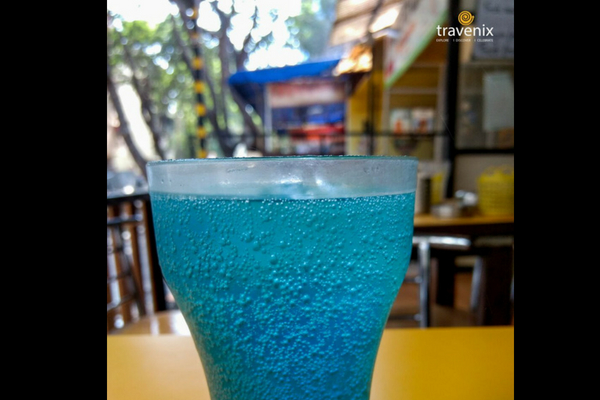 This one is minus all the alcohol, but equally visually appealing as well as tasty.
7. Grilled Chicken Rice Meal
The Grilled Chicken Rice Meal is a juicy treat that is perfect for the times when you are looking for a wholesome brunch. The chicken is topped with a sea of flavorful mushroom sauce.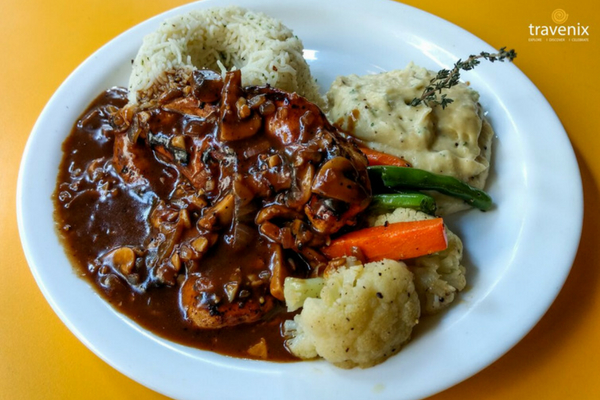 It has some veggies and mashed potato on the side too, but the mushroom sauce takes the cake for changing the whole taste of the dish.
There is a lot more on their menu that seems interesting, but that's all that our appetite could take then. They are looking to expand and give out some franchises, so hopefully, our next visit will be at their new outlet.
Either way, we're looking forward to their burger competition soon. If you still haven't checked out this brilliant breakfast cafe, head there with your friends for a scrumptious meal. Share this with your friends, tag them in the comments section below and make a plan to go there, right away!
Where: 12 Costa Gravas, Sunderlane, Orlem, Malad West
Latest posts by Vibha Sharma
(see all)