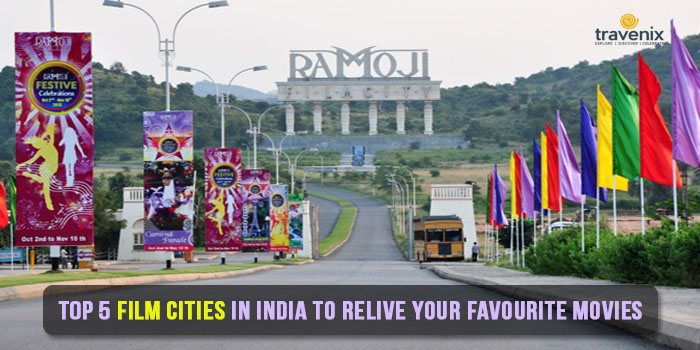 Top 5 Film Cities in India to Relive Your Favorite Movies
India is the world's largest film industry, producing thousands of films annually in multiple languages. On an average, more than 14 million people go to theatres in India, and about 4 billion tickets are sold every year. With such a massive fan-following, the Indian film industry has developed various film cities across the country for shooting their films.
Enter the World of Films
Some of the largest film cities and studios in the world are in India. Here, you can enter the world of your favorite films and actually live the film. These cities are also popular tourist destinations. Here, we have listed the top film cities in India for you to explore!
1. Ramoji Film City
Located in the southern Indian city of Hyderabad, Ramoji Film City is indeed the world's largest film studio complex, spread out over 2000 acres. This place not only provides technologically advanced pre-and post-production labs, but also stages concerts, beauty pageants and even corporate meetings. Such is the size of this studio that nearly 40 Indian films can be produced simultaneously in this complex. You can see a wide range of sets here, ranging from a miniature Taj Mahal to the sets of Baahubali.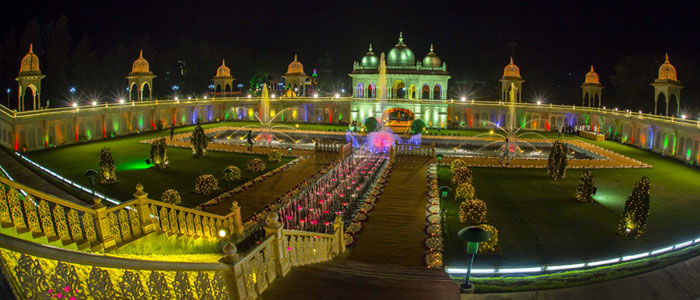 2. Mumbai Film City
Home to the biggest film industry in the world, Bollywood, Mumbai is truly the city where dreams come true. Located in the lush environs of the Goregaon suburb of the city, Mumbai Film City started its journey way back in 1911. From movies to Hindi TV shows, hundreds of entertainment shows are shot here regularly. You need to take prior permission for entering this city. If you are lucky enough, you might even get to see some Bollywood movies being shot right in front of your eyes. It is also popularly called Goregaon Film City. This definitely is one of the best sightseeing places in Mumbai.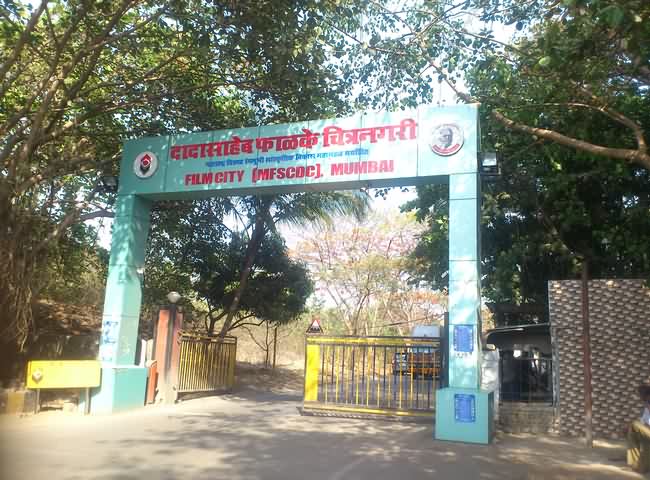 3. MGR Film City
Built in 1994 in honor of M.G. Ramachandran, this film city in Chennai is spread across 70 acres in the Taramani region of the city and is a popular tourist spot. This city boasts of a film school, and indoor and outdoor shooting areas with replicas of villages, urban areas, and landscape gardens, to name a few. A visit to Chennai is incomplete without visiting MGR Film City!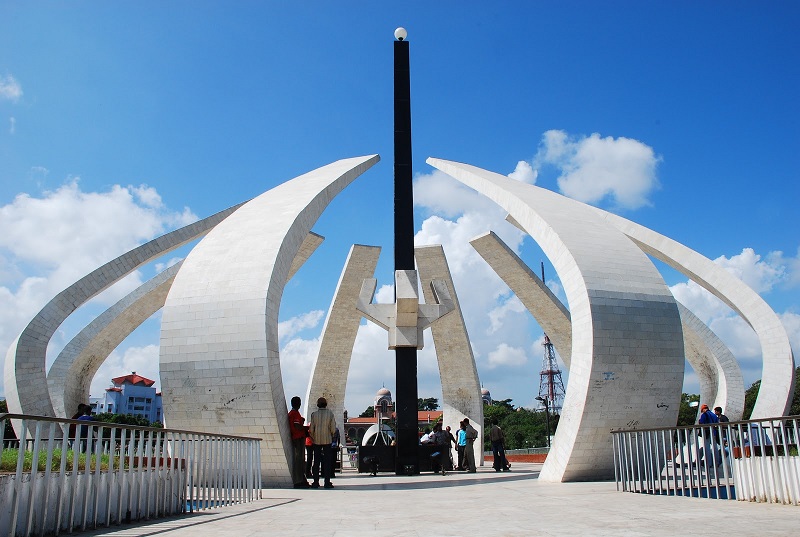 4. Innovative Film City
Located right next to the Silicon Valley of India, Bengaluru, Innovative Film City is a tourist attraction that must be visited when visiting Bangalore. From a cartoon city to a mirror maze, you can find many activities here. You can also visit the numerous museums here, including Wax and Fossil Museums. Sports and adventure junkies will love bungee jumping and cricket activities here. After all, Bangalore is one of the best places for bungee jumping in India.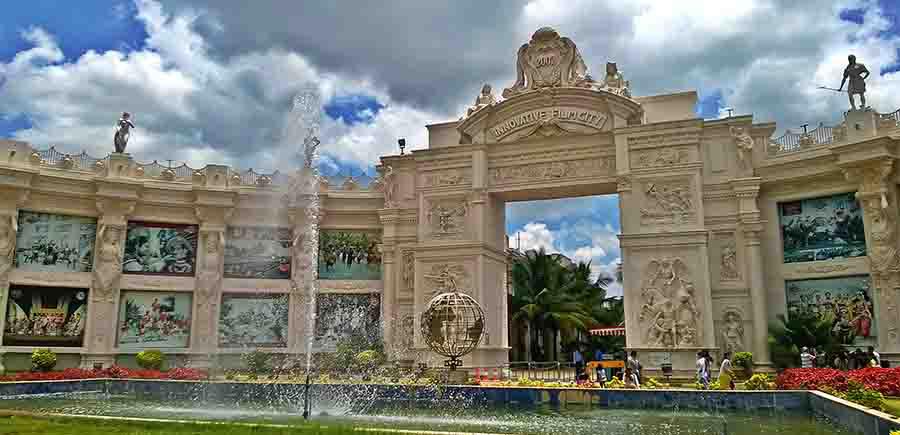 5. Noida Film City
Built by Sandeep Marwah in 1987, Noida Film City is spread across a hundred acres of land with 25 acres dedicated to indoor studios. This city has not only been used for Bollywood cinema but also for numerous regional films in Bhojpuri, Bengali, Punjabi and other Indian languages. (dotnetcoretutorials.com) It is also used for shooting many TV serials, news and other entertainment programs.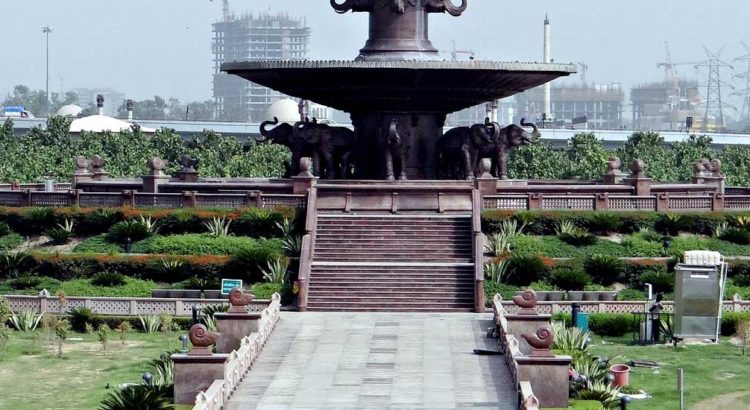 Each film city has something unique to offer that sets it apart from all others. India is known for its plethora of films released in more than 15 languages, and this makes them an integral part of tourism as well. There is no better way to live your favorite movie than actually visiting the set and diving into the story. Do let us know your experiences on visiting these kick-ass film cities.
Image Credits: India.com,Map My India, Mumbai77, LittleApp, HappyKeys
Latest posts by Vibha Sharma
(see all)