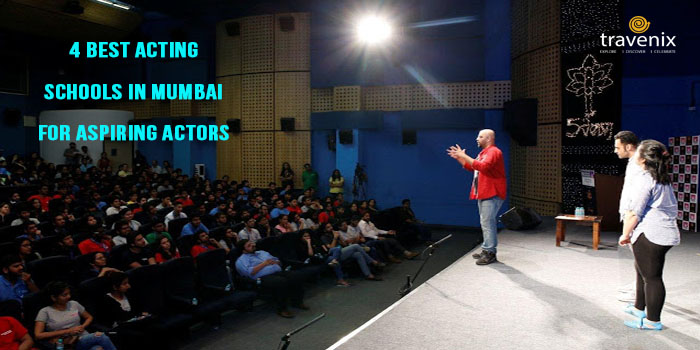 4 Best Acting Schools In Mumbai For Aspiring Actors
While a degree in acting is not a necessity in the film industry, actors are increasingly opting to pursue professional courses in acting to learn the fine nuances of the art. Not only do acting schools help in polishing and elevating skills, but the wide network that these schools have in the industry makes it easier for you to get your initial break.
Entering The Thespian Society
If you're considering joining an acting school, we would advise you to do your thorough research on the teaching methods and join one that seems the most suitable for you. We've got a list of the best acting schools in Mumbai to make it easier for you to make the right choice.
1) Whistling Woods International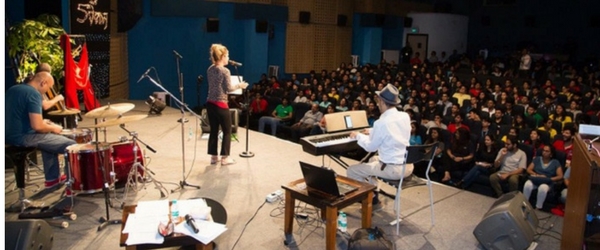 Founded by one of the best filmmakers in India, Subhash Ghai, Whistling Woods International is reputed for taking in only the best talent in the country. While equipping actors with the nuances of acting primarily for cinema, the curriculum at Whistling Woods also exposes them to different acting methods. Some of the best names in the media industry teach all the budding actors in this school; so students get great exposure to some on-field work early on. The school focuses on providing an overall experience of the entertainment industry and films; so you can also check out their courses on filmmaking, design, music, animation, fashion and communication.
Where: Goregaon
2) Anupam Kher's Actor Prepares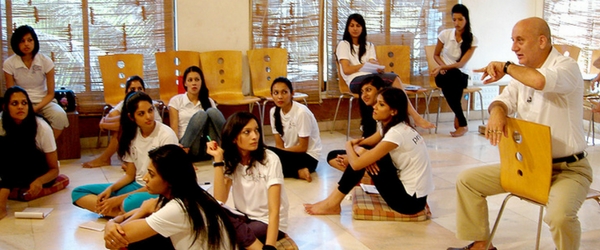 Anupam Kher needs no introduction when it comes to films. So, an acting school run by him is bound to attract a lot of attention in the industry. His acting school is different from the rest of the league in a way as it focuses on giving its students a more practical experience rather than going by the books. Throughout the programme, students get to interact with Kher himself, and also get individual guidance and counseling from him. Kher's friends from Bollywood often visit the institute's campus as visiting faculty and share their success stories with the students. Though intensive; their acting, screenwriting and modeling courses groom the students for the entertainment industry well. Though their main campus' branches are located in Juhu and Andheri, they regularly conduct workshops and events across India and abroad.
Where: Andheri, Juhu
3)The Barry John Acting Studio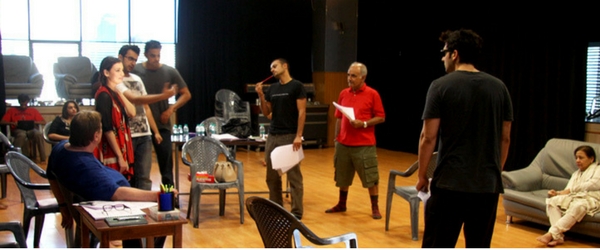 Known as the guru of veteran actors Shahrukh Khan and Manoj Bajpai, British born Barry John is well-known in the theatre circuit in India for his exceptional eye for talent and direction. His acting school aims to help actors build a synergy between their body, mind and voice for effective expression and communication. For this, they have various workshops and activities on radio plays, news-reading, miming, gymnastics, martial arts, street plays and others. Devoid of any academic jargon, their system of teaching comprises mostly of experiential learning techniques. Beyond the technical aspects, they put an emphasis on connecting with one's inner feelings and emotions to bring out the best, be it film-making or acting. The institute demands a high level of commitment from the actors and is considered one of the most rigorous training courses, demanding a lot of perseverance. They also have another branch in New Delhi.
Where: Andheri
4) Zee Institute of Media Arts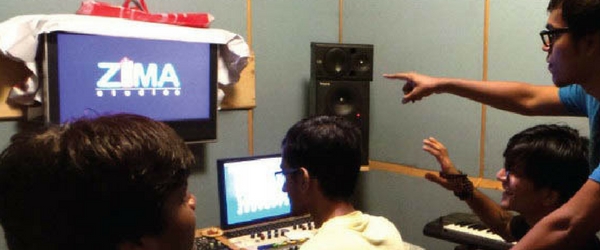 As one of the biggest media companies in India, Zee Entertainment Enterprises' clout in the television, music and film industry provides a great opportunity for students to gain first-hand experience on the field. The Zee Institute of Media Arts offers courses in journalism, film making, TV presentation, direction, cinematography and audio engineering along with acting. Only a six-month course, students are expected to devote three days a week for their classes. Designed on the Stanislavsky's 'Method Acting' model, their curriculum includes activities based on monologues, speech, diction, imagination, observation, and others. The last week of the course provides practical training of facing the camera, and helps students build a professional show reel for the film industry.
Where: Andheri
Whatever your aspirations are — be it theatre, films or television — we hope you find the best mentors to help you learn and grow. If you're still looking for some inspiration, check out some of the best Bollywood movies on Mumbai to get yourself pumped up about your dream of making it big in this city of glamour. Do you know of any other acting schools that other budding actors need to know about? Please let us know about them in the comments section below.
Image Credits: Music Malt, Actor Prepares, Edunuts, FilmyKeede, Pocket News Alert
Latest posts by Vibha Sharma
(see all)