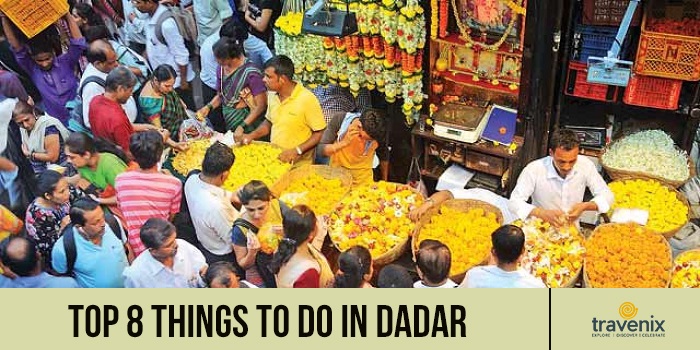 Top 8 Things To Do In Dadar
Dadar is a middle-class suburb in Mumbai that has been notorious for its crowded train station and packed markets. An important hub of arts and politics in the yesteryears, Dadar has many iconic buildings and places to explore for any traveler who has a keen eye for culture.
Dadar In A Nutshell
Shivaji Park in Dadar has witnessed freedom fighters strategizing the plan leading up to India's independence, while the Phool Galli or the Dadar Flower Market is the oldest flower market in Mumbai that still fascinates travelers with its vibrancy. While you'll have to find your way in the crowded lanes at all the places to see in Dadar, if you can overcome the hurdle, the experience will be definitely rewarding. We've planned out a travel itinerary for those who want to explore Dadar.
1. Check out Sachin Tendulkar's training place
One of the largest parks in Mumbai, Shivaji Park is home to eight cricket clubs, and big names like Sachin Tendulkar, Ajit Wadekar, Sunil Gavaskar and many others were once trained here; so it is known as the cradle of Indian cricket. While cricket remains dominant, many football practices also take place there.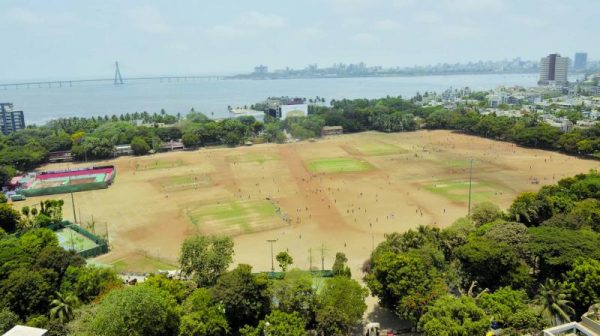 In the past, it has been a witness to some very politically charged gatherings during the pre-independence era. The park was built in the honor of Chhatrapati Shivaji and his statue in the park is unique; it shows Shivaji without having drawn a sword.
Where: Shivaji Park, Opposite Mayor's bungalow, Dadar West, Dadar
2. See thousands of colorful flowers at Dadar Flower Market
Dadar Flower Market is the biggest and the oldest flower market in the city. From fresh marigolds to exotic roses and orchids, you'll find everything here. This market is a treat for all your senses: the market is engulfed by the vivid colors of the flowers, while their scent fills up the air.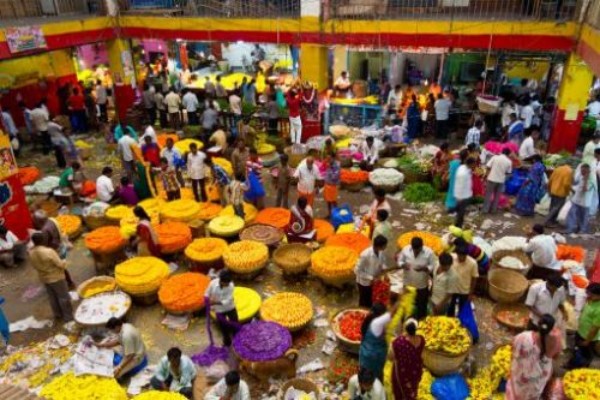 Florists and wholesale dealers set up their shops as early as 3.30 am and stay up till 5 pm, but if you want to witness the market at its best, go as early as possible. You'll be able to avoid the crowd that throngs the place later on. (jordan-anwar.com)
Where:302, Senapati Bapat Marg, Dadar West
3. Enjoy a scenic sunset at Dadar Chowpatty
Dadar Chowpatty Beach is a popular spot for early morning joggers and walkers, but it is also a great spot to enjoy a beautiful sunset. Unlike most beaches in Mumbai, this one isn't too crowded and isn't thronged by street food vendors.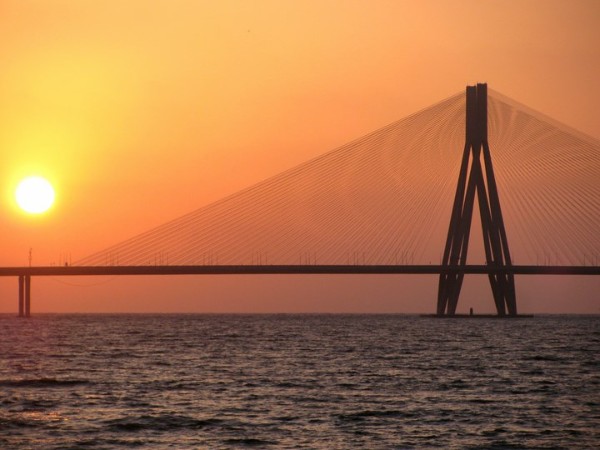 Dadar Chowpatty is peaceful and also offers a magnificent view — you can see the iconic Bandra – Worli Sea Link. It is located at a walking distance from Shivaji Park; so it is mostly visited by those who go walking or jogging in the park.
Where: Dadar
4. Visit Dr. BR Ambedkar's memorial
Chaitya Bhoomi is an important tourism and pilgrimage site that draws lakhs of Ambedkar followers on December 6, the death anniversary of Dr. BR Ambedkar, the architect of the Indian Constitution. His remains were buried at this memorial and every year on his death anniversary, prominent politicians visit this place to pay homage to him.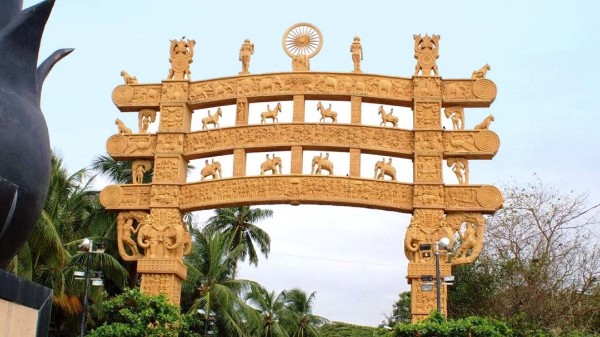 Inside the memorial, there is a bust of Gautum Buddha along with another one of Babasaheb Ambedkar. The main entrance of this structure is a replica of the Stupa of Sanchi while there is also a replica of Ashoka Pillar inside. Because of this, it is also a site that attracts Buddhists from across the country.
Where: Chaitya Bhoomi, Sant Dyaneshwar Marg, Chandrakant Dhuru Wadi, Dadar West
5. Visit the famous Siddhivinayak Temple
One of the best places for sightseeing in Mumbai, Siddhivinayak Temple draws approximately 25,000 people daily. Dedicated to Lord Ganesha, this 19th-century temple is also said to be Mumbai's richest temple. The temple's unique symmetry is complemented with wooden doors and gold plates on the roof of the sanctum.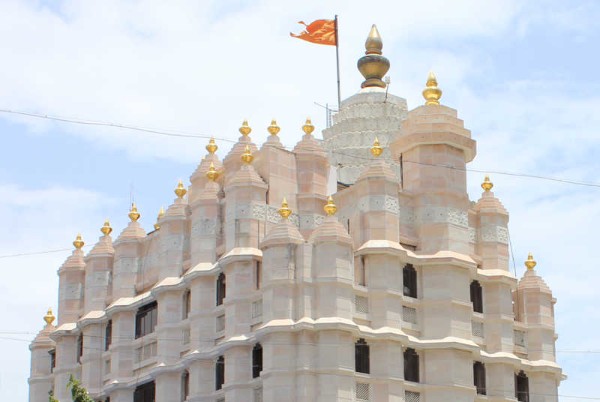 Siddhivinayak's Ganesh idol is unlike any other in the country; all idols have Ganesh's trunk placed on the left side, while here, it is on the right. Apart from the magnificent Ganesha idol, the temple also has a statue of Ganesh's mushak. Devotees believe that any wish can be granted if you whisper it into the ears of the mushak with faith. The temple is also frequented by celebrities and prominent politicians.
Where: Prabhadevi, SK Bole Road, Dadar West, Dadar
6. Sample delicious street food
If you're looking for a quick vada pav that you can grab on the go, there is no better place than Ashok Vada Pav in Dadar. It's one of the oldest vada pav centers in Mumbai and because of its iconic status, stays always crowded.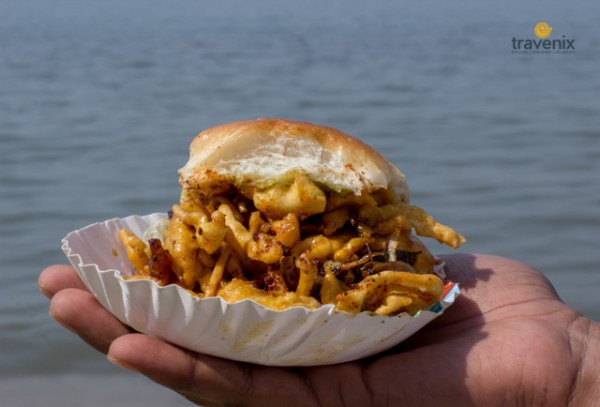 For Maharashtrian dishes and snacks, Aaswad is an option that will not let you down. Even if you're in the mood for a frankie or a sandwich, there are a lot of options. For the complete guide on what to eat in the area, check our list of street food options in Dadar.
Where: Ashok Vada Pav, Aaswad, and other places
7. Watch a play at the iconic Shivaji Mandir
This iconic 53-year old theatre auditorium has hosted some of the best Marathi plays ever made. It was a favorite among the bigwigs of Marathi theatre; Prahlad Keshav Atre (Acharya Atre), Prabhakar Panshikar and Vasant Kanetkar are some of the brilliant actors who have performed here.
Shivaji Mandir has gone beyond its golden era, but you can still grab a seat and watch a play here on weekends.
Where: NC Kelkar Road, Dadar West
8. Visit Our Lady of Salvation Church
Popularly called Portuguese Church, this church was built by the Portuguese in the 14th century. It was rebuilt twice after that, and the present day structure was built by the famous architect Charles Correa.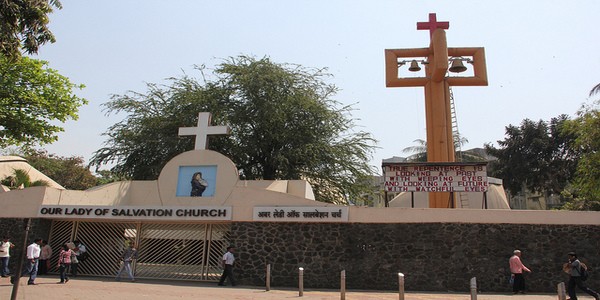 He wanted to create a space that would enable devotees at the church to meditate and reflect in peace. The church is made in such a manner that it can accommodate more than a thousand people; its baptistery, congregational space, oratory, and sacristy are all interconnected.
Where: S.K. Bole Road, Dadar
If you know of any other hidden gems that a traveler who is visiting Dadar shouldn't miss out on, do let us know in the comments section below.
Image Credits: DNA India, churchtimings.com, playingwithmemories, Tripoto, Just Dial, Holiday IQ, Mumbai Live, The Hindustan Times
Latest posts by Vibha Sharma
(see all)