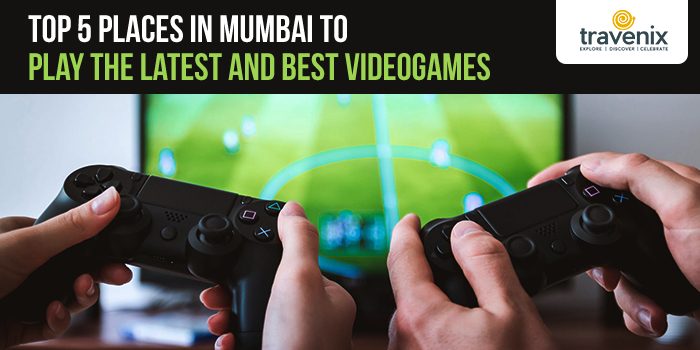 Top 5 Game Zones In Mumbai
Mumbaikars are known to be hard workers, but they also take their fun time pretty seriously. Apart from malls and nightclubs, gaming zones are popular spots in Mumbai to hang out with friends. These entertainment centers have the latest video games, virtual reality games and more.
Game On!
These game zones are perfect to spend a full day with your friends, just shifting from one game to another. When there is so much fun around, you are going to lose track of time. So, whenever you are planning to visit these gaming centers, make sure you have a lot of free time for yourself. We've listed down the best game zones in Mumbai for you, so you can make plans with your friends with ease.
1. Smaaash
This gaming zone has an exhilarating vibe that is absolutely infectious. Inside this gaming zone, there are different sections for a jungle safari, indoor cricket park, trampoline park, paintball, go-kart and more.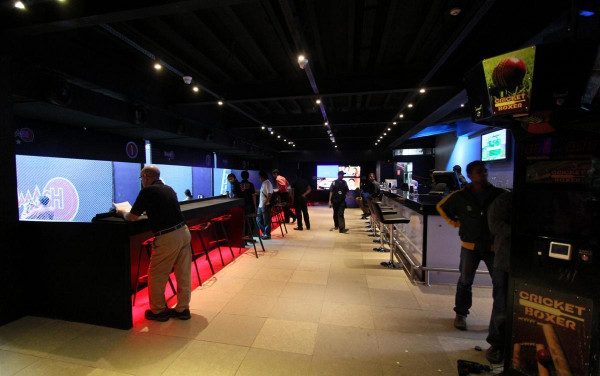 It also has some great simulation games for those who are fans of football and airplanes. They also organize birthday parties and corporate events, so take your whole gang of friends there for some group fun.
Where: Gate No. 4, Kamala Mills Compound, Lower Parel
2. District 13 The Gaming Zone
This gaming zone calls out to all the fans of Xbox and PS4 games. They have a good collection of games for both, along with other LAN and online games. Their seating arrangement is such that a group of 10-15 people can easily be accommodated together.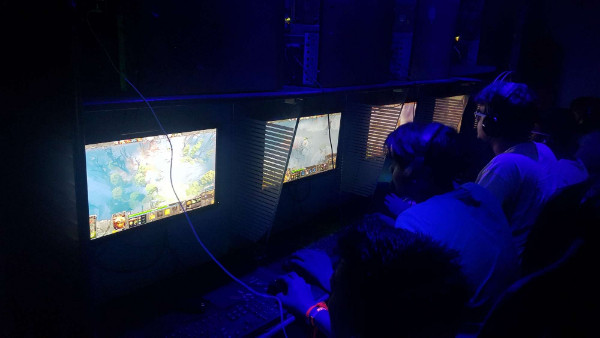 But if you're planning to go there with your friends, it is advisable to get it reserved in advance. Since their rates are pretty affordable, it tends to be a hub for gamers in the area and often gets crowded.
Where: Shop No-20/E-wing, Sumit Samarth Arcade, Behind Jain Mandir, Aarey Rd, Jawahar Nagar, Goregaon West
3. VR Unreal
This gaming center is unlike any other gaming zone in India. It's meant to give you an immersive virtual reality experience, so you enter a whole new universe in their gaming experience. This gaming center has multiple family-oriented virtual amusement facilities, so you can take all the elders and the little ones in your family together for a unique experience.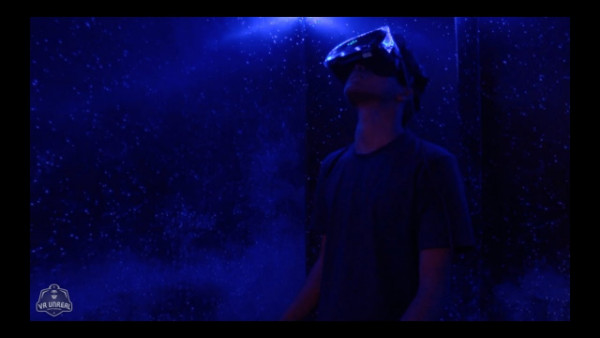 They are equipped with over 750 games, so you will never have a dull moment, we promise. Out of these, 15 games are interactive. They also have a game where you can slip into a pilot's role and control your aircraft. It turns for a full 720 degrees!
Where: Shop #1, Dheeraj Sneh, A Wing, 30th Road, 400050, Bandra West
4. Timezone
Timezone is the fun epicenter in Ghatkopar, Malad, and Thane. From arcade games and bowling to bumping cars and ice-air hockey, there is a lot to play there. For kids, they have separate sand zones, where your little ones can let their imagination run wild and create sand castles straight out of their dreams.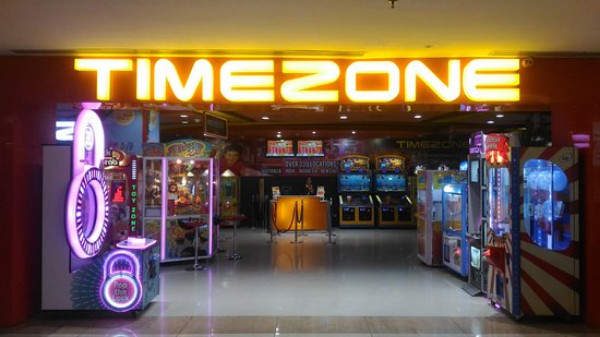 The gaming zones are lit up in bright colors, giving it an upbeat vibe. Some of their branches across India have special offers on all Thursdays after 7 pm. You can enjoy their bowling for Rs 99 and explore all their video games for just Rs 9!
Where: Ghatkopar, Malad, Thane
5. Infiniti Mall Malad Play Zone
Just like all other malls, Infiniti Mall in Malad has shops, a buzzing food court and a movie theatre on the first two floors. What is different here is that their third floor is dedicated to gaming. It has dashing cars, joy rides, and some water games as well.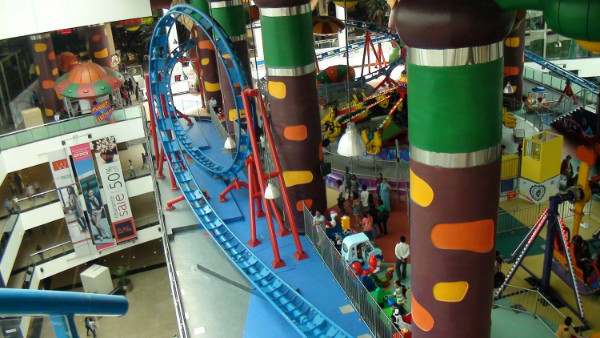 These family rides are for everyone, but for those in your group who are a little more on the adventurous side, there is more to explore. Their indoor roller coaster is a great ride for some thrill. For toddlers, they have a separate sub-section called Toddler's Den where they can freely move around and play with some colorful toys.
Where: Link Road, Mindspace, Malad West
Do you know of any other gaming zones in Mumbai? Let us know about it in the comments section below and share your experiences too.
Image Credits: Team-BHP, Theme Park Review, Niket Bhanushali, TripAdvisor
Latest posts by Vibha Sharma
(see all)