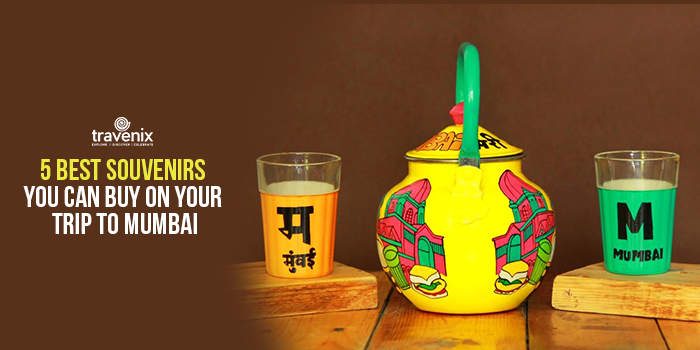 Top 5 Souvenirs That Tourists Can Buy From Mumbai
Most tourists want to take back mementos and souvenirs that can remind them of their beautiful holiday memories. For those visiting Mumbai, the options are ample because the city is a shopping haven. From street-side markets selling cheap antiques and clothes to glitzy malls with the biggest brands, there is something for all kinds of budget.
Taking Back Memories
If you're looking for customized gifts, you should check out our article on gift shops in Mumbai. But if you want to take bak something that will remind you of Mumbai and its iconic monuments or beaches, here is a quick souvenir guide for you.
1.Leather Goods
Mumbai's Dharavi neighborhood is known for being the third largest slum in the world. But the same neighborhood has a thriving leather industry that supplies leather goods to some of the biggest names in the fashion industry. You can find the genuine leather products there of the finest quality at affordable rates. They have shoes, wallets, purses, belts, diaries, hats, and more.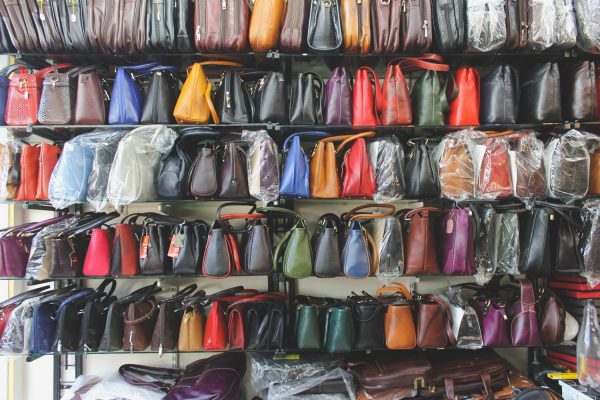 2. Vintage Bollywood Posters
Mumbai is synonymous with Bollywood, so for any movie fan, vintage Bollywood posters are the perfect souvenir to take back. Various shops in Chor Bazaar have all walls covered in posters of the most popular Bollywood films of all times. From Don, Deewar, and Guide to DDLJ, you'll find posters for all movies there. Posters of some iconic Hollywood movies like Pulp Fiction and Godfather are also featured there. You could get a small poster that is a reprint of the original version for Rs 300 there. An original one costs Rs 1000 and above.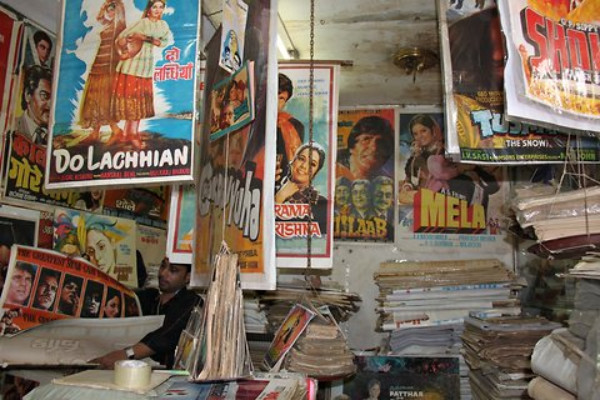 3. Ittar
Fed up of the floral or musky frangrances in the perfume market? Give ittar a try. For the uninitiated, ittar is an essential oil that is derived from botanical sources. These oils are then distilled into a wooden base and then aged for a long duration. The aging period can sometimes last up to 10 years! Ittar, which goes back to the time of Mughlas, can even be used while bathing. You can find ittar at the famous attar gully near Mohammed Ali Road or find wholesale shops near Princess Street and Chakala.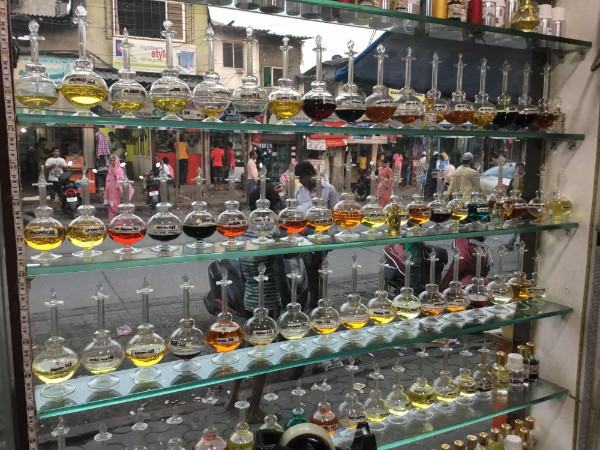 4. Clothes
Be it kurtas, skirts, dresses, tshirts, lehengas, or saris, clothes shopping in Mumbai is something that most travellers are on the lookout for in Mumbai. For the cheapest deals, you should check out street markets in Mumbai. But before you head there, make sure your bargaining skills are polished. If you don't haggle, you'll end up paying extra. Malls and saree showrooms are the other options that you can check out.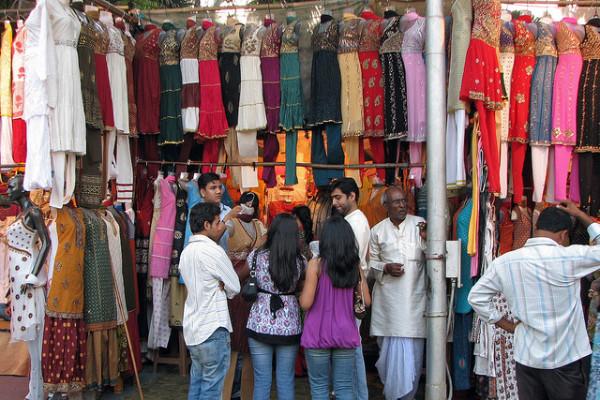 5. Jewelry
At some street markets, you'll also find a huge collection of artificial jewelry that ranges from bohemian to traditional. For statement jewelry pieces and accessories, you can check out Colaba Causeway. If you're looking for more exquisite designs, here is a list of quirky jewelry stores for you.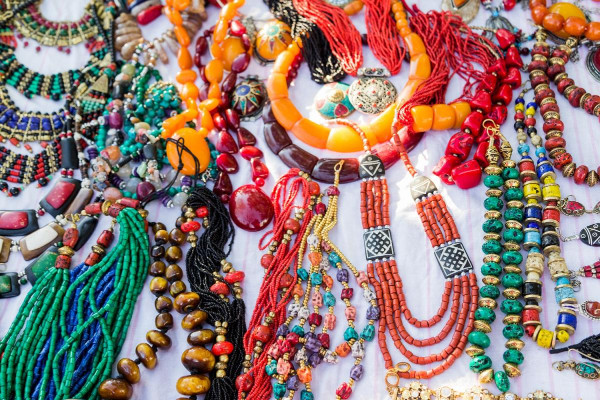 Other than these, you could also look out for Gateway of India postcards and stamps. If thats too mainstream for you, check out a few handicraft stores and spice markets in Mumbai. You're sure to find more than what you are looking for. Which other souvenirs do you think tourists can buy from Mumbai? Please share with us your views in the comments section below.
Image Credits: Deccan Herald, In Transit, Just Dial, Chuzai Living, India Someday
Latest posts by Vibha Sharma
(see all)