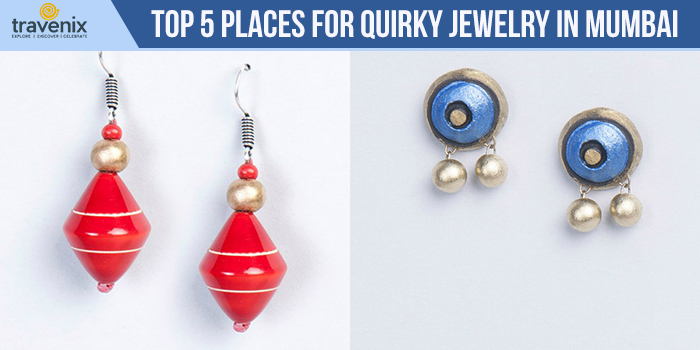 Top 5 Places For Quirky Jewelry In Mumbai
Gold, silver and diamond jewelry is great for grand occasions but it's highly expensive. If you're aren't willing to splurge so much to deck yourself up every day, there is always imitation jewelry to go to. It looks just as stunning and there are a lot more colorful varieties to choose from.
Go Unconventional!
Traditional ethnic jewelry, funky nose pins, bracelets, and anklets — all of these are available at throwaway places in Mumbai. All you need to know are the right places to go to. We're here to help you with just that! Check out our list of best places in Mumbai for unique jewelry and head on a shopping spree.
1. Curio Cottage
Curio Cottage's exquisite jewelry is perfect for a somber art show or even a night out with friends. Their jewelry takes inspiration from traditional designs and creates unique designs to appeal to the modern aesthetic sense.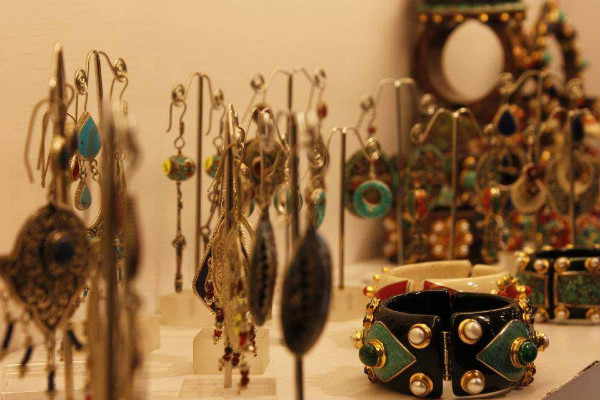 Their earrings have some exquisite designs and the prices start from Rs 1,200. Their neck-pieces are sophisticated yet elaborate and can glam up any plain cocktail dress or gown. You can buy them for around Rs 4,000.
Where: Crystal Blue Building, 16th Road, Khar West, Mumbai
2. Myrtle
Tired of seeing bling all around? With Myrtle's pure handmade clay jewelry, you can go for a more subtle and understated look. They pay special attention to minute details to create wonderful floral designs. Their rings are chunky, yet the tiny clay flowers on it add a special delicate touch to it.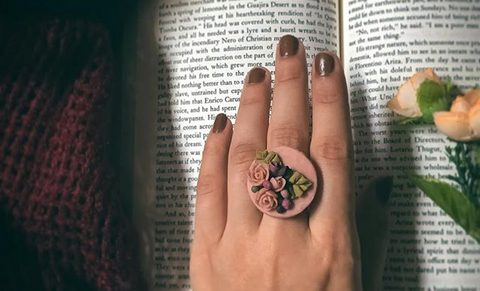 The brand's owner and designer Saptaparni Mahalanabish plans to experiment more and move beyond floral designs soon. If you have any idea in mind, you can discuss it with her and she will customize the design for you. You can find her designs on her Instagram handle @myrtlehandcraft. You can her DM her to place an order and if you're a resident of Mumbai, you can expect your jewelry to be delivered in 3-4 days. Elsewhere in India, it may take up to a week.
Where: @myrtlehandcraft (Instagram)
3. Silver Streak
Silver Streak is for all those who can't resist pairing silver jewelry with long skirts and beautifully printed dresses. From hand-carved silver earrings to pendants, bangles, and necklaces, there is a lot to choose from.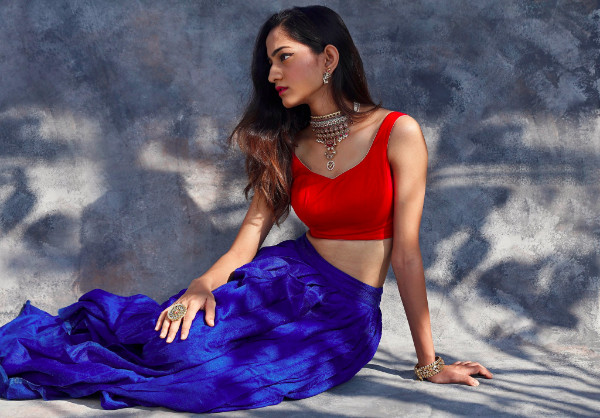 Some of their designs also incorporate colorful beads and gems, giving the silver pieces a stunning uplift. Their creations are often sported by celebrities like Sonam Kapoor and Dia Mirza. While their designs are absolutely gorgeous, if you can't find the perfect design that you want, you can also ask them for customization.
Where: Bandra, Khar
4. Colaba Causeway
If you're looking for funky trinkets that won't be too heavy on your pocket, head to Colaba Causeway. This street market has more than a dozen shops where you can find trendy jewelry, vintage artifacts, antique wall clocks, trendy clothes, footwear, bags and a lot more.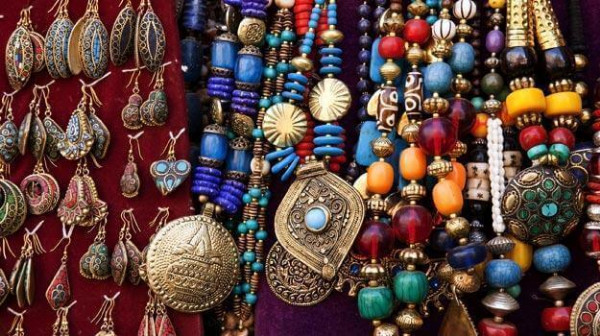 While most of the jewelry pieces are reasonably priced when you compare them to the prices in upmarket showrooms, you'll need to bargain with the shopkeepers to get them at absolutely throwaway prices.
Where:  Bakery Lane, Army Area, Nofra, Navy Nagar, Colaba
5. UrbanKala
At UrbanKala, each and every piece of jewelry and accessory is hand-painted and is absolutely eco-friendly.  They take pieces of waste wood, coconut shells, old jute pieces, and other such materials and give a complete makeover to create eclectic jewelry designs.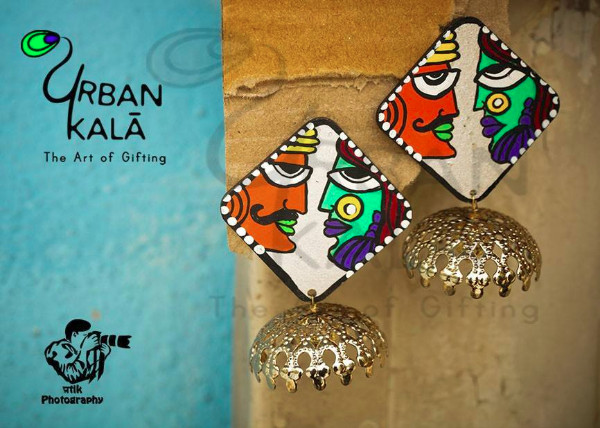 Along with earrings, necklaces, bracelets, and rings, they also have key chains, trays, murals and other gift items. If you want to give your loved ones a special gift, they'll be happy to customize it for you too. Previously, they have even painted caricatures and murals on pillowcases and trays to create some quirky gift designs. You can check these out on their website and place an order directly from there.
Where: No 1, Park Rd, Navpada, Park Road, Vile Parle

Go and find the best accessories at these stores to turn any plain outfit into an absolutely gorgeous one. Do you have any other jewelry shops in mind that also have a rather quirky jewelry collection in Mumbai? Give us your suggestions and let us know more about your shopping experience in the city, in the comments section below.
Image Credits: Peachesandblush, Just Dial, LBB, UrbanKala, Myrtle, Silver Streak
Latest posts by Vibha Sharma
(see all)