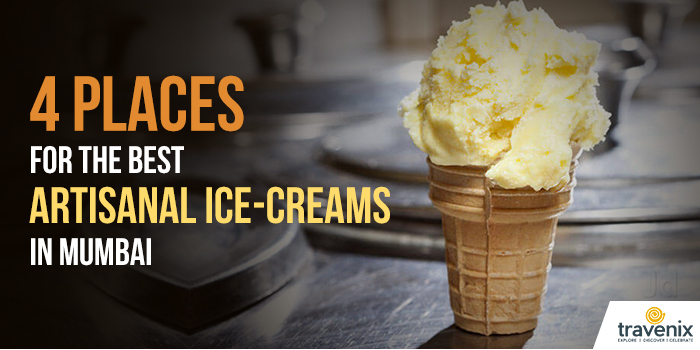 4 Places For The Best Artisanal Ice-creams In Mumbai
For most people, ice-cream makes the cut for tasty desserts and sweet treats. But for those who want the absolute best, not all ice creams are created equal. They yearn for that one scoop of ice-cream that is made from the finest quality of ingredients and is nothing short of perfection. And that's where artisanal ice-creams come into the picture.
Ice-cream At Its Finest
Artisanal ice-creams may not look very different from the ones that ice-cream parlors across the city are selling but they are slightly different in the way they are prepared. Typically, artisanal ice-creams are only prepared in small batches, which are closely watched and cared for. All the ingredients that go into its making are ideally sourced from the best of local farms.
Artisanal ice-cream parlors usually treat the whole process as an art in itself. They're looking to achieve a superior texture, flavor and something that is more visually appealing too. If you're an ice-cream connoisseur who rolls their eyes at all the ice-cream shelves in supermarkets, you should check out these artisanal ice-cream shops in Mumbai. A word of warning though — they're all super expensive!
1. Hawte Artisan Creations
Hawte Artisan Creations' alcohol infused ice-creams are a hit with the Mumbai crowd. It has very less alcohol, so you don't have to worry about any hangovers either. With innovative names like 'Raisin Monk', which is Old Monk Rum ice-cream with rum soaked raisins and 'Drunken Apple', which is Smirnoff Green Apple Vodka ice-cream with vodka soaked apples, they manage to bring all your boozy ice cream dreams to reality! Their unique Game Of Thrones ice-cream even had GOT fans drooling.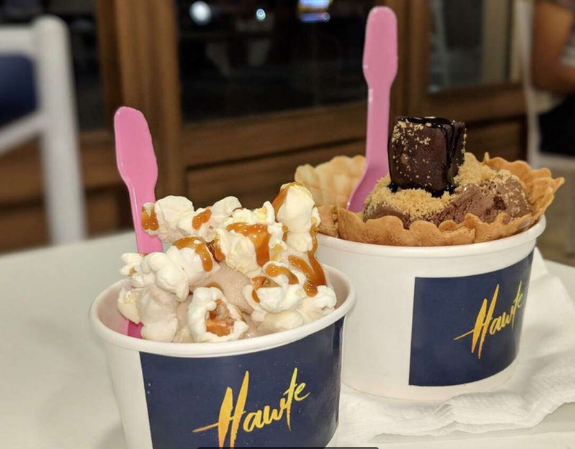 Their ice-creams have no added preservatives or sugar. The owner is quite friendly too and is constantly looking for more ice-cream flavor ideas. So if you've got a usual combination in mind, just let them know. They will try their best to come up with a unique ice-cream flavor based on your suggestions.
Where: Mulund, Chembur

2. Bono Boutique Ice-cream
Bono Boutique Ice-cream promises to please the ice-cream lovers who are looking for the usual chocolaty flavors as well as the ones who can't wait to try something new. Their White Chocolate Passion Fruit, Mango Passion Fruit, and Lavender Honey are a hit with the latter.  Their Dark Chocolate Sea salt flavor is highly recommended too. The strong bitter aftertaste of dark chocolate is complemented well with just a pinch of sea salt.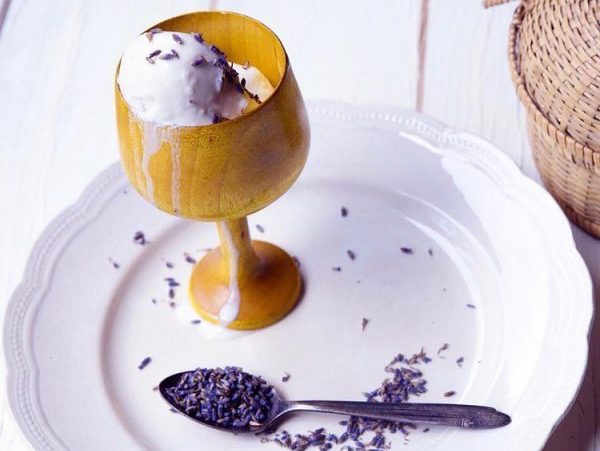 These eclectic flavors are only for those who don't mind splurging a little to taste some creamy heaven, they are a tad bit over-priced. Bono Boutique Ice-cream also offers pastries under the brand name of Caramel Carousel, but you're advised to ring them up in advance to get your hands on their pastries.
Where: Bandra, Kemps Corner
3. Coppetto Artisanal Gelato
Chef Nikhil Jain took it upon himself to introduce Mumbai to the most authentic flavors of Italian gelato. He learned how to make gelato from the scratch in Italy, and came back to start his own artisanal gelato parlor in 2017. Currently, there are 12 different flavors, out of which Pistachio, Ferrero Rocher and Hazelnut are highly recommended.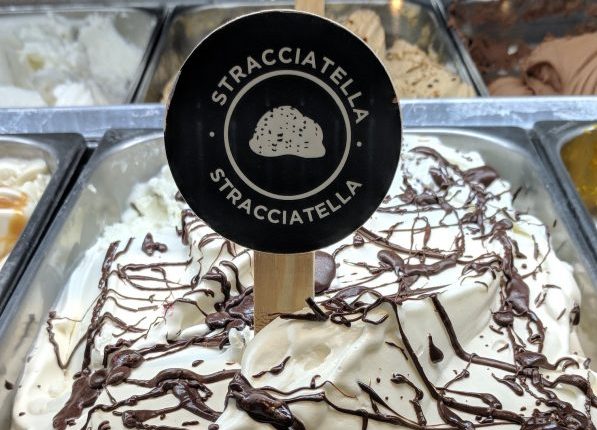 While their gelatos are truly creamy and delicious, their sorbets are worth a try too. They've got raspberry, guava and lemon sorbets on the menu, but if you like, you can request them to mix any of these flavors into one scoop as well.
Where: 117, Waterfield Road, Bandra West
4. Sucres Des Terres
The owners of Sucres Des Terres say that this artisanal shop was something that they hadn't really planned on opening beforehand. But since it opened, passion for culinary arts has been their biggest driving force. They make sure that all their flavors are made in small batches and all the ingredients sourced are of the highest-quality.
For their Clean Mean Vanilla Bean ice-cream, they get all the vanilla beans from Kerala, while their cocoa beans for 'Bean To Jar' flavor comes from the foothills of Annamalai in Tamil Nadu. These are treats that have been made with finesse, and with each bite, you can actually feel the burst of flavors coming through. Their seasonal Mango and Strawberry flavors are quite popular too.
Where: 2A Rashid Mansion, Samunder Point, Dr. Annie Besant Road, Worli
Are there any other ice-cream parlors in Mumbai that have premium quality ice-cream? Give us your suggestions and reviews in the comments section below.
Image Credits: Bono Boutique Ice-cream, Sucres Des Terres, Coppetto Artisanal Gelato, Hawte Artisan Creations
Latest posts by Vibha Sharma
(see all)