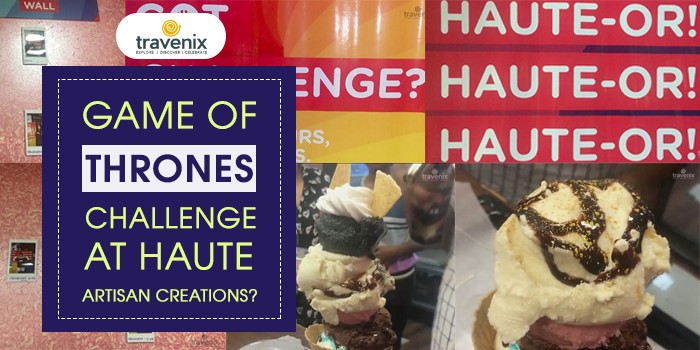 7 Minutes Game of Thrones Ice Cream Challenge in Mumbai
If you're looking for some amazing hand-crafted ice creams, then one of the best places to visit in Mumbai for that is Haute Artisan Creations. Tucked away in the sprawling Hiranandani Township in Powai, the only tiny thing about this shop is its cozy size. A long list of ice creams awaits your arrival here.
Dive into World of Ice Creams
So, nowadays hand-crafted ice creams are very easily available, what's so special about this place? Well, where else in Mumbai, if not India, would you find alcohol infused ice creams?! With a specialized process, they've managed to actually get the flavor of all your favorite drinks into the ice creams without ANY additives! How cool is that? However, it's not possible to get 'drunk' with these ice creams as nearly all the alcohol content is removed in the process. But this also means that all non-drinkers can enjoy the flavors without any worries!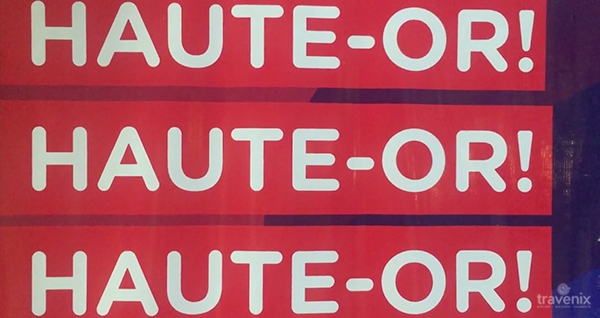 With innovative names like 'Raisin Monk', which is Old Monk Rum ice-cream with rum soaked raisins and 'Drunken Apple', which is Smirnoff Green Apple Vodka ice-cream with vodka soaked apples, they manage to bring all your boozy ice cream dreams to reality! What's better is that the kitchen is open and you can actually see your favorite ice cream develop right in front of your eyes. Where else can you see that? Perfect ice creams are made here with a painstaking effort of 48 hours to give you those few minutes of ecstasy.
We had the opportunity to visit this ice cream heaven for the Game of Thrones Challenge, which is running from 30th August – 30th September 2017.
What is the Game of Thrones Challenge?
Well, imagine downing seven scoops of chilled ice-cream in under seven minutes – that's what the challenge is! The seven scoops are derived from Game of Thrones and are named as follows:
1. High Garden – Spiced Plum
2. White Walkers – Litchi with Jamaican Curacao
3. Wild Fire – Spicy Dark Chocolate
4. Red Wedding – Citrus White Chocolate
5. Dragon Glass – Charcoal Caramel
6. Tyrion's Armor – Old Monk Ice Cream
7. Dornish Red – Wine Sorbet
Gold dust is sprinkled on Tyrion's Armor and dragon flames are used to burn the Dornish Red. Your time starts immediately after this and you have seven minutes to down nearly a kilo of ice cream with the cone.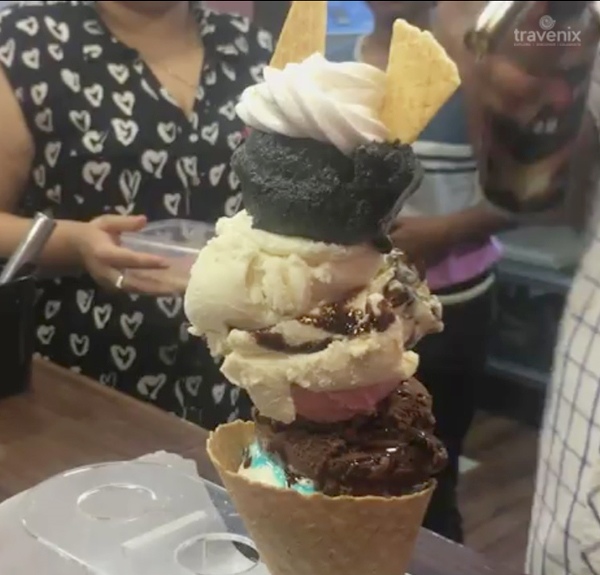 So what do you get if you win this? A free tee and a photo on 'The Wall'. Yes, the pun was intended here. So, are you ready to take the challenge? We sure did!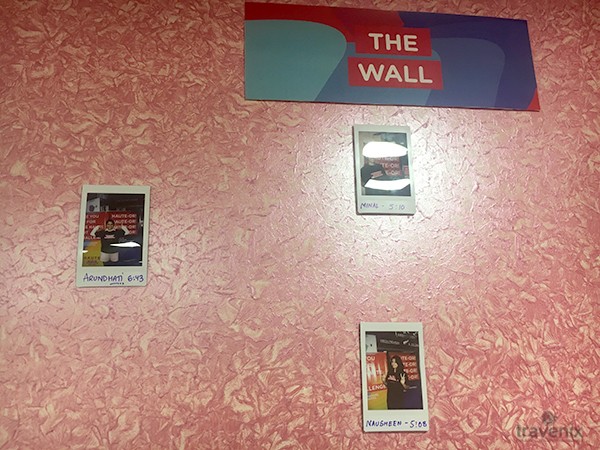 For those who do not want to take the challenge and simply want to enjoy each of these flavors, they can do so, for these ice-creams come in all shapes and sizes – The tiny 'Tyrion', the brave 'John Snow' and the massive 'Mountain'. So, what are you waiting for? These flavors are just available till the end of September. Go here and relive the complete series before the Night King manages to reach the King's Landing; we kid you not, Winter IS Coming!
Location: Shop No 10, Eden II CHS, Hiranandani Gardens, Powai, Mumbai
Latest posts by Vibha Sharma
(see all)