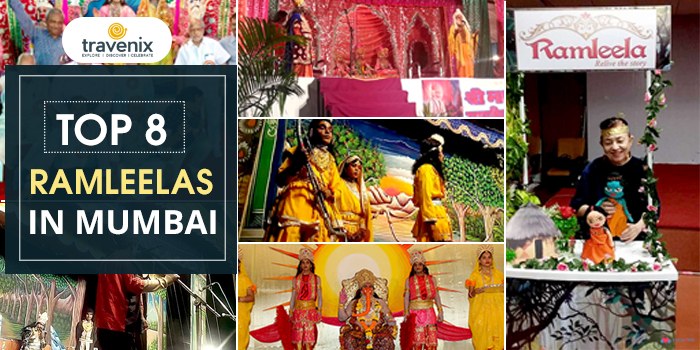 Best 8 Ramleela Mandals to Watch in Mumbai
As Dussehra comes closer, it is time to peek into the rich history of the Ramayana, and what better way to do this than watch a Ramleela? Seeing enthusiastic stage performers enact the epic is a treat. During this time of the year, these stage events are some of the best places to visit in Mumbai. These are the few days where small Ayodhyas are made within Mumbai and hundreds of interested viewers watch the artists in awe.
Jai Shri Ram!
Like all other major cities, Mumbai too has a fair share of old and popular Ramleelas, which have been consistently delivering great performances over the years. Let us dive into the world of the Ramayana.
1. The Community Connect
This 53-year- old Adarsh Ramleela Mandal has been a pioneer in Ramleelas across South Mumbai, and from a small crowd of just 1000 to more than a lakh people come to see this epic performance at Girgaum Chowpatty. All the artists and technicians are specially called from Mathura and Gwalior to deliver the very best to this large crowd.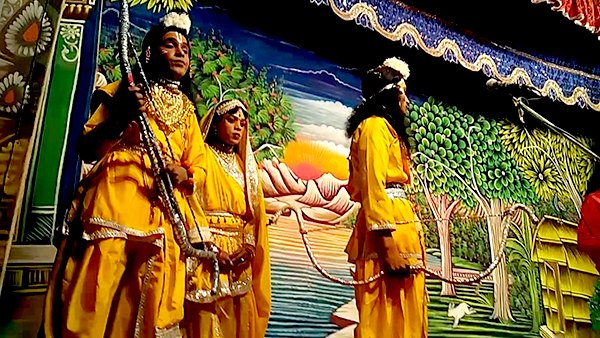 2. From Ayodhya to Mumbai
Presented by the Maharashtra Ramleela Mandal, which has been presenting the depiction for 40 years, this is one of the oldest in the city. For the last nine years, they have been getting professional artists from Ayodhya to re-enact the life of Lord Ram. All the artists are males and they perform female characters as well with perfection.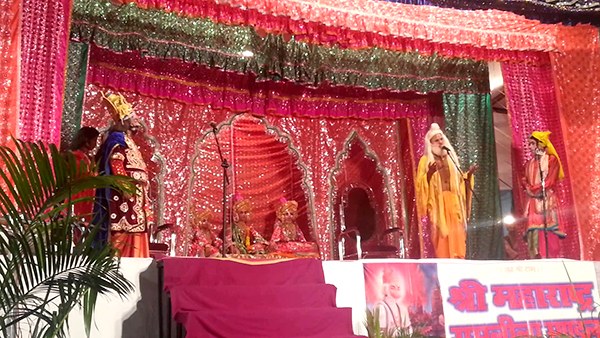 3. The Puppet Show!
This is the best place to take your kids for watching the epic unfold in front of them by reliving the story in the form of a puppet show across various locations in the city. Into its 5th edition now, this show, hosted by Grooming Babies is a hit among children and loved by all. All the handcrafted puppets are absolute favorites and the shows are conducted in English, with a sprinkling of Hindi.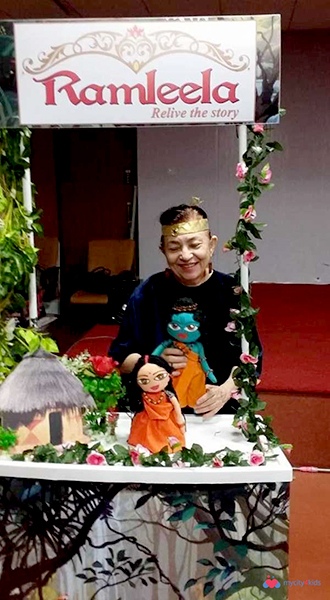 4. Shri Shakti Foundation
Into its 24th year now, the mandal has a 50 member team coming from Vrindavan to perform since its inception. There are many artists who are in the second generation and have taken over the narration from their fathers, and this is what sets this troupe apart. The kids are sure to enjoy this amazing depiction.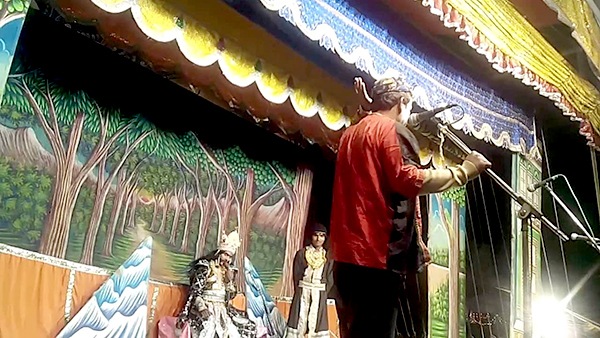 5. Sahitya Kala Manch
At the Sahitya Kala Manch, a 40-member team of Brij Vrindavan Ram Krishna Leela Sansthan has been coming down from Vrindavan and performing since the past 15 years; and each day, the story is depicted in detail. The whole performance culminates on Dussehra night, with the burning of a 60-foot tall effigy of Ravan.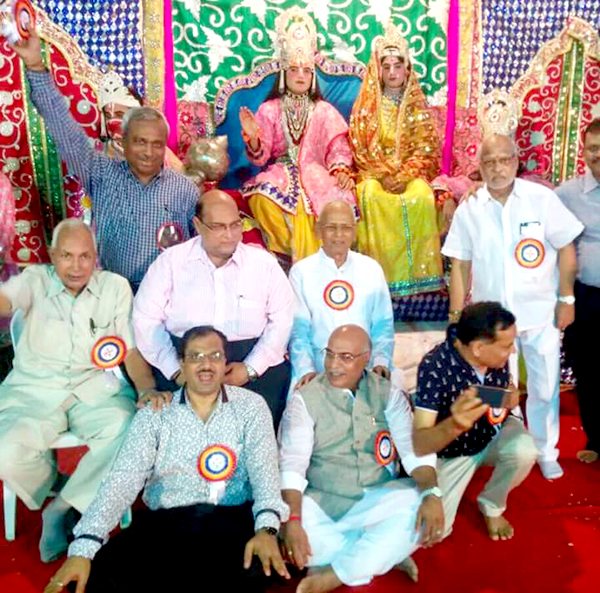 6. Sankalp Seva Trust
At the Sankalp Seva Trust, you see a modern twist on the Ramleela, with a 300-square foot screen in the background of the stage showing projections of temples, palaces and forests in sync with the performances. The artists come down from Chitrakoot, and latest sound systems are used for this new-age show. With a huge ensemble cast of 150 artists, they put up a grand show which ends with the burning of Ravan's effigy.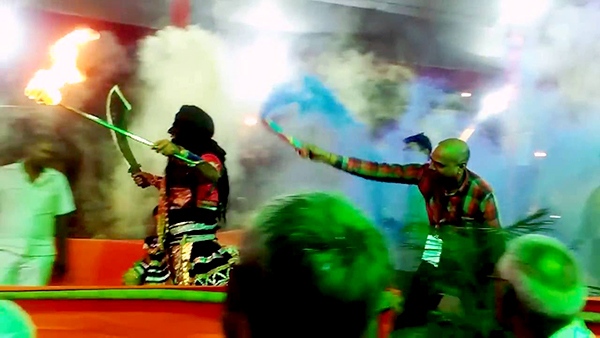 7. Shri Ramlila Prachar Samiti
While most Ramleela groups in the city feature all-male groups, this one has a mixed cast, and the moves are choreographed by professionals as well. The artists come from Moradabad, and each year there is a unique sequence like Hanuman flying or Sita descending on a peacock, which sets this show apart.


8. Ramleela Seva Samiti
The Shri Shiv Shakti Kala Mandal presents this Ramleela with artists from Banaras coming down to perform for the 10-day event. With the sole devotion to Lord Ram and a passion for theater, these artists put on a splendid act and play a script that is a mix of Valmiki's and Tulsidas's Ramayana. Into its 51st year now, this is definitely one place you must head to.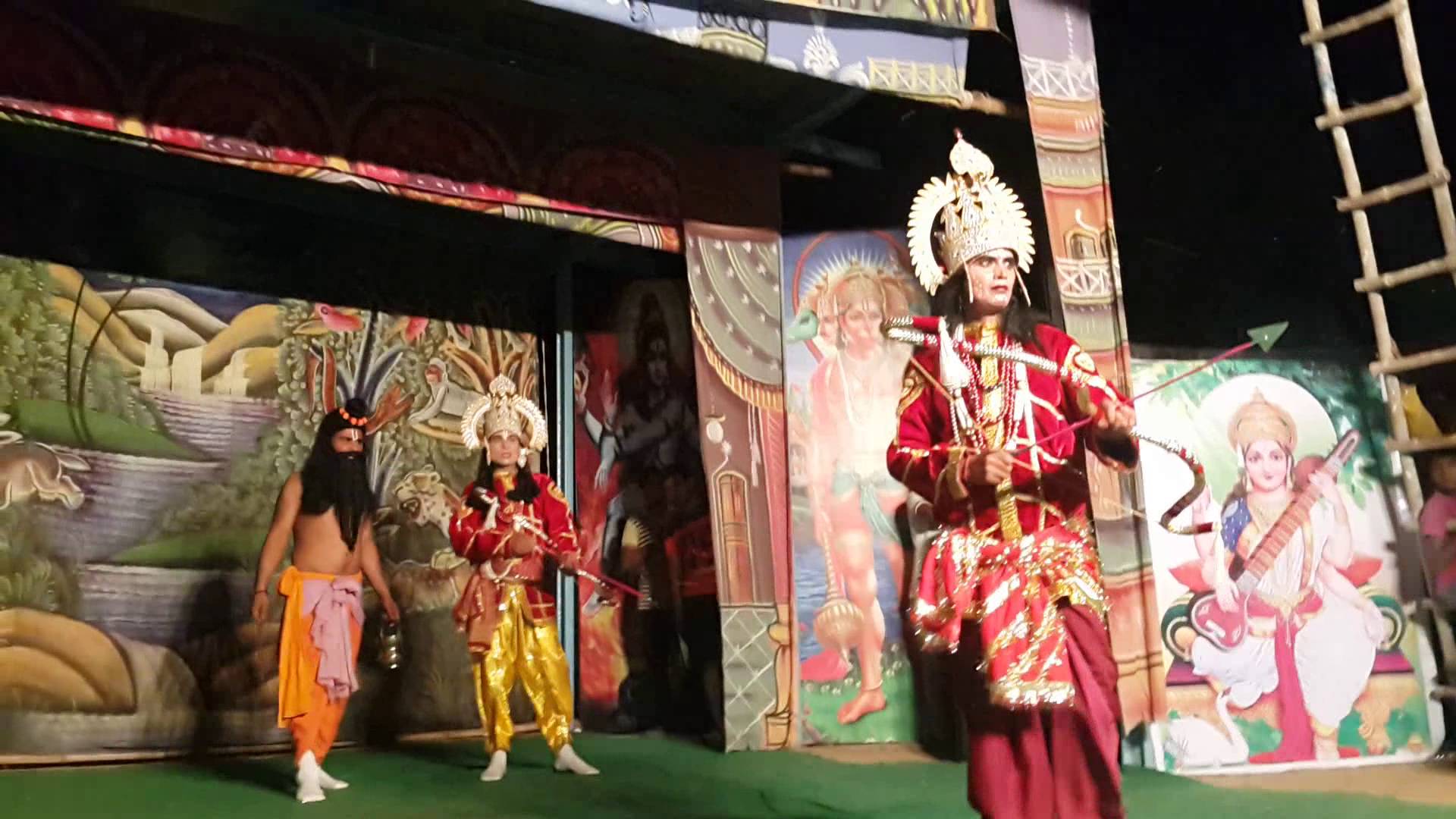 We are sure that you have started planning your schedules right now in order to witness this great event unfold in front of your eyes. This decades old tradition is still popular among the masses and is the reason why you should hit the Ramleela trail as well!
Image Credits: YouTube, Ramlila Prachar Samiti, MyCity4Kids, Sahitya Kala Manch
Latest posts by Vibha Sharma
(see all)