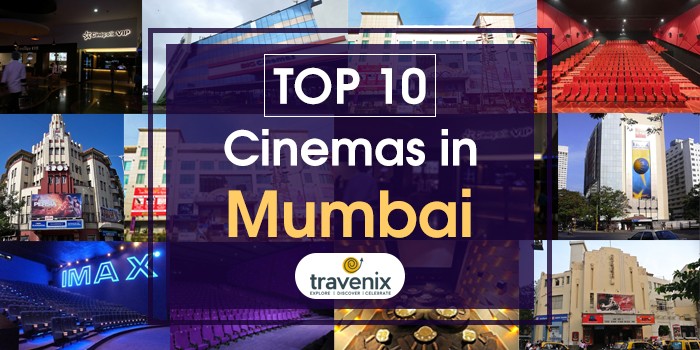 Top 10 Cinemas in Mumbai- Multiplex, Halls
Mumbai is the home to India's premier movie industry – Bollywood. It is only natural that this city would have some of the best theaters of the country where moviegoers can feast their eyes and ears. Since it's also one of the biggest cities in India, it has a huge number of cinema halls, probably more than those of many cities combined as well! In spite of this, it is very common to find these places booked out even on weekdays.
Feast for the Senses
With such a wide variety of cinema halls, many of which are decades old, it can be a task to choose the best among them. More choices have opened up in terms of display and sound technology, as well as additional services, so to help you make the decision, we have listed down the most amazing cinemas of Mumbai below.
1. Carnival Cinemas Wadala IMAX
Featuring India's first IMAX screen, this complex was started by Adlabs, then taken over by Big Cinemas before getting its current owner. While it started off with the dome IMAX screen, it was renovated to the regular IMAX screen, but still features a unique dome-like seating arrangement. While the IMAX screen here is the chief attraction for the unparalleled movie experience, it also features a host of regular screens, along with multiple food and shopping options.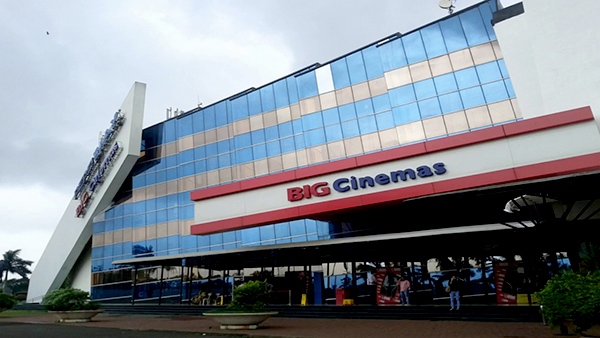 Address: Bhakti Park, Anik Wadala Link Road, Mumbai, Maharashtra, India, 400037

2. INOX R-City
This 9-screen multiplex is one of the latest in India and boasts of a laser projection format, with 4K resolution screens, and Dolby ATMOS sound, which is bound to give you an out-of- the-world cinematic experience. This 7-star cinema experience is one that you must not miss out on.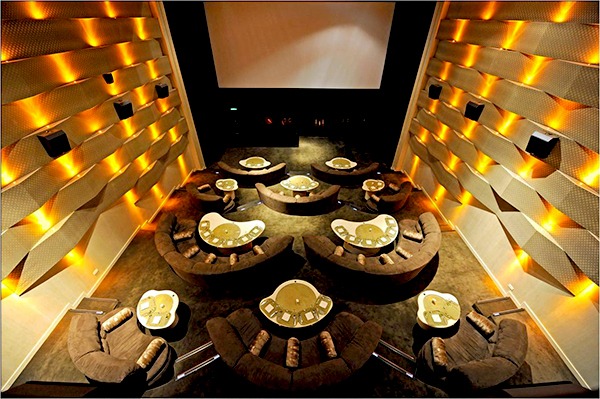 Address: LBS Marg, Ghatkopar West, Mumbai, Maharashtra 400086
3. Eros Cinema
This towering structure right opposite the Churchgate Station is nearly 80 years old and is among the oldest cinema halls in the city. With a staggering seating capacity of 1204 people per show, this is bound to be one of the largest halls of the country as well. The theater may not have the best of sound and projection systems, but takes you back in time when movies were basically like a public event!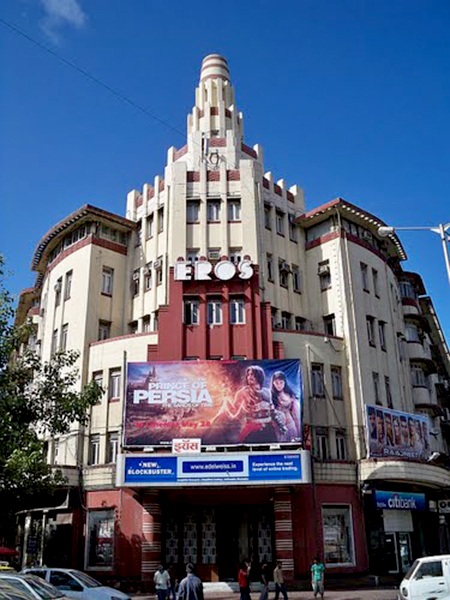 Address: 42, Cambata Building, North Wing, Maharshi Karve Road, Churchgate, Opposite Churchgate Station, Mumbai, Maharashtra 400020
4. Regal Cinema
Built in 1933, Regal Cinema at Colaba Causeway is India's first air-conditioned theater and is still a fully-functioning hall. The hall even has underground parking lot for the visitors and an elevator as well, which was a major innovation for that time. Built during the times of Broadway and Plaza Central, this place reminisces the brilliant origins of cinema and this is why you must watch a movie here.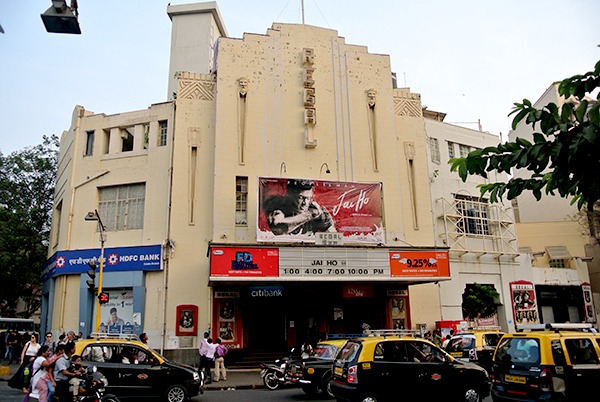 Address: Old Custom House Rd, Apollo Bandar, Colaba, Mumbai, Maharashtra 400005
5. PVR Cinemas Kotak IMAX
Located in the sprawling High Street Phoenix in Lower Parel, this multiplex is one of the finest in the city and boasts of a large IMAX screen, where you can literally live the movie! Comfortable seats and delicious food await your arrival here. The posh mall is only an added bonus and makes the theater glamorous too!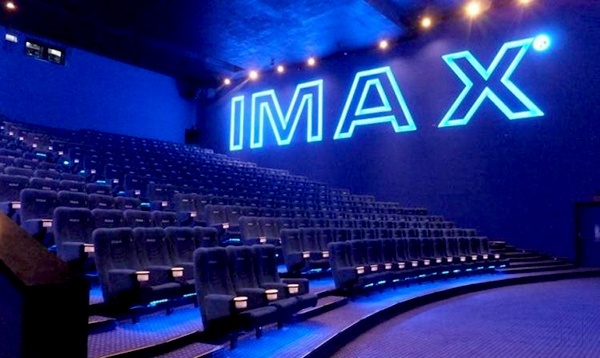 Address: 462, Senapati Bapat Marg, Lower Parel, Mumbai, Maharashtra 400013
6. PVR Phoenix Marketcity
The sprawling Phoenix Marketcity in Kurla is also home to a PVR Cinemas multiplex. They boast of a 4DX equipped screen with high-tech motion seats and special effects like wind, fog and rain to heighten all your senses. Experiencing a complete movie here is a treat in itself and even if you're not looking to watching a movie in this format, there are numerous other screens that show movies here.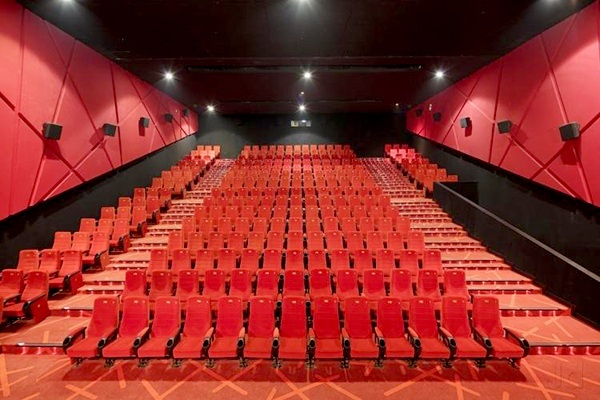 Address: L.B.S. Marg, Kurla West, Mumbai, Maharashtra 400070
7. PVR Infiniti Mall, Andheri
Infiniti Mall in Andheri also has a PVR Cinemas multiplex, which has been recently renovated. Comfortable seats and unmatched sound effects await you here as you head off to watch some of your favorite movies.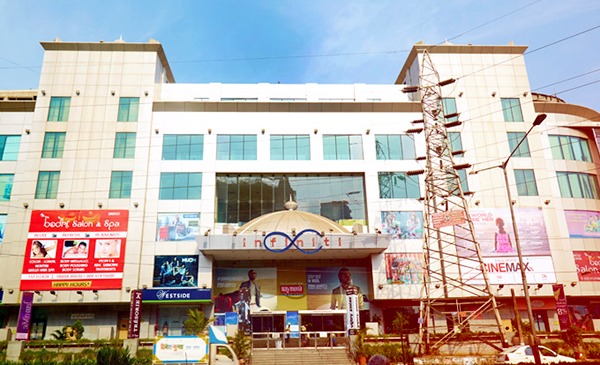 Address: New Link Road, Oshiwara, Andheri West, Mumbai, Maharashtra 400053
8. INOX Nariman Point
The CR2 Mall at Marine Drive is more popular for the INOX Cinema there. This Laserplex is one of the finest in town and has superior picture and sound quality compared to many of the competitors in the city. With some of the best food outlets available to cater to your palates, you are assured that your stomach will be happy too.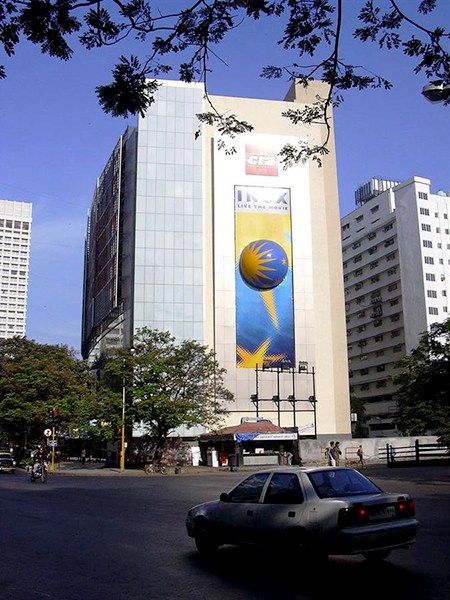 Address: CR2 Mall, Barrister Rajni Patel Marg, Nariman Point, Mumbai, Maharashtra 400021
9. Cinepolis Viviana Mall
With 14 screens, this is among the biggest multiplexes in the city, featuring both a 4DX screen and an IMAX screen. You are sure to become an instant fan of this place thanks to the sound and picture quality along with the plush interiors. Bundled up with this is the humungous mall with its mega-food court, making it one of the best theaters in the city.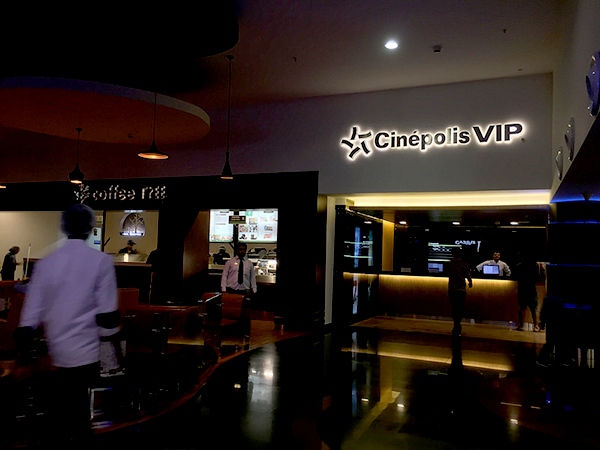 Address: Eastern Express Highway, On Service Road, Next To Jupiter Hospital, Thane West, Thane, Maharashtra 400601
10. PVR Oberoi
One of the most comfortable seating arrangements is available in this multiplex, located in the Oberoi Mall in Goregaon. Delicious food combined with terrific sound effects will make you want to keep coming here for all your movies. The posh mall is one of the best in the city and adds to the overall effect of the theater.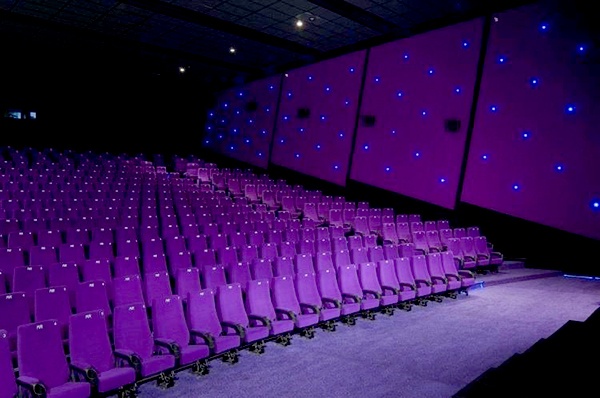 Address: Western Express Hwy, Yashodham, Goregaon East, Mumbai, Maharashtra 400063
After going through this list, we are sure that you're all set to go to watch your next movie in one of the above-mentioned theaters. If you have visited any of them before, do let us know your experience in the comments below.
Image Credits: YouTube, HH Shri Bholenathji Memories, Infiniti Malls, Trading Futures, Just Dial, Mumbai Gloss, TRAFO, Shivangi Reviews.
Latest posts by Vibha Sharma
(see all)