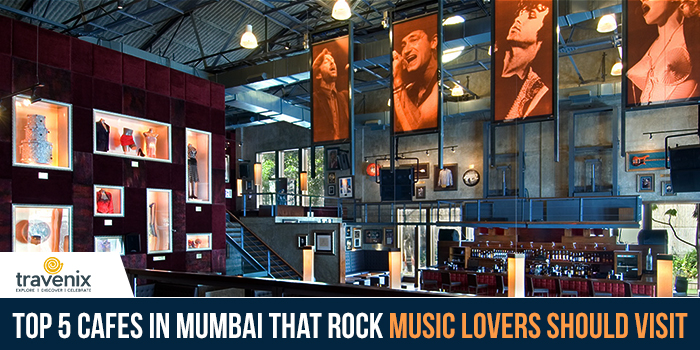 Top 5 Cafes In Mumbai That Rock Music Lovers Should Visit
Mumbai has an amazing range of restaurants and cafes which play some amazing music. While places that play music are many, rock music lovers usually swear by Hard Rock Cafe as the one place that plays some great rock music that will get them all revved up. However, Mumbai has many other places which play rock music too.
Rock N Roll!
While many people love s0ft music playing in the background while having food, hardcore rock fans prefer to have rock playing while devouring their favorite dishes. Let's check out the best cafes in Mumbai that play rock music.
1. Hard Rock Cafe
Hard Rock Cafe is undoubtedly the best place to go to for rock music in Mumbai. With two branches in the city, this cafe dedicated to rock music plays some good old rock songs from 1960's to the 90's. If that is not enough for you, they have short gigs by bands, both new and popular ones so that you can immerse yourself in the rock experience. Do try out their amazing variety of burgers though; they make them too well!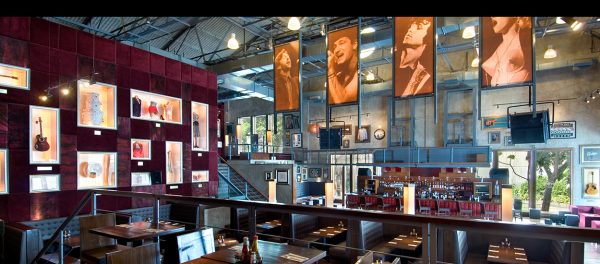 Where: Lower Parel, Andheri
2. Road House Bluez
Road House Bluez plays some amazing retro music but did you know that very often, the retro music is modern-day rock? They have an amazing selection of songs that will have you on your feet in no time. Moreover, they have posters of some of the best rock artists history has ever seen from Jimi Hendrix to Bob Marley. The entire ambience here is retro too, so you will absolutely get lost in the world of rock!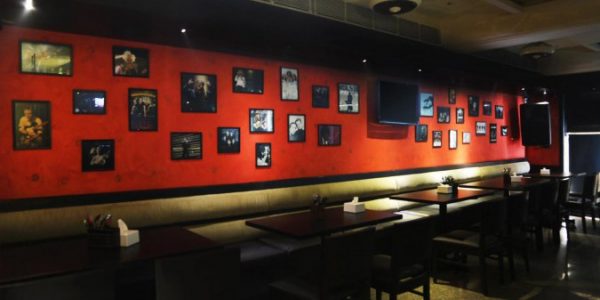 Where: Ground Floor, Tokyo House, Next To Azad Nagar Metro Station, JP Road, Azad Nagar, Mumbai
3. British Brewing Company
If you're craving some freshly brewed beer, British Brewing Company is a great option. Not only do they have a wide selection of beers but also plays some of the biggest hits of the 70s and 80s. If you're a fan of classic rock, this place will amaze you with its huge playlist. The good music paired with even better food like pizzas, pasta, and sizzlers makes for a rocking evening!

Where: Lower Parel, Thane, Goregaon, Marol
4. Toto's Garage
Toto's Garage is a popular watering hole in Bandra with its swanky retro-styled interiors. The bar sports a real model of Volkswagen Beetle and has rock music playing throughout the night to entertain you. With songs from famous bands like Metallica, Black Sabbath, and Bon Jovi to accompany you into the night, you will definitely have a gala time here.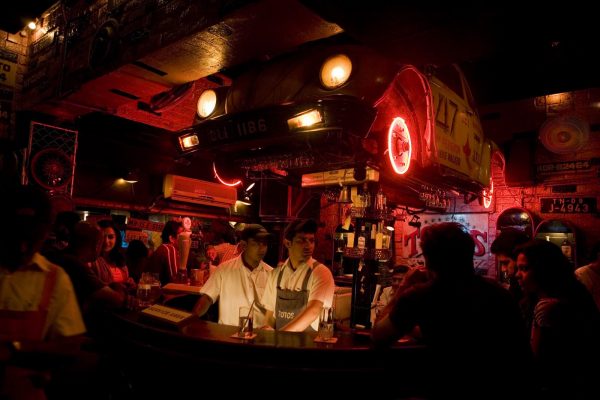 Where: Dr. KB Hedgewar Road, Bandra West, Mumbai, Maharashtra 400050
5. The Irish House
The Irish House has the vibe of a typical Irish pub and also has a great selection of beers on the offer. They have long happy hours on almost every day of the week and it is always bustling with activity throughout the day. A great part of this lively ambience is created by the selection of music that is played here. You can listen to classic rock from the likes of Beatles, Led Zeppelin, and The Doors. This is sure to bring out the rock lover in you and we're sure that you'll be tapping your feet and headbanging in no time!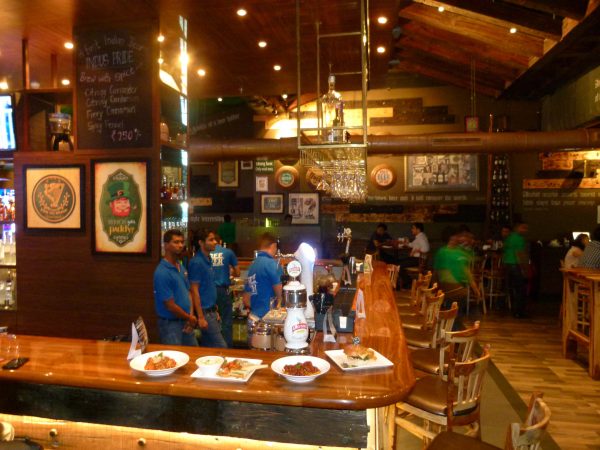 Where: Phoenix Mills Compound, High Street Phoenix, Senapati Bapat Marg, Lower Parel, Mumbai
Have you visited any of the above-mentioned places in Mumbai and enjoyed the hard-rock music there? If so, do let us know your experiences in the comments section below. Know of any other kick-ass place that plays a great selection of rock music in Mumbai? Do let us know and we'll be glad to head over there and cover it as well!
Image Credits: Rashmi Uday Singh, ScoopWhoop, VenueMonk, Zomato, Hard Rock Cafe
Latest posts by Vibha Sharma
(see all)