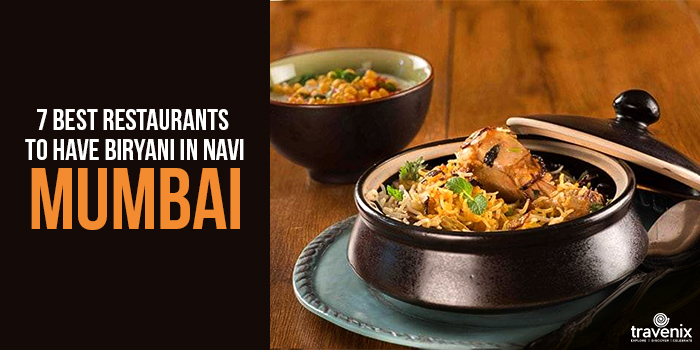 Top 7 Biryani Places In Navi Mumbai For Biryani Lovers
Biryani is a dish that is absolutely loved by all. This dish has so many variations across the world that it's difficult to try them all! In fact, there are about 26 variants of Indian Biryani! Whether you're a vegetarian or non-vegetarian, you'll definitely get your favorite dish in Navi Mumbai.
A Royal Dish
Since its inception, biryani has always been considered an extremely royal dish which was eaten by the Mughals and then the Nawabs. It is for this reason that it has some exotic ingredients that make it absolutely flavorful. Let's check out some of the best biryani places in Navi Mumbai.
1. Birista – Biryani and Kebabs
This place is the hub for all biryani and kebab lovers. With 3 locations across Navi Mumbai, it's a favorite for Navi Mumbaikars. With some of the finest Mughlai dishes up for grabs, you can definitely be assured of the quality of biryani that you can find here. Do try their Pot Biryani and Nawabi Biryani.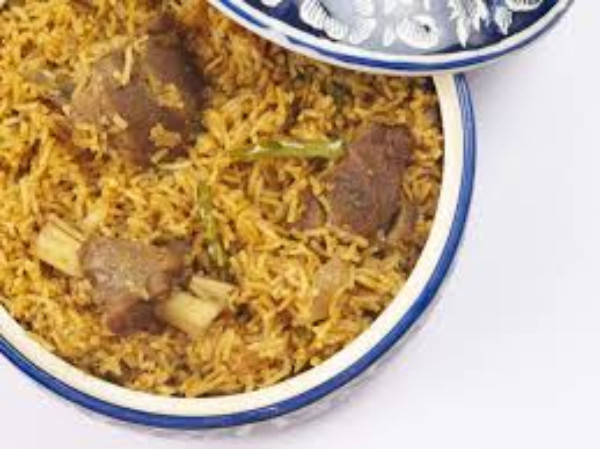 Where: Vashi, Belapur, Airoli

2. Hyderabadi Biryani
The biryanis at Hyderabadi Biryani are pretty affordable and you can find a host of other Mughlai dishes along with the biryani here. This is a place for biryani lovers for the sheer number of biryani types that they have here. From Hyderabadi Biryani to Chicken Biryani, they make everything to perfection.

Where: Shop 9, Plot 76 & 77, Shree Siddhivinayak Tower, Sector 5, Kopar Khairane, Navi Mumbai
3. Indichef
While this restaurant caters to mainly home deliveries and takeaways, you can count on their biryani to be absolutely perfect every single time. Right from its aroma to the many flavors that it has, each rice grain has flavor in this dish. Do try out their Murgh Matka Biryani that is served in a traditional earthen pot.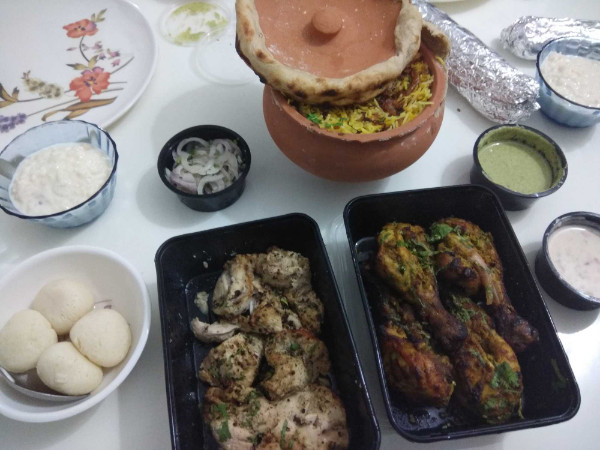 Where: Shop 40, Market Road behind Kalpatru Riverside, Old Panvel, Navi Mumbai
4. Bismillah Catering

Bismillah Catering is a popular restaurant in Airoli and Ghansoli and serves the best North Indian and Mughlai food in the areas. You can count on them to make their biryanis to perfection every single time. The Chicken Dum Biryani here is a dish that is full of flavors and so is the Chicken Tikka Biryani.

Where: Airoli, Ghansoli
5. Go Biryan
As the name itself suggests, this is a place that is dedicated to churning out the finest of biryanis in town. They have multiple locations across Mumbai from where they deliver steaming hot biryani at your doorstep. Do try out their Butter Chicken Biryani, Chicken Tikka Biryani, and the Veg Biryani.
Where: Shop 30, Arenja Corner, Plot 71, Sector 17, Vashi, Navi Mumbai
6. Biryani Darbar
This restaurant is nothing short of a darbar for foodies. They specialize in bringing the authentic Mughlai flavors to you and their biryanis are absolutely flavor-filled dishes. While their food is not expensive, the quality is definitely something you'll never be disappointed with. Their Chicken Dum Biryani is loved by all.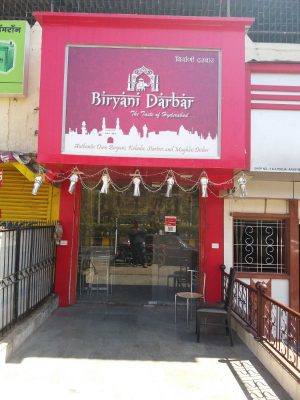 Where: Shop 2, Pooja Apartment, Plot 98, Sector 2, Kopar Khairane, Navi Mumbai
7. Hot Pot Biryani and Kebabs
If you're hungry and are craving for some good ol' biryani but are short on cash, do not worry! Hot Pot Biryani and Kebabs is the perfect destination for you. They serve biryanis for extremely pocket-friendly rates and their food is exceptionally good too! The Pot Biryani and Hyderabadi Biryanis here are absolute favorites among the locals.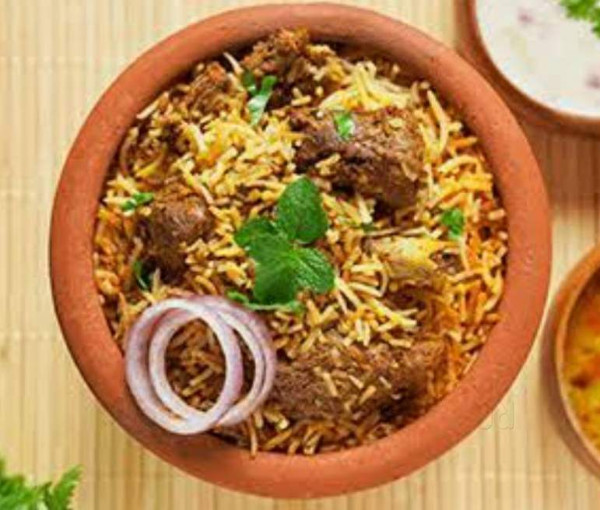 Where: Shop 17, Balaji Aangan, Sector 3, Belpada, Kharghar, Navi Mumbai
Have you been to any of the above-mentioned biryani restaurants in Navi Mumbai before? If so, do let us know how your experience was in the comments section below. Do you have any other recommendations to make about biryani places in Navi Mumbai? Do let us know the names of the places in the comments.
Image Credits: Swiggy, EazyDiner, Just Dial

Latest posts by Vibha Sharma
(see all)