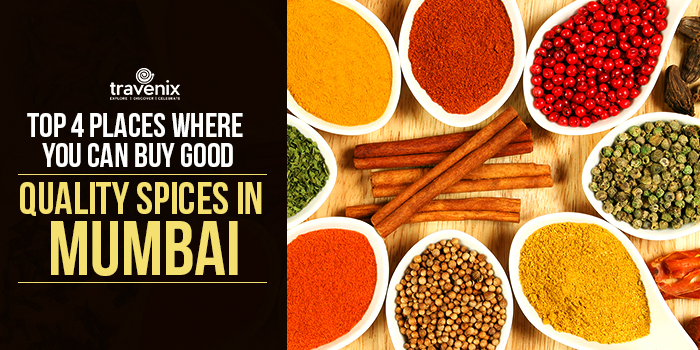 Top 4 Places Where You Can Buy Good Quality Spices In Mumbai
Indian cuisine is all about the magic of spices in its flavorsome curries. Whether you're plan to cook some gourmet Mughlai dishes or want to take back a useful souvenir from India, getting hold of fresh spices is must. Of course, you can get some packaged packages from supermarket and grocery stores all across the city, but the freshness may not be there.
Finding Fresh Spices In Mumbai
These spice markets in Mumbai provide the cheapest rates when you buy food in bulk quantities but even for retail, you can get a good deal if your bargaining skills are sharp. Here is a list of the best spice markets in Mumbai:
1. Mirchi Gully
Just next to Crawford Market's cosmetics and utensils shops is a tiny lane that is filled with spice stores. From dried chili powders to fresh chilies from different parts of India, you'll find all varieties of chilies there. Kashmiri chilies, Karnataka's Byadagi chilies, and Andhra Pradesh's Guntur chilies are the special chili varieties you can find there. Along with chilies, you'll also find turmeric, ground peppers, and other spices there.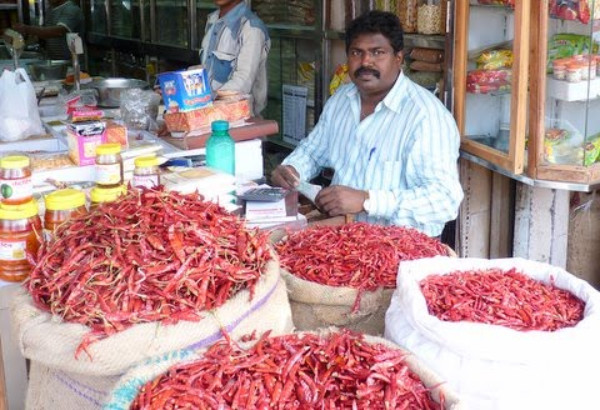 Where: Sheikh Memon St, Chippi Chawl, Kalbadevi
2. Lalbaug Spice Market
Fancy grinding your own spices? Visit the spice stores at Lalbaug Spice Market near Lower Parel station. As you walk past the spice stores at Lalbaug Spice Market, you'll notice shopkeepers picking, sorting and grinding different spices. If you are friendly to them, some of them might even teach you how to grind these spices and then mix them up to make your own masalas. From turmeric, dried flesh of coconuts, cinnamon powder to nutmeg, ground pepper, and coriander powder, you'll find it all there. Most of the sellers sell in bulk quantities there.

Where: 43, Chivda Galli, 45D, Dr Baba Saheb Ambedkar Rd, Lal Baug, New Market, Mumbai, Maharashtra 400012
3. Sanjeevani Masala Store
Traveling abroad? Your spice set will be sorted out by Sanjeevani masala Store's spice sets. They export their spices to many countries, so you don't really have to carry it all the way from India. But if you want to pick them fro their shop yourself, head over to Prabhadevi. They are known as one of the best places for flavorful and quality spices in Mumbai. They clean and grind their own spices, so you can be assured of good quality products.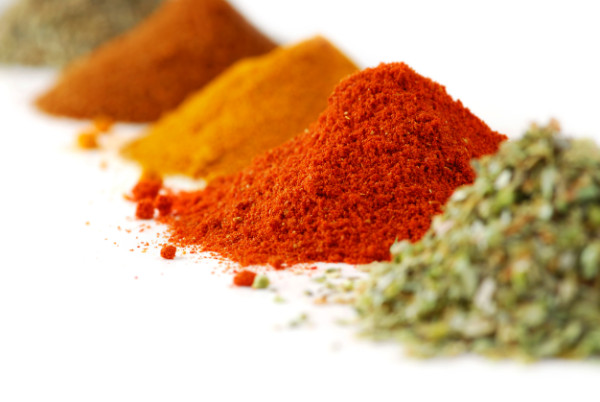 Where: P. Balu Marg, Prabhadevi, Mumbai, Maharashtra 400025
4. APMC Market
Whether you are looking for fruits, vegetables or spices, APMC Market in Navi Mumbai is the place to head to for the cheapest and the freshest produce. All their products entering the city are first unloaded at this market. While they are cheaper and fresher, the only drawback is that retail sale is not allowed here. For wholesale products, it is one of the best shopping spots in Mumbai.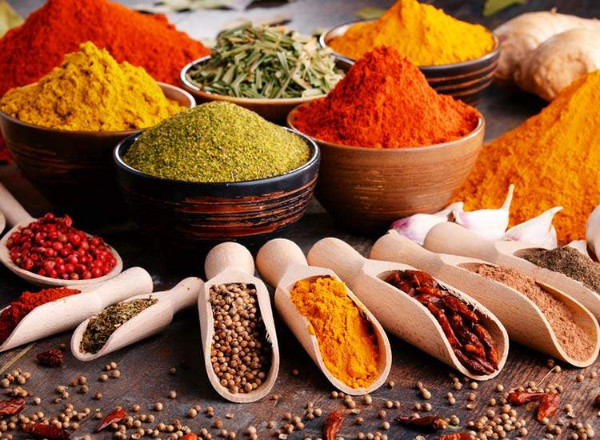 Where: Sector 19, Vashi, Navi Mumbai, Maharashtra 400703
Which places in Mumbai has the best spices? Please tell us your views in the comments section below.
Image Credits: No Mad, Rushina Munshaw Ghildiyal, Just Dial, NDTV Food
Latest posts by Vibha Sharma
(see all)