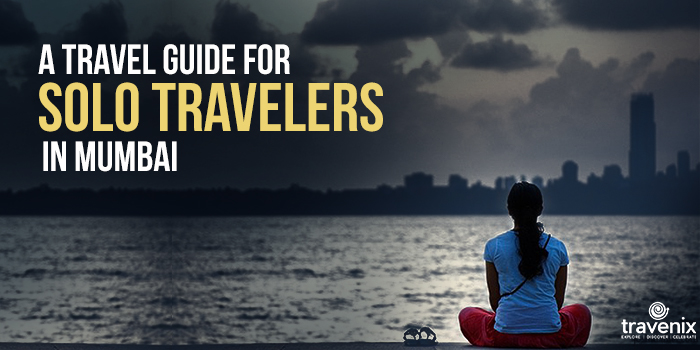 A Travel Guide For Solo Travelers In Mumbai
Don't have a travel buddy? Want to explore Mumbai on your own? Whether you need to decompress from a chaotic routine or are just new to the city, we've got you covered. Here is a travel guide for all the solo travelers looking to explore a different side of Mumbai on their own.
Traveling Alone In Mumbai
From quiet, natural spots to places that can take you closer to the city's history and culture, we've tried to include everything in our list. Expect Mumbai to surprise and thrill you with all that it has to offer. Here are a few things you can do while you're on a solo trip to Mumbai:
1. Go On A Wildlife Safari
Mumbai's concrete structures aren't the only jungles that you'll get to see in the city. It is also home to a sprawling national park! Sanjay Gandhi National Park houses 274 species of birds, 35 species of mammals, 170 species of butterflies, and 1300 species of plants. For some more thrill, get closer to nature on their wildlife safari. Their 20-minute lion and tiger safari will take you close to the wild cats amidst nature. You can rent out a cycle and check the safer parts of the natural park on your own.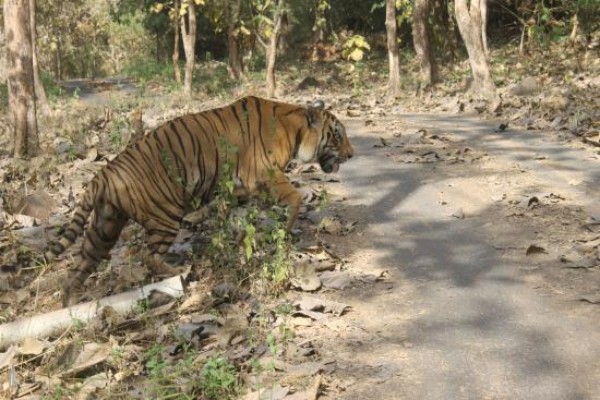 Where: Sanjay Gandhi National Park, Mumbai-Gujarat Road, Borivali East
2. Watch A Live Play
Home to Bollywood, India's biggest film industry, Mumbai has an old connection with movies and plays. It's home to some of the finest actors, writers, and directors in the country. Explore the art of good story-telling and immerse yourself in stories by watching a play in Mumbai. From Juhu's Prithvi Theatre to Nariman Point's NCPA and Bandra's Bal Gandharva Rang Mandir, there are a lot of theatres in Mumbai who regularly host plays in English, Hindi, Marathi, and Gujarati.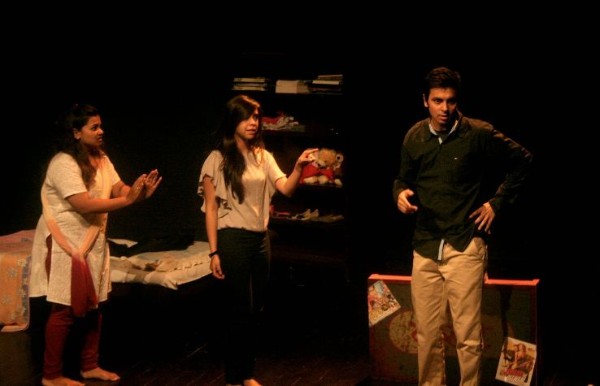 Where: NCPA, Prithvi Theatre, The Royal Opera House, Shivaji Mandir, Ravindra Natya Mandir, and others
3. Visit A Museum 
When it comes to solitary activities, visiting museums is always a good idea. Museums demand your attention and if you are truly interested, you'd want to absorb as much knowledge as you can there. Whether it is an art or science museum, there is a lot to keep you occupied. Mumbai's openness to immigrants and a rich cultural past ensure that there is a lot to discover about the golden era gone by. Visit a museum and immerse yourself in the city's history and culture.
Where: Mani Bhavan, Chhatrapati Shivaji Maharaj Vastu Sanghralaya, Dr. Bhau Daji Lad Museum, RBI Monetary Museum, Nehru Science Center, CST Railway Heritage Museum
4. Go On A Bicycle Tour
Explore the wonderful architecture of Mumbai as you go past heritage buildings and trace the outline of The Queen's Necklace near Marine Drive. There are several midnight cycling tours as well as early morning cycling tours which include areas of South Mumbai as well as western suburbs like Gorai. Most of these tours take you around for more than 10kms, but you can always pedal at your own pace. The only thing is that you will need to plan your bicycle tour in advance and will need to get your spot booked if you are going via a tour operator.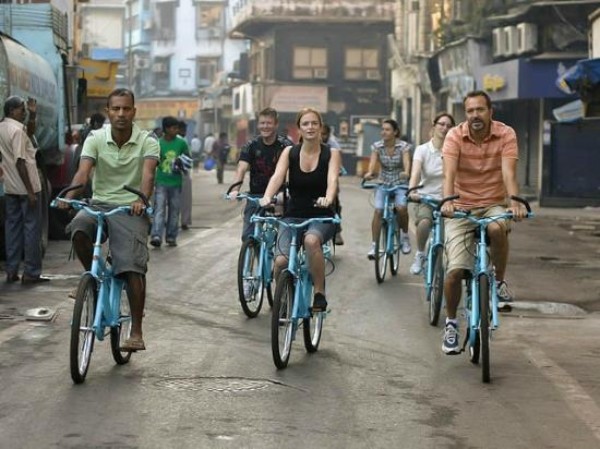 Where: South Mumbai
5. Go Street Shopping
Street Shopping in Mumbai is a unique art. If you've got some good bargaining skills, you could get clothes, bags and other accessories that you'd normally find in malls at half the prices. From fancy summer dresses to casual tops, antique jewelry, chunky accessories, beautiful bags, and gorgeous footwear, there is everything available at Linking Road street market, Crawford Market, Colaba Causeway, Fashion Street, and Hill Road market.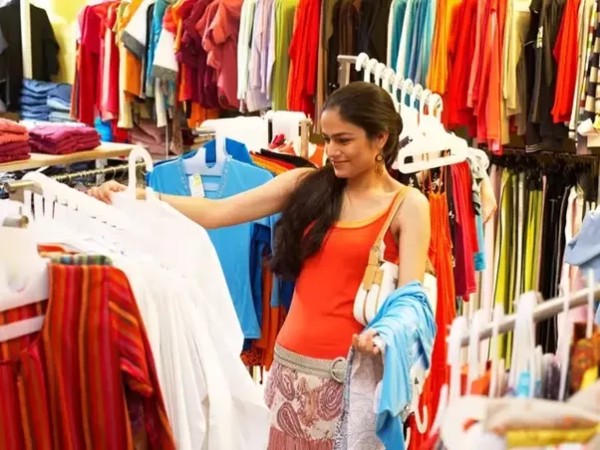 Where: Colaba Causeway, Fashion Street, Linking Road, and others
6. Go To A Library
If you're an avid reader, you should check out the libraries in Mumbai. Whether you just want a quiet spot to read a book or are looking to pick out a few magazines to update your general knowledge, libraries are a great option. Some libraries in Mumbai also conduct fun events to keep the bibliophile community alive.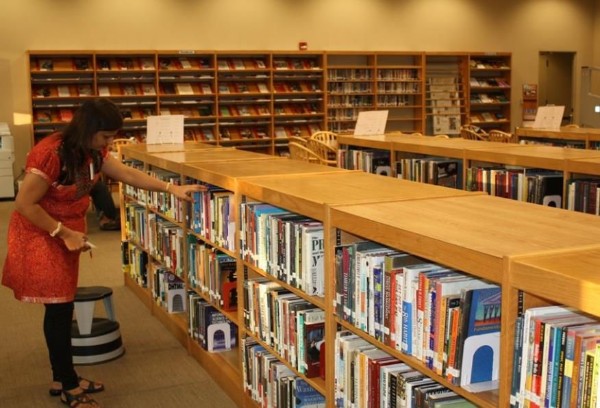 Where: J N Petit Institute Library & Reading Room, David Sassoon Library & Reading Room, The Asiatic Society of Mumbai, British Council Library, The American Library, Mcubed
7. Chill At A Beach
It doesn't matter whether you are craving for some solitude to introspect or are just looking for a place to hang out with your friends — beaches are for everyone. Just soak your feet in the sand or make a pretty sandcastle; either way, you're going to have a good time at the beach. Juhu Beach and Girgaum Chowpatty Beach are the most popular beaches in the city, but if you want some solitude, head to Versova Beach or Gorai Beach.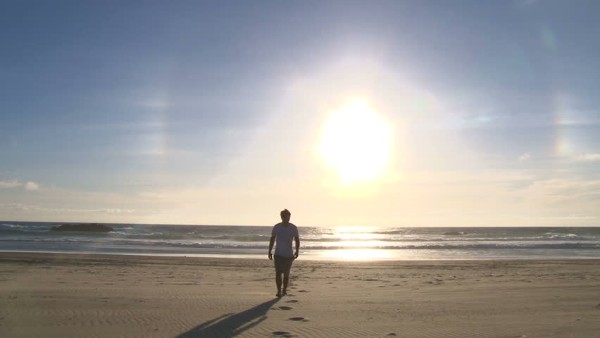 Where: Juhu Beach, Chowpatty Beach, Versova Beach, Aksa Beach, and others
What are the others things that solo travelers can do in Mumbai? If you've got any suggestions, please mention them in the comments section below.
Image Credits: TripAdvisor, Hellotravel, Chuzai Living, Just Dial, HDFootageStock.com
Latest posts by Vibha Sharma
(see all)