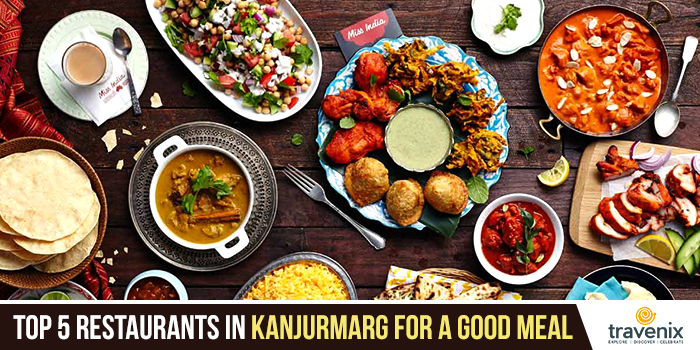 Top 5 Restaurants In Kanjurmarg For A Good Meal
Named after the local Kanjur Village, Kanjurmarg is a connecting hub between Powai, Bhandup, and Ghatkopar. Its proximity to these areas has turned it into an affordable residential hub. If you're new to the area, we're going to show you the best places to eat around Kanjurmarg.
Kanjurmarg's Best Restaurants
Kanjurmarg's boundaries overlap with that of Bhandup's. That's because they were all just a part of one big area in the past, Bhandup Estate. So, in the list of best Kanjurmarg restaurants, you may find some names that have addresses mentioned as Bhandup. But they are all within a few kilometers. Here is a list of the best restaurants and street food joints in Kanjurmarg:
1. Gopala's Veg Kitchen
If Kanjurmarg is near your workplace, you're in for a treat! Gopala's Veg Kitchen has a special employee discount. Most of their dishes are reasonably priced and the discounts make the food there a little light on your pocket. From fast food snacks to South Indian, Chinese, and North Indian meals, there is everything available there. Golmal Dosa, Veg Maharaja, and Paneer Tikka Masala are the recommended dishes there.
Where: Laxmi Udyog Nagar, IND Colony, LBS Marg, Kanjurmarg West, Bhandup, Mumbai
2. The Appetite Momos
With very few restaurants offering Tibetan cuisine, The Appetite Momos definitely stands out. This restaurant is best known for its Chicken Momos, Cheese Momos, and Chilli Cheese Momos. If you're planning to go there, be ready to finish off a plate of momos just like the way you would at a street-style stall — standing, chitchatting, and hogging. They do not have enough space to accommodate chairs or a decent seating area. If you want to enjoy delicious momos in comfort, it's best to get them delivered home.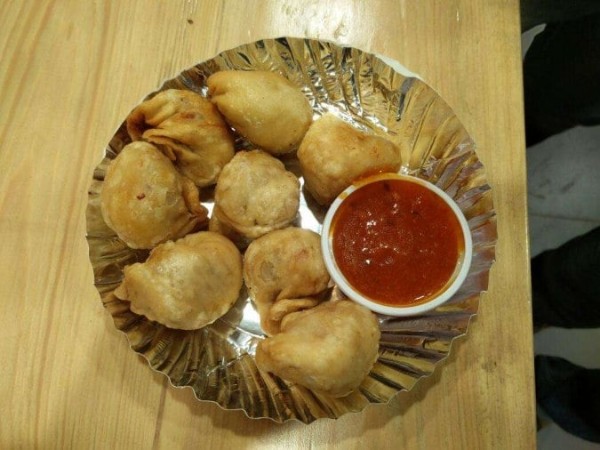 Where: Gala 5 A, Saraogi Estate, Opposite Mahavir Trinkets, LBS Marg, Kanjurmarg, Bhandup West, Bhandup, Mumbai
3. Mamledar Misal
With more than 15 outlets in Mumbai, Mamledar Misal is definitely the go-to place for delicious misal. Only a word of caution — it's spicy enough to make your eyes water. Their misal is a scrumptious blend of green peas mixed with onions, red chilies, and farsan. It is served with tarior kat, a watery gravy which makes it fiery hot. They are available in three different levels of spice, so let them know beforehand if you'd prefer a tamer version of the dish. They also have South Indian, Chinese, and North Indian food varieties, all of which are delicious. But their misal pav is definitely the show-stealer.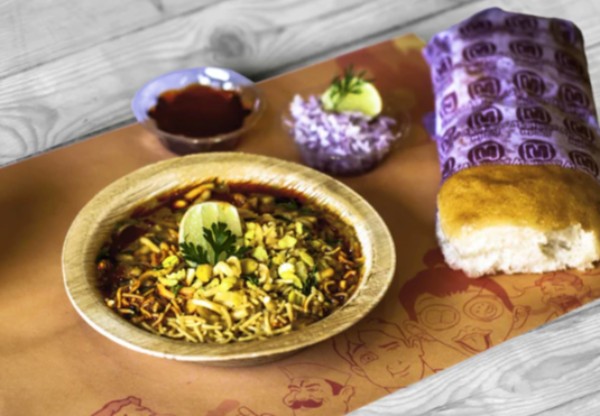 Where: Near Huma Cinema, Kanjur Marg, Mumbai
4. Mejwani
This small restaurant has a neat decor that has a homely and welcoming vibe. It doesn't have too fancy a facade, so you may miss it if you're passing by. But if you're a fan of North Indian food, Mejwani is one of the best places to go to in Kanjurmarg. Their gravies are creamy and have just the right amount of spice. Their Butter Chicken and Chilli Chicken are highly recommended. If you're a fan of Malvani food, try their Malvani Thalis; they are delightful!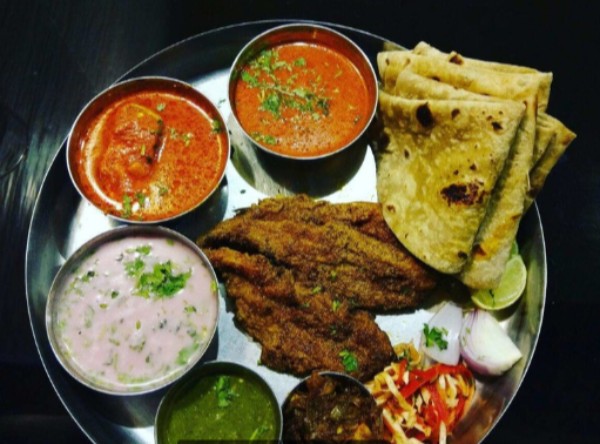 Where: Opposite Samrudhi Hospital, Kanjur village, Nehru Nagar, Kanjurmarg East, Bhandup, Mumbai
5. Cheftoon
Looking for affordable lunch options in Kanjurmarg? Trust Cheftoon to come to your rescue with its delicious Butter Chicken, Dal Tadka, Tandoori Chicken, Singapore Noodles, and more. It has quite an expansive menu for North Indian and Chinese cuisine lovers. The best part is that their portion sizes are quite good.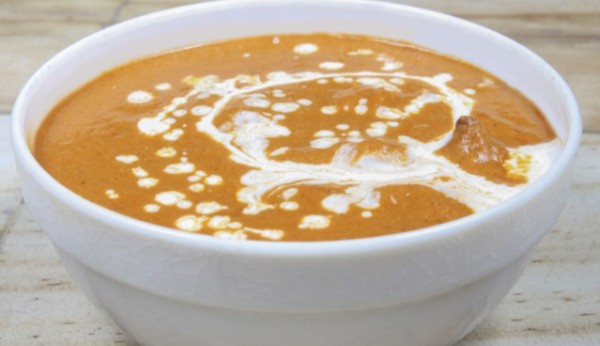 Where: Nehru Nagar, Kanjur Village Road, Kanjurmarg East, Bhandup, Mumbai
Which other restaurants in Kanjurmarg do you like the most? Tell us about your food experiences there in the comments section below.
Image Credits: Zomato, Mamledar Msal, Snehalkumar Savardekar
Latest posts by Vibha Sharma
(see all)