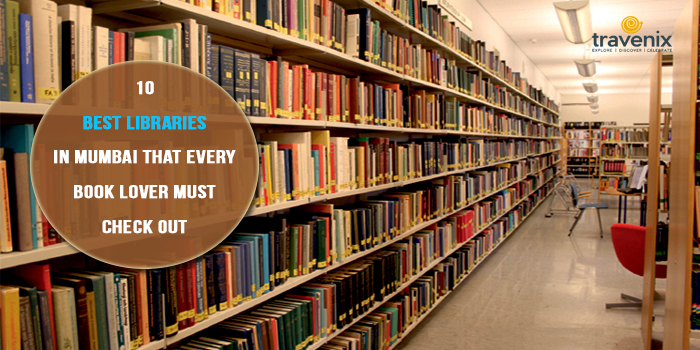 10 Best Libraries in Mumbai That Every Book Lover Must Check Out
Away from the madness of the world, libraries are peaceful little pockets where you can enjoy some solace. While they provide you with a storehouse of knowledge, libraries offer a lot more than just great books.
Get your inner bookworm out!
Whether you're a student looking for a quiet corner to read your notes before exams, or just want to pick out a few magazines to update your general knowledge, libraries are a great option. Not just that, modern libraries are now focusing on gathering bibliophiles to conduct fun activities to keep the bibliophile community alive. Check out our list of best libraries in Mumbai.
1) J N Petit Institute Library & Reading Room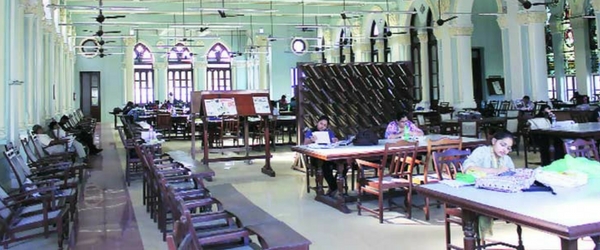 The J N Petit Library's extensive collection of old and rare copies, manuscripts and journals has drawn bibliophiles to it since 1856. Sharing space on the shelves with the classics, you can also find copies of the New Yorker and the Scientific American. At the J N Petit library, you can find newspaper editions from over 100 years, along with an exceptional collection of religious books. Their massive reading room provides the perfect ambience to enjoy a good book in solitude.
Where: Fort
2) David Sassoon Library & Reading Room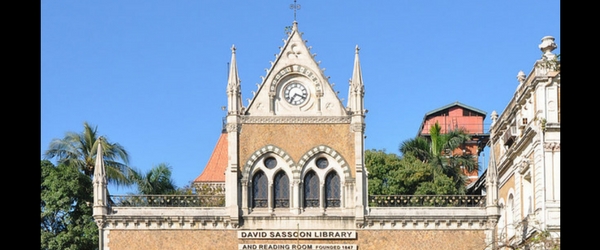 The 150-year-old David Sassoon Library invites admirers of books and architecture alike. With its high arches, wooden chairs and picnic tables overlooking a large garden area, the library has a very laidback feel. Even though building itself is a heritage building, a lack of funds threatens its existence. Their reading room is filled with books on architecture, art and travel. Their spacious balcony outside the reading room is a refreshing spot to get some sun while you're immersing yourself in a book.
Where: Kala Ghoda
3) The Asiatic Society of Mumbai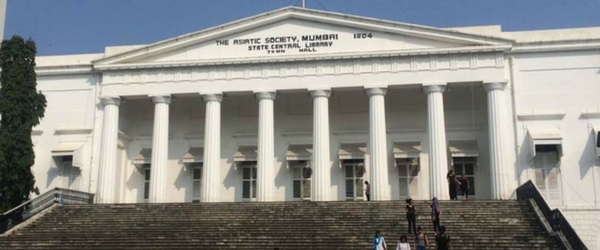 An iconic structure, The Asiatic Library is known for its classic Greek and Roman architecture. Its interiors remind you of an era gone by: a huge flight of stairs opening up to a grand porch that is lined with columns. Inside, spiral staircases on the sides whirl into a spacious terrace. Filled with quaint artifacts, the library offers a peaceful atmosphere. This library is known for its rare collection of books, manuscripts as well as coins.
Where: Fort
4) British Council Library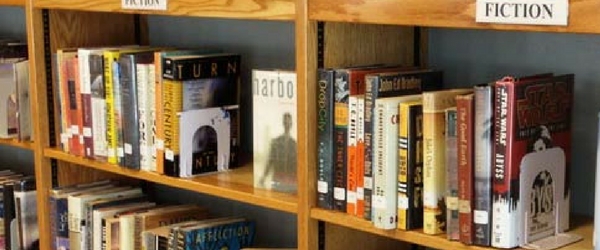 Ushering in the digital age, British Council Library has revamped its collection and is known for its extensive collection of movies, audiobooks, theatre videos and music. While you will find the best of British literature in the city here, their collection is quite diversified. Additionally, they deliver books for you at your doorstep for no extra charge. The British Council Library has nine libraries across the country and all of them strive to build a strong community of bibliophiles. For their engagement, they also regularly conduct events and workshops.
Where: Lower Parel
5) The American Library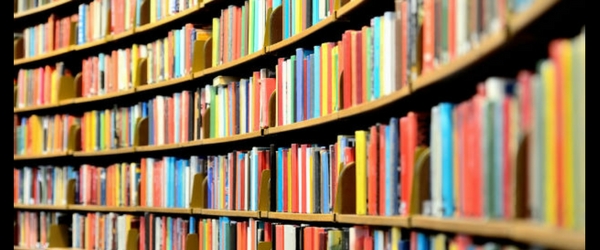 Ranging from classic American literature to books on self-help, psychology, science fiction, journalism and art, the American library's vast collection draws a varied audience. The quiet reading space at the American Library is a hit with students who utilize their heavy collection of research material to complete their assignments. On a regular basis, the American Library conducts various cultural activities to expose its audience to a wide range of topics. For those who live outside Mumbai, the library provides access to online journals, databases and magazines.
Where: Bandra-Kurla Complex
6) MCubed Library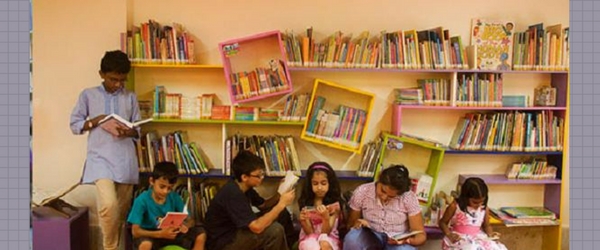 Started as a community initiative, The Maharashtra Mitra Mandal or the MCubed Library was originally meant only for kids. However, the overwhelming response from the crowd helped it expand and today they have a collection of more than 10,000 books for both adults and kids. An inclusive community, they welcome people from the poorer sections of the society too, for free. Every year, the library hosts a literature festival as well as discussions, workshops and other activities to encourage people to read more.
Where: Bandra
7) People's Free Reading and Library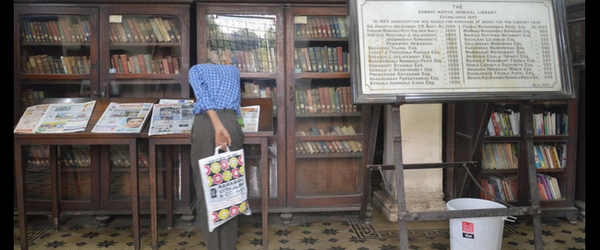 A century-old library, the People's Free Reading and Library is often full of students. With a dedicated section for them, the library also invites them with subsidized memberships. The library also charms people with its flowered tiles, rustic furniture and a quiet ambience. The two floors of the library are filled with old collections of magazines, newspapers and novels. Their fiction section is particularly diversified; they have separate shelves for Indian fiction, foreign fiction, Parsi literature, European philosophy and so much more.
Where: Marine Lines
8) Nehru Centre Library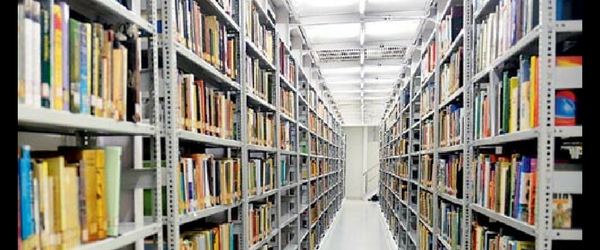 Unlike other libraries, you are not surrounded by hundreds of books at the Nehru Centre Library. As you scan their catalogue and request for a book, they fetch it for you from their backend. While their collection has more academic books, you can also find a variety of magazines and newspapers there.  Their collection of National Geographic magazines is impressive; they have every issue since 1984! With a plush reading room and great AC, the Nehru Centre Library is perfect for a good read on a hot summer afternoon. The biggest draw is that there are no entry or membership fees at this library.
Where: Marine Lines
9) NCPA Reference Library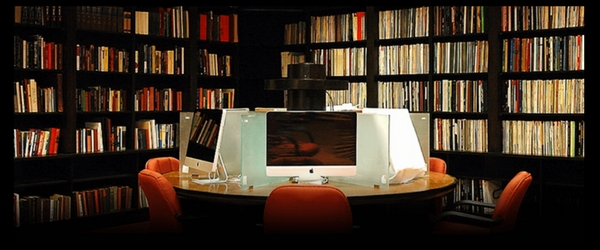 With a special focus on performing arts, the collection at the NCPA library stands out among all the other libraries in Mumbai. You can find books on film, painting, sculpture, architecture, photography, fashion, magic and a host of other areas. The library's special area of research is ethnomusicology and anthropology; so you can read about special subjects like different treaties on Indian music and explore the culture of various tribes at this library.
Where: Nariman Point
10) Trilogy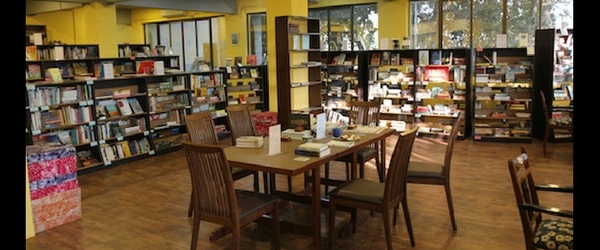 Also a book store, Trilogy has a cozy vibe with its simplistic interiors. Set with wooden flooring, its wooden chairs are kept facing the window so you get to enjoy a good view of the outside world too. Trilogy's owners are avid readers themselves, and they a specially curated collection of books. Whether you are a fan of fiction, or would like to read up on photography, you'll find it all under one roof.  Every now and then, they also keep hosting events and fun workshops to make the library livelier.
Where:  Lower Parel
If you're still undecided on your weekend plan, why not try something different, and visit a library instead? While these are some of the best places to borrow books, you can find a treasure of good reads at the best second hand book stores in Mumbai as well.  Where do you buy your books from? Do let us know in the comments section below.
Image Credits: DNA, India.com, Bandra.info, Live Mint, NCPA, Mid Day, BombayWallah 
Latest posts by Vibha Sharma
(see all)