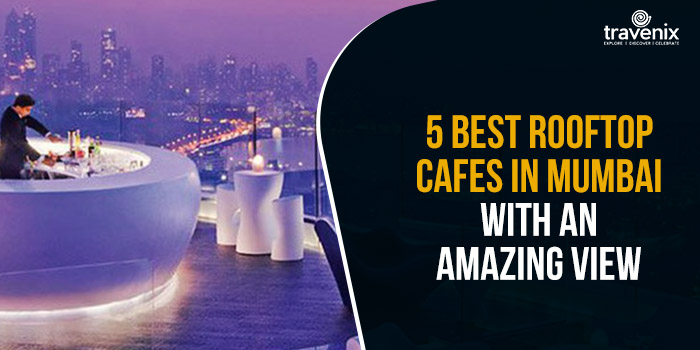 5 Famous Rooftop Cafes in Mumbai to Set Your Mood Right
Are you feeling stuck in this concrete jungle? We have a way out! Take a breath of fresh air after a long tiring day or meet and greet your friends, family and loved ones with an exclusive view and delicious food. Living in Mumbai, it is hard to be able to sit under the sky by the candlelight, hog on lip-smacking food and have some soothing music playing in the background.
Top 5 Rooftop Cafes to visit in every season
Have some wine and cheese, nachos and pizza, tandoori chicken and biryani, and much more as per your taste buds.
1. Cafe Marina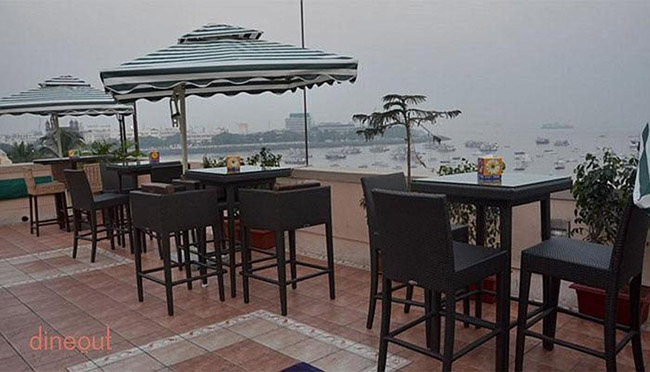 Address: Sea Palace Hotel, 26, PJ Ramchandani Marg, Apollo Bandar, Colaba, Mumbai, Maharashtra 400001
Imagine enjoying your tea time with the view of the sea, boats returning to the Bay, sunset in the back drop and hot sizzling snacks in front of you. The place creates an even better ambience at night with lamps placed on every table, view of the Gateway of India, Taj Mahal Palace Hotel, soft music playing in the background and lots of giggles and chatter. It's a perfect place to fall in love with the city lights, calming sea and your favorite person across the table.
Timings: 4:00 PM to 12:00 AM
Open every day of the week
Approx. cost for two: Rs.1600/-
2. AER Lounge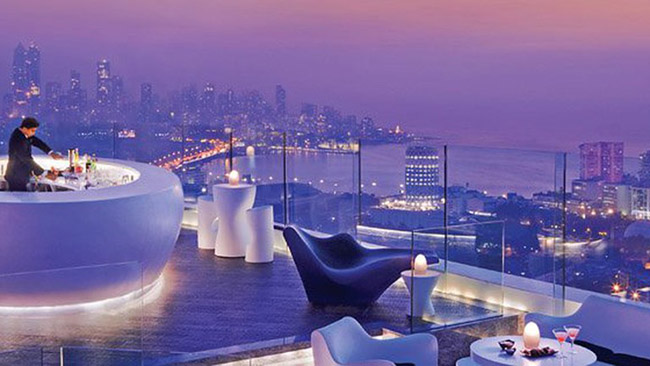 Address: 1/136, 34th Floor, Dr E Moses Road, Worli, Mumbai, Maharashtra 400018
Visiting Mumbai for the first time? Have second thoughts about staying here? Tired of the monotonous life? To visit this place, get on the lift for the 34th floor in the Four Seasons hotel and fall in love with the skyscrapers under the starry sky. The ambience of this place is unapologetically classy due to white couches, a white counter placed right in the middle, bright tone lamps and everything made of glass. The place is creatively conceptualized and has everything to soothe your mind and soul. Sit at the edge and feel like you are on top of the world. Every place is not suitable for the monsoon, so you may not find it open during the rains.
Timings: 5:00 PM to 1:30AM
Open every day of the week except during monsoons.
Approx. cost for two: Rs.4000/-
3. Mangoes
Address: 601, 6th Floor, Almar Arcade, Near Orlem Market, Orlem, Malad West, Mumbai, Maharashtra 400064
Feel like visiting Goa but have no plans? Well, we have a solution. Experience a shack like Goa in Mumbai on visiting this place. With the best authentic Goan food, you will not regret visiting this place. Don't worry, it will not burn a hole in your pocket as well. They will welcome you with some pretty lamps, decor, wooden tables and lots of space around. Do visit this place for some delicious delicacies, service and weather.
Timings: 11:30AM to 3:30PM and  7:00 PM–11:30PM
Open every day of the week
Approx. cost for two: Rs.550/-
4. Rikē – Terrace Bar & Grill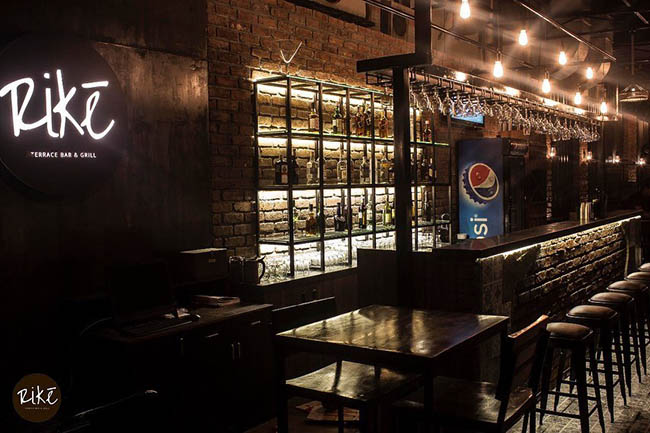 Address: Dream Works, C18, Dalia Estate, Off Link Road, Near Fun Republic, Andheri W, Mumbai, Maharashtra 400053
This place is perfect for every mood, occasion and season at every hour of the day along with some chic vibes and delicious food. Visit this place for a drink, get together, or a cute date, it suits all. With rustic-raw-wood interiors, dim lights and soft music, it is a perfect mood setter. Here, you will find every type of dish and a perfect drink to complement it with. If you are around the corner, don't pass by without visiting this place.
Timings: 12:30PM to 1:00PM
Open every day of the week
Approx. cost for two: Rs.1500/-
5. 90 Ft. Above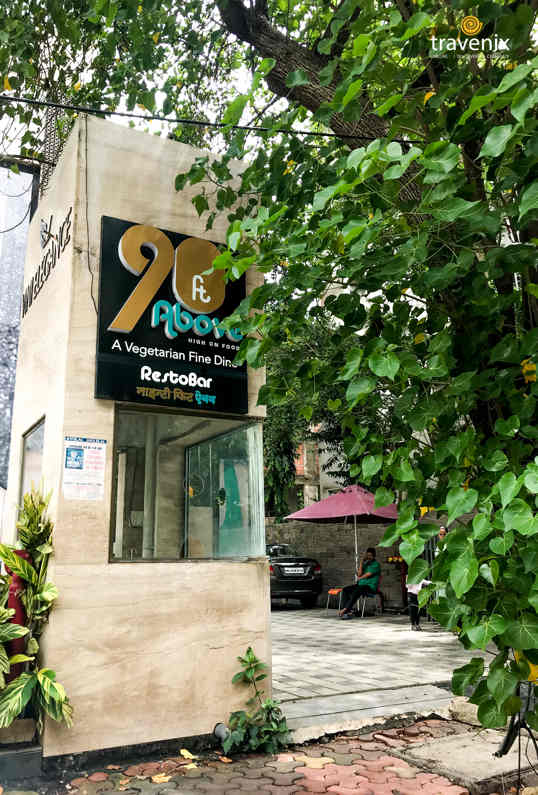 Address: The Rooftop, Vini Elegance, L.T Road, Above Tanishq Showroom, Borivali West, Mumbai
For all those living towards Borivali, this place is their dream come true. In the midst of a crowded area, this restaurant takes you multiple feet above. Enjoy the calm and breeze under the bright sky or stars with your loved ones. Trust us, you will not be disappointed by this place. The walls of glass, blue and white décor, beautiful lighting and delicious dishes are what make the place perfect.
Timings: 12PM to 3:30PM and 7PM to 12:15AM
Open every day of the week
Approx. cost for two: Rs.1100/-
Mumbai is famous for its rooftop cafes as it is the only way to escape this fast-moving city and take a break for a while. Take some time out for yourself, take a breath, enjoy the moment and don't think about catching crowded locals. There are several other famous rooftop cafes as well, but these grabbed our maximum attention.
Conclusion
Visit these cafes and lounges to live for yourself and realize Monday evenings can also feel like Saturday evenings. Also, grab along some friends and family on the way for a great time.
Image Source: Dineout, Culture Trip, MagicPin.
Latest posts by Vibha Sharma
(see all)