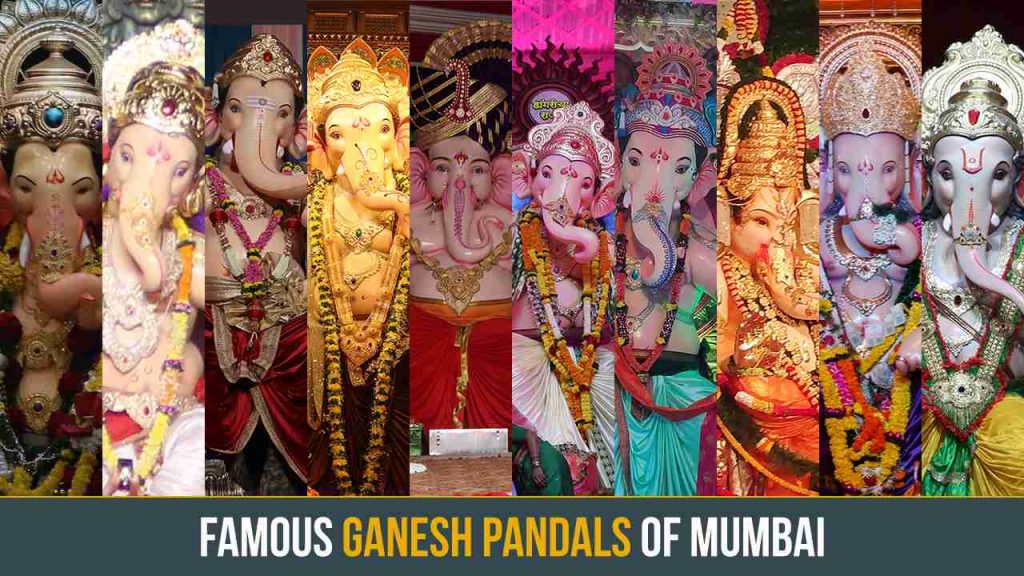 10 Famous Ganpati Pandals of Mumbai – Exclusive Coverage
Get ready to bow your heads, tap your feet, beat some dhol-tashe and chant 'Ganpati Bappa Morya!' by welcoming the favorite festival of Mumbai. The celebration began by unfolding this 10-days festival on the 2nd of September. Mumbai celebrates this festival with great enthusiasm and hence it experiences high traffic during this festival season.
During this famous spiritual street play, the lanes welcome you with sparkling lights and life-size pandals guiding you to the mesmerizing idol. Let your ethnic wear escape your closet, modaks occupy some extra space in your belly, your prayers be heard and let the festivities begin.
Here's the list of 10 Must-Visit Ganpati Pandals of Mumbai in 2019
This year, Ganpati Pandals have different themes to the previous year's Ganesh Pandals. From Labaugcha Raja to Mumbaicha Raja, Ganpati idols are visited and paid obeisance by people from across the world.
1. Lalbaughcha Raja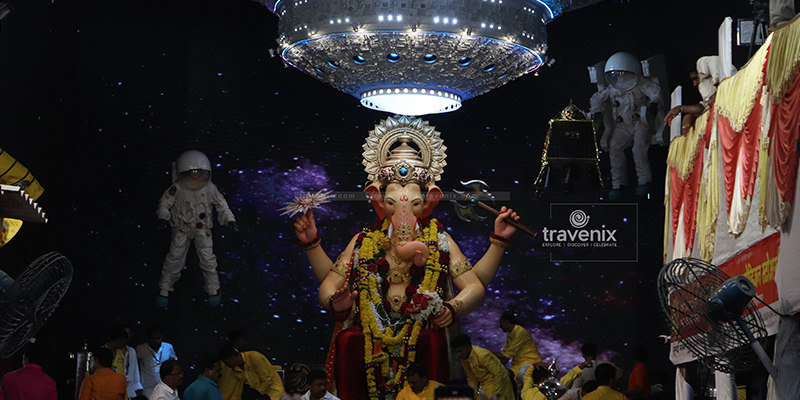 Address: Lalbaugh Market, GD Ambedkar Road, Lalbaugh, Mumbai
The most awaited Raja of Mumbai has finally stepped inside his Chandrayaan-2 themed pandal and the devotees are going haywire just to catch a glimpse. Crafted in their traditional manner, the Ganpati idol is 20 feet tall and continues to attract 1.5 million people per day.
2. Chinchpokli Cha Raja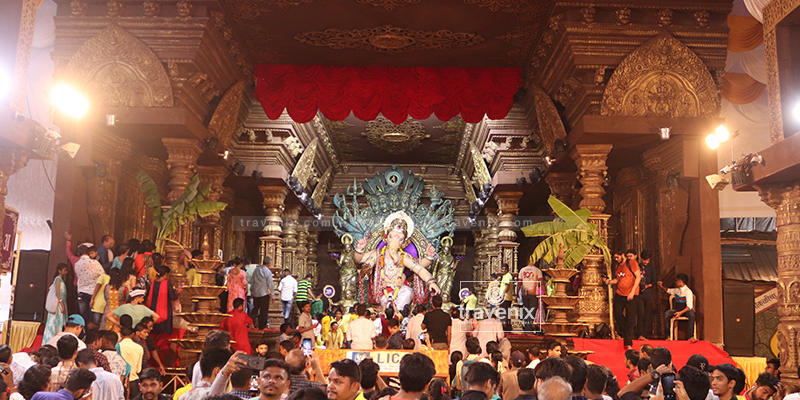 Address: Chintamani Sarvajanik Utsav Mandal, A/3, Progressive Building, Dattaram Lad Marg, Chinchpokli, Mumbai
Marking the 100th year of celebration, Chinchpokli Cha Chintamani is one of the oldest idols in the whole of Mumbai. The pandal witnesses a spectacular sight of a throng of devotees every year accompanied by traditional chants and dhol-tasha.
3. Kamathipura Cha Raja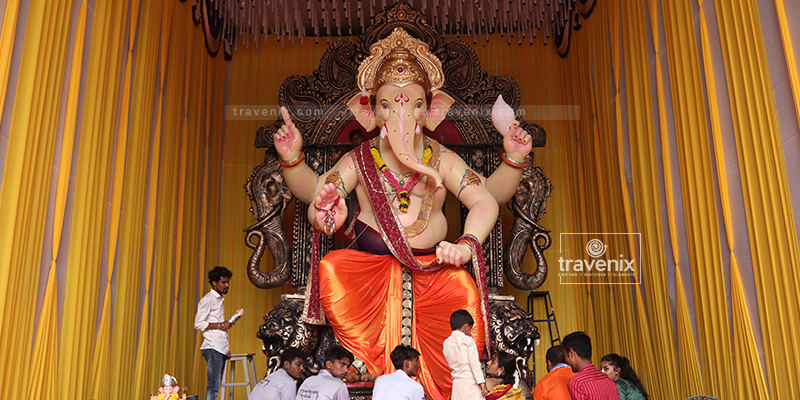 Address: 14th Lane, Kamathipura, Mumbai
For both a person working in a brothel or a world-class elite like Ambani, the Ganpati festival is known to successfully unite society. Besides being located in Asia's second-largest red light area, this year the Mandal is said to be breaking the stereotypes and keeping up with the pace. This less explored and rarely visited Mandal is slowly and steadily attracting crowd due to its undeniably beautiful avatar.
4. Khetwadi Cha Raja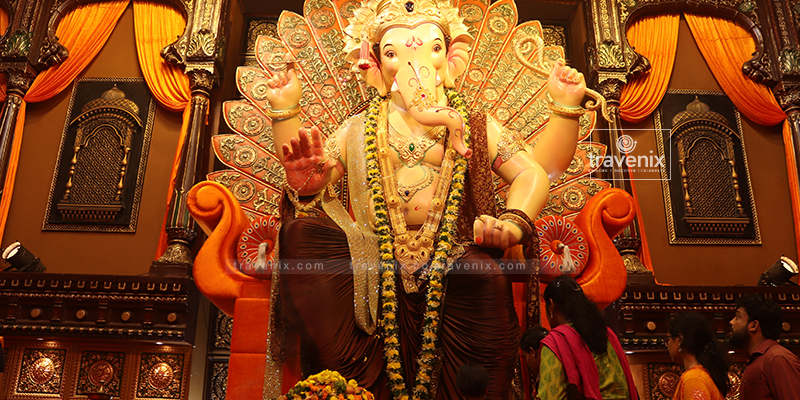 Address: 12th Lane Khetwadi, Girgaum, South Mumbai, Mumbai
Winning the Best Mandal Award by the Times of India in the year 2018, the 40 feet tall Khetvadi Cha Raja is back in this bling game with its gold decorated jewelry. The pandal truly serves the authentic festive vibes with its novel theme along with presenting to us the most imaginative structures in the city. Visit this attraction and become a bigger part of this celebration.
5. Girgaon Cha Raja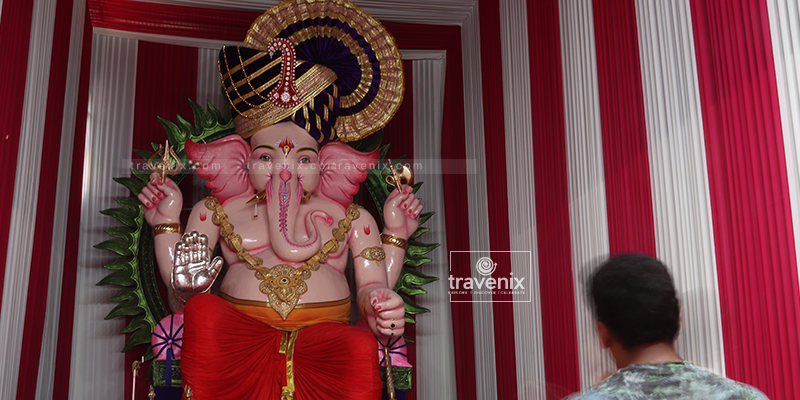 Address: Mugbhat Cross Lane, Vaidya Wadi, Thakurdwar, Girgaon
Keeping up with their tradition, if you keenly observe their eco-friendly idol, you will see an impression of Lord Krishna on his truck along with his feet and one hand being made of silver. This Raja has been promoting environment-friendly idols ever since, and to add more stars, they have opened a plastic collection center which in turn will give them cotton bags. Isn't it just amazing?
6. Dongri Cha Raja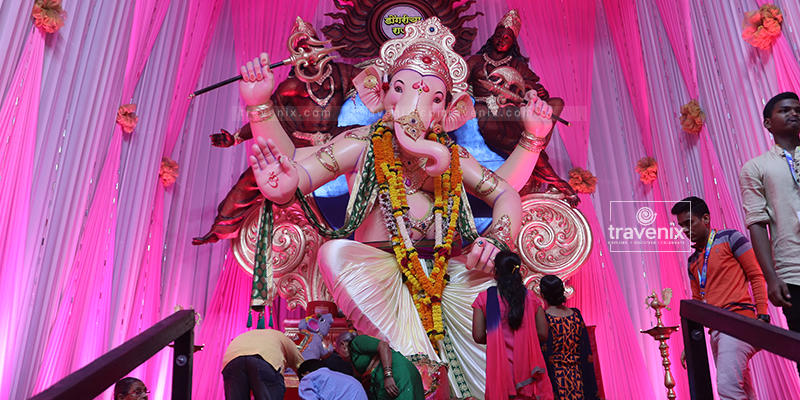 Address: Ganesh Chowk, Dr.Maisheri Marg, Dongri, Mumbai
Awaken your inner peace and witness another beautiful idol, Dongri Cha Raja. The Mandal has always been an active member of several social causes like blood donations, Diwali sweets to underprivileged and much more. Last year this Mandal had gained immense respect and appreciation due to its Army theme and donations sent for the Indian Army. It is believed that in order to expand their masses, this year's donation money will be sent out to Kerala's relief fund.
7. Khar Cha Raja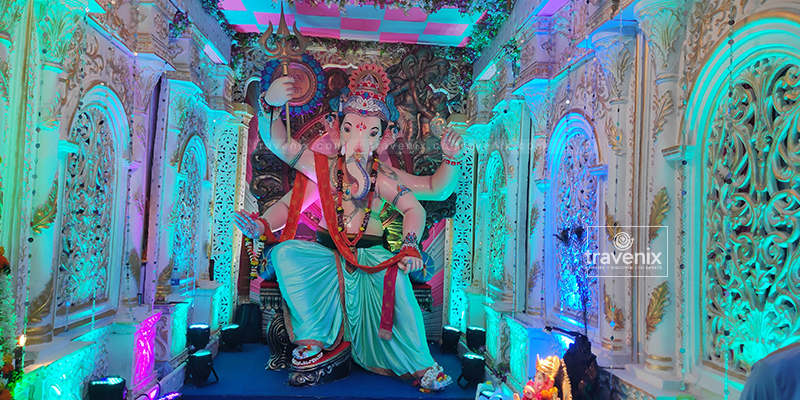 Address: Ektad Maidan, Sai Baba Lane, Jawahar Nagar, Khar East, Mumbai, Maharashtra 400051
Talking about another famous Ganpati in the neighborhood, this Raja and the mandal has been patiently in the making since the past 2 months to amaze its devotees. Unlike the rest, this idol is 11 feet tall but makes sure to hold every devotee wish on top of it. It had been a crowd puller for many years and we know that it will continue to be for the coming years as well.
8. GSB Ganpati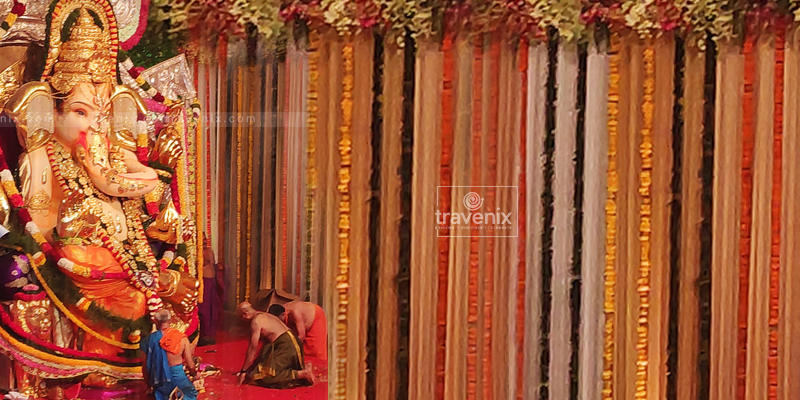 Address: G.S.B. Sports Club Ground, Near S.N.D.T. Women's College, R.A. Kidwai Road, King's Circle, Matunga
Famously known as the Golden Ganesha of Mumbai, Goud Saraswat Brahmin Sarvajanik Ganeshotsav Samiti or GSB Seva Mandal is bejeweled with kgs of gold and silver, being the richest Mandal in the world. You will be welcomed by traditional South Indian music as you take a step inside and it will surely win your heart.
9. Andheri Cha Raja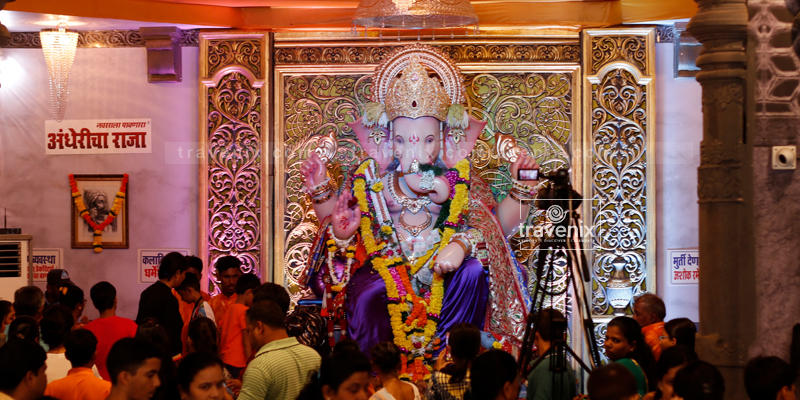 Address: Veera Desai Road, Azad Nagar, Andheri West, Mumbai
Unlike the rest, Andheri Cha Raja prefers ruling the town for a few extra days by having an immersion on the 16h day. Known as the Lalbaugh Cha Raja of Mumbai Suburbs, he is believed to fulfill every wish of the devotees. Every year the Mandal makes sure to put in place unique themes such that it attracts several political leaders and Bollywood celebrities like Raveena Tandon, Nana Patekar, Anil Kapoor, Bappi Lahiri and many more.
10. Mumbai Cha Raja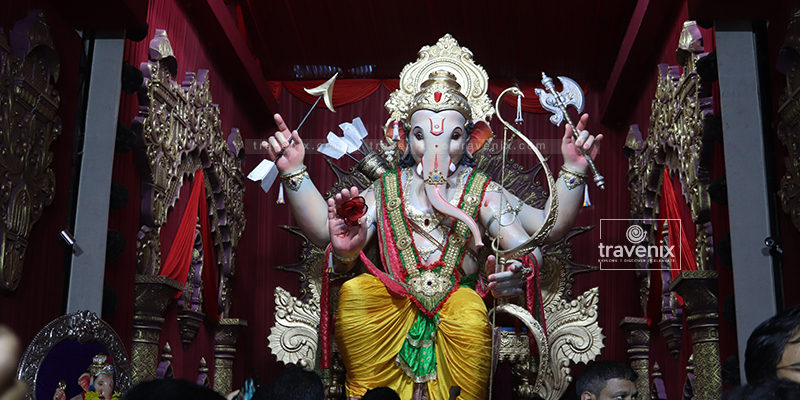 Address: 1, Ganesh Lane, Lalbaug, Parel, Mumbai
Also known as Ganesh Galli Cha Raja, this 92-year-old Mandal holds a great reputation for its decorations and setups. It always makes sure to amaze its devotees by replicating popular temples. Devotees from all over the State drop by to get a glimpse and fall in love with the country's rich culture and heritage.
Conclusion
Besides these top pandals, you will come across several others in every lane of the city and not only this, you can feel the zeal among people for Ganesh festival across Maharashtra. We are sure each might have something to surprise you. Visit these places and let us know which one stole your heart and widened your eyes.
Check out our exclusive coverage on Mumbai's Best Ganesh Pandals of 2019 in this below video. Kindly subscribe to our YouTube channel stay updated to our posts! Till then, Ganpati Bappa Morya!
Latest posts by Vibha Sharma
(see all)