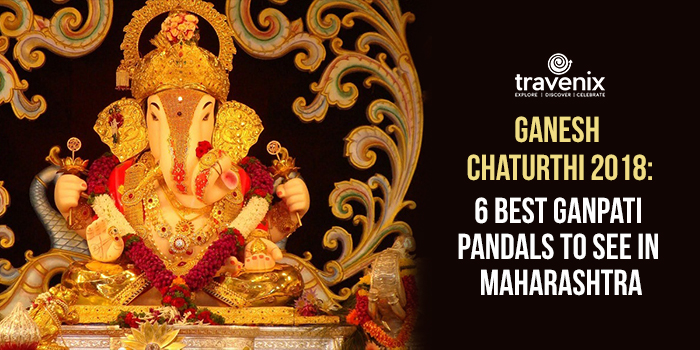 Ganesh Chaturthi 2018: 6 Best Ganpati Pandals To See In Maharashtra
Maharashtra is gearing up to celebrate one of the most celebrated festivals in the state, Ganesh Chaturthi. In this 10-day festival, beginning 13th September 2018, you'll get to witness huge Ganesha idols adorned with flowers, jewels and so more. Get ready to gorge on modaks and join in the festivities across the state.
Ganpati Bappa Morya!
It's a festival that unites devotees from all across the country and gives them a huge canvas to showcase their creativity. Every street in major cities in Maharashtra has its own Ganesh Pandal which is decorated months in advance. Each one has a different theme; from eco-friendly Ganesh Pandals to Ganesh idols decorated with coins, it's all there. We love how the festival brings out creativity everywhere. If you're in Maharashtra, check out these popular Ganesh Pandals:
1. Lalbaugcha Raja
Lalbaugcha Raja is one of the oldest Ganesh Pandals in Mumbai. Whether you go there early in the morning or late at night, you're likely to be overwhelmed by the crowd there. Every year, this pandal draws at least 1.5 million worshippers. The 18-feet Ganesha idol is extremely popular as devotees believe that by praying there, all their wishes will be fulfilled.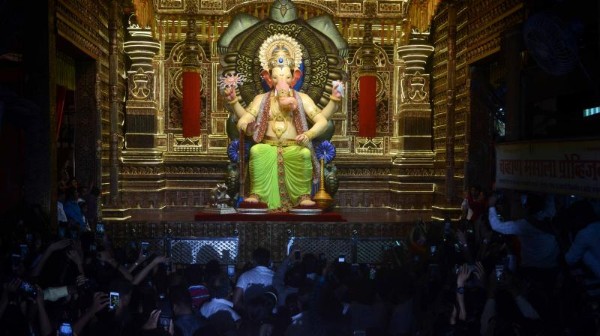 Where: Putlabai Chawl, Lalbaug, Lal Baug, Parel, Mumbai, Maharashtra 400012
2. Shrimant Dagdusheth Halwai Ganpati Temple & Pandal
The main Ganesha idol at Dadgdusheth Halwai Temple is made out of gold and is adorned with meticulously crafted jewelry. The temple is popular with tourists throughout the year, but during the Ganesh Chaturthi celebrations, it receives a heavier footfall. Just outside the temple, a separate pandal is set up right outside the main temple, which is as attractive as the main statue inside the temple.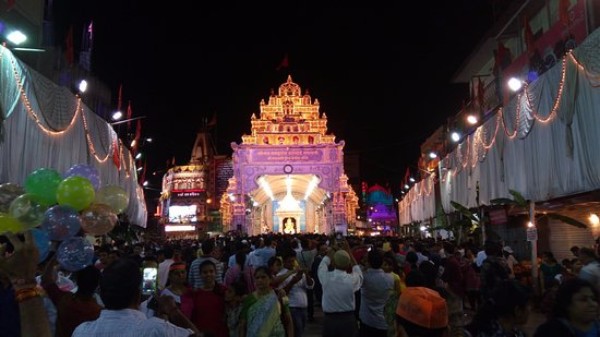 Where: Ganpati Bhavan, 250, Budhwar Peth, Pune, Maharashtra
3. Ashtavinayak Ganesh
This 25-year old pandal has two main silver Ganesha statues that are kept against a simple background for a great contrast. One of them weighs 40 kgs, while the other one weighs 80 kgs. These idols are beautifully adorned with flowers and leaves. Last year, some of the donations from their pandal were passed on to farmers from the drought-struck areas.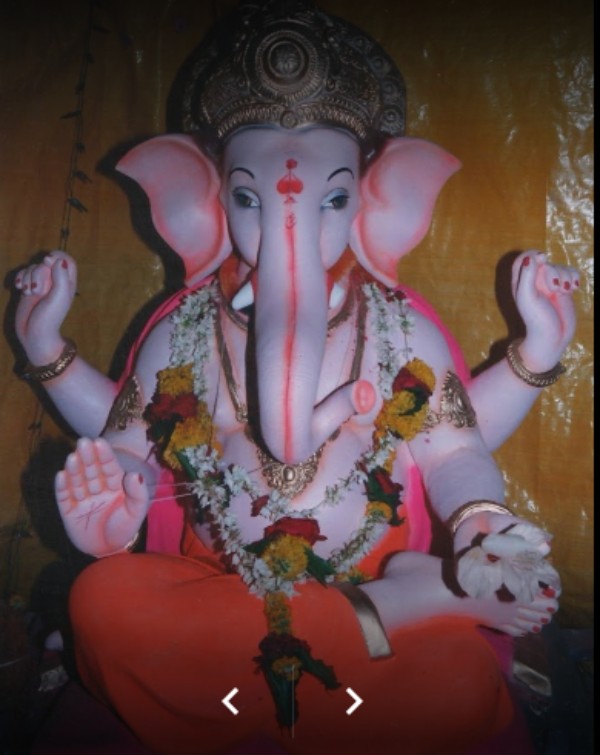 Where: Hudco, Shri Krishna Nagar, N 9, Cidco, Aurangabad, Maharashtra 431003
4. Andhericha Raja
Andhericha Raja translates to the 'King of Andheri' which describes the importance this Ganesh Pandal gets in Mumbai. For more than 50 years, it is known to be one of the most elaborately decorated Ganesh pandals in Mumbai. Every year, many Bollywood celebrities are seen waiting in line to seek the blessings of Andhericha Raja.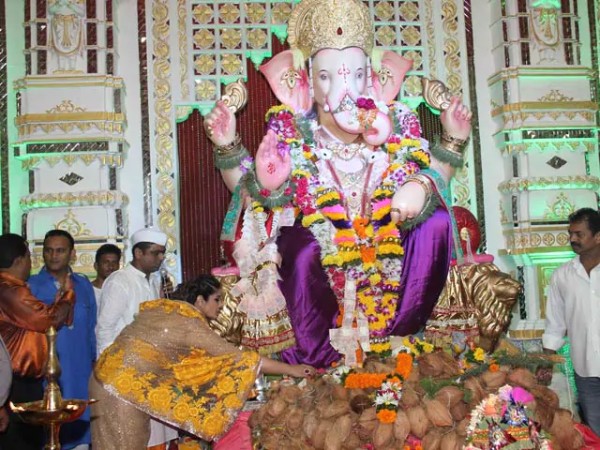 Where: D-67, 1312, Azad Nagar II, Veera Desai Road, Andheri (west), Mumbai, Maharashtra 400053
5. Kesari Wada Ganpati
For more than a century, the Kesari Wada Ganpati Mandal has been celebrating Ganesh Chaturthi in a unique way. The mandal there does not believe in grand celebrations. They have two idols — one that is a permanent one in the temple, and the second one is a temporary one that is immersed every year after the festival.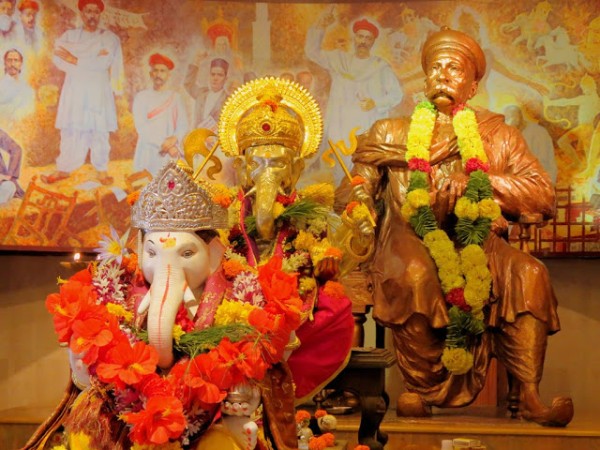 Along with this, they also organize cultural and educational programmes every year. Historically and politically, it's an important site. Freedom fighter Lokmanya Tilak was from Kesari Wada and he was the one who proposed the idea of Ganesh Chaturthi celebrations during the freedom struggle from there.
Where: 577, Kelkar Marg, Narayan Peth, Pune, Maharashtra 411030
6. Tulsi Baug Ganpati Pandal
One of the most popular Ganpati Pandals in Pune, Tulsi Baug Pandal is known for quirky decorations that support social causes. Most of the donations that the pandal receives, go towards supporting different social causes. The Ganpati idol there is 15 feet tall which is the tallest one in Pune.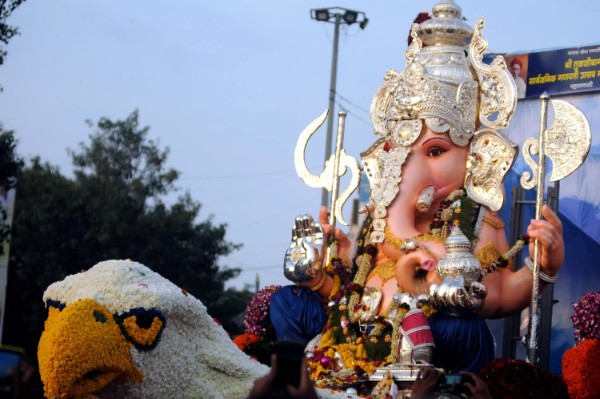 Where: Tulsibaug, Budhwar Peth, Pune, Maharashtra 411002
Which other Ganpati Pandals in Maharashtra are your favorite ones? Let us know in the comments section below.
Image Credits: Pune Mirror, WeekendBhatkanti, TripAdvisor, Deccan Chronicle, NDTV Movies
Latest posts by Vibha Sharma
(see all)