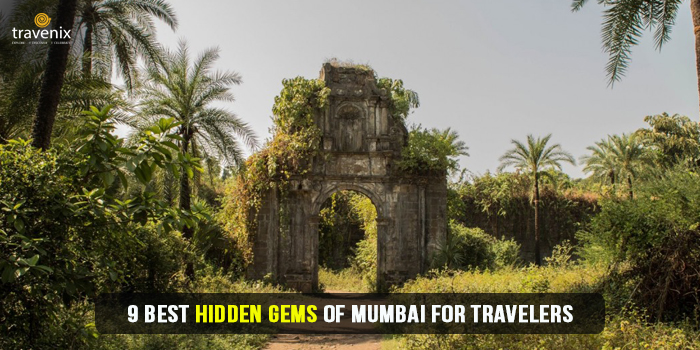 9 Best Hidden Gems of Mumbai For Travelers
Mumbai is a vast city, with hundreds of places that are worth visiting. While a major chunk of people visit the well-known attractions of the city, there are many places that get hidden in the shadows and are the undiscovered gems of Mumbai. These unexplored destinations are not only peaceful, but also equally interesting to visit.
Explore Your City
You may have come across the popular attractions of Mumbai, but we are definitely sure that you must not have come across the places that are mentioned in this list. So come, join us on a journey to discover your own city.
1. Railway Museum
One of the best museums in Mumbai, the Railway Museum is less visited as compared to its counterparts like The Prince of Wales Museum and the Bhau Daji Lad Museum. Dedicated to the great Indian Peninsular Railways, this museum has miniature models, stained glass paintings and ticket windows from the Indian Railways of olden times. This museum is hidden away inside the Chhatrapati Shivaji Maharaj Terminus!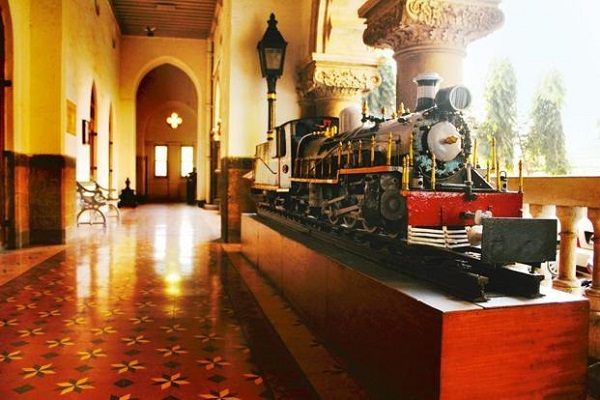 Where: Chhatrapati Shivaji Terminus Area, Fort, Mumbai
2. Kanhoji Angre Lighthouse
The Khanderi Island off the coast of Mumbai has the Kanhoji Angre Island Lighthouse, which can flash its solar powered light up to a range of 25 nautical miles! This 150-year old lighthouse was an important part of the city's history during colonial times. However, today it is one of the unexplored sites of Mumbai.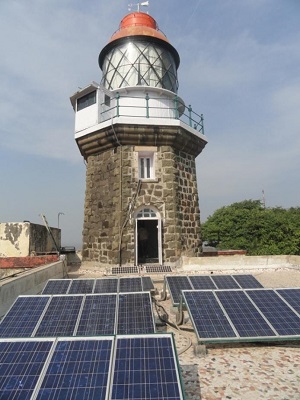 Where: Khanderi Island
3. Golfa Devi Mandir
Situated near the Worli Seaface, the deity of this temple in the Worli Koliwada is widely known among the fisher folk to be a goddess who speaks to her devotees. The priest here places two marbles on vermilion patches on the shoulders of the goddess. If the right marble falls off, then fisher folk go for fishing, or else they stay away from the waters.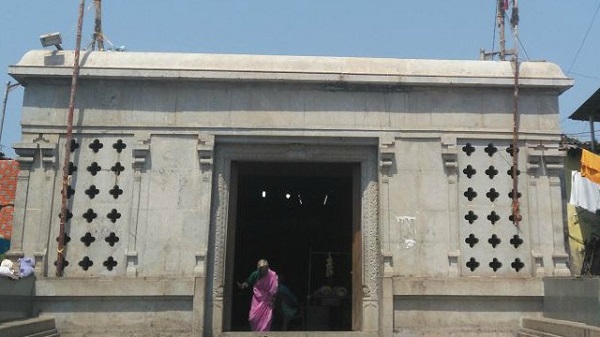 Where: Golfa Devi Temple Road, Koliwada, Worli, Mumbai
4. Arnala Fort
This Fort is built on an island off the coast of Vasai and also has octagonal water reservoirs, temples and tombs of kings. Since it's on an island, this fort is not frequented by many travelers and remains a hidden marvel.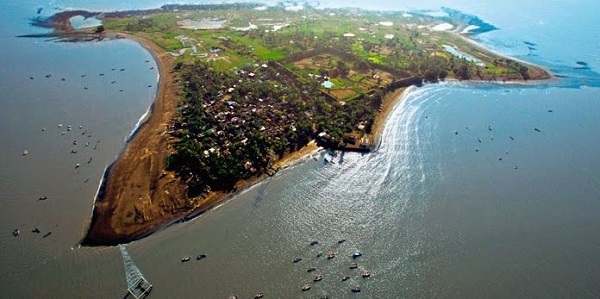 Where: Arnala Fort, Arnala, Maharashtra 401302
5. Hasnabad Dargah
Located in Mazgaon, this dargah is dedicated to Shah Hasan Ali Shah, who passed away in India in 1881. This dargah has a striking similarity to the architectural marvel Taj Mahal, with four corner minarets and a blue dome. One of the best mosques in Mumbai, Haji Ali is famous for its beauty, but this one is lesser known among residents and tourists alike.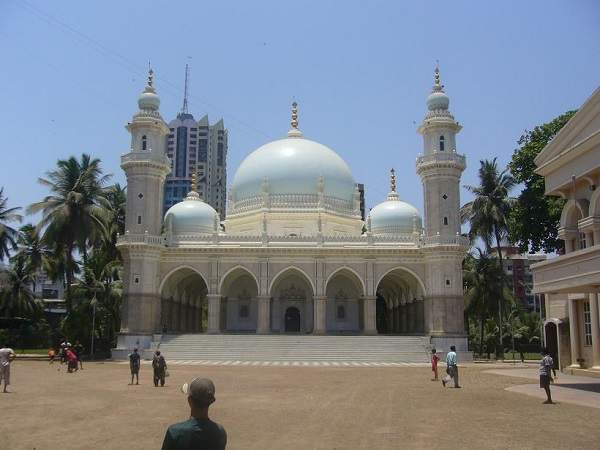 Where: Mazgaon, Anjeerwadi Road, Dr. Mascarenhas Rd, Mustafa Bazar, Byculla
6. Jogeshwari Caves
The oldest caves in Mumbai, Jogeshwari Caves date back by nearly 2500 years and are hidden away in the Jogeshwari suburb of Mumbai. These caves have some spectacular carvings and temples dedicated to Lord Shiva, Hanuman, Ganesha and the goddess Jogeshwari.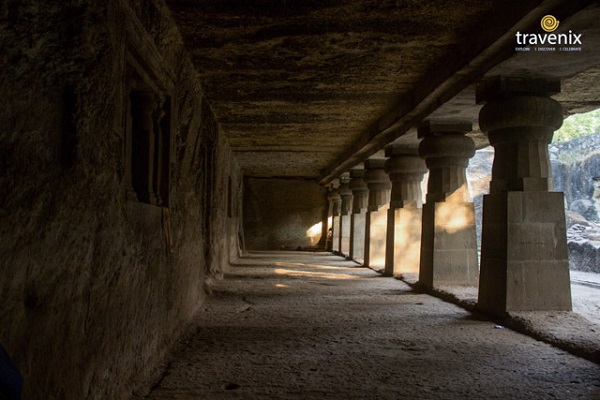 Where: Caves Rd, Gupha Tekdi, Jogeshwari East, Mumbai, Maharashtra 400060
7. Banganga Tank
One of the best sightseeing places in Mumbai, the Banganga Tank is located in the Walkeshwar Temple Complex. It is said that water sprung up from the ground when Laxman shot an arrow in the ground when Lord Rama was thirsty, and a tributary of Ganga came out from here, hence the name, baan-ganga.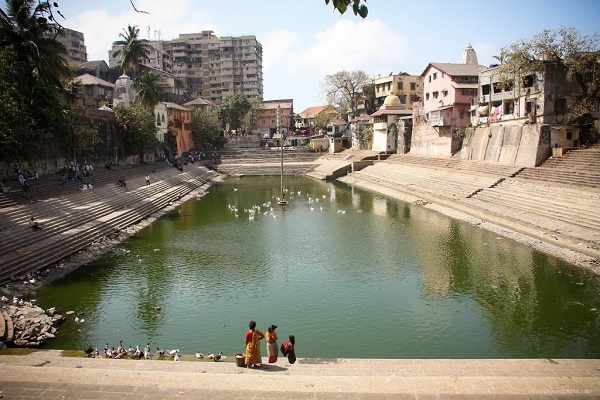 Where: 2, Walkeshwar Rd, Teen Batti, Malabar Hill, Mumbai, Maharashtra 400006
8. Gilbert Hill
While the Gilbert Hill is popular among those who study geology, this rare place is less frequented by residents of Mumbai and tourists. Located in the Andheri suburb of the city, Gilbert Hill is one of only 3 monolithic volcanic rock formations in the world and is the only such formation outside USA. It is said to be 66 million years old.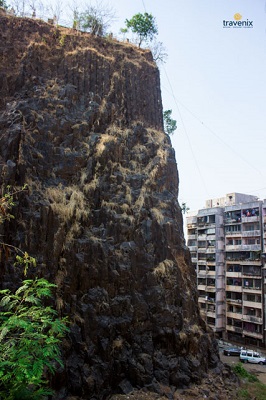 Where: Sagar City, Andheri West, Mumbai, Maharashtra 400047
9. Sewri Flamingo Point
A well-known place among bird photography enthusiasts, this place in Sewri is frequented by flamingos that come to Mumbai during migration evert winter. You can spot thousands of flamingos here on the mudflats with oil and petroleum factories in the backdrop. Needless to say, the best time to visit this place is early morning. The nearby Sewri Fort is also a hidden treasure of Mumbai.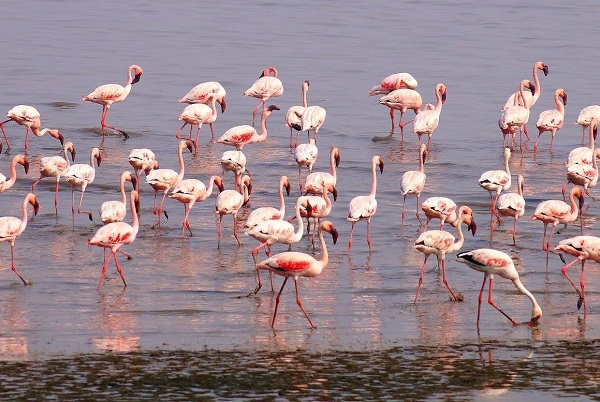 Where: MPT, Seweri, Mumbai, Maharashtra 400015
Apart from these, there are many other attractions in Mumbai and surrounding regions which are hidden away from common public. If you have discovered any other hidden gems of Mumbai, do share them with us in the comments below!
Image Credits: JustDial, Livemint, CouponDunia, DNA India, Aashish Chawla, ExploreMyTour, Places to visit in Maharashtra
Latest posts by Vibha Sharma
(see all)