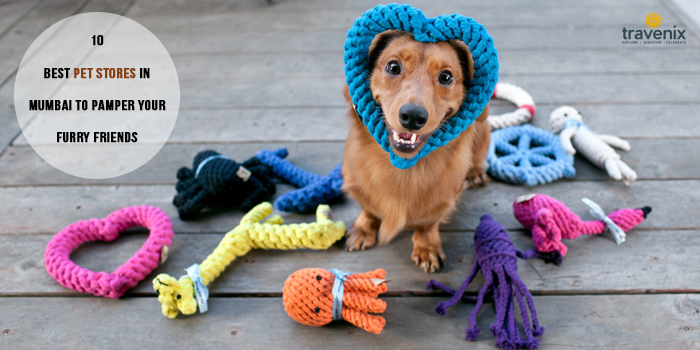 9 Best Pet Stores in Mumbai To Pamper Your Furry Friends
If you have a pet, you'd know how important it is to ensure they're getting all the nutrients required, as well as accessories and supplies to keep them healthy. If you're a pet owner looking out for some stores where you can find a variety of all kinds of pet supplies, check out our list of the best pet stores in Mumbai!
Make Mealtime Count
Chewsticks, bones, meat, seeds or grains — whatever it is that your pet prefers, we've got it listed for you. So the next time you're stuck about what to feed your pet, just head to these stores and get their meal sorted quickly!
1) Apsan's 4 Paws NXT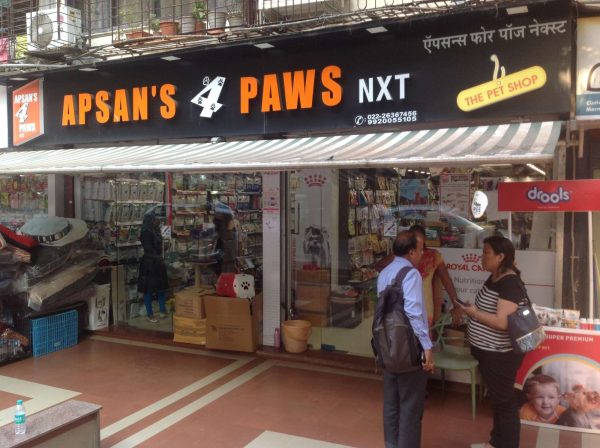 This store is a one stop shop for all your pet shopping. From shampoos and funky toys to wheat free chew sticks, they have everything stocked up under one roof. While they have a lot of innovative flavors in dog food, also check out the healthy snacking options; your pet could do some wholesome nourishment. There is also a vet clinic right next to the shop, so you can pamper your pet after a session with the doc!
Where: Shop 5, Off J.P. Road, Opp. Stomach Restaurant, Raheja Complex Lane, Gharkul Society, Seven Bunglow, Andheri West
2) Indian Pet Shop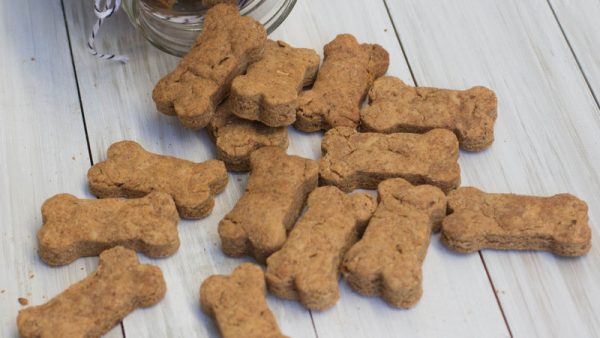 At the Indian Pet Shop, you can find a huge selection of pet supplies and food. Whether you've got a dog, cat or a pair of love birds, they have something for everyone. You can also find their products online; and the best part is, they deliver it for free right at your doorstep.
Where: Shop No 3, MaitrikunjChs, Postal Colony, Road No 1, Chembur East
3) Claws N Paws
Head to the food section to find boxes of pet food neatly stacked in a corner; there is a lot to choose from. If you're headed to Claws N Paws, your visit won't really be complete unless you pick out some cute accessories for your pet too! They have some amazing hoodies and raincoats to make sure your dog never feels the brunt of the weather.
Where: Shop No 53/C, Rambaug Near Technopolis Business Park, Mahakali Road, Andheri East
4) Pet Food Court
Pet Food Court has a bunch of dry and wet treats for cats and dogs; but that's not all. They also have something for the not so common pets — from goat feeding grains, to seeds for your birdies. Pet Food Court is a must visit store if you want to treat your cat with some fishes; their packaged food includes bit sized mackerel and other fishes.
Where: Shop No. 1, Sanghani Estate, Opp.Shanti Niketan Hospital, L.B.S.Marg, Ghatkopar West
5) Ohh My Dog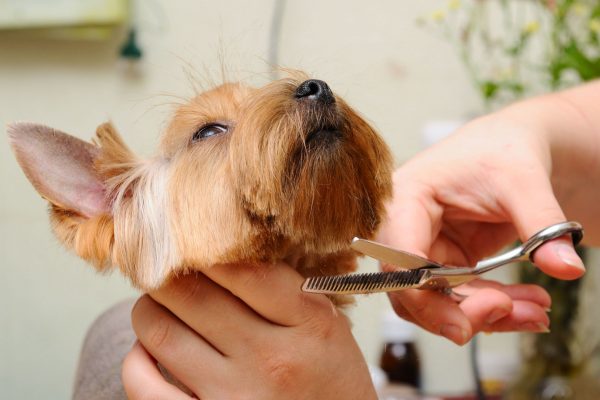 Ohh My Dog has been fostering canine culture for over five decades now; so their dedication is unmatched. At Ohh My Dog, you can start right from the process of choosing the right pet for you, then grooming them and buying a variety of food and accessories — all at one place. They even have a café dedicated to pets where pet lovers often organize fun events. Also, the owners here are super friendly and helpful; so you can count on them for slipping in a few wise words regarding pet parenting.
Where: Shop No 4, Canfield Society Ashoka Academy, NextTo Noble Medical, Lokhandwala, Andheri West
6) Shake Hands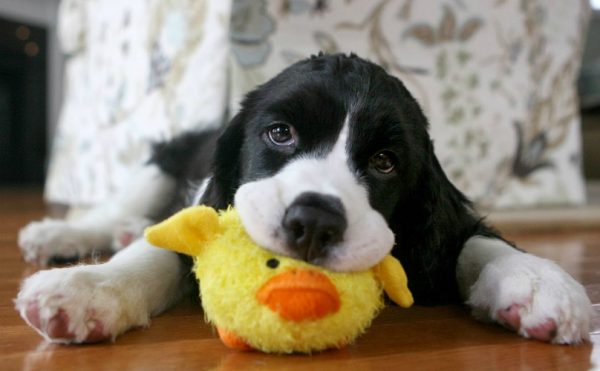 Shake Hands' food section is neatly divided into treats for dogs, cats and other pets. Their shelves cover everything from Waggy frozen yogurt boxes to sausages, beef, lamb, chicken munchies and so much more! You can also find various health supplements and specialized foods: hypoallergic, renal, satiety and gastro intestinal low fat are only some of the types of vet foods they have. You can also find treats for birds, hamsters, fishes, rabbits and turtles at this store. If you don't want to travel all the way to Tardeo to reach them; just order their products online, and they will deliver it to you.
Where: Shop No. 8, Noor Mahal, Sir Ratan Tata Road, Opp. Drums Beat Hotel, Ratan Tata Colony, Bane Compound, Tardeo
7) Belo Pet Shop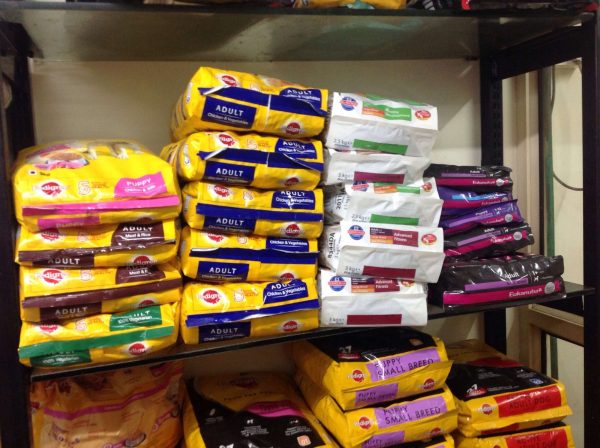 Belo Pet Shop's inventory is always stocked up with all kinds of pet food and medicines.
You'll also find some squishy balls that you can take to play a game of catch with your dog. Along with that, the store also offers special grooming sessions for dogs and cats. It also stays open till 9.30PM, so you can walk in with your pet even after finishing off your work at office.
Where: Shop No 256, Manav Dharma, Off Film City Road, Malad East
8) Royal Canin
Royal Canin is a popular pet food supplier brand that believes in providing nutrition to animals after thorough scientific research. Each of the food products that they make come with something specific for each breed — to tackle hairball issues of felines, their Persian cat food comes infused with Omega 3 fatty acids which naturally limits hairball formation.
Where: Andheri West, Chembur, Worli, Mulund
9) All 4 Pet Care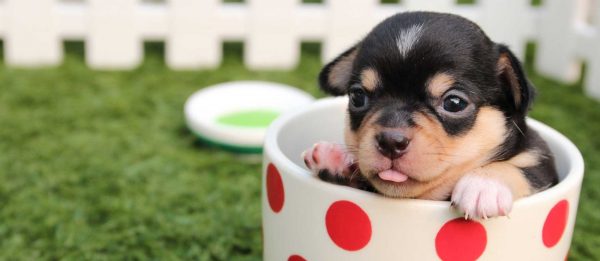 A pet shop, grooming store and clinic — All 4 Pet Care is all in one. Their food section is filled with bones, treats, biscuits, and food supplements; it's got everything that your canine will 'pawsibly' need! Additionally, they also have cozy little beds and little blankets for your little pets so that they can always stay warm.
Where: 2, Hawai Enclave, G.L. Compound, Near Hiranandani Hospital, Powai
10) Shopawholic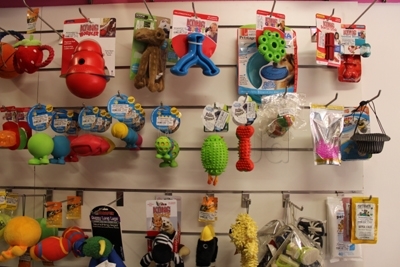 If you are looking to pamper your pet completely, head over to Shopawholic at Bandra or Tardeo. Along with pet treats, shampoos, toys, clothes and accessories, the store also provides special grooming and spa sessions for pets. In case you can't go to the shop yourself, just give them a call, they will deliver all the products at your doorstep for free.
Where: Bandra, Tardeo
We're sure your pets will love you for pampering them with all the delightful food treats available at these pet food stores. Which store do you go to for all your pet supplies? Do let us know in the comments section below. Also, if you're an animal lover who still looking out to adopt some pets, check out our list of the best pet adoption centres in Mumbai.
Image Credits: Just Dial, Betty Crocker, Catster, Omlet, Pet Grooming School Miami, Bark Post, 123 Calling All Dogs, Buy Noah's Bark
Latest posts by Vibha Sharma
(see all)