The Best of Gypsy Travel Festival 2018 in Mumbai
Each one of us is a tourist or a traveler, and at some point in our lives, all of us indulge in this wonderful activity of discovering amazing places around the world or even in your own city. However, in spite of being an integral part of everyone's life, there is perhaps only one festival in India that brings travelers together, and that is the Gypsy Travel Festival.
Delight For Travelers!
The second edition of the Gypsy Travel Festival was held in High Street Phoenix, Lower Parel in Mumbai on the 24th and 25th of February and the Travenix team was present to experience this entire travel extravaganza. Spread out across two days, this event had some of the best tour companies of the country coming together to showcase their amazing tours to exotic destinations in India and around the world. If you thought that was all, you're mistaken, as there were even some great talks delivered by experts and amazing cultural performances too. The whole event spread the message of building experiences through travels.
The list of companies included some large scale organizations like Luxury Escapes and Club Mahindra which not only had holiday packages within India but also abroad. Throughout the duration of the festival, the stage was the most happening area. With speeches from the representatives of Culture Fox on art travels, Kamiya Jani on the life of a travel blogger and Tanveer Taj of The Road Shaman on solo road trips across India, the attendees got in-depth insight into the lives and workings of famous travel companies and their people. Travenix too introduced the audience to their own city, Mumbai, with a short speech and video showcasing the beauty of this wonderful city.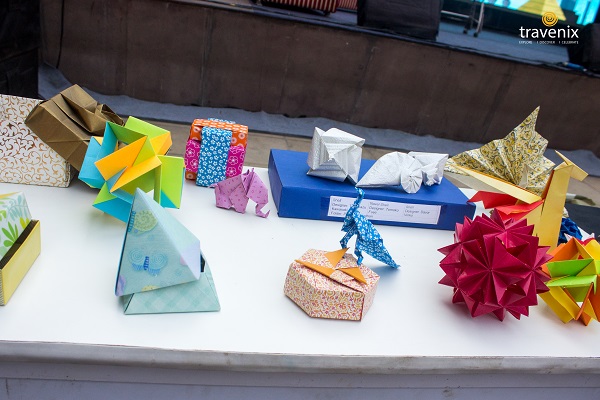 We also got to treat our eyes to a beautiful origami workshop from the Indo-Japanese Association, where beautiful objects came to life simply from the art of folding paper. We also got to learn how to set up our very own tent in the wild from Johan Daniels of Jack and Hill Adventures. They also had an exciting competition where four people had to set up their tents individually and the winner would take away a tent for free!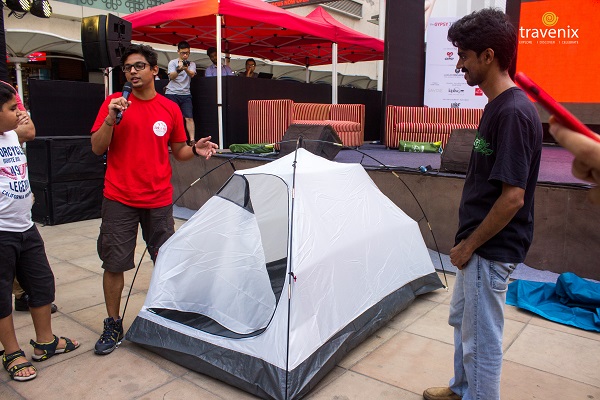 On both the days, the Kuwait Embassy graced the stage with their melodious traditional music and folk songs. They even played a fusion of Hindi and Arabic songs which made everyone in the audience go into a frenzy!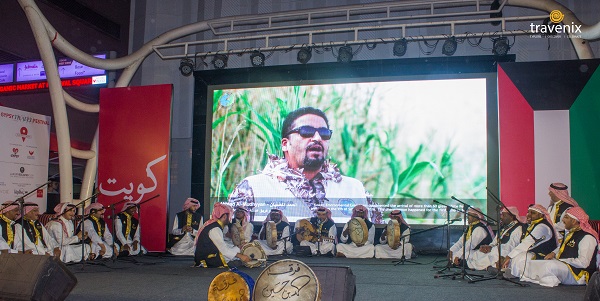 One may ask that with such a long festival running throughout the day, what would you do to fill your stomach. To satiate your hunger, the Gypsy Travel Festival featured the Blue Tokai Coffee Roasters and Savor Kitchen stalls, which served some of the most exotic world cuisines and aromatic coffees.
Above all, the Gypsy Travel Festival gave everyone a chance to relive their travels, interact with fellow travelers and plan out their next journey to discover this beautiful planet. We are definitely excited for the third edition of this unique festival! If you did visit this fest or even checked out its first edition, do let us know how it shaped your opinion about travel and share your reviews in the comments below.
Latest posts by Vibha Sharma
(see all)