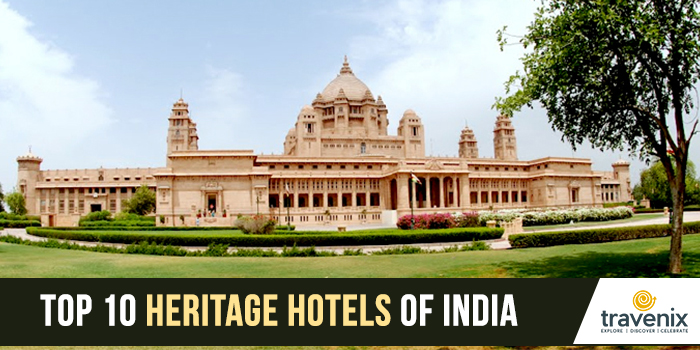 Top 10 Heritage Hotels in India
Ever wanted to experience what lives of kings and queens must have been like? Well, experiencing the life is a distant wish but you can certainly experience all the luxury and opulence that they lived in at these heritage hotels in India.
Experiencing The Royal Life
These heritage hotels give you a chance to delve into history and pamper yourself with a regal experience. Once palaces owned by royal families, these heritage hotels are now giving travelers a slice of the royal life. Check out our list of best heritage hotels and head to add one to your bucket list right away!
1. Taj Lake Palace
This floating abode in Udaipur promises its guests a completely royal experience — from a grand welcome with rose petals to lavish meals, relaxing spas and music and dance shows for entertainment; they bring it all together to ensure a memorable stay.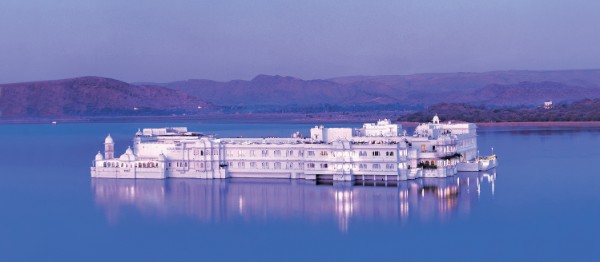 Located in the middle of Lake Pichola, and surrounded by Aravalli mountains, this 18th-century luxurious hotel also offers some stunning views of the scenery around. Boating, jeep safaris, vintage car drives and cruises are some of the activities that the hotel staff will help you with.
Where: Pichola, Udaipur
Cost: Rs 30,000 onwards
2. Kumarakom Lake Resort
Sprawling across an area of 25 acres, Kumarakom Lake Resort has heritage villas, luxury pavilion villas, and houseboats that are all done up to give you a better idea of the traditions of Kerala.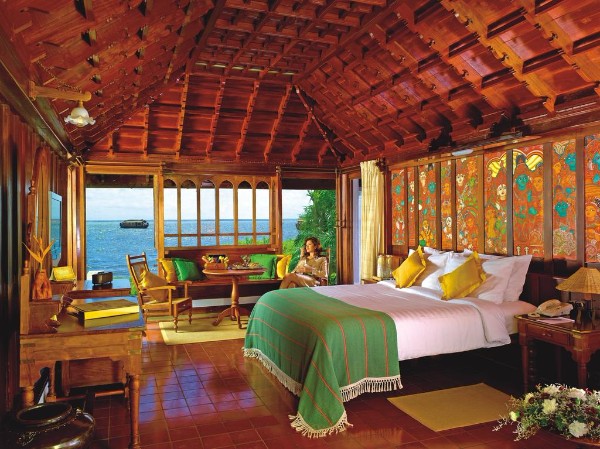 Along with 49 villas, the hotel also houses a traditional tea shop, health club, ayurvedic spa center, multicuisine restaurants and swimming pools.
Where: Kumarakom North Post, Kottayam, Kerala
Cost: Rs 16,000 onwards
3. The Oberoi Grand
The Oberoi Grand's 19th-century structure is a gleaming landmark that is reminiscent of Kolkata's rich colonial past. Located in the heart of the busy Chowringhee area, this luxury hotel provides a respite from the maddening crowd outside.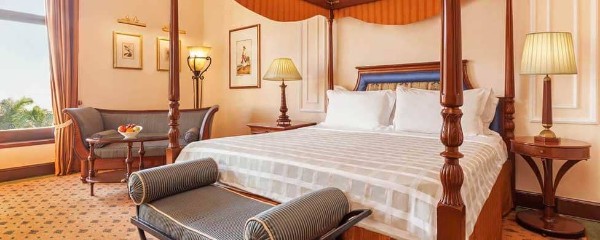 The hotel's hospitality is its highlight so you can trust them to make your trip exciting. For their guests, they have special tour packages:  The Spice Route is for those who want to try out different Bengali delicacies while the Indian Wine Trail is for wine connoisseurs.
Where: 15, Jawaharlal Nehru Road, New Market Area, Dharmatala, Taltala
Cost: Rs 11,000 onwards
4. The Taj Mahal Palace
The Taj Mahal Palace is a striking blend of nostalgia, sophistication, history, resilience and modern amenities. This iconic landmark in Mumbai offers you beautiful views of the Arabian Sea and the Gateway of India.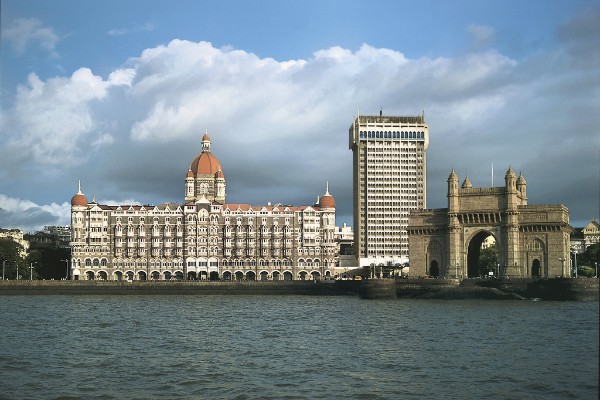 Its 560 rooms and 44 suites are housed in two different buildings — one of them is built in the Victorian-era architecture, while the other one reflects a more modern design. The Taj Mahal Palace's architectural design is also protected by intellectual property rights.
Where: Apollo Bandar, Colaba, Mumbai
Cost: Rs 15,000 onwards
5. Neemrana Fort Palace
This 500-year old heritage hotel is popular for destination weddings and high-profile business conferences. The hotel's nine palace wings are built on a hill and are laid out in a unique 14-layered design.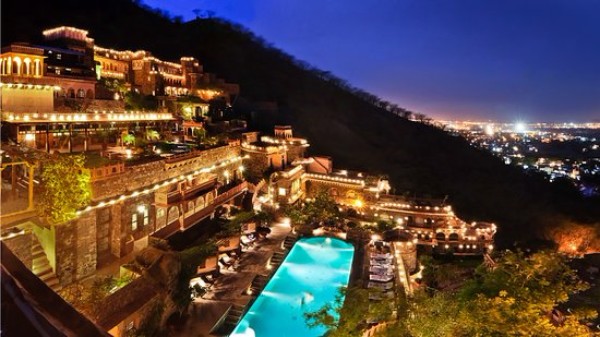 It also has an Ayurvedic spa, swimming pools, and multicuisine restaurants. Because of its proximity, it is a popular weekend getaway near Delhi.
Where: 15th Century, Delhi-Jaipur Highway, 122nd Milestone, Delhi-Jaipur Highway, Neemrana, Alwar, Rajasthan
Cost: Rs 6000 onwards
6. Rambagh Palace
This architectural masterpiece was the royal abode of the Maharaja of Jaipur in the olden days. Everything in this luxury heritage hotel exudes opulence: from hand-painted motifs in the rooms to elaborate chandeliers that adorn its dining area.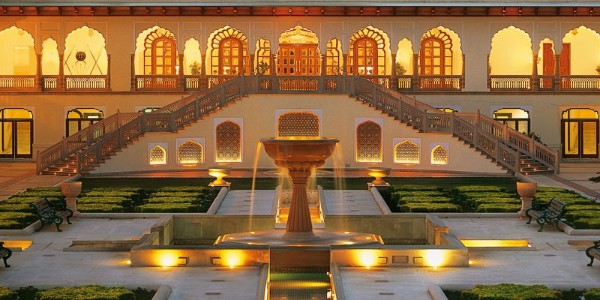 The old world charm is only accentuated with its large manicured gardens that have huge fountain areas at the center. In the past, the Rambagh Palace has been named as one of the best heritage hotels in the world by various international magazines.
Where: Bhawani Singh Road, Jaipur, Rajasthan
Cost: Rs 36,000 onwards
7. Umaid Bhawan Palace
One of the largest private residences in the world, the Umaid Bhawan Palace belongs to the erstwhile Jodhpur royal family. A part of their palace has now been converted into a hotel. Set amidst 26 acres of greenery, the premises also house a huge museum that has artifacts from the 17th century.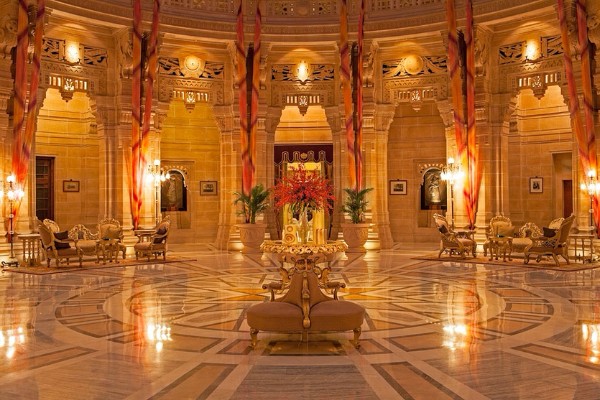 All their rooms are decorated in the art deco style, but their Maharaja suite is particularly unique. The bathtub in the suite is one-a-kind; it is carved from a single block of pink marble.
Where: Circuit House Rd, Cantt Area, Jodhpur, Rajasthan
Cost: Rs 28,000
8. The Lalit Laxmi Vilas Palace
The Lalit Laxmi Vilas Palace is enveloped by the Aravalli Hills and the breathtaking views of the Fateh Sagar Lake. All of its 55 rooms have been carefully designed to recapture the splendor and opulence of the original palace which was built by Maharana Fateh Singh in 1911. It is one of the best hotels for wedding destinations, receptions, and other large-scale family events in India.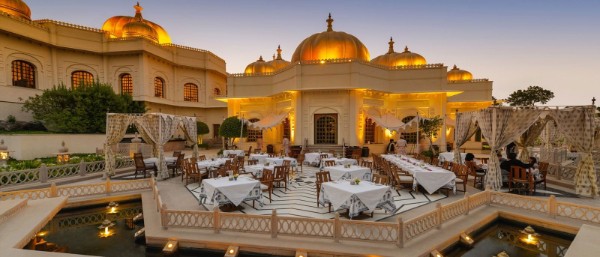 Where: Opposite Fateh Sagar Lake, Udaipur, Rajasthan
Cost: Rs 5000 onwards
9. Ananda In The Himalayas
Ananda In The Himalayas is a luxurious spiritual retreat for those who want to visit Haridwar and Rishikesh. Spread over more than 100 acres, it is surrounded by Sal forests and the Ganges river valley; offering a tranquil backdrop. This luxury hotel's spa is the highlight for most travelers there.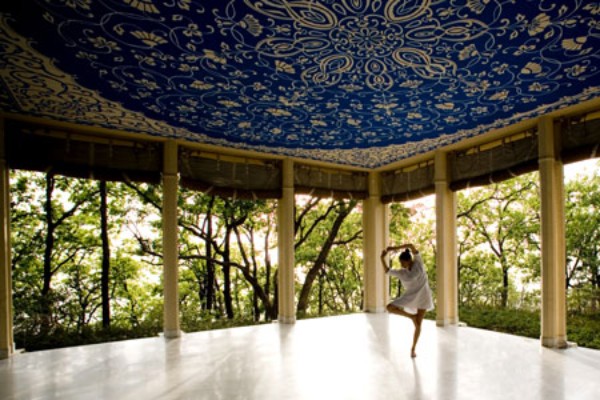 They have wellness programs targeted specifically for detoxification, de-stressing, anti-aging, weight loss, and various other areas. Their programs integrate traditional Yoga methods, Ayurveda, aromatherapy, as well as other Tibetan treatments for a holistic wellness experience.
Where: The Palace Estate, Narendra Nagar Tehri – Garhwal, Narendra Nagar, Uttarakhand
Cost: Rs 40,000 onwards
10. The Imperial Hotel
Designed in the colonial style, this luxury hotel built in 1936, is adorned with paintings and artifacts from across the world. Its interiors blend in the old-school charm and royalty with a simplistic modern touch: their high ceilings and glossy marble floors are complemented with plain teak furniture. It has a total of 235 rooms and 43 suites.
Where: Connaught Place, Janpath, New Delhi
Cost: Rs 18,000 onwards
These heritage hotels take you back in time and make you experience the splendor of the erstwhile royal era. Which heritage hotel would you like to go to? Share with us your heritage hotels bucket list in the comments section below.
Image Credits: Taj, Booking.com, The Telegraph, Trip Advisor, India Live Today, Zingy Homes, Weddings by Neeraj Kamra, Rishikesh Tourism, Wetu
Latest posts by Vibha Sharma
(see all)