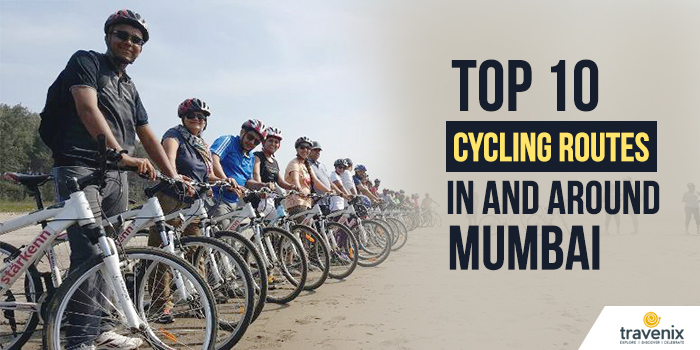 Top 10 Cycling Routes In And Around Mumbai
Ever since BMC announced that Mumbai is set to have India's longest cycling route covering an area of 39 km between Mulund and Wadala, cycling enthusiasts in the city are keenly following up the developments. While the project may take a while to get completed, here is a list of other cycling tracks you can take otherwise!
Explore The City Differently
While traffic is a deterrent for most people who want to head out on a cycle, you can easily avoid all the congestion if you know the right routes to take. Next time when you are in the mood to go cycling, make sure you pick out a route from our list of the best cycling routes in Mumbai.
1. Marine Drive To Fort
Starting from Churchgate to Chhatrapati Shivaji Maharaj Terminus and then to the Fort area, there is a 15-kilometer long stretch where cyclists can enjoy the serene views of the seaside as well as explore the beauty of South Mumbai's Victorian architecture.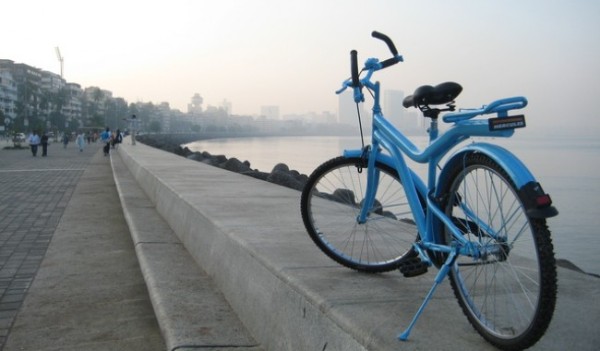 The cycling trail goes along Sasson Docks and covers Crawford Market, Mumbadevi Temple, and Marine Drive. In between, a 3.5-kilometre road is covered in lush greenery making it an enjoyable ride. It gives you a chance to cycle through one of the most beautiful and busiest parts of Mumbai.
2. Aarey Milk Colony To Goregaon
Aarey Milk Colony is one of the greenest parts of the city: it has trees all around and boulevards hanging from either side of the road. The cycling track in this area passes through wonderful picnic spots, so you can take your breakfast along too!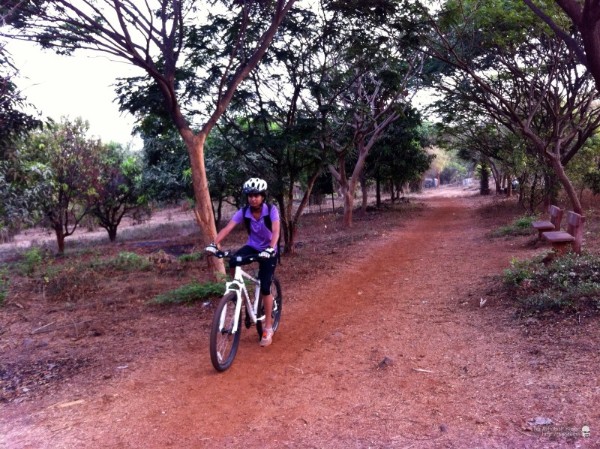 It also passes by Chhota Kashmir, a beautiful recreational garden that also has a lake. The lake also has paddle boats and some rides.
3. Nariman Point To Malabar Hill 
Start from Nariman Point and move towards Malabar Hill, while riding through Marine Drive. You'll be able to view some of the tallest skyscrapers in the city around you, the beautiful lighting on the route as well as the greenery around in Malabar Hill.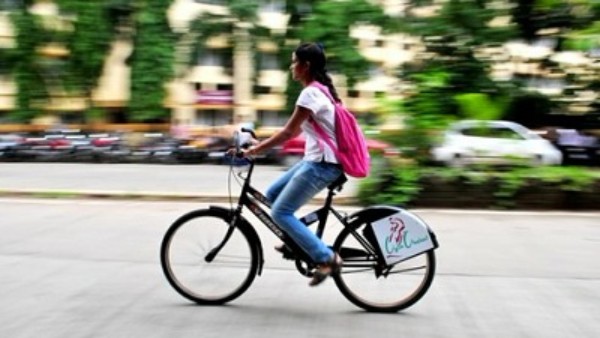 It's a relatively easy route to cycle, but towards the end, it tends to get slightly difficult. However, this will help you push your limits and build your endurance.
4. Uttan To Manori
This cycling trail is picturesque, full of greenery and takes you along some tourist hotspots too. One of the biggest advantages of taking this cycling route is that you won't have any annoying bikers or car drivers honking around.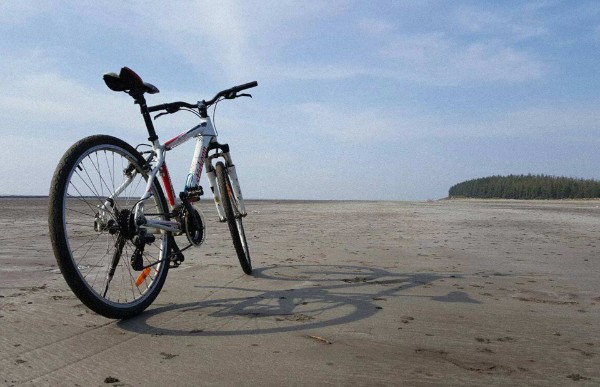 It is located slightly far away from the main city and takes you through mangrove-lined lanes in Gorai, Uttan, and Manori. It also gives you a chance to explore the beautiful beaches in these regions along with the magnificent Global Vipassana Pagoda.
5. Sanjay Gandhi National Park
This peaceful haven away from the hustle and bustle of the city is one of the finest picnic spots to unwind in Mumbai.  It is a favorite among enthusiastic cyclists who are looking to get some respite from the heat and want to spend some time in nature.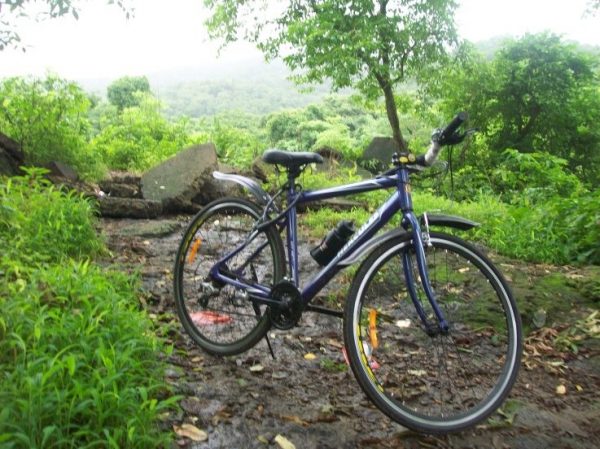 It is also ideal for a weekend cycling trek with friends. You can explore the ancient Kanheri caves or head out for a wildlife safari right there!
6. Palm Beach Road to Kharghar Hills
The stretch from Palm Beach Road to Kharghar Hills is surrounded by marshlands on both the sides. It draws wetland birds to the area, so it is a popular route for those who want to go for birdwatching.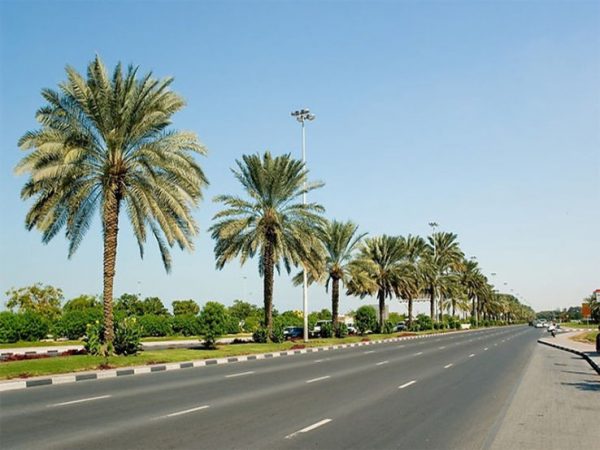 In monsoon, the route also features some beautiful mini waterfalls. The route's scenic beauty also attracts speeding bikers, so cyclists need to watch out for them.
7. Yeoor Hills
Locally called "Mama Bhanja Hills", the cycling trail along these hills attracts nature and adventure lovers alike. Usually, cyclists began their ride from the suburbs in Mulund and pass through Ghodbunder Road, before heading to Yeoor Hills.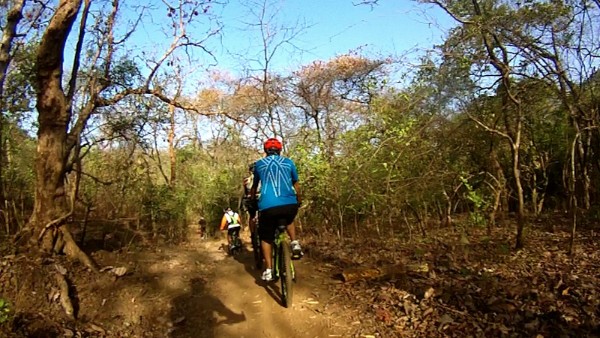 Starting from the base, it's obviously a steep road up towards the hill, but it is quite smooth. Throughout the way, just be mindful of the traffic around. (Viagra)
8. Eastern Express Highway
For those who live near the central suburbs, Eastern Express Highway is a convenient connecting route between Thane and Chhatrapati Shivaji Maharaj Terminus.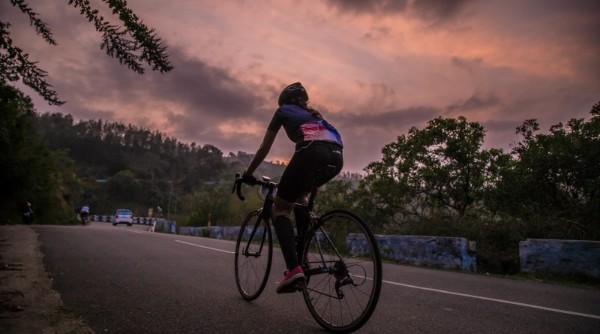 You can cycle on the 20-kilometer stretch from Ghatkopar till Mulund which is a pleasant ride early in the morning as you can avoid the maddening traffic in the area. Pro tip: Take the service road for an uninterrupted ride.
9. Bandra To Churchgate
Start off from Bandra and go through Dadar while marveling at the beauty of the skyscrapers on Worli Sea Face.
This route is 20-kilometers long and will take you from the crowded areas of Dadar to the more peaceful Malabar Hills. The Malabar Hills stretch tends to be exhausting due to the hilly terrain and it will prove to be testing for you. After this touch stretch, you will be able to cycle at ease on Marine Drive and finally reach your destination.
10. BKC
Bandra-Kurla Complex is filled with office spaces and restaurants. It hardly strikes you as a cycling spot, right? Well, the smooth and wide roads in the area make your cycle ride a fun experience.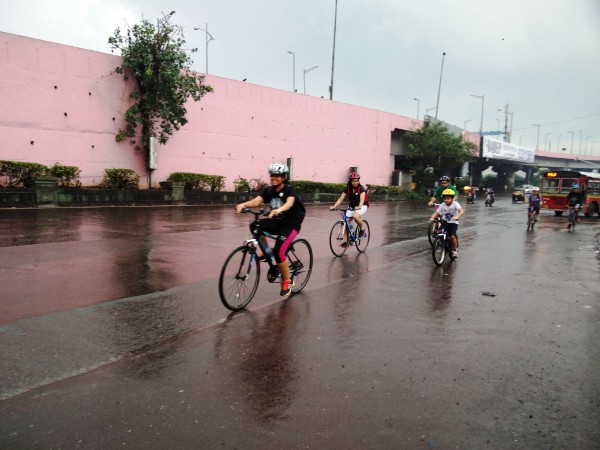 The area occasionally hosts cycling competitions and other sports activities; so keep an eye out for them. The area tends to get busy after 8 am, so try to go for an early morning cycle ride.
Want to go for a cycling ride, but don't have a cycle? Rent it out! We've listed the best places to rent out bicycles in Mumbai too; check it out here. Do you know any other amazing cycling routes in Mumbai? Do let us know in the comments section below.
Image Credits: Its Goa, The Great Next, bijoor.me, someplaceelse.in, Lets Be Outdoorsy, Homegrown, 365Hops, Siasat, Youth Ki Awaaz, Wandertrails
Latest posts by Vibha Sharma
(see all)