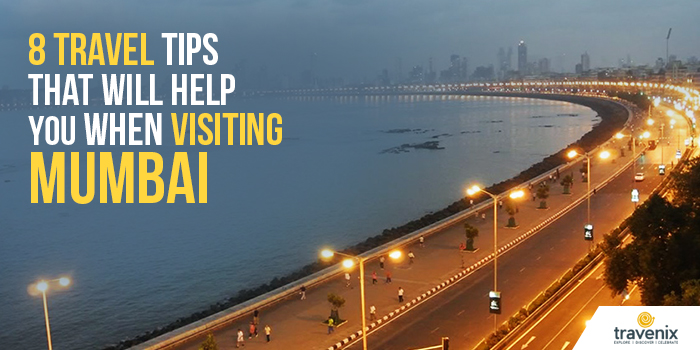 8 Travel Tips That Will Help You When Visiting Mumbai
As charming it is, Mumbai can also be quite intimidating to a visitor. If you are traveling to Mumbai for the first time, we have a few tips for you to keep in mind, so that your travel experience in the city is more fulfilling. Tried and tested; these travel hacks will ensure that your safety is always taken care of.
Be Prepared In Advance
Everyone knows Mumbai is one of the most happening cities in India, but what makes it absolutely unique is that it is one of the safest too. While the general vibe that the city exudes is that of safety, there a few things that even locals are wary of. From interviews with locals and some personal experiences, we've compiled this list of safety tips for you.
1. Beware of pickpocketers
Whether you're traveling in local trains or visiting crowded street markets, you are bound to see a sea of people everywhere around you in Mumbai. It's easy to lose yourself in the crowd and let your mind wander to all the color and chaos around you, but always be alert and mind your belongings.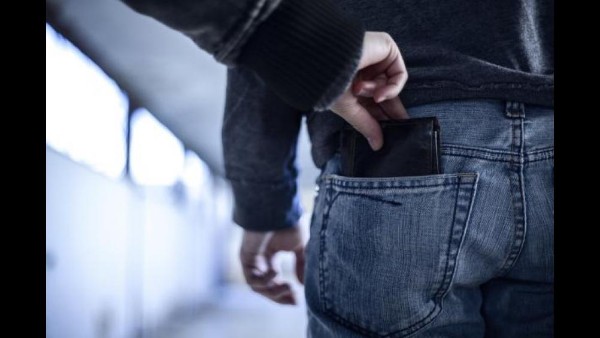 Pickpockets and thieves thrive in these crowded locations, simply because it is easy to blend in without getting noticed. It may seem surprising to outsiders, but locals prefer to wear their bags in the front instead of wearing it on their back. This ensures that your eyes are always on the zips and no one has the slightest opportunity to meddle with it.
2. Do not get swayed by emotional stories
Mumbai's homeless crowd is notorious for playing the victim card a little too often. While there might be some people who are genuinely in need of money, you'll find hundreds of them trying to get your attention with emotional stories.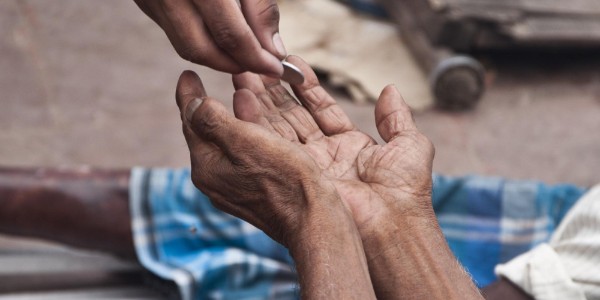 The usual premise is simple — get attention from a passerby, tell them how you're struggling to find a job and meet ends in Mumbai, get them to empathize with you and then ask them for a few hundred bucks. Some people let their kindness flow and shell out the money thinking they've helped a soul survive comfortably for a few days. But from experience locals say that, more often than not, it is just another way of earning a few extra bucks easily.
3. Avoid unsafe neighborhoods
In 1990's, Mumbai was famous for being home to a lot of dangerous gangsters which fostered a strong insecurity among rival gangs. Gang wars to establish dominance were common and an innocent man, who happened to be at the wrong place at the wrong time, suffered.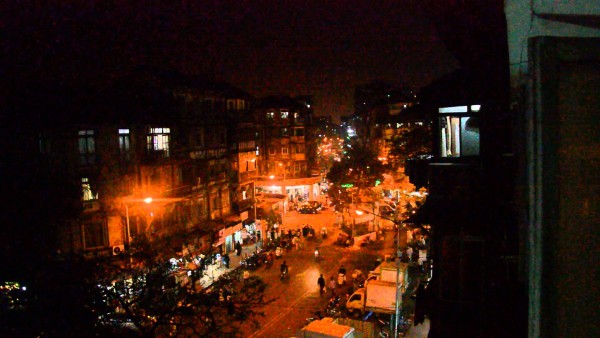 Now, those days are gone and you have police vans patroling most areas but locals from other parts of the city still avoid Dongri and Dagdi Chawl areas at night. In general, abandoned or old mill compounds that look deserted must be avoided. Also, stay away from dimly lit streets.
4. Do not stand at the train door
Traveling in Mumbai's local trains like a pro is an acquired skill that you will only learn with time. It is going to be crowded so you need to prepare yourself to be dealing with all the chaos that ensues as soon as your train arrives.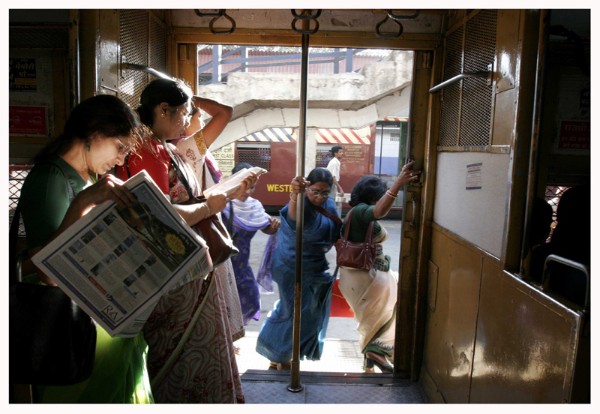 If you can't find a seat, make sure you stand on the sides or in the middle of the compartment, near the seats, so that you can get out of the way of people trying to force their way inside the train at every station. You don't want to get squeezed, hurt or get involved in any arguments with fellow passengers.
5. Be wary of being overcharged
If you're shopping at Colaba Causeway, Linking Road, Fashion Street, Chor Bazaar, Crawford Market or any other street market in Mumbai, remember the golden rule — always bargain. You may have to haggle for a bit but know that shopkeepers always inflate the prices a bit.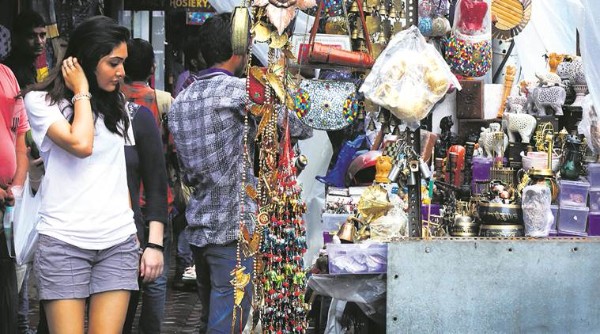 So, if you have no idea about the way street shopping in Mumbai functions, you might actually end up paying quite a lot of extra money. Autos and cab drivers usually go by the meter, but if you find that they are not going by the rules, just ask a local if the price they are quoting is reasonable or check it out yourself with the M-indicator app.
6. Only eat at hygienic places
Mumbai's street food is the highlight for all foodies who visit the city, but it is important to be watchful of what you are eating and how it is being prepared. While in general, sanitation and hygiene isn't a strong point for street food anywhere in the country, you need to be able to know when it is absolutely being taken for granted.
A lot of street vendors wear gloves and use only mineral water. If you have a sensitive stomach, we'd advise you to only stick to those places that are absolutely hygienic.
7. Always carry an umbrella
Mumbai's weather is really unpredictable. Come May and you'll see sudden downpours even in the middle of bright, sunny days. Right until October, monsoons keep playing peek-a-boo!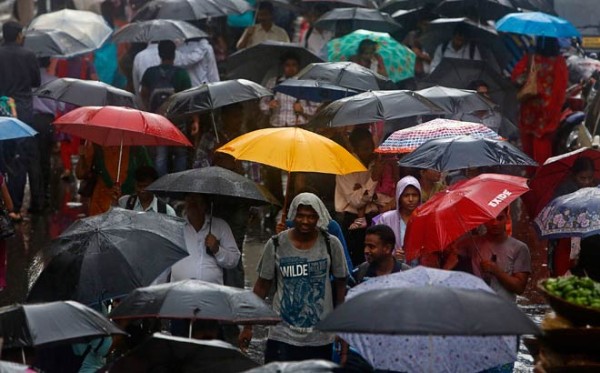 While dancing and singing in the rain are romanticized in movies, it is altogether a different story if you are out traveling. You don't want to end up with wet and smelly clothes for the rest of the day. So, to be on the safer side, always carry an umbrella and some extra polythene bags to save your bags and phones from the rain.
8. Be prepared to fight the sun
If you are traveling anytime between March to June, be prepared to brave the extremely humid climate that is typical of coastal cities. On an average, the temperature scale keeps shifting between 30-35 degree Celsius throughout summer, but it's the humidity in the air that makes you sweat profusely.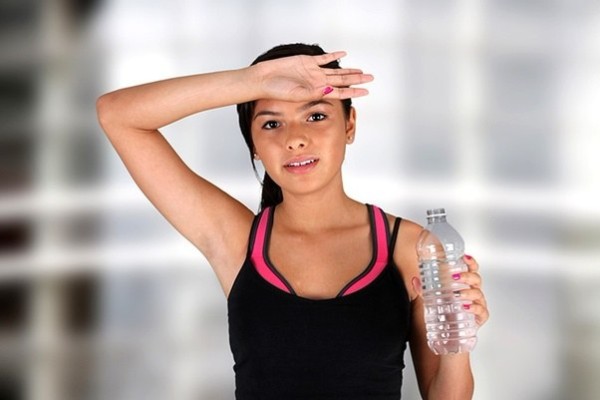 50% humidity is normal, and when summer is at its peak, it goes to as high as 82%! So, make sure you are always carrying a bottle of water, deodorant, and some refreshing wet tissues when you're traveling.
Be prepared in advance to face these little challenges and we promise the city will give you little to complain about. Do you have any other travel or safety tips for other travelers visiting Mumbai? Share with us your tips and experiences in the comments section below.
Image Credits: Alamy.com, Maité & Benoit, kannadigaworld.com, India Today, Tanmoy Sarkar, The Indian Express
Latest posts by Vibha Sharma
(see all)