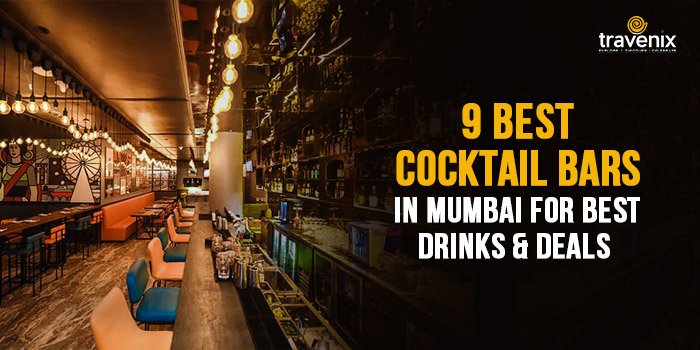 Mumbai's Best Cocktail Bars for Awesome Drinks
Mumbai, a city that never sleeps, surely has many bars in its most upcoming areas. But have you visited their quirky bars too? It's definitely a worthwhile visit because it is loaded with character. The city has everything under the sun – from a co-working space kind of a bar to a place that looks like the stock exchange.
Check Out The Wonderful, Yet Wacky Bars In Mumbai
Amidst all the fancy cocktails, you always miss a place that thinks outside the box to give you something exciting. Mumbai is flooded with bars and restaurants and every other joint is trying to outdo the other by trying something new. Let's get you a round of drinks at the places we have suggested below. You'll surely be happy and merry by the end of the list.
1. Social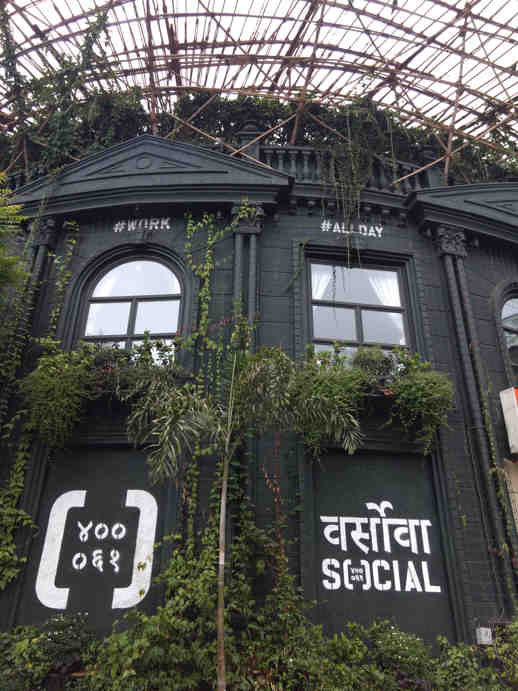 Address: Colaba, Lower Parel, Bandra Kurla Complex, Khar, Versova, Goregaon, Andheri West
Social is a one of a kind bar where work meets play. It's a co-working space during the day and when the shutters are down, there's only play. Social has a very edgy look and there is a very funky artistic approach to the food and the drinks. The bar itself has created a cult and it is one of its kind ever since it launched. Today you can visit multiple outlets across the city.
2. Bar Stock Exchange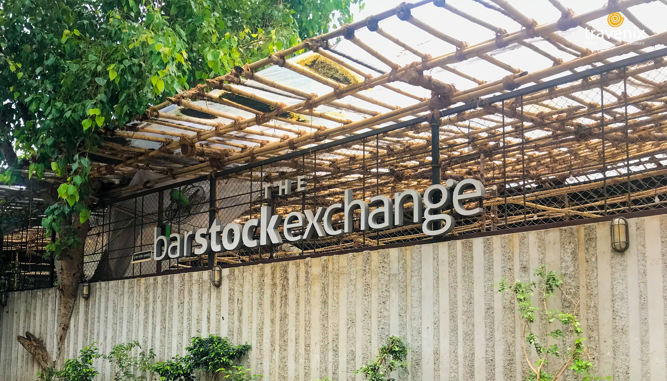 Address: Colaba, Dadar, Kamala Mills, Chembur East, Bandra West, Bandra Kurla Complex, Juhu and Malad West.
Bar Stock Exchange is the only bar in India where prices of drinks fluctuate due to the demand to simulate a Stock Exchange kind of environment. To enable the patrons to get an all-round experience there are trading screens which display the ups and downs of a particular cocktail or drink throughout the night. It's always exciting to be at this bar and hear people hooting at all times; today there are multiple outlets across the city.
3. Doolally Taproom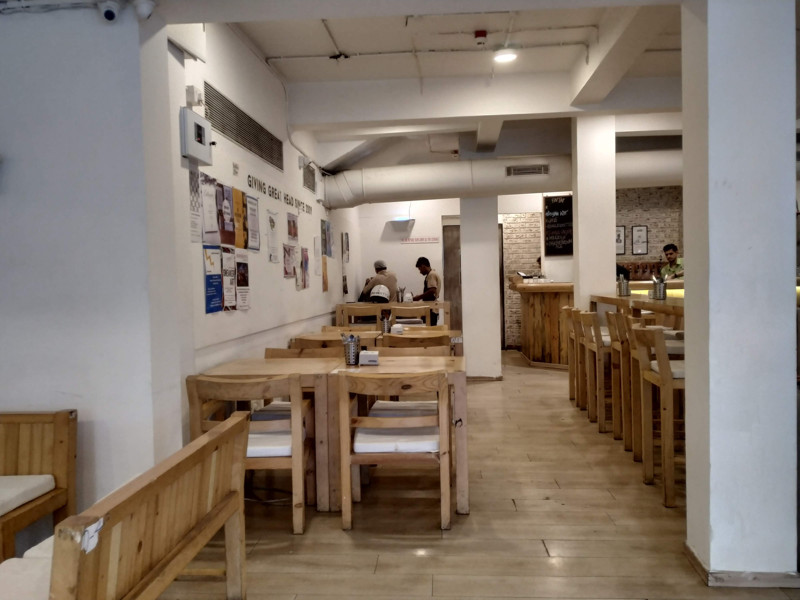 Address: Kemps Corner, Andheri West, Khar and Navi Mumbai
Doolally Taproom is a very popular bar and you see all age groups come together and have a great time together on their community tables. You don't need to know many to have a good time here, because the bar itself creates a little community within. It's unique because it's the only bar for animal lovers since their little-loved ones are allowed in.
They offer a membership wherein members are presented with their own beer mug with dog tags to make their experience unique. Coupled with the fact that they brew their own beer, Doolally Taproom is very popular among college students and teens as there is an ample supply of trending board games to make this a cool space to hang out with your crew.
4. Hoppipola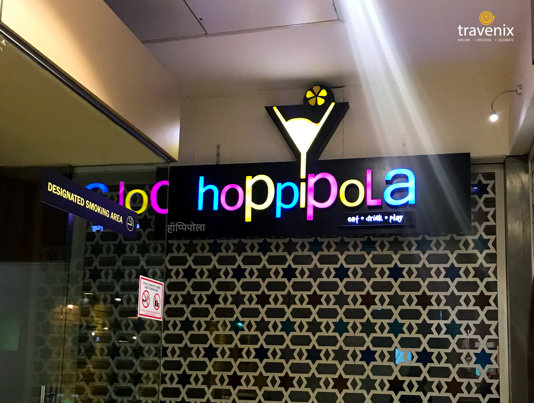 Address: Lower Parel, Khar West, Powai, and Malad West
Hoppipola is a very popular bar among the younger generation. The term itself means 'jumping in puddles'. You could be spending all day here, playing games and even better, playing drinking games. The young environment in the bar invites people from all walks of life. There's just an adrenaline rush from being there. There's no other place like Hoppipola in the city.
5. Monkey Bar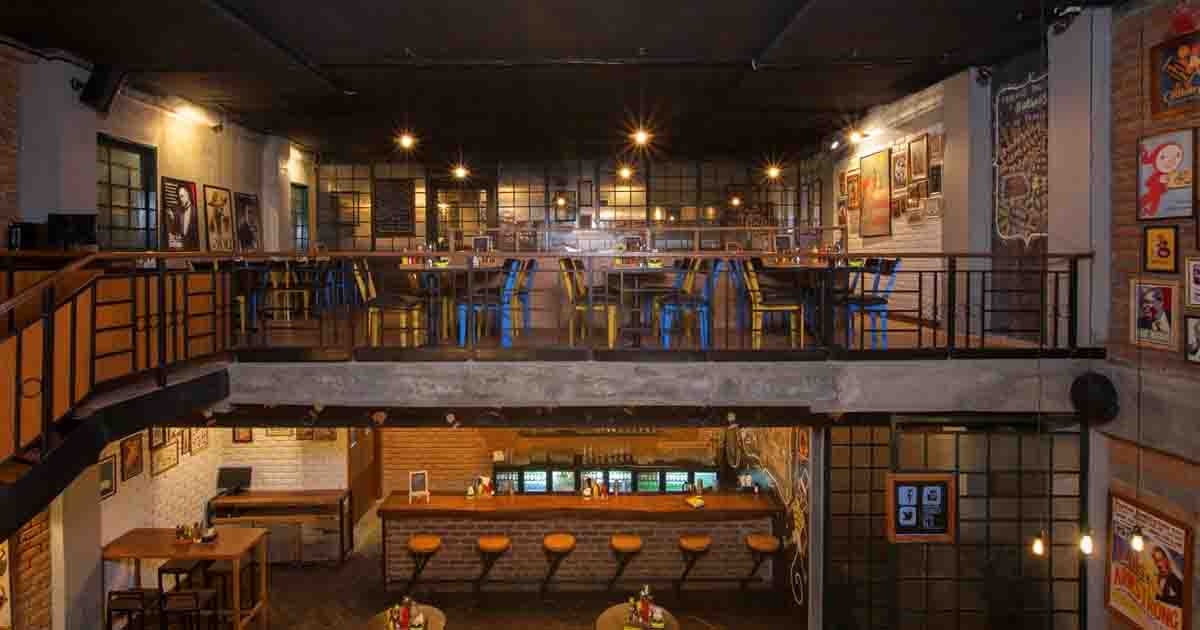 Address: 14th & 33rd Linking Road, Bandra West, Mumbai, Maharashtra 400050
Monkey Bar is a crowd favorite because of its fancy foosball table and an extraordinary list of crafted cocktails. Their innovative take on bar snacks and the vibe makes it a must-visit, every weekend bar. It's also popular amongst many that like to grab a drink after work.
6. The Little Door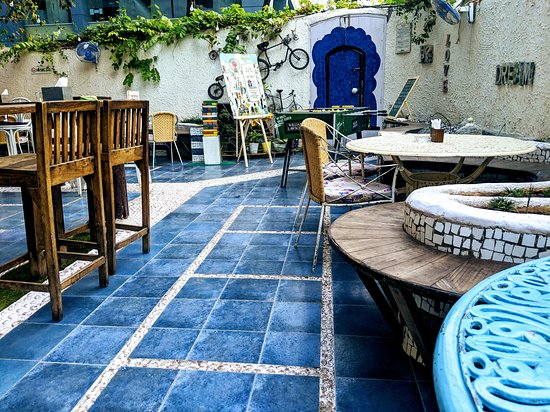 Address: City Mall, Ground Floor, Shri Siddhivinayak Plaza, Off New Link Road, Opp. Citi mall, Veera Citi mall, Mumbai, Maharashtra 400053
The Little Door is a fashionable, quaint resto bar that is popular for its boozy brunch and karaoke nights. We call it a perfect weekend when you have a good drink and good food by your side.
7. Ghetto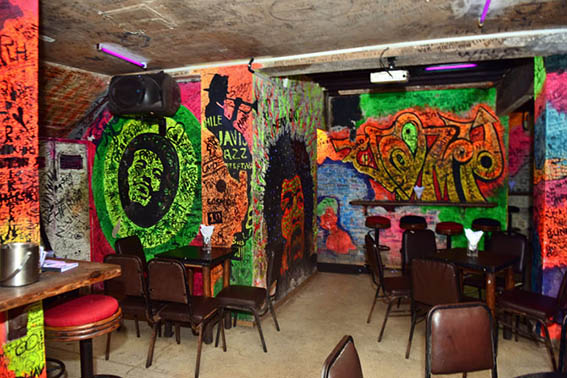 Address: Opp Tirupati Apartments, 30B, Bhulabhai Desai Marg, Breach Candy, Mahalakshmi, Mumbai, Maharashtra 400026
Ghetto is one of Mumbai's oldest and most beloved bars which is famous for its pool table, popcorn, and graffiti on the wall, which gives it a very old school vibe. Who doesn't love a place where they are allowed to scribble what they love on the walls?
8. The Good Wife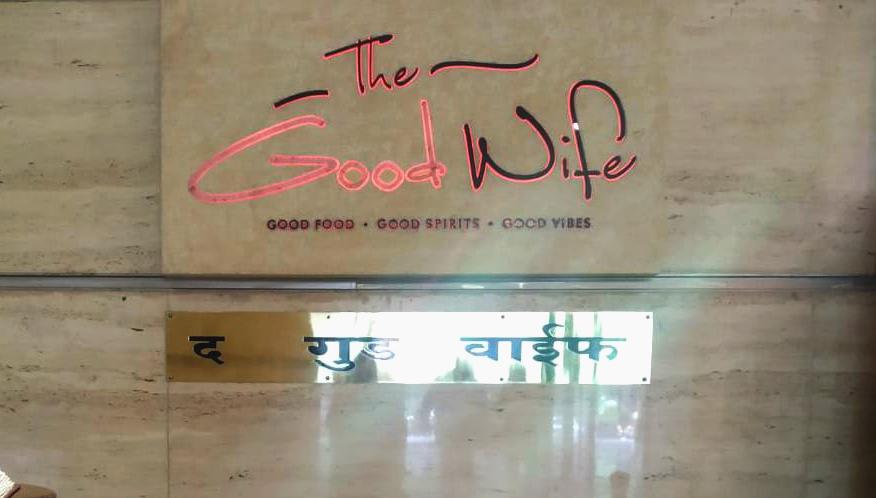 Address: The Good Wife, The Capital, Ground floor, G Block, Bandra-Kurla Complex, Bandra (East) (40109433)
The Good Wife is a very famous gastro-pub, which is the latest stylish update in the city. The brick walls and the handpicked bar menu is a worthwhile visit. The food and drinks menu is very impressive – and they have handpicked the names like The Mistress, Mrs. Robinson and more to keep the theme alive.
9. London Taxi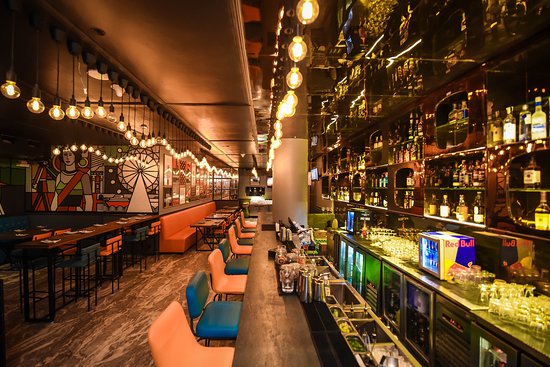 Address: Kamala Mills Compound, A Wing, Ground Floor, Trade Centre, Lower Parel, Mumbai, Maharashtra 400013
The new gastropub at Kamala Mills, London Taxi is a three-level bar. The interiors really transport you to the British capital when you see the custom-made, taxi shaped tiles and the colorful pipe that runs across the ceiling, to form a map of the London Underground. The table tops are printed with artwork too. This intriguing décor and menu will lure you into the resto-bar right away.
In Conclusion
The trend of the quirky bars adds to Mumbai's bustling nightlife. Each place has a different vibe, décor, concept, food, and choice of alcohol. Let us know what you think of the list or add to this bucket list in the comments below.
Image Credits: TripAdvisor, HungryForever, Mid Day, Zomato, Websites
Latest posts by Vibha Sharma
(see all)