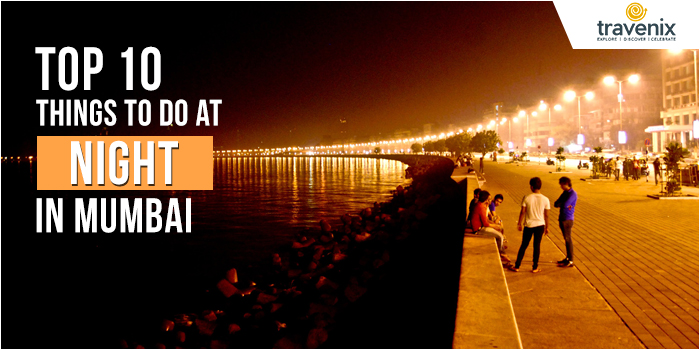 Top 10 Things To Do At Night In Mumbai
Unlike other cities and towns, Mumbai doesn't wear a dreary look at night. As they say, it is a city that never sleeps. Mumbai's vibrant nightlife offers happening parties, gluttonous food trails, adventurous cycling experiences and a lot more. So, if you're a late night owl wondering how to explore the city, join us as we explore the best night activities in Mumbai.
Mumbai Never Sleeps, Really!
For an outsider, roaming around at midnight may seem unsafe. But Mumbai is one of the safest cities in India. Step out and you'll find that this city is actually livelier at night! From late-night food places to the best nightclubs in Mumbai, we've got it all covered in this list.
1. Go To Marine Drive
Irrespective of the time, day or season, a casual stroll at Marine Drive or simply sitting back and enjoying the waves, is deeply relaxing. The atmosphere is actually made of contrasts: there are hawkers selling chai, corn and soft drinks to cater to everyone's midnight cravings, then there are fitness enthusiasts who are cycling around in the area, others hanging out with friends and family while some are just listening to songs. There isn't really anything that you need to do at Marine Drive. Even if you are just sitting by yourself, you'll feel refreshed there.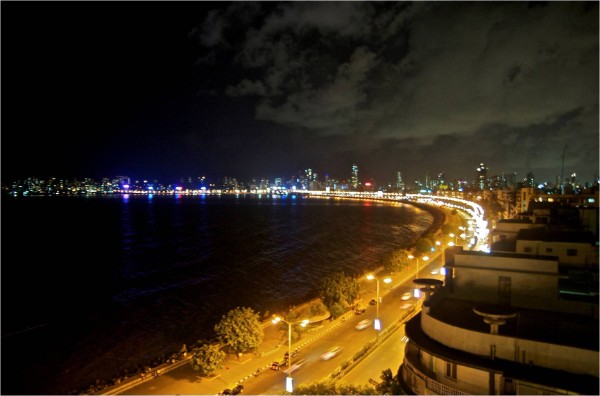 2. Midnight Cycling
Mumbai's cycling enthusiasts have started various tours so that you can explore the many heritage buildings of the city in the soft moonlight as you trace the outline of the Queen's Necklace or take a delightful tour of Bandstand. You can marvel at the architectural wonders and pedal your way into the rich colonial past of the city with these midnight cycling tours. Most of these tours take you around for more than 10kms, but you can always pedal at your own pace.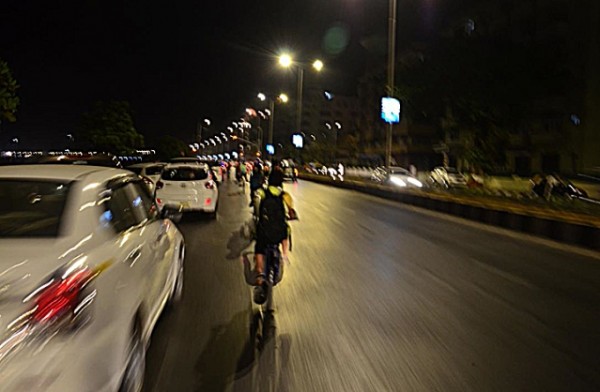 3. Street Food Trails
When you are on your night adventures touring the city or just strolling on the beaches, hunger pangs are sure to strike. But Mumbai's street food joints have got you covered. From a buttery pav bhaji at Sardar to sharing a late-night ice-cream at Bachelorr's or just hogging on those lip-smacking kebabs at Bademiya, there is a lot to try out at these late-night food places in Mumbai. Some of these places remain open till 4.30 am, so you can be assured that you are never going back home hungry.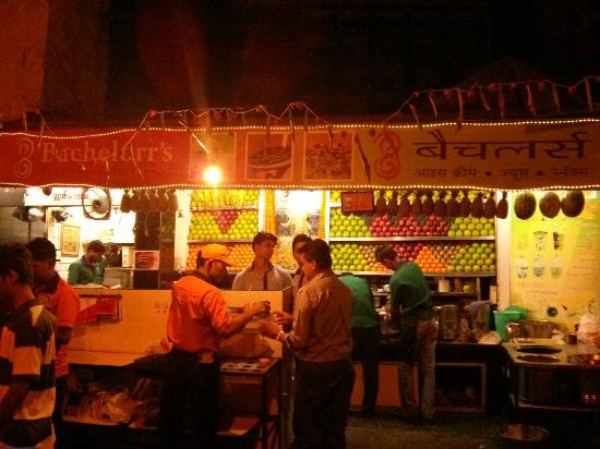 4. Go Clubbing
Dazzling lights, groovy music, and heady ambiances are what make Mumbai's nightlife so glamorous. Reserve a spot at Tryst to join the crème de la crème of Mumbai, or head to Toto's Garage for a lively retro music night. Other nightclubs like Club Sirkus and Kitty Su regularly have the best DJ's in the city pumping out electro, trance and Bollywood numbers, so make sure you have your enthusiasm and dance shoes on!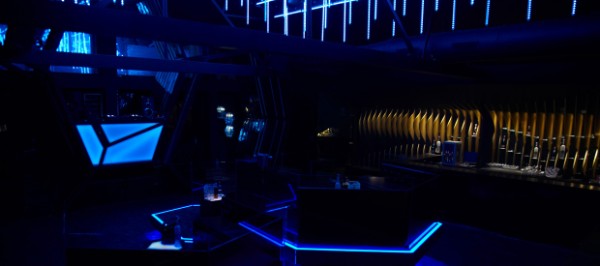 5. Long Drives
Zoom through the beautiful Bandra Worli Sea Link, just drive along Marine Drive or size up the length of Juhu Beach; there is really nothing quite like it. There are not many vehicles on the roads either, so it's sure to be a smooth ride. Whether you're going out with friends or taking your significant other along, a late-night drive is definitely one of the best ways to experience the city in a different way.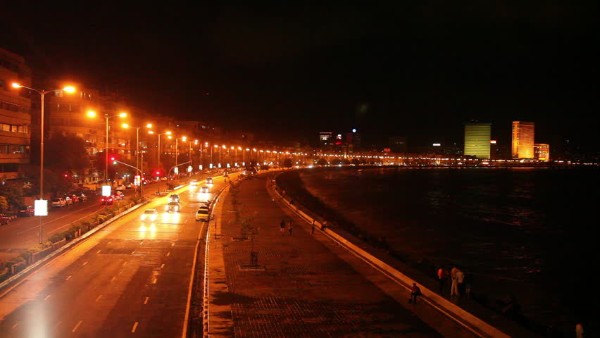 6. Late Night Cruise
Let the wind blow into your hair as you head for an exhilarating sail into the beautiful Arabian Sea and enjoy the scintillating view of Mumbai's skyline. All the towering skyscrapers come to life as they shine on in the darkness; the view is truly magical. But before you get there, you'll have to do your fair share of planning and book in advance with a sailing club.It's an expensive offbeat activity, so reserve this activity for a truly special occasion.
7. Late Night Movies
Calling out all the movie buffs in town! Late night movies may not be unique or one of those offbeat things to do at night, but that doesn't mean it's not fun. Whether you want to enjoy a 3D movie experience at INOX or want to experience the typical old-world charm that old Metro Cinema exudes, there are tons of options to pick from. If you are on a tight budget, try to go on weekdays. the tickets are relatively cheaper.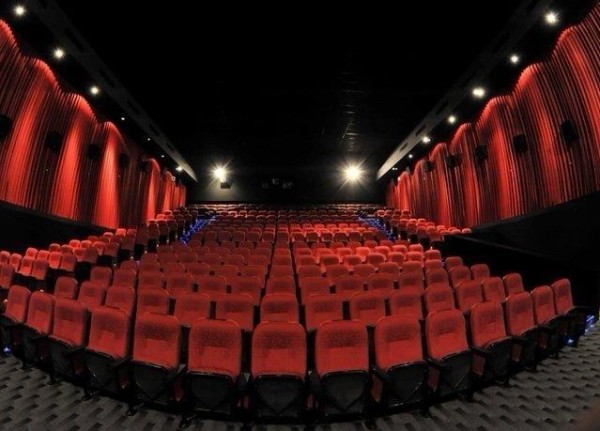 8. Live Music
If live music gigs appeal more to you than dancing it out among blaring speakers with a group of strangers, head to Hard Rock Cafe, Bonobo, and Cool Chef Cafe. You can enjoy your favorite delicacies while listening to some of the best bands in the city. You can also check out NCPA, Mehboob Studios and Shanmukhananda Auditorium for live music gigs. You'll find events for classical music, indie pop, Bollywood numbers and more.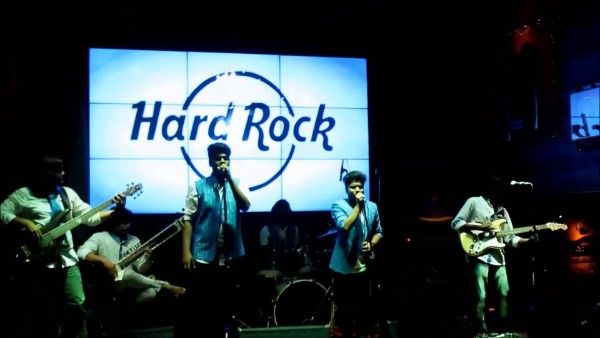 9. Take A Stroll At A Beach
If clubbing or partying isn't your idea of fun, just head to the nearest beach for some peace. Go out with your friends and share some quality time together or go solo and get lost in your thoughts. Mumbai is blessed with a number of great beaches, so make the most of it! These beaches are also lined with amazing ice-cream parlors and food joints; so you can indulge in a quick snack too.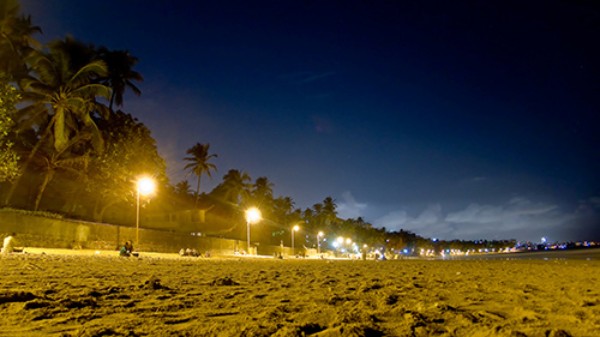 10. Pub Hopping
Guzzle down a few beers and sample the best dishes in various bars across the city. Go to AER in Worli or Breeze in Powai to enjoy spectacular views of the city's dazzling skyscrapers, then head to The White Owl or British Brewing Company to sample some of the finest craft beers in town. Keep hopping and explore some of the best pubs in Mumbai in a single night!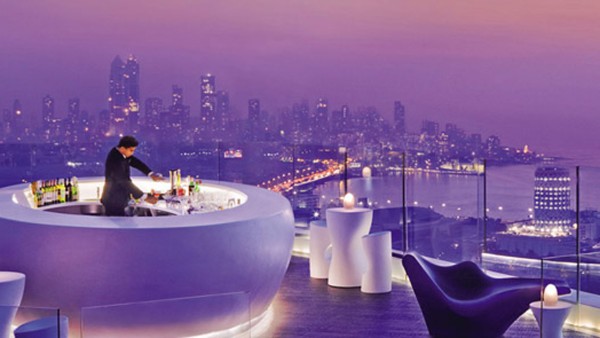 If you have got any more ideas regarding late night activities in Mumbai, do share them with us in the comments section below. We'd be happy to give it a try!
Image Credits: The Yin and Yang of Life Anywhere, Smartstay, Cheap Vacations – VacationSellout, HighApe, Flickr, dhaiwatbandofficial, Just Dial, Yacht Getaways Mumbai, Shutterstock.com, Pinterest
Latest posts by Vibha Sharma
(see all)