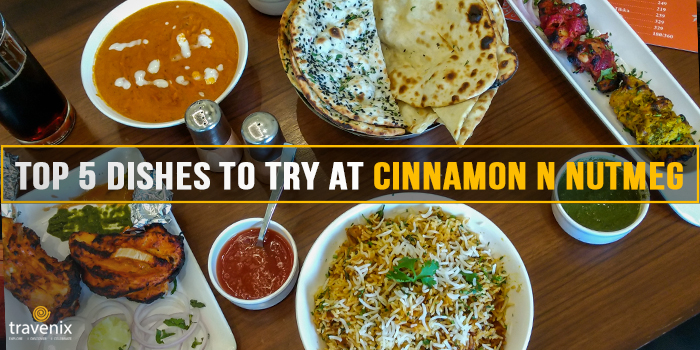 Top 5 Dishes To Try At Cinnamon N Nutmeg
Tucked away in the bustling locality of Andheri, Cinnamon N Nutmeg strives to bring to you authentic North Indian flavors right here in Mumbai. Started by a hardcore foodie, Akshay Rupwate, this restaurant serves the most amazing North Indian food that you may have come across in recent times.
The True Taste Of North India

The cozy restaurant focuses a lot on the quality and appearance of the food rather than keeping fancy interiors. The owner himself sits here to make sure that everyone is satisfied with their experience here. Let's check out some of the amazing dishes that they prepare here.
1. Chicken Tandoori
If you're a chicken lover, this dish will simply mesmerize you with its perfect blend of flavors and tender chicken cooked in tandoor to perfection. The juicy chicken pieces are served along with fresh coriander chutney and loads of onions.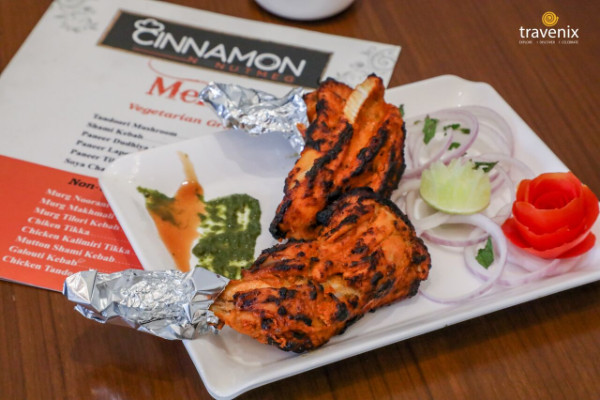 2. Makhmali Kebab and Noorani Kebab
This starter platter consists of two types of chicken kebabs – Makhmali and Noorani. The Makhmali Kebabs are marinated with beetroot gravy while the Noorani Kebabs have more of mustard coating. The chicken is cooked to perfection in both the cases and comes out to be tender and is perfectly spicy for you to get tantalized by its flavors. It is served with coriander chutney, tomatoes and onions.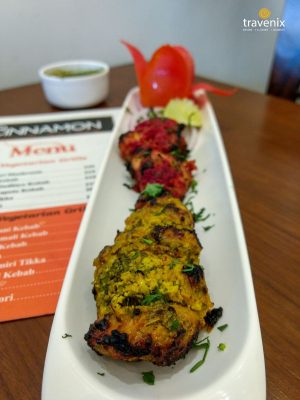 3. Butter Chicken
Served with soft naans or lachcha parathas, this butter chicken is made to perfection and comes with a strong flavor of cinnamon. The chicken is soft and tender and has a proper blend of spices. The curry has a buttery feel and is slightly on the sweeter side so if you can't take too much spice, this dish is simply perfect for you.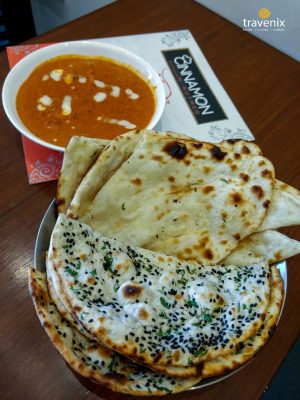 4. Chicken Biryani
The chicken biryani prepared at Cinnamon N Nutmeg is the typical North Indian form of biryani. If you wish to know more about biryanis, check out our article on types of Indian biryanis. The geeli biryani here is mildly spicy and has a perfect mix of flavors, each of which stand out. The best part is that the chicken used in it is boneless, which saves you a lot of hassle and mess.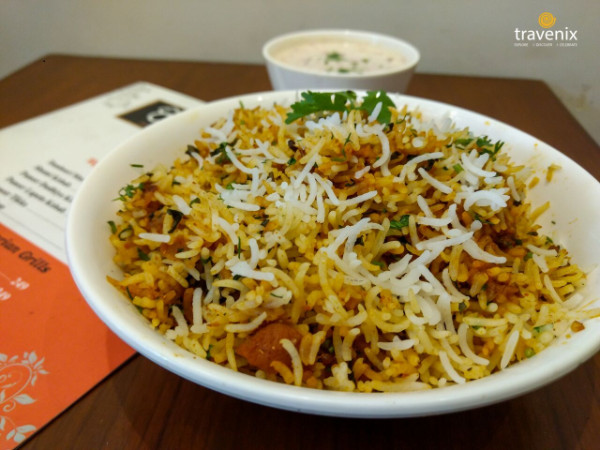 5. Paneer Chilli
This is the typical paneer chili made to perfection. Soft paneer pieces are stir fried with bell peppers and bits of garlic to give you this mildly spicy delight. These people really know how to get you to love paneer. While it's a starter, do try pairing it up with their amazing lachcha parathas, the combo worked wonders for us!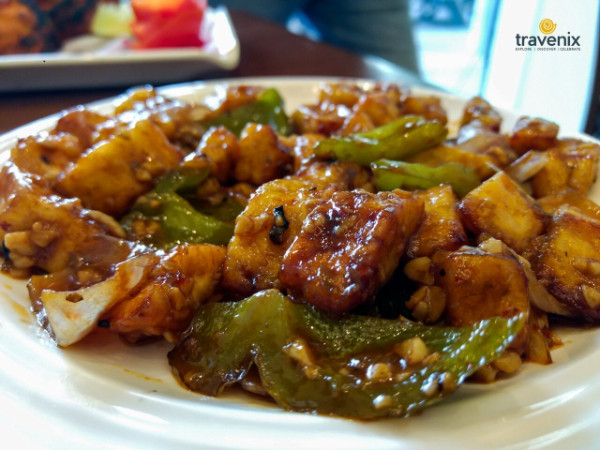 Cinnamon N Nutmeg also serves both Vegetarian and Non-Vegetarian thalis, which have quickly gained popularity among Andheri residents. The thali comes with 2 pieces of starters, choice of sabji, dal, rice, two naans, papad and dessert!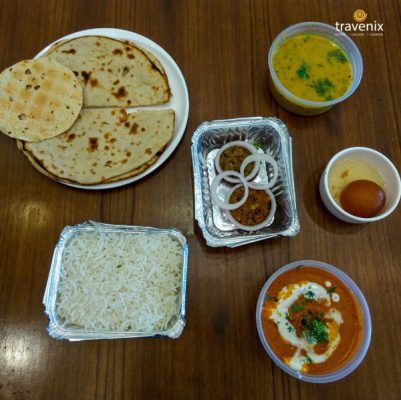 Their vegetarian specialties are Paneer Makhani, Paneer Dudhia Kebab, Paneer Khurchan, Dal Makhani and Shami Kebab. Moreover, they serve some delicious Chinese dishes as well as rolls like Kathi Roll and Paneer Roll.
Have you been to Cinnamon N Nutmeg before? Do let us know your experiences and reviews in the comments section below if you have visited them before. If not, do visit them in Andheri and let us know your reviews!
Latest posts by Vibha Sharma
(see all)