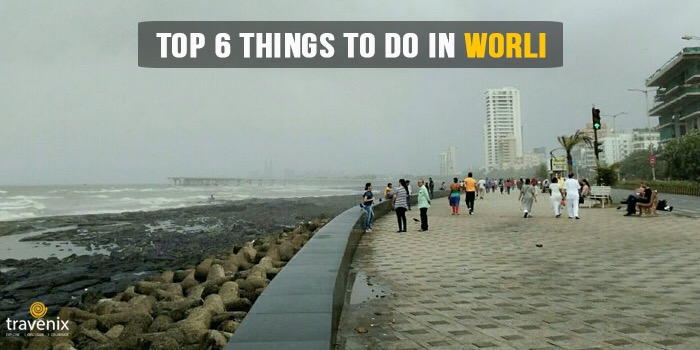 Top 6 Things To Do In Worli
Worli was one of the seven original islands that came together to form the present-day Mumbai city. Today, it is a central area that serves as a hub between two important business centers in the city: Nariman Point and Bandra-Kurla Complex. The iconic Bandra-Worli Sea Link is one of the major attractions in the area, but there is a lot more on offer for tourists who are willing to explore more.
Worli In A Nutshell
If you're visiting Worli, make sure you spare some time to visit the Worli Sea Face and get a glimpse of the spectacular night view of Mumbai's skyscrapers from Aer. We've actually listed down all the major places to see and things to do in Worli, so even if you have to spend a whole day here, there won't be a dull moment.
1. Check out Bandra-Worli Sea Link
This eight-lane engineering marvel is one of the longest bridges in India that pass over the sea. It is designed in such a manner that stay cables support this 20,000-tonne bridge that connects two of the busiest neighborhoods in Mumbai, Bandra, and Worli. It even has seismic arresters, so it can even withstand earthquakes of magnitude 7 on the Richter Scale.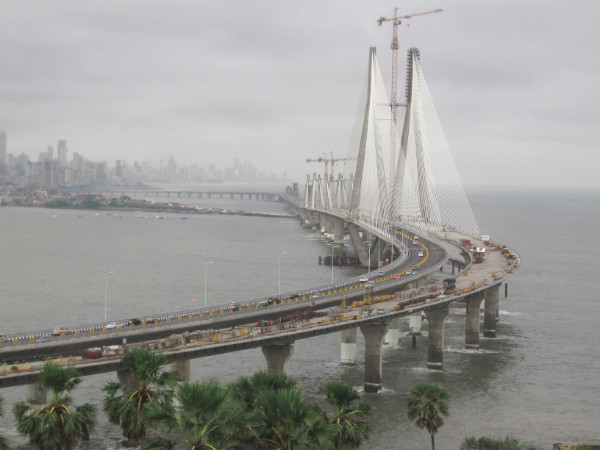 Since it was opened to the public in 2009, it has etched itself as a part of the city's identity. It is one of the most iconic structures in Mumbai. The bridge in itself is visually appealing, and if you want a view panning the whole bridge, head to Bandra fort. the view from there at sunset is especially splendid.
Where: Can be accessed from Bandra and Worli
2. Take A Stroll At Worli Sea Face
Any experience in Mumbai is incomplete without a few leisurely strolls at Marine Drive or Worli Sea Face. Worli Sea Face faces some of the most popular tourist attractions in Mumbai; you can catch brilliant views of Haji Ali Dargah, Worli Fort as well as the Bandra-Worli Sea Link from there.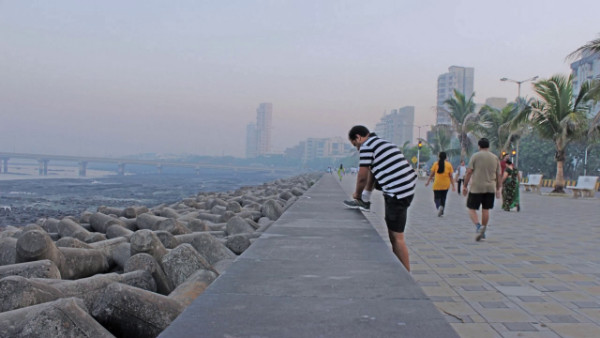 You can spend hours there the endless Arabian Sea unfolding into the infinite, with the picturesque skyline of Mumbai in the background. It is one of the best places to enjoy the rainy weather in Mumbai and gorge on some pakoras in the street side food stalls around.
Where: Worli
3. Immerse Yourself In Science
Nehru Science Centre is the ultimate attraction for all science buffs out there. With more than 500 interactive science exhibits, it is the largest interactive science museum in India. From sound and mechanics to light, kinematics, energy and more, there is an exhibit for each branch of science. Their unique 3D show is a hit with school kids. They also conduct workshops, competitions and other activities regularly.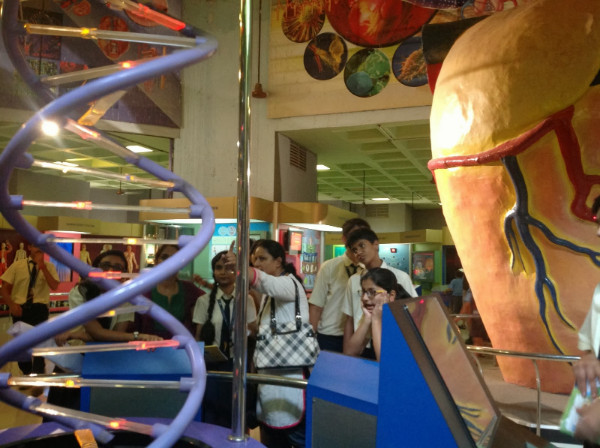 For those interested in astronomy, the Nehru Planetarium is a must-visit place. It has a large movie auditorium which screens shows on a daily, but the main attractions are the various cubicles in their premises. You can calculate your weight in each of the nine planets of the solar system in there! (smartersurfaces.com)
Where: Nehru Science Centre, Dr. E. Moses Road, Worli; Nehru Planetarium, Centre, Dr. Annie Besant Road, Lotus Colony, Worli
4. Visit Haji Ali Dargah
Located on an islet off the coast of Worli, this 600-year-old is one of the most popular tourist attractions in Mumbai. Built in 1431 in the memory of Peer Haji Ali Shah Bukhari, there are various legends that surround this iconic monument.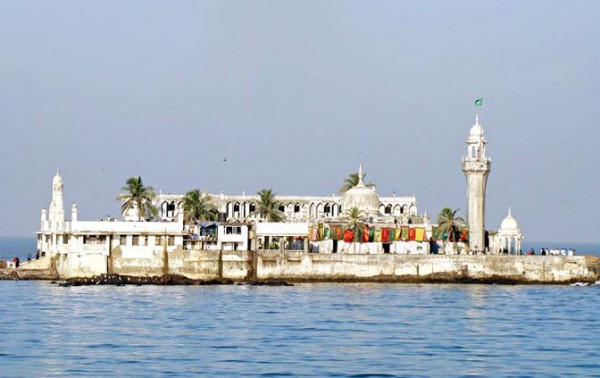 One such story points out that the peer was on his way to Mecca when he fell ill and died. According to his wishes, his followers cast the casket carrying his body into the sea, which floated to the spot where the dargah stands today. The dargah, which is a stunning example of the Indo-Islamic architecture, hosts qawaali performances regularly.
Where: Dargah Rd, Haji Ali
5. Get Acquainted With Mumbai's Traditional Fishing Community
The original residents of Mumbai or the Kolis were a traditional fishing community that lived in Koliwadas or homes that opened to the sea. Worli Koliwada is one of the few pockets where the community still has large settlements. At the entrance of these Koliwadas, large fishing markets will greet you. As you wade your way through the narrow lanes, you'll find small houses where the residents will mostly be friendly.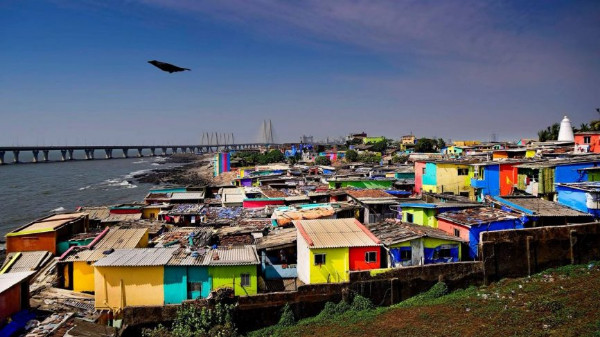 If you're lucky enough to make a friend there, you'll also get a taste of authentic Koli cuisine and get to know more about their culture. To get a scenic view of the Bandra skyline and Bandra-Worli Sea Lank, visit Worli Fort which is near the Worli Koliwada.
Where: Worli
6. Enjoy A Spectacular View Of Mumbai's Skyline From Aer
Watch Mumbai's skyline change hues at twilight and light up as darkness fills the sky from Aer, a rooftop bar in Worli. Located on the 34th floor of the Four Seasons Hotel, the rooftop bar offers a panoramic view of all the skyscrapers in the area.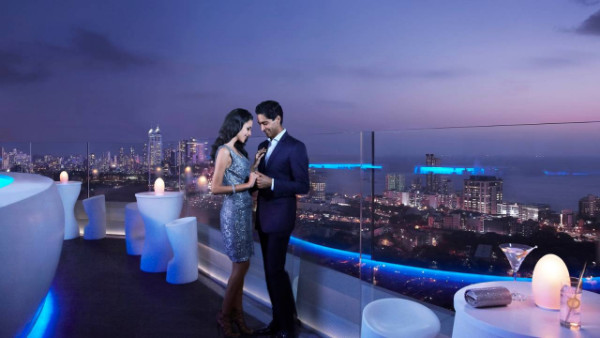 The view is dreamy, and the peppy music and delicious food only add to its appeal. The best time to visit this bar is around 6.30 PM. This way you get the best of both worlds — a stunning sunset view as well as a shimmery night view.
Where: 1/136, 34th Floor, Dr. E. Moses Road, Worli
Did we miss out on any other tourist attraction in Worli? Let us know in the comments section below and tell us more about your experiences there.
Image Credits: MouthShut.com, www.cntraveller.in, firstrain.co.in, Prasenjeet Urunkar, WikiMedia Commons/Joe Ravi, Trell

Latest posts by Vibha Sharma
(see all)