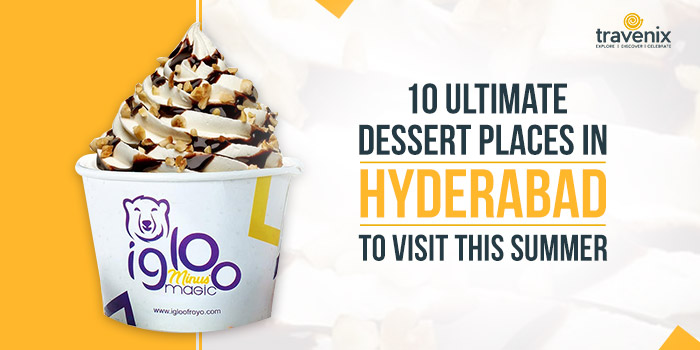 10 Delectable Summer Desserts To Try In Hyderabad
As the mercury keeps on rising, water is not enough to quench your thirst. This is where summer desserts and drinks come to your rescue. Although biryani of Hyderbad rules the hearts of the people, during the scorching summers it is the ice-cream and chilled shakes that gain more popularity.
Innovative Hyderabadi Summer Desserts List
Hyderabad is indeed a food lover's paradise as it is home to some of the most iconic traditional desserts like Kubani ka Meetha, Badam ki Jali, Gil-e-Firdaus and Jauzi ka halwa, which have been winning the hearts of people for centuries. In today's article, we will explore some of the alternatives to our usual summer desserts in Hyderabad.
Apart from the scorching heat that irritates most of us, summers are a great time to indulge in some irresistible desserts. If you want this summer to be special, head out to some of the best dessert places in Hyderabad to relish every bite of these exquisite summer desserts.
1. Gelato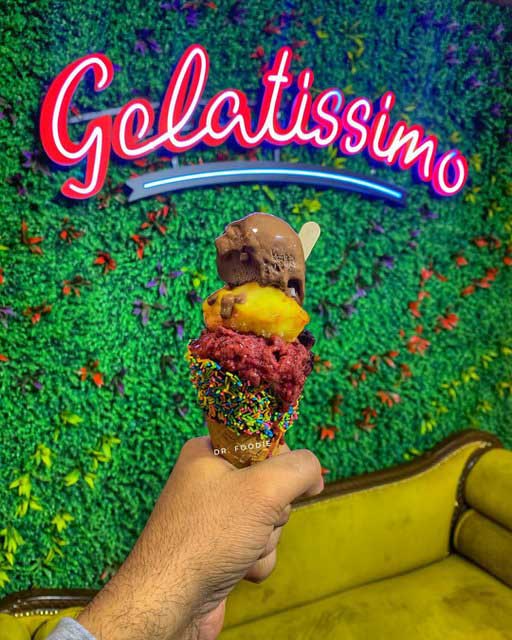 This summer, why don't you keep aside your fancy for ice-cream and relish the flavours of gelatos? Haven't tasted gelato before? Worry not, we have found a few reasons to shift our focus to gelatos from ice-creams this summer.
Gelato is an Italian frozen dessert that is loved by many people from across the globe. Gelato is much silkier than an ice-cream and it also has a dense flavour of the ingredients that were used in the preparation. This summer you should relish every spoon of this flavourful and silky frozen treat from Gelatissimo, Piccolo Gelato and Buona Dolce in Hyderabad.
2. Berry Sorbet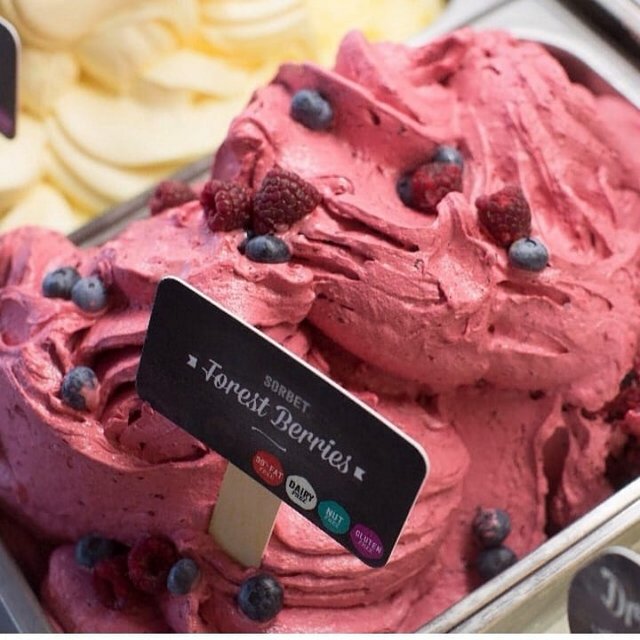 Sorbets are a great summer dessert for those who want to consume dairy-free products. These light and refreshing desserts are not just light on calorie content but are equally delicious. Watermelon sorbet has been one of the most popular flavours of sorbets for the past few years, this year try to indulge in some new flavours like Berry Sorbet from Gelatissimo or Apsara.
The bright colour of the sorbet is sure to win your hearts at first sight! Raspberry, Blueberry and mixed berry flavours are some of the popular berry flavoured sorbets in Hyderabad which you must try this summer.
3. Muskmelon Ice-cream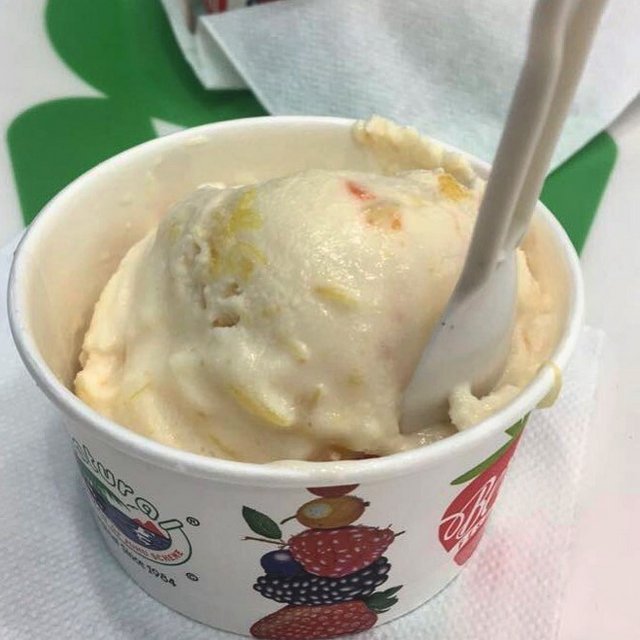 Memories of summer and fresh fruit ice-cream often revolves around the mango. This year why don't you try something different like Muskmelon Ice-cream? This flavourful and subtly sweet ice cream made from fresh fruit pulp, milk and sugar emerge as a clear winner for a newfound summer dessert love.
Famous Ice-cream at Moazzam Jahi Market in Hyderabad is the perfect place to relish the taste of handmade fresh seasonal fruit ice-creams. In addition to muskmelon, you will also find other flavours of ice-creams during the summers like coconut, mango, litchi, custard apple and many others.
4. Jamun Ice-cream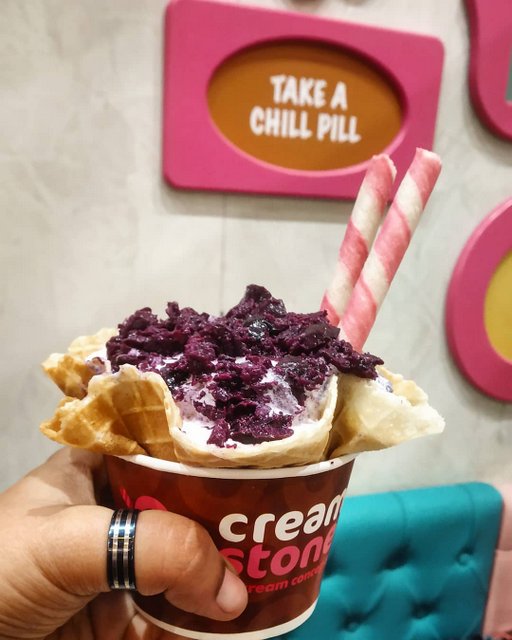 This delicious and creamy ice cream is a perfect dessert to beat the summer heat. Jamun is another delicious summer fruit that is loved by many. Jamun popsicles have been trending for years now, but if you want to taste something new this year, then try this creamy Jamun ice-cream.
These bright purple coloured ice-creams from Cream Stone Concepts and Naturals will surely be able to fight your Monday blues gracefully!
5. Jackfruit Ice-cream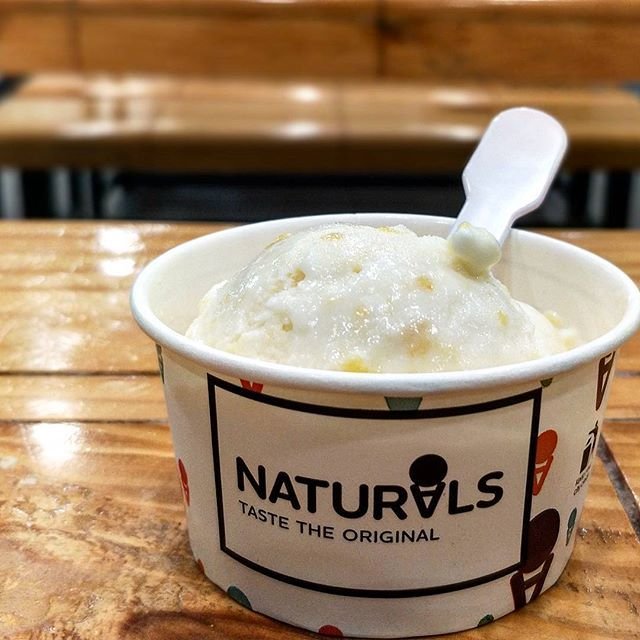 Jackfruit is one of the most underestimated yet delicious summer fruits. Although you will not easily find a jackfruit based dessert in the city, jackfruit ice cream is one of the most creamy summer desserts found in different parts of the city.
Jackfruit ice-cream from Naturals is a perfect summer indulgence to savour the sweetness of the fruit and creaminess of the ice cream.
6. Mango Berry Cake Jar
Adorable cake jars have been winning hearts since their conception. A slice of cake is carefully placed in between layers of the frosting and garnished beautifully with fruits, cookies or chocolate sauce, a sight for sore eyes!
As the season of the king of fruits is here, celebrating this season remains incomplete without indulging in some sinful cake jar loaded with the freshness of mango. Frozen Bottle's Mango Berry Cake Jar is an irresistible cake jar that is the perfect summer gift for get-togethers and parties.
7. Mango Cream Cake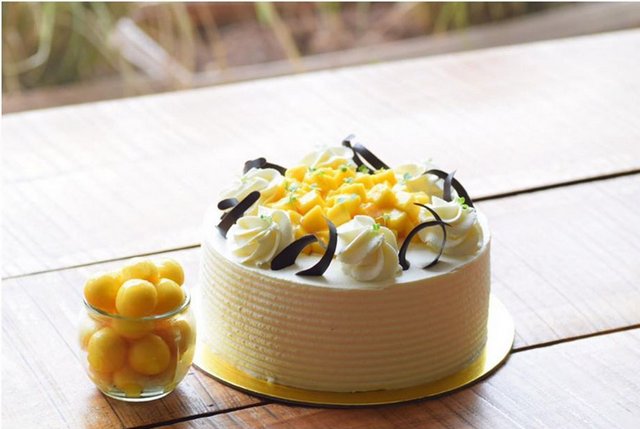 The season of mangoes is here and we absolutely can't keep calm! If you also want to grab a bite of an aamlicious dessert before the season goes by, then you need to try the Mango Cream Cake from Concu.
The moist vanilla sponge cake is layered with the luscious frosting of mangoes and cream. This bright and flavourful cake deserves special attention as a perfect evening dessert during the summers. Mango cakes have garnered much love over the years, and the aroma of fresh mangoes from this cake makes it a perfect dessert to indulge in for a lazy summer evening.
8. Frozen yoghurt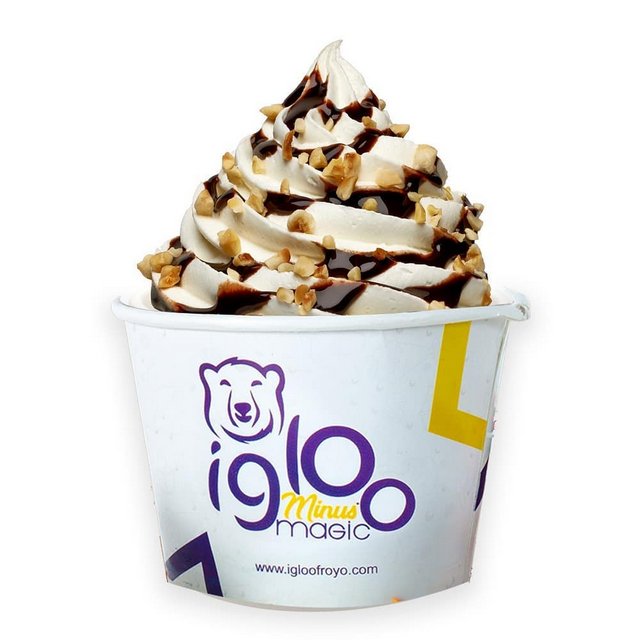 Frozen yoghurt is one of the healthiest and delicious summer desserts available in many restaurants and dessert parlours in Hyderabad. Frozen yoghurt incorporates a generous amount of yoghurt along with some fresh fruits or cereals. It is then garnished with fruit sauces, cookies and nuts.
This light-weight and nutritious dessert can be enjoyed around the year, but a few of the seasonal fruits that pair very well along with the yoghurt can be found only during the summer months. Therefore, you should not miss the opportunity to savour a spoon of this silky and rich dessert during this season.
Ci Gusta! and Igloo Minus Degree Magic serve some of the best frozen yoghurts in Hyderabad.
9. Ice-cream cake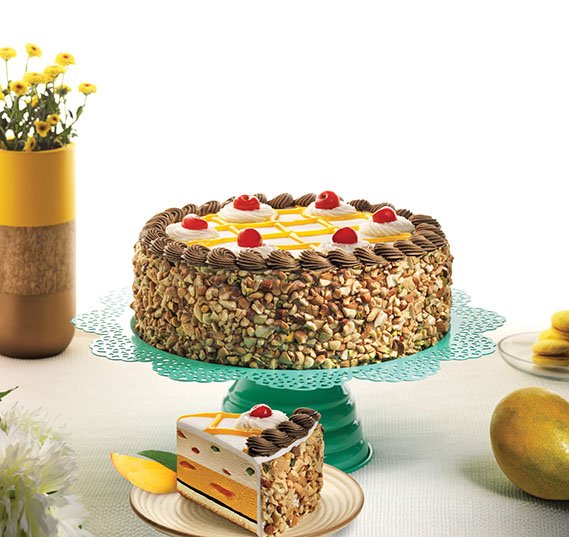 Ever imagined what will happen when two sinful desserts, namely cakes and ice cream combine? Well, they combine to form the heavenly variants of ice-cream cake.
Although you can enjoy ice cream cakes throughout the year, we would love to see them as a part of your celebrations during the summers instead of regular cakes. The mascarpone cheesecake along with frozen yoghurt or gelato offers a unique and unmatched taste which will linger on your tastebuds longer after you have had a bite of a cake ice-cream.
Cake ice-creams from Ibaco Ice Cream and Ci Gusta! are one of the best in the city.
10. Bubble Tea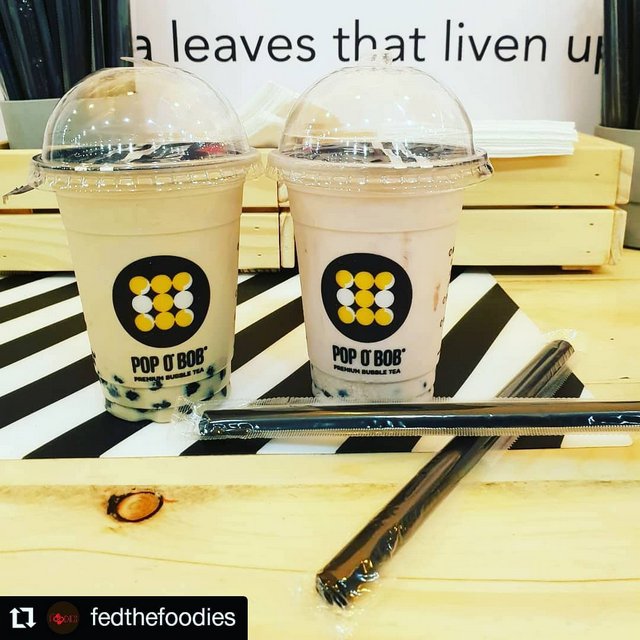 Ever heard of Bubble Tea? If not, you should definitely try out this summer! Bubble Tea is a Taiwanese tea-based drink that has gained popularity in India since the past few years. Summers is a perfect time to indulge in some refreshing seasonal fruit-based Bubble Tea like litchi, mango, watermelon or even berries.
Igloo Minus Degree Magic and Pop O'Bob are some popular places in Hyderabad to sip some refreshing Bubble Tea. If you love trying out something new, you should give this a try.
Conclusion
Although most of us have grown up savouring the flavours of aam panna, mango milkshakes and Kachi Kairi ka gola during the summers, the above-mentioned summer desserts will surely be something new to try for most of us. If you love to experiment with your food, then these desserts will surely make it to your list of things to eat in Hyderabad.
Let us know in the comment sections below if you have tasted any of the above-mentioned desserts and if you would want to recommend any other frozen dessert in Hyderabad perfect for the summers.
Image Source: Instagram, Facebook and website of Ibaco Ice Cream.
Latest posts by Fateha Firdaus Barbhuiya
(see all)