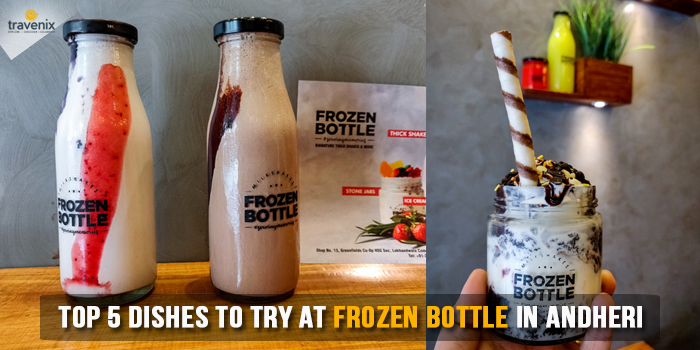 Top 5 Dishes To Try At Frozen Bottle In Andheri
Mumbai's sweltering heat can leave you drained out especially if you are out traveling all day. If you want to make sure you stay hydrated, sip on some cool milkshakes and hog on ice-creams. Trust us, it's the best rejuvenator. If you are tired of having watered down versions of milkshakes, here is a tip for you. Find any outlet of Frozen Bottle around you, it won't disappoint you.
Milkshakes, Ice-creams & More
Good ol' fruit milkshakes, modern cakey milkshakes and fancy stone jars – they have something for every kind of milkshake and ice-cream lover. We decided to check out some of their milkshake varieties ourselves. Here is what we think about all the dishes that we tried out.
1. Melting Pot
Know the kind of warmth you feel when you hug a close friend? Melting Pot is the food version of just that. It features a warm and gooey fudge chocolate cake topped over their signature ice-cream. Mint, vanilla, and brownies – it features a killer combination that is bound to work. We love how the cold ice-cream and warm fudge play with your taste buds. Melting Pot is a dessert that also serves as a pretty filling snack in itself.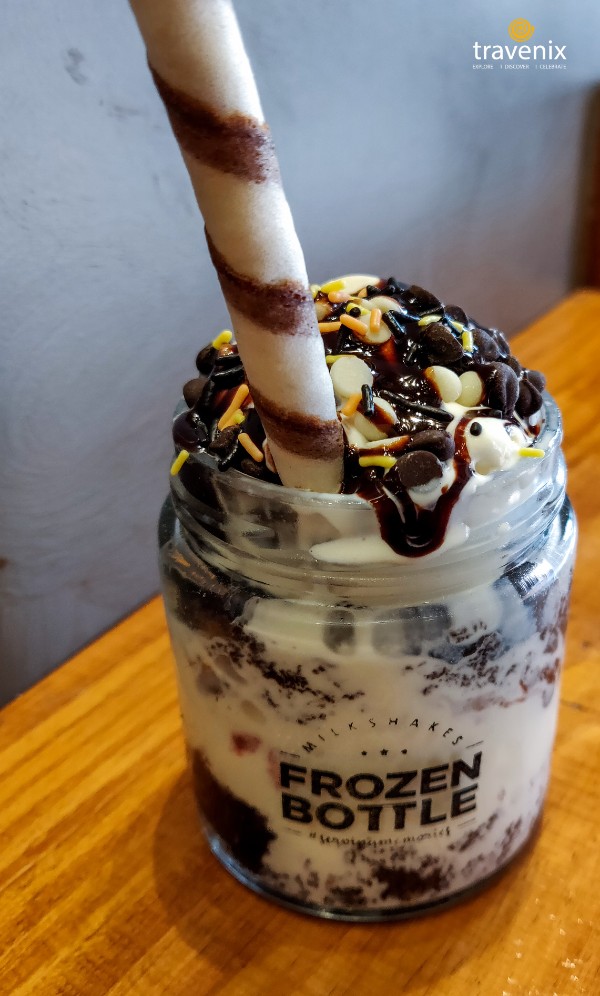 2. Berry Blast
Berries with chocolate is a tried and tested combination that has been used in different permutations and combinations in almost all dessert parlors across the city. It's overdone, but it's a combination that never gets old. Berry Blast at Frozen Bottle follows the same route, but it leaves you with a strong aftertaste of blueberries. The only differentiating factor is how strong the blueberry flavor is. It definitely works in its favor.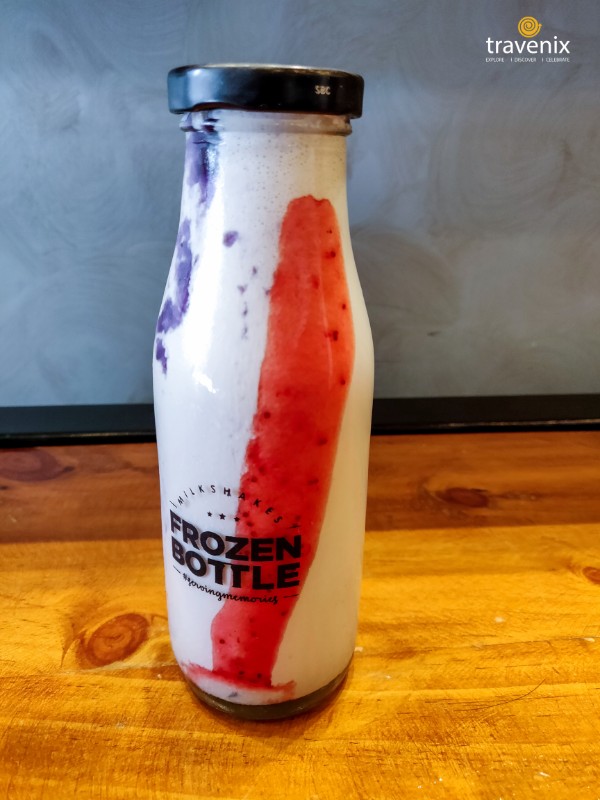 3. Nutty Chocolate
Nutty Chocolate is an instant crowd pleaser. Belgian chocolate mixed with chocolate crunchies and chocolate shakes – what's not to like, really? Most chocolate lovers don't think there is anything like too much chocolate, so the Nutty chocolate doesn't even default in that department. It's really filling, so make sure you keep some extra space for desserts if you are planning to order this one.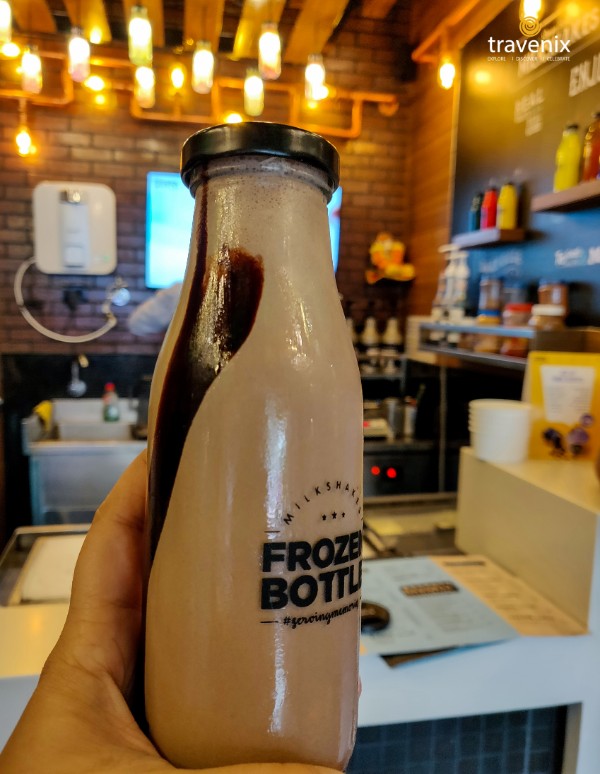 4. Exotic Fruits Cream
For those who prefer natural sweetness over added sugar, Exotic Fruits Cream is a great option. It features exotic fruits neatly laid down on beaten vanilla and black currant ice-cream. It is drizzled with different jams for extra flavor.
5. Freaky Nutella
Freaky Nutella boasts of a rich taste of chocolate that gives it an edge over all other chocolate shakes that are available out there. That's not really a surprise considering it features Nutella. After all, Nutella can add magic to any dish! Freaky Nutella features Nutella generously topped over Vanilla ice-cream and brownie that are beaten on stone. A big thumbs up to this dessert!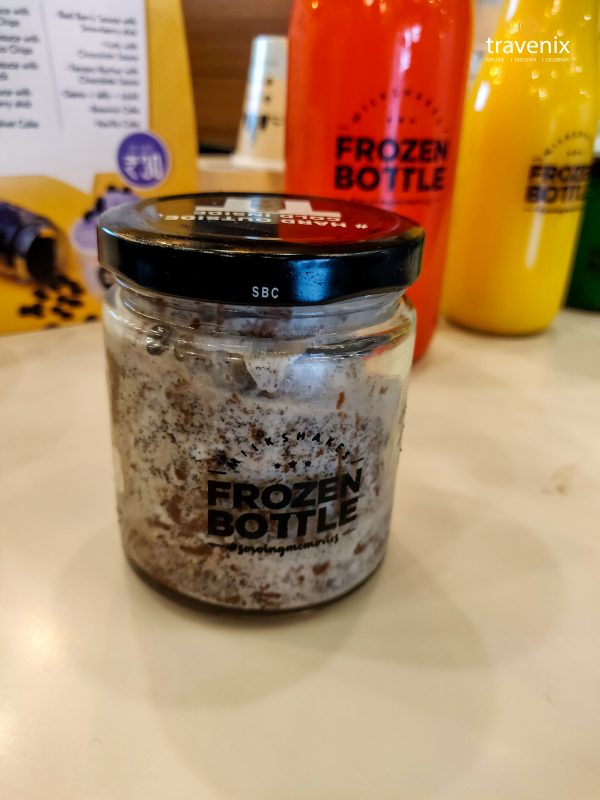 If you still haven't tried these dishes, you can go to any of the 15 outlets of Frozen Bottle at Khar, Mazgaon, Bandra, Mulund, Malad, Thane, Ghatkopar, Andheri, Versova, or Khar Ghar. They are also opening new outlets at Kandivali, Kurla, and New Panvel soon.
Have you been to Frozen Bottle before? Tell us about your experience in the comments section below. We'd love to hear what you think about Frozen Bottle.
Latest posts by Vibha Sharma
(see all)